This post might include affiliate links for products that I know and LOVE!
Many times, when we consider starting a healthy eating plan we can also plan on spending a bit of extra money. One thing I like about Trim Healthy Mama is that it works with you in every season of life. For many of us, frugal ingredients are key. Our grocery budgets need us to keep it simple and rely mainly on ingredients that we can find in our grocery stores. Trim Healthy Mama is totally doable on a tight budget!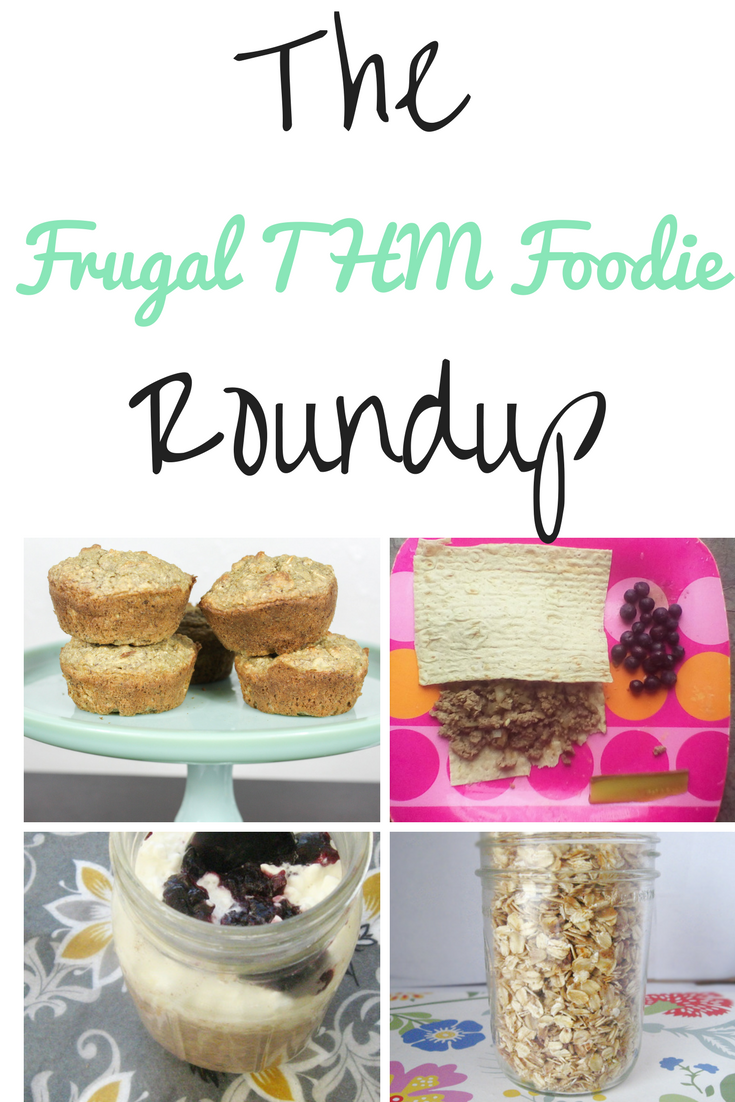 I've found that there are usually a few items that remain affordable over time. Oatmeal, rice, beans, berries, ground turkey, chicken, and bananas are so versatile and can add a lot of bulk to your healthy diet. Lately, eggs have been priced well, so I've included them in this roundup. This roundup takes those frugal ingredients and gives you some recipes and meal ideas to jazz things up. My blogging friends and I are no strangers to using these ingredients and it's actually fun for us to find new ways to use them! We hope this will inspire you and help you keep your families eating healthy, even on a tight budget. I've also added a few links to help you save even more money at the very bottom of this post.
Oatmeal
Oatmeal is under $3 for a HUGE container in my area. I use it in its traditional form for granolas and breakfast oats. I also make my own flour by grinding it in my blender. Use a handful to bulk up a ground beef dish (no one notices a handful of oats in tacos or meatloaf!). There are so many different things you can do with oatmeal on the THM plan.
Pineapple Oatmeal Bars from My Table of Three
Blueberry French Toast from Grace-Filled Homemaking
Mock Cinnamon Life Muesli from Briana Thomas
Cinnamon Crockpot Granola from Grace-Filled Homemaking
Brownie Batter Overnight Oats from My Fling With Food
Cinnamon Roll Oatmeal from Grace-Filled Homemaking
Apple Pie Oatmeal from Northern Nester
Ground Turkey
Ground Turkey is usually cheaper than ground beef unless you've got hookups! It's also a FP, which makes it very versatile. These ground turkey recipes make a little meat go a long way.
Turkey and Rice Chili from Country Girl Cookin
Stuffed Turkey Burgers from Joy-Filled Eats
Tomato Barley Turkey Soup from The Healthy Milestone
Iowa Maid-Rites from Grace Filled Homemaking
Turkey Sausage Patties from The Healthy Milestone
Spaghetti (1lb ground turkey, sugar-free sauce, on plan noodles or veggie noodles)
Beans
Canned beans are usually under $1 a can, or you can get the most for your buck and get dried beans. I find that dried beans actually aren't as much work as you'd think, especially if you make them in an Instant Pot. Throw beans on top of an "E" friendly salad, in your "E" tacos and more to add bulk and healthy carbs.
Hearty Two-Bean and Lentil Chili from Darcie's Dishes
Italian White Bean and Spinach Soup from Darcie's Dishes
Colorful Lentil Salad from Darcie's Dishes
Refried Beans in the Instant Pot from Darcie's Dishes
Instant Pot Chili Lime Beans from Oh Sweet Mercy
Ranch Chili Beans from Nana's Little Kitchen
Bean burritos or quesadillas
Bean Boss Soup from the THM Cookbook
Rice
Brown rice is under $1 a bag or under $2 if you choose the instant kind from Aldi. Rice can be heated as a quick breakfast option with some cinnamon and sweetener, thrown in "E" friendly salads or tacos, soups, etc.
Chicken Fajita Rice from My Table of Three
Healthy Rice Pudding from Briana Thomas
Easy Mixed Rice and Beans from Briana Thomas
Southwestern Rice and Bean Salad from My Fling With Food
Southwestern Chicken Brown Rice Salad from Oh Sweet Mercy
Use in place of oatmeal and mix berries, cinnamon and sweetener.
Eggs
Okay, eggs aren't cheap all the time. I know they had a spike in price last year, but they've gone back down to a beyond reasonable price. Many of us are lucky enough to have egg laying hens around, so eggs were worth a mention. Use eggs for breakfast in traditional egg dishes, lunch on top of a salad or do breakfast for dinner!
Breakfast Bowls from My Table of Three
Mini Mexican Quiches from Grace-Filled Homemaking
Deviled Eggs from Mrs. Criddles Kitchen
Eggs Italian from Northern Nester
Low-Carb Taco Frittata from Oh Sweet Mercy
Kristen's Versatile Spinach Casserole from Nana's Little Kitchen
Omelets
Fried Eggs in Butter or Coconut Oil
Scrambled Eggs
Egg Salad
Bananas
I always stock up on bananas. My kids eat them as snacks and they are so frugal when used in a baked good or smoothie. You can have 1/2 a banana in "E" mode.
Banana Cake with Cream Cheese Drizzle from Briana Thomas
Cottage Banana Whip from A Home With Purpose
Peanut Butter Banana Muffins from Grace-Filled Homemaking
Banana Oat Bread from Mrs. Criddles Kitchen
Chicken
For the first few years I was married, chicken was literally the only meat I bought because it went so far and was so affordable. I still use chicken as the meat source for most of my meals. One of my favorite tricks is purchasing a whole chicken when it's $1 a lb or under and shredding the meat for a few meals and then using the bones for a quick one pot stock.
Loaded Chicken Avocado Salad from Country Girl Cookin
Sweet Herbed Chicken from Grace-Filled Homemaking
Italian Parmesan Crusted Chicken from Joy-Filled Eats
Buffalo Chicken Pasta from Grace-Filled Homemaking
Quick One Pot Stock from Whatever Be Pure
Need More Money-Saving Tips? Check this out!
My Top 10 THM Money Saving Tips
A FREE Grocery List/Menu Planning Printable to keep you on track at the store!
Coupons for Trim Healthy Mama friendly products updated weekly
Don't forget to hang out with me on Facebook, where you'll regularly see deals and money-saving hacks! If you sign up for my email list below, you'll get a free eBook that shares EVEN MORE ways to save money on healthy food.