This post might include affiliate links for products that I know and LOVE!
One of the questions I get the most is, "What do I need to start working from home?" Many people have thought they need a huge home office, oodles of time and a completely silent atmosphere. Thankfully, none of those things are needed to have a successful work-at-home career! Here are a few things you do need: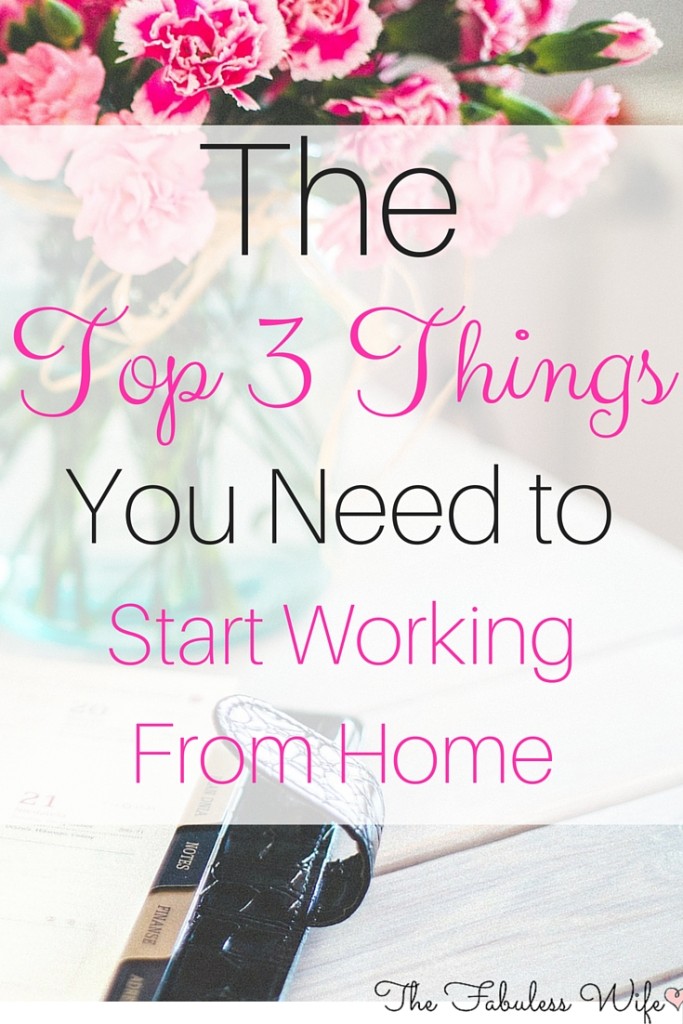 Ambition
 I know this sounds basic, but it really isn't! People decide to work from home for the easy life that it seems to offer. Sweatpants, working in bed, snacks all day, no interaction with people. While some of these things are true, working from home requires a lot of ambition that a standard job doesn't. 
Having a clear idea of what you want to accomplish will make sure that your time spent as an independent contractor is well spent.
A Sense of Adventure
 Chances are, you're going to have to learn a lot of new things if you want to work from home. A great example of this is the daily tasks of a virtual assistant. VA's are CONSTANTLY having to learn new things and they consistently are looking for new services to offer their clients. Having a sense of adventure makes learning these new things exciting instead of completely scary.
An Area to Work
 While you don't need to have a super fancy home office, you do need to have an area to work. I started out on my sofa with an old laptop and some ratty headphones. I would recommend starting out with these things:
– A computer of some sort
– Word software (the real deal or a free version found online)
– A place where you can focus
That's it! Certain jobs may require that you have a few more things in place, but these are the bare minimum.
In the best case you can find
patio building contractors in the Los Angeles area
and create green outside working area!


As time goes on, you may find that you need more things like certain skills, equipment, etc. This list is the basic things you need to start your work at home journey. As you can see, you need a lot less than most people think!