This post might include affiliate links for products that I know and LOVE!
If you're looking to feel fancy for an afternoon, look no further! My Lazy London Fog tastes high-end, but comes together in a snap. This is a Trim Healthy Mama Fuel Pull, sugar-free, and dairy-free!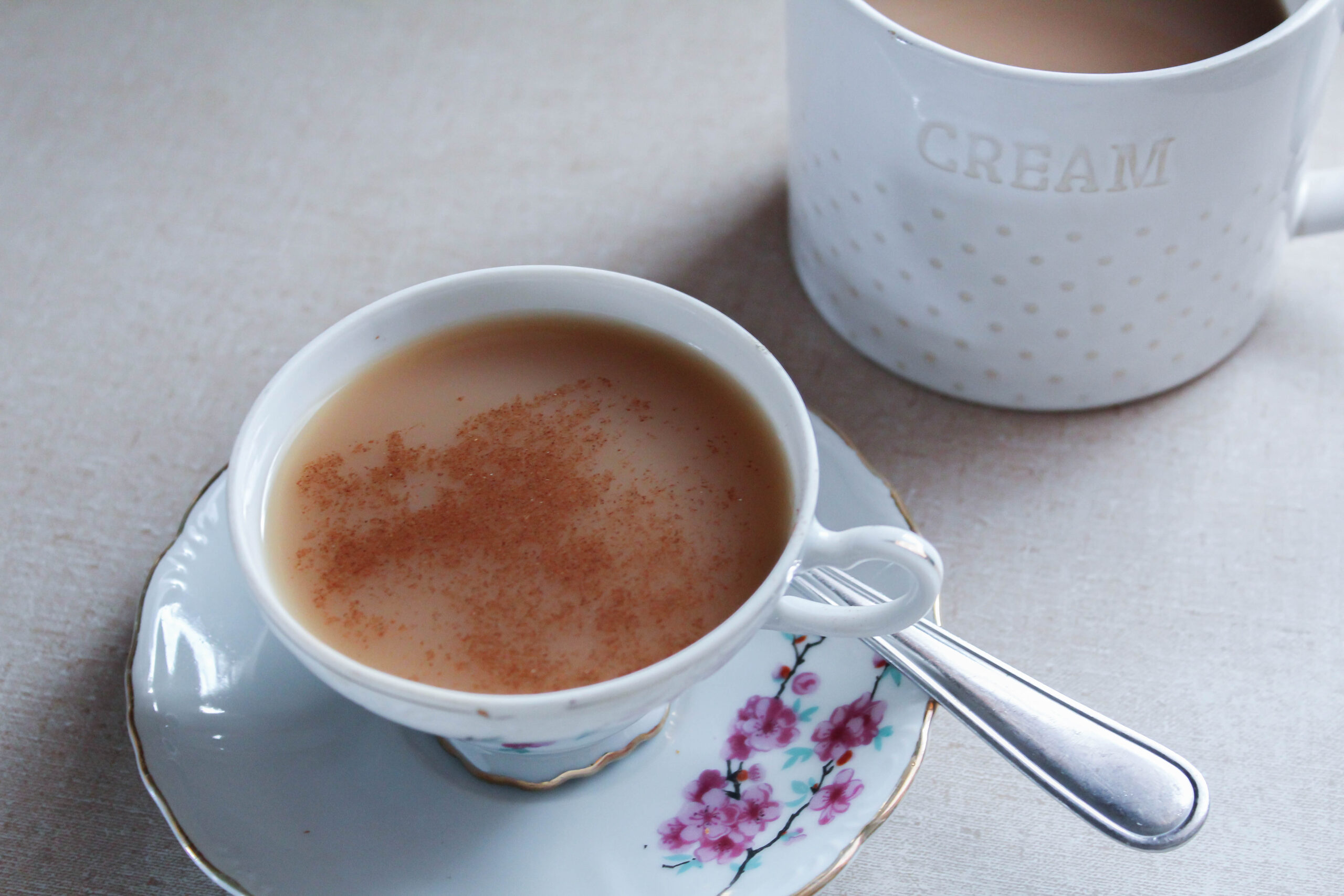 I have a confession. I'm obsessed with froo-froo coffee shop drinks. I'm also on a self-imposed spending freeze this year, so I'm cutting costs where I can. Thankfully, making your favorite fancy drinks at home doesn't have to be a hassle. This recipe is a perfect example of that!
Traditional London Fogs are made with steamed milk and at times, dried lavender. If you're a native-Londoner, look away! I've taken a few liberties with this recipe (haha!). I've made this a one step recipe, no steaming milk required. Unless you really, realllyyy want to. 🙂
Make Mine a Lavender London Fog!
Okay, let's talk about a simple lavender hack. In this recipe, I chose to use Young Living's Lavender Vitality Oil. This is an oil made specifically for ingesting. I chose to dip a toothpick in the oil and swirl it through the tea for my hint of lavender. I totally understand that ingesting oils is not for everyone. I personally feel okay doing this every once in a great while. Do what you feel comfortable with!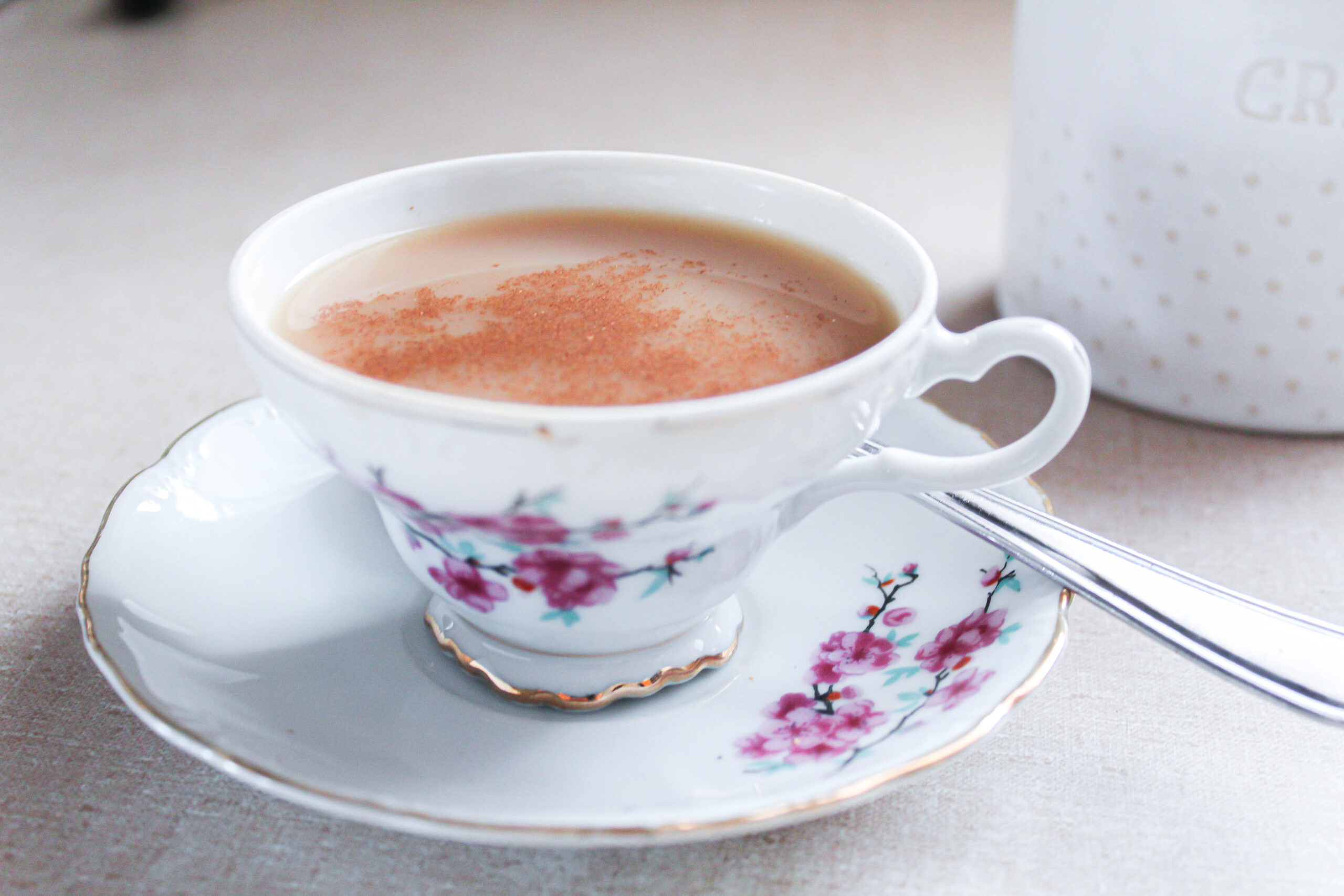 What I used in my Lazy London Fog:
Teacup and saucer (I always get questions when I feature them!): Found at a thrift store!
Earl Grey Tea: I have used everything from generic brands to higher-end brands and my favorite falls in the middle! I love Bigelow's Earl Grey Tea. This link shows what the package looks like. I find it at Wal-Mart!
Milk: My favorite milk to use in the recipe is cashew milk. It adds a bit of creaminess without any extra fat.
Sweetener: I prefer using THM's Gentle Sweet.
Lavender Essential Oil: I use Young Living's Vitality line for any oils I ingest.
Need More Coffee Shop Style Recipes?
Pin This Post Here!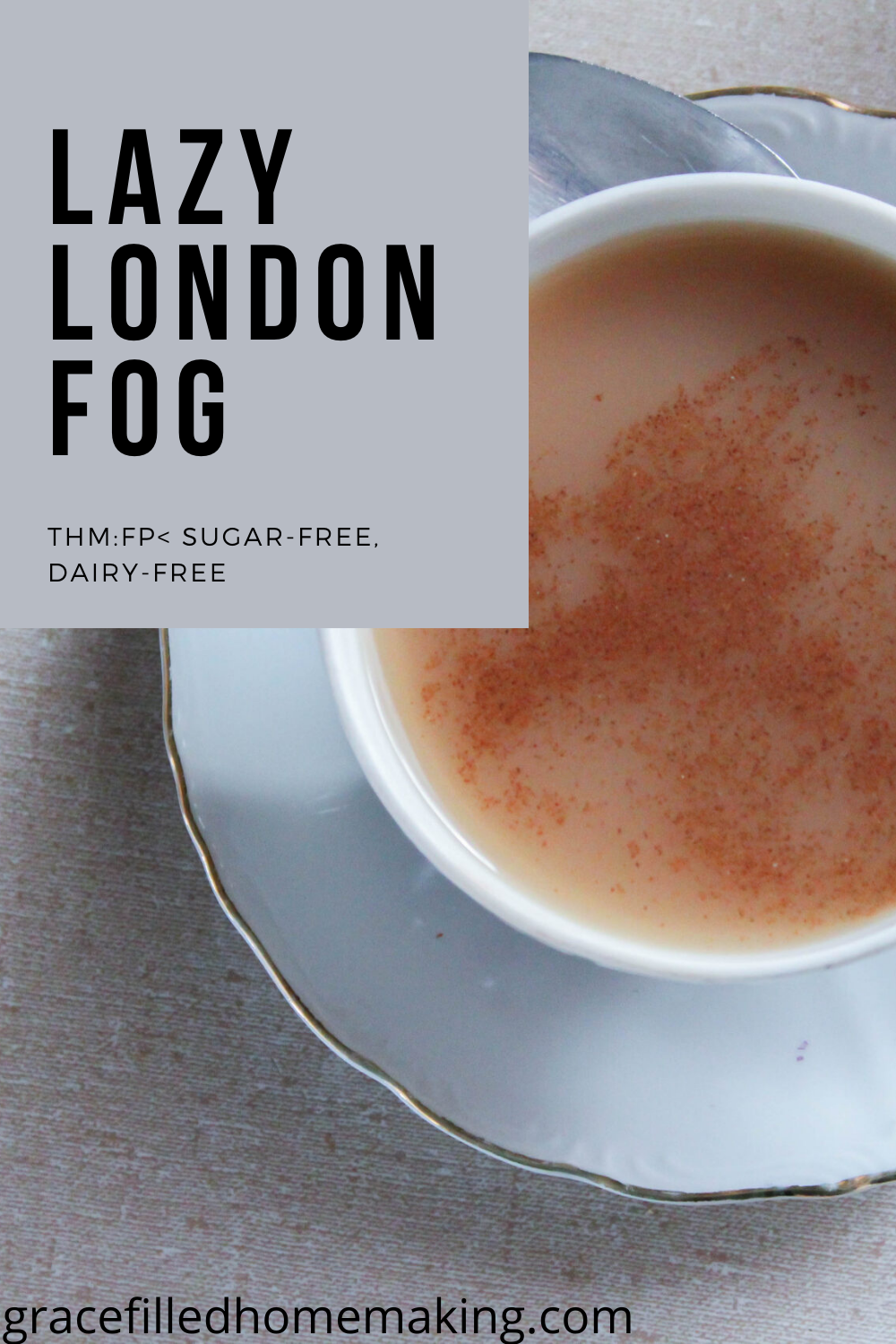 Lazy London Fog
Ingredients
1 C. Water
1 Earl Grey Tea Bag
1/4 C. Cashew Milk
1 T. Gentle Sweet
Lavender Essential Oil or Dried Lavender (Optional
Instructions
Place the water, tea bag, cashew milk, sweetener, and optional lavender in a large mug (if microwaving) or a small saucepan (If heating on a stove).
If microwaving, microwave for 3 minutes and let steep for 5.
If heating on stovetop, turn heat to medium and bring to a boil. Let simmer for 5 minutes and cool to a manageable temperature.
Enjoy!
Recommended Products
As an Amazon Associate and member of other affiliate programs, I earn from qualifying purchases.