This post might include affiliate links for products that I know and LOVE!
My Pumpkin Roll Shake is a great way to get your protein in! It's creamy, perfectly spiced and tastes like cake in a cup. This recipe is a THM:S!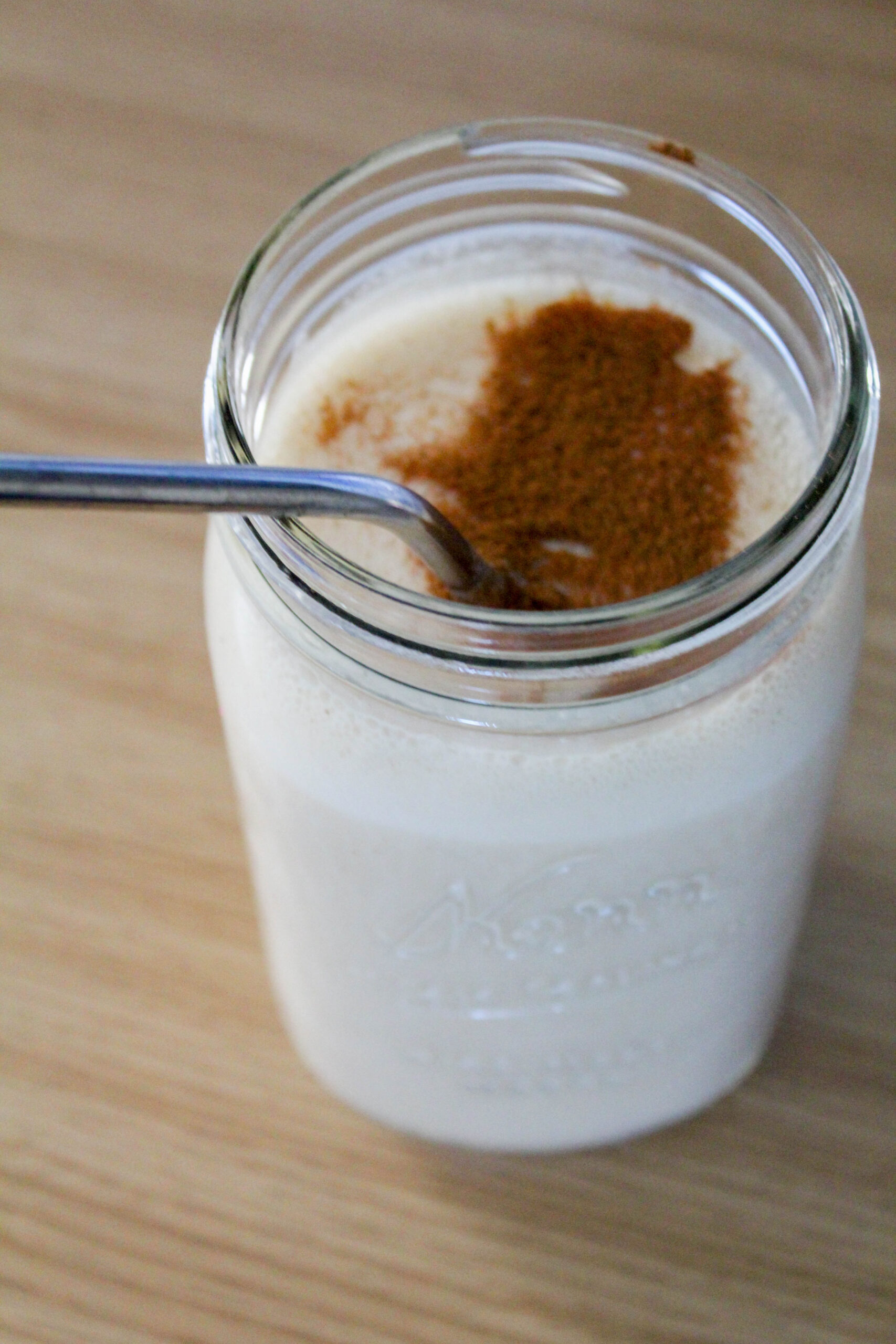 Protein shakes are a busy Mom's lifesaver. I love coming up with new creations! This recipe is (obviously) Fall inspired and tastes just like a creamy pumpkin roll. It was a huge hit with my kiddos! This recipe makes one BIG quart full of yummy goodness.
Budgeting Mamas, I see youu! This recipe needs no special ingredients. If you have protein powder or collagen on hand, throw some in the blender at the end for a super fluffy shake. If not, no big deal. The cottage cheese is enough protein to keep you full. I have had this shake for breakfast and a snack. If I'm having it as a snack, I'm a little more willing to share with my little ones. 🙂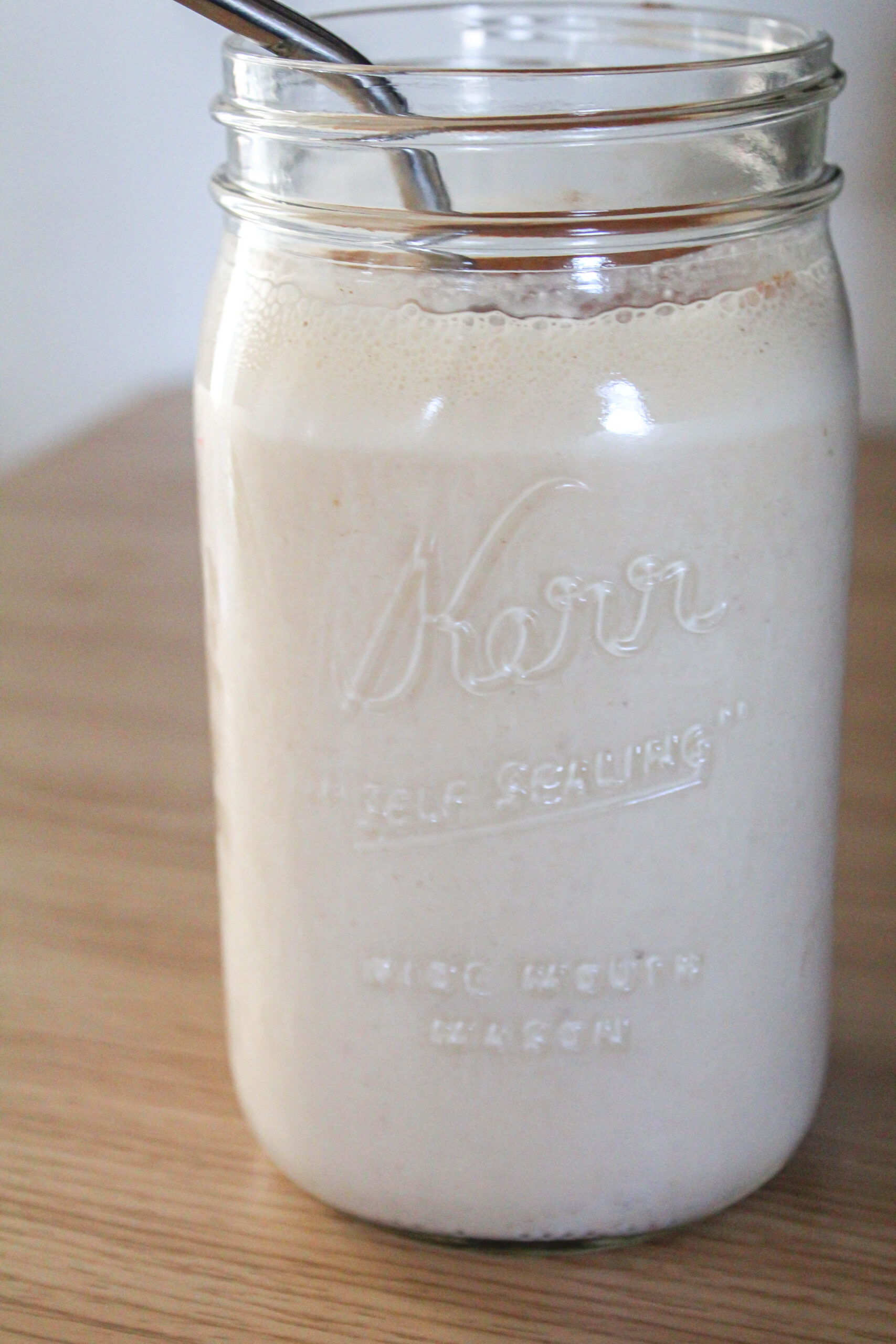 Pumpkin Roll Shake Ingredient Breakdown
Almond Milk: Cheap and a staple in most pantries. Feel free to use cashew milk for a creamier shake. I prefer the Silk brand!
Cottage Cheese: I use 1% in this recipe. A cheap way to add protein! If your budget can allow, try the Daisy brand. Soooo good.
Pumpkin Puree: Be sure to use PUREE, not filling. There is a sugary difference. 🙂
Gentle Sweet: My favorite sweetener from Trim Healthy Mama! I buy the xylitol-free kind because..dogs.
Cream Cheese: You can use 1/3 Fat Cream Cheese to save calories.
Plain Pristine Whey Protein Powder or Collagen: Optional ingredients, but they do make your shake fluuuuffffy. I use THM's protein powder and collagen. These products have no weird aftertaste and are priced extremely well!
Want More Healthy Drink Ideas?
THM-Friendly Coffee Shop Roundup
You can Pin This Post for Later Here!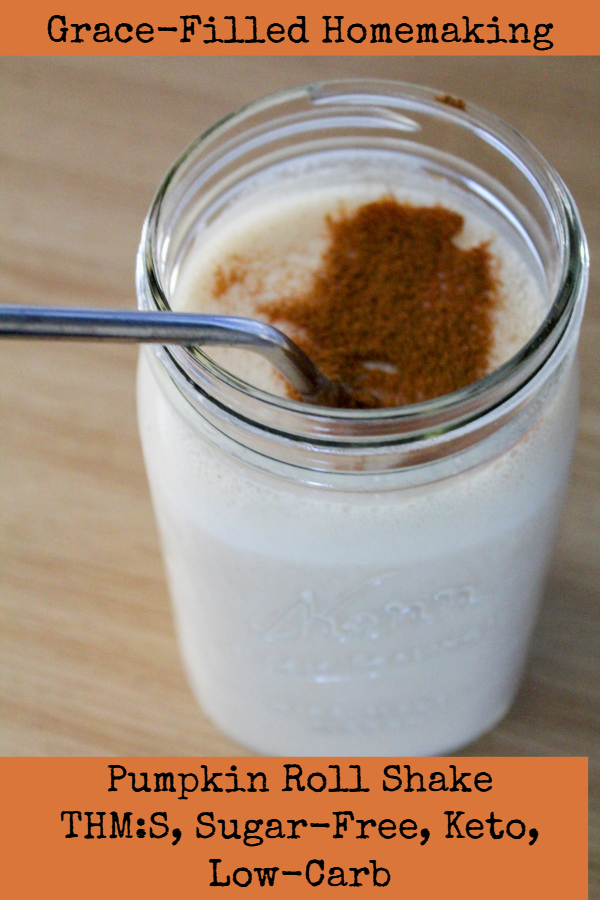 Pumpkin Roll Shake
Ingredients
1 C. Almond Milk
1/2 C. Cottage Cheese
1/8 C. Pumpkin Puree
1 t. Pumpkin Pie Spice
3 T. Gentle Sweet
1 T. Cream Cheese
1/8 t. Vanilla
1 C. Ice
1/8 C. Plain Protein Powder or Collagen (Optional)
Instructions
Blend all ingredients except ice together until smooth.
Add ice and optional protein powder if using. Blend for a few seconds.
Enjoy!