This post might include affiliate links for products that I know and LOVE!
I always get asked about my "quiet time" routine, so I thought I'd share a little about it in this post! First, let me say that my quiet times are never quiet. Which, silly as it sounds, can really get me down sometimes! I value peace and like a good Insta-worthy aesthetic. But, God is as present in the kids throwing crackers as He is in the candles and coffee. Here is a list of my favorite Bible study resources for busy Moms.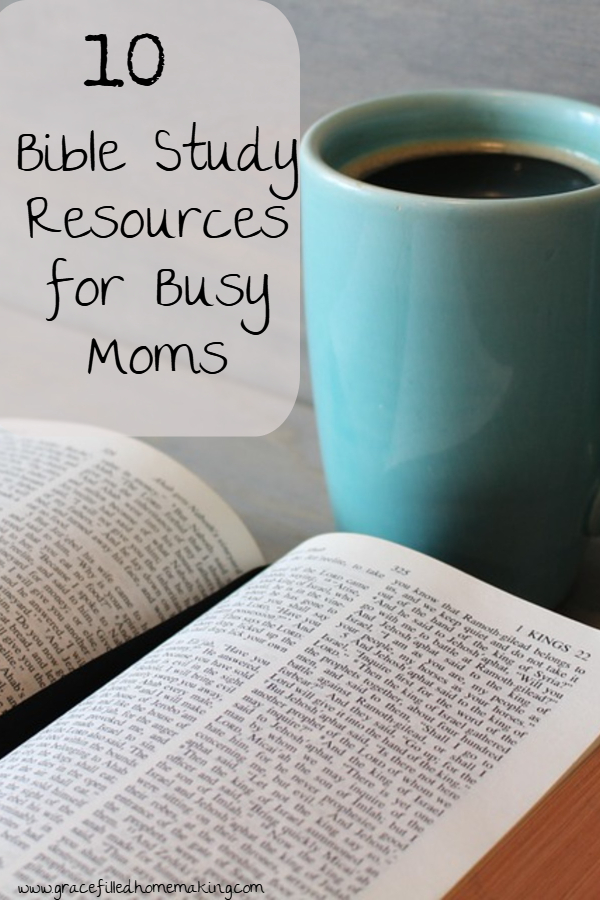 On the days when everything goes as planned, I read the day's entry in The Book of Common Prayer. Then, I read a Psalm or chapter in whatever book of the Bible I'm currently in. Last, I spend time journaling a prayer. As I said, this is on the days that everything goes well, sometimes it's just one or two of those things and that's ok!
Well-Watered Women
This is my favorite shop for journals! I currently use their Give Me Jesus Journal for jotting down Bible study notes. This journal is awesome because it has so many different prompts! If you don't know where to start in journaling, start here. I also use Well-Watered Women's Unshaken Faith Journal whenever I feel anxious about something. This journal is one of my favorite ways to process worries because it leads me back to Jesus. The best part? ALL of the things I've written down and prayed for have ended up okay.
She Reads Truth
I've been a She Reads Truth fan from the start and I love their mission, "Women in the Word of God Everyday". She Reads Truth is really cool because they have a few different ways to get involved. They have a subscription box that gives you that month's book auto-shipped to your house. They have an app, which is one of my favorite ways to interact. The app has a few free plans, but the rest you do have to pay a small fee for. If you're looking for 100% free they have a website where they post each day's Bible reading and discussion. Their study books are gorgeous and I've learned so much!
YouVersion
The OG free Bible app, this is a great way to study God's word while nursing, cleaning, or just doing life. Their plans are free and cover SO many different topics. I love how many authors and Christian artists contribute plans to the app. I also love being able to compare different versions of the Bible.
Some Books I've Found Helpful
You guys know this wouldn't be a post from Cate without a list of books, so here you go!
Praying God's Word by Beth Moore: This is a great resource for anyone who wants to align their prayers with God's Word. This book has prayers for a LOT of different issues. It's a classic!
New Morning Mercies by Paul David Tripp: This is SUCH a great devotional and it helps you go deeper than the usual positive affirmations. I always love anything by this author.
Discover the Bible for Yourself by Kay Arthur: This is a great companion for anyone reading through the Bible. Each chapter covers a book of the Bible and you get to learn more about that book through maps, word studies, and application questions. You also get a mini-course in Inductive Bible Study which is fascinating.
My Favorite Bibles
Joyce Meyer's Everyday Life Bible: This was my first adult Bible and it is my all-time favorite! This Bible is in the Amplified translation, which gives you a deeper understanding of each verses meaning by giving you additional words. I love the devotionals from Joyce sprinkled throughout the Bible. Fun fact: I SAW Joyce with my husband and it was basically the best. day. ever.
The Women's Study Bible: I love this Bible because of all the extra notes it has on the bottom! More than anything, I want to be able to UNDERSTAND Scripture in it's true meaning and this Bible helps you do that! This Bible has contributions from over 80 amazing Christian women, maps, beautiful illustrations, and more. Definitely one of my favorite Bibles!
She Reads Truth Bible: If you're looking for a beautiful, yet simple Bible this is for you! She Reads Truth always keeps the Scripture the focus. There are a few devotionals and charts found in it's pages, but this Bible is very minimalistic.
On My Bible Study Resources for Busy Moms Wishlist:
Last, I wanted to share an item that has been on my wishlist for a LONG time! The Zondervan Illustrated Bible Dictionary looks like the ULTIMATE reference guide. I had to share it with you guys because I know one of you will nerd out as hard as I do!
There you have it! My favorite Bible study resources for busy Moms. Let me know if you have anything you'd add to this list!
Pin For Later Here!