This post might include affiliate links for products that I know and LOVE!
*I received this book in exchange for my honest review. All opinions are mine.
I'm always on the lookout for good bedtime stories and this one fits the bill! This beautifully illustrated book helps kids to have a clear, peaceful heart before bed.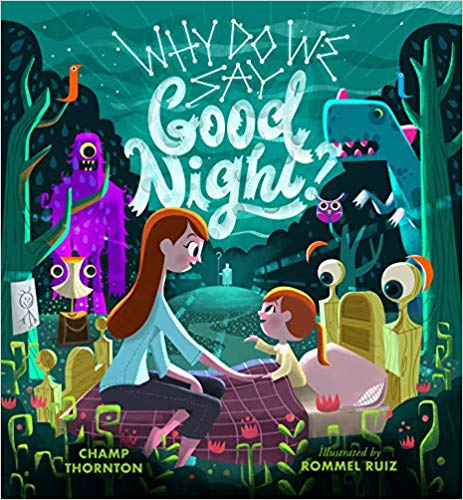 Bedtime is often filled with a lot of anxiety at my house and my little ones really hate turning off their light. This book reminds them that God, the great Shepherd is near and calls all things good. Even night is good to Him.
This book reminds kids and grownups alike that God is watching out for them and that there is no need to fear. I can use this message as much as my littles can! My boys said their favorite part of the book is the amazing drawings. We loved how colorful they were and how the monsters were silly, not scary.
This is a great book to read to your kiddos who struggle with bedtime woes. It points hearts in the right direction, which always leads to a great night's sleep.