This post might include affiliate links for products that I know and LOVE!
Lately, I've been loving podcasts! They've taught me plenty of things, they encourage me and they're just plain fun! I find time to listen to them because I'll put one on while I'm folding laundry, doing the dishes or just doing out general pick-up. I try to listen to one a day. Here are my favorite podcasts!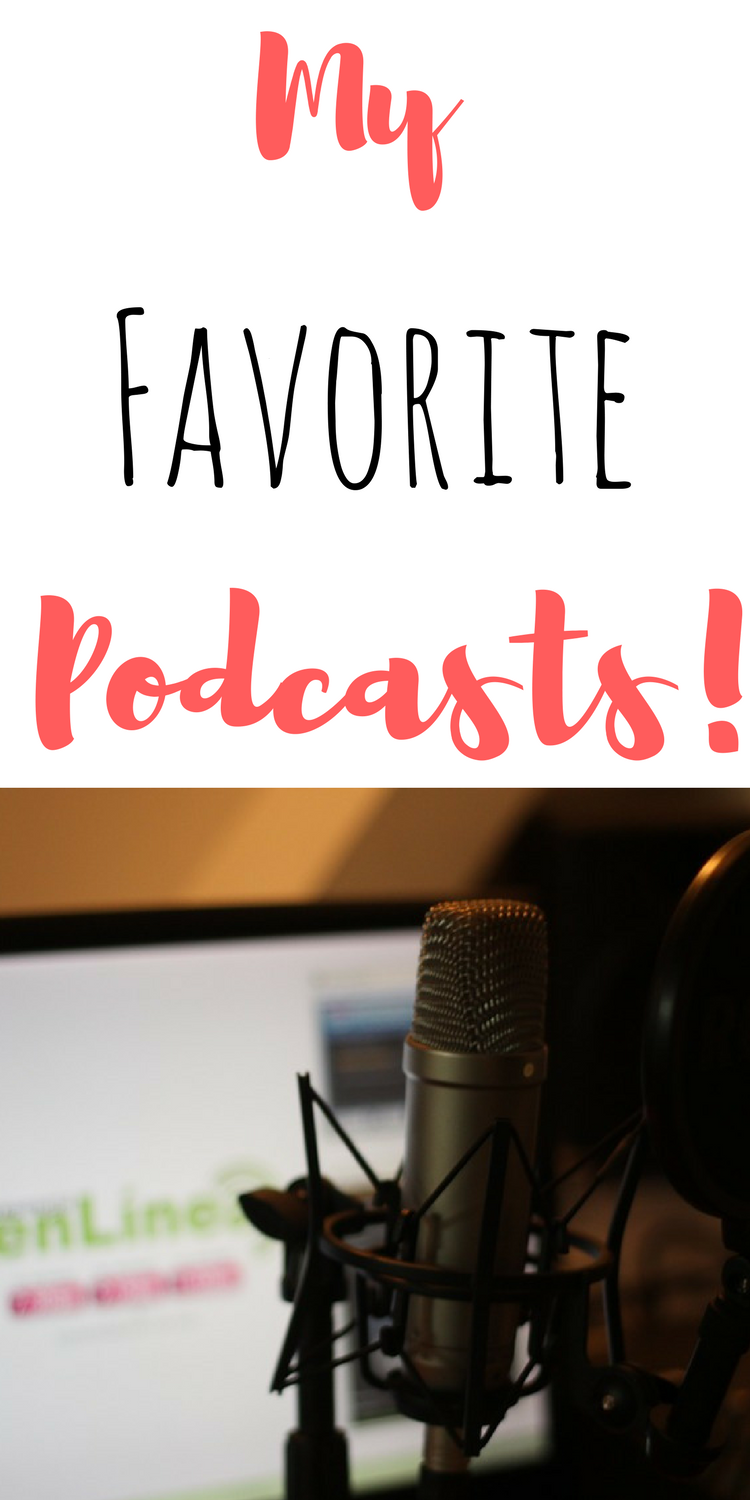 Here is a list of my favorites:
This is Sally Clarkson's podcast and it is SO full of wisdom. Sally Clarkson is one of my favorite authors and she has so many great ideas for creating an intentional life, parenting and creating a home. Kristen Kill often joins her on this podcast and she is another smart cookie. This podcast always leaves me feeling so refreshed and ready to do the hard, holy work that God has laid before me.
I just started listening to this one today and actually had to come back and edit this post to include it! Basically, this podcast is about Gospel-Centered mothering. I'm loving it so far and it's made me think.
This podcast covers so many great topics. It's all about creating beauty in your life and embracing your current circumstances. There are wonderful guests like Crystal Paine and Tricia Goyer. I really come away from each listen with a renewed vow to bloom where I'm planted!
This is the Trim Healthy Mama podcast and it is awesome. You get to know the heart of the plan, the girls clarify things and they have a grace-filled approach to THM. This has been one of the greatest encouragements in my healthy living journey.
This is my favorite podcast. Hands. Down! The intro enough makes me happy. This podcast centers around inspiration for motherhood. She's encouraging, provides helpful tips and the guests are amazing. I think you'll really love how upbeat this one is!
A podcast for the introverted girl? Uhm, yes, please! This podcast is about relational issues. It gives you tips for self-care, for loving those around you and for deepening your faith. And every tip is specially curated for the introvert! This podcast is so helpful and it gets me out of my comfort zone.
This is a brand-new podcast but it's done by Kat Lee, so it deserves a mention. This one helps you make your mornings rock!
Do you listen to podcasts? Which ones are you listening to?