This post might include affiliate links for products that I know and LOVE!
One of the cutest things in the world is toddler devotion time. Especially when they're just learning to talk! We've been learning about prayer lately and the ACTS method kept coming to my mind. I remember how using that method, especially when I didn't know what to pray kept my mind focused and helped me cover all areas.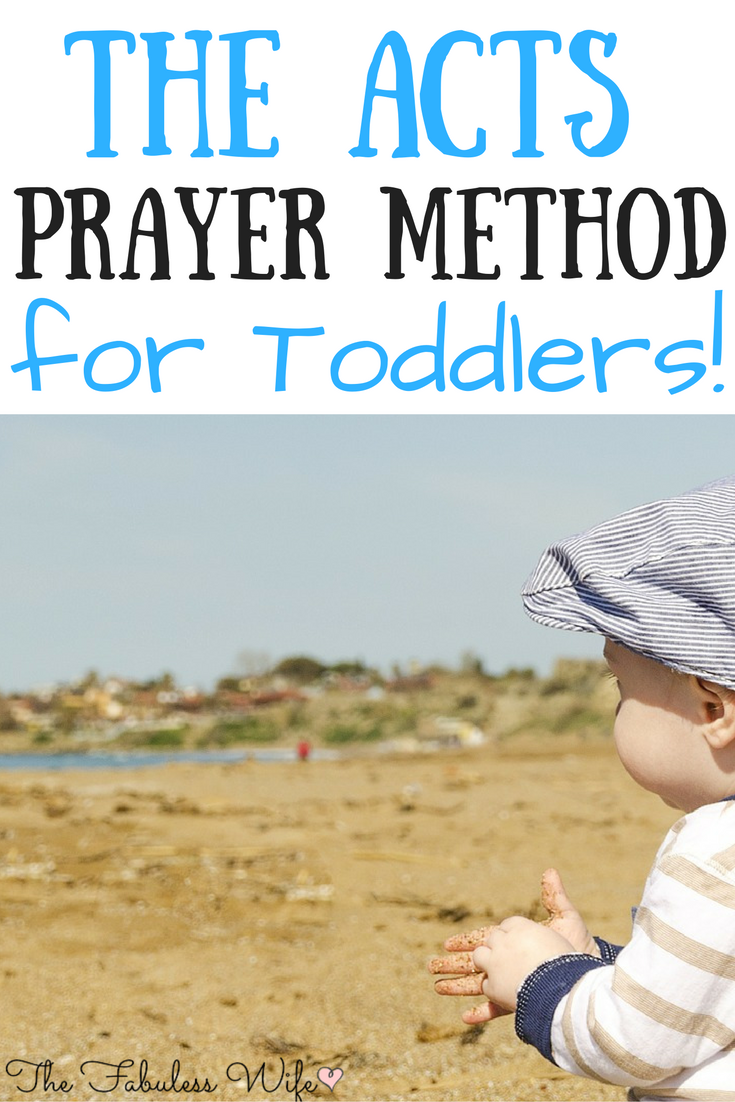 For those of you who don't know, the ACTS method is:
Adoration
Confession
Thanksgiving
Supplication
I decided I wanted to teach this method to my children starting at a young age, so here's how I've been adapting this for my toddlers:
Adoration
We start out by telling God, "I love you." It's that simple. "I love you" is the easiest way for my little ones to communicate adoration. They know what it means and I believe they feel it in their hearts!
Confession
We usually say something that we're sorry for. An example would be. "I'm sorry that I pushed brother. " I know, I know. The woes of a toddler. 😉 Then, we ask God to forgive us and help us be good. I try to add in something about how we all need Jesus to help us behave.
Thanksgiving
We say one or two things we're grateful for. This is a really sweet time and you'll hear the cutest blessings! I've heard everything from puppies to sippy cups. It also helps put my gratitude list in perspective. Everything is a blessing if we choose to see it as such.
Supplication
We think of one or two people to pray for. It might be, "Help Daddy's back today" or "Bless Nana". Just something simple that shows them that praying for other people is important. Sometimes, we'll pray for each other and lay hands on the tot who is sick or sad. I'll have them pray for something for themselves too, like for healing of their cold or peace for a troubled sleeper.
We usually do this during our morning devotion time. We keep it simple and some days it's apparent that they're embracing this, other days they'd rather play with Legos. That's where Mama faith comes in that eventually our hard work will pay off. 🙂
How do you include prayer in your child's life?