This post might include affiliate links for products that I know and LOVE!
If you're looking for an easy, cheap hand sanitizer that won't dry out your skin, I've got you! My Homemade Hand Sanitizer is frugal, non-toxic, and needs just four ingredients.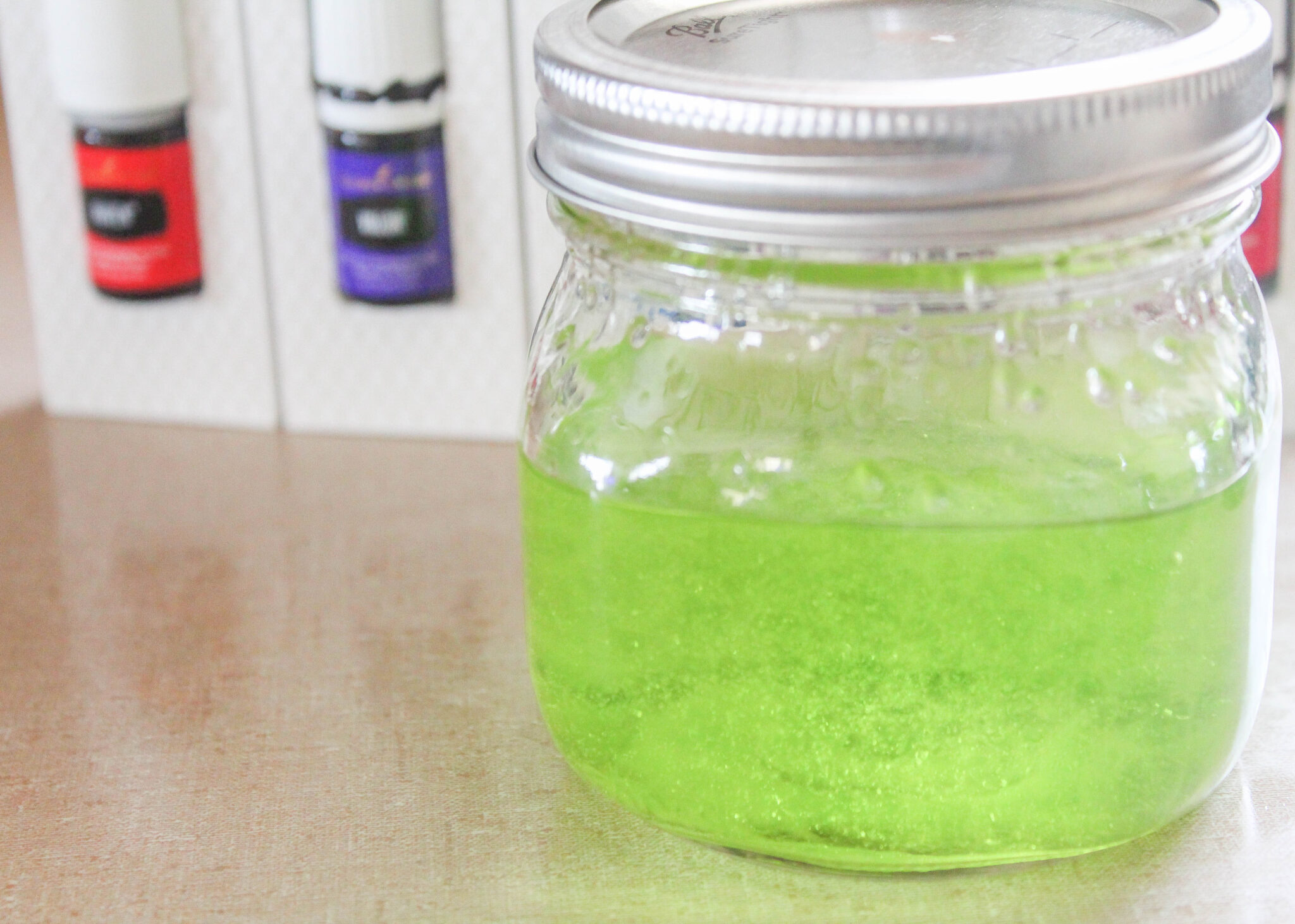 If you're anything like me, you've had your share of frustration trying to find hand sanitizer in the store. It seems like everyone is always out, even with product limitations. In a crazy time where you DEFINITELY want to keep yourself as germ-free as possible, you really need some on hand. I love knowing that I won't run out if I make my own.
This hand sanitizer takes only a couple of minutes to whip up and it smells amazing. I used Young Living's Thieves and Lavender Oil to create a scent and help purify. The Lavender adds a calming effect and offsets the heavy scent of Thieves. Both of these oils came in my starter kit and I got a 24% discount on them by becoming a YL member. I also earned points back for purchasing them! If you'd like to check it out for yourself, you can click here. Note: If you purchase a starter kit through my link, I'm offering $25 back through PayPal! Feel free to email me if you would like more info: [email protected]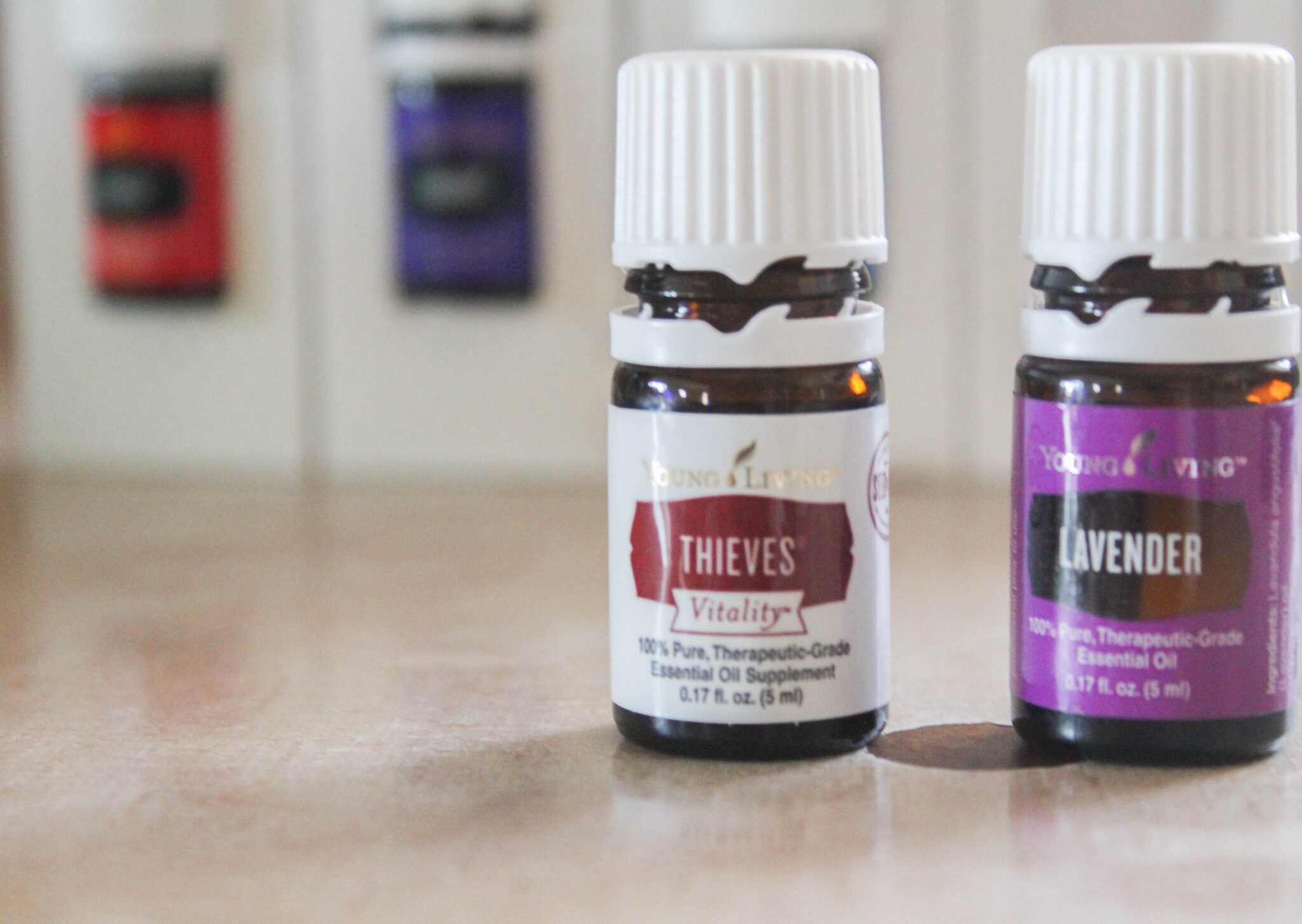 As a budgeting Mama, I always appreciate a good deal. I was able to find the witch hazel and aloe gel at Wal-Mart and both items cost under $10. I used pure witch hazel (here's the brand I used) which only contains naturally occurring alcohol that won't dry out your hands. The aloe gel helps moisturize them further and soothe any dry skin. With all the hand washing we do these days, we can use all the moisture we can get!
I wanted to make sure to tell you NOT to put your hand sanitizer in a plastic bottle. The plastic reacts badly with the oils. I recommend using a glass spritzer like this one. I think that this hand sanitizer would make a lovely, much-needed gift for a family member or friend! If you want more ideas on how to create a "sick day" care basket, you can find that post here.
Pin This Post Here!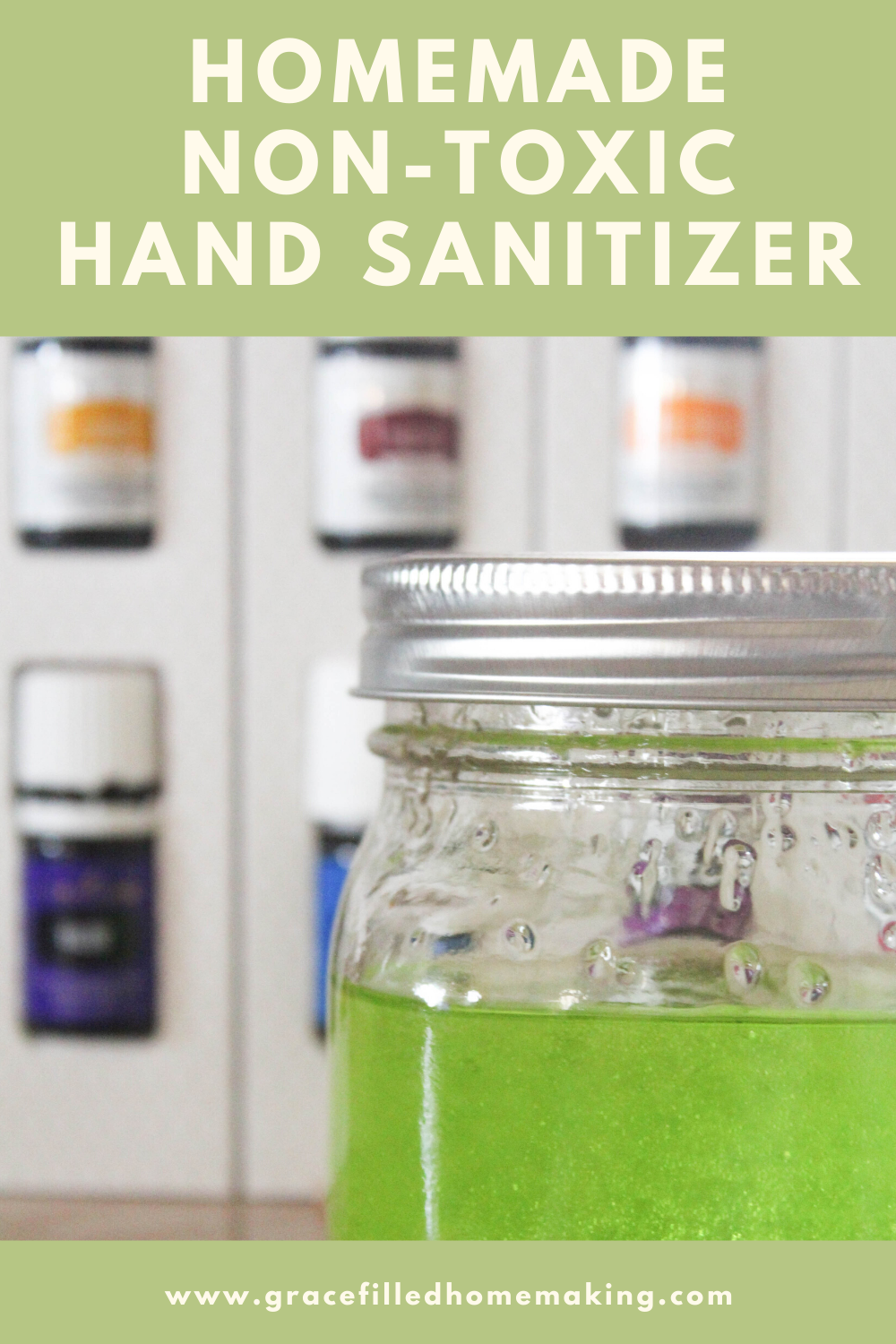 Homemade Hand Sanitizer
My Homemade Hand Sanitizer is frugal, non-toxic, and needs just four ingredients. It takes just a few minutes to make and smells great!
Ingredients
3/4 C. Witch Hazel
1/2 C. Aloe Vera Gel
Instructions
Mix all ingredients together and store in a glass jar. This is best stored away from heat and light.
Recommended Products
As an Amazon Associate and member of other affiliate programs, I earn from qualifying purchases.