This post might include affiliate links for products that I know and LOVE!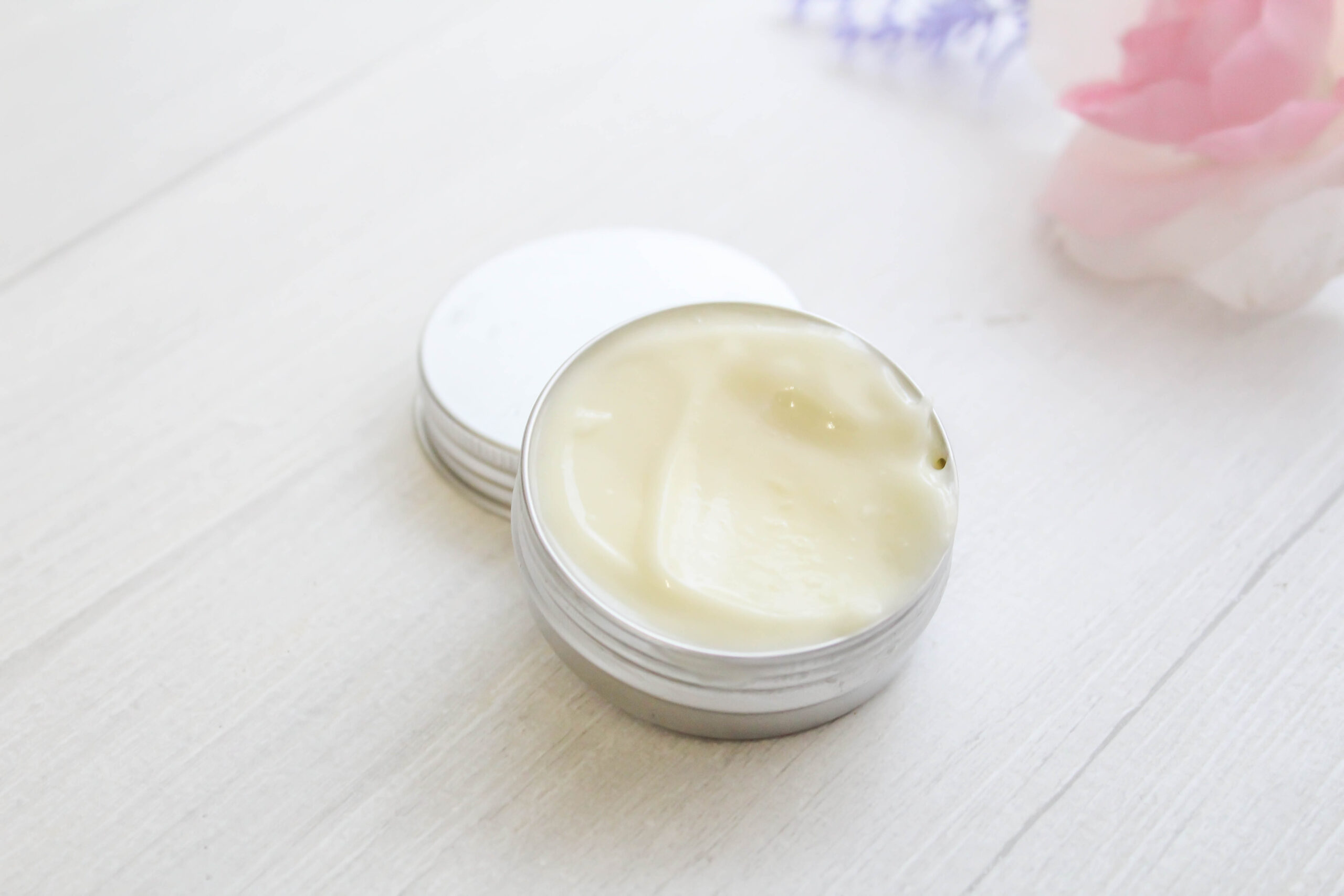 When I was pregnant, I had such a hard time sleeping. I used a magnesium spray on the bottom of my feet and saw a massive improvement within days. My DIY Magnesium Lotion takes that concept and levels it up with a relaxing blend of essential oils.
This lotion is easy to make, has a great consistency, and smells fantastic. It's safe for the entire family!
Why Magnesium?
Magnesium is one of those nutrients that does it all. It affects your blood sugar, muscle function, mental health, and bone health and can even support maternal health. You don't realize how much it affects you until you're experiencing magnesium deficiency.
Like most nutrients, magnesium is found in fresh foods such as nuts, dark greens, and chia seeds. If you have a healthy diet that includes plenty of those things, your body is getting a dose of magnesium. The bad news? You're likely not absorbing everything you're taking in.
That's why it's essential to supplement your magnesium intake with topical application. Applying magnesium to your skin allows it to bypass the digestive system, which can be a huge roadblock, depending on your gut health. The skin is the largest organ in the body, and this tried and true method is a great way to boost magnesium intake quickly. Plus, you can apply your lotion to specific pain points and places on your skin to get this nutrient where it needs to go.
Store-bought magnesium lotions can be spendy, especially if you purchase separate ones for adults and kids. By tweaking the ingredients, I created a cream you can use for anyone in your family, adults, children, and even pregnant women! Plus, this recipe makes a huge jar and lasts a long time.
What You'll Need..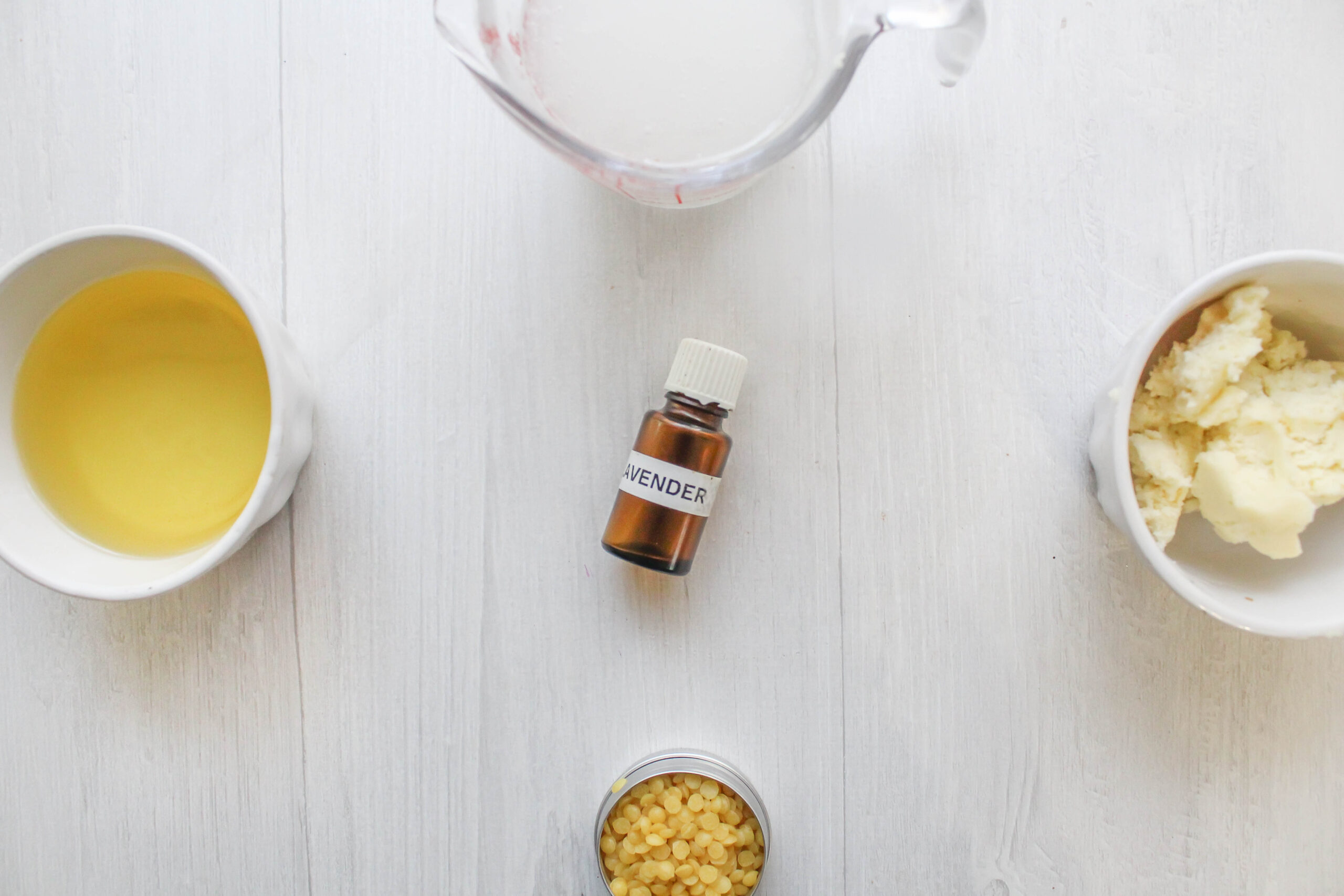 I'm all about simple DIYs that give me a significant return on investment. This simple recipe needs just six ingredients that you can use in MULTIPLE recipes. Here's what you need to add to your shopping cart.
Carrier Oil: This recipe uses essential oils, which means we need carrier oil. A carrier oil ensures that our EOs don't gather in one spot, giving your body a chance to process the oils. If you use essential oils on the reg, you already know just how important this ingredient is!
My recipe uses a unique oil base, but you can use fractionated coconut oil, sweet almond oil, or jojoba oil. You'll use a carrier oil when applying essential oils to the skin and in most DIYs, so stock up!
Shea Butter: One of my favorite all-natural moisturizers! This butter firms our lotion and creates the most decadent, creamy consistency. If you don't have shea butter, you can also use cocoa butter, which smells fantastic.
Beeswax Pellets: This ingredient gives our DIY magnesium lotion waterproof capabilities and thickens the lotion. When I created this recipe, I knew I wanted it to have a firmer consistency that wouldn't run when applied. Beeswax pellets get the job done!
Magnesium Gel: The star of the recipe, magnesium gel provides long-lasting benefits. The gel I use contains magnesium and aloe vera juice/gel; this gives your body a lower dose of magnesium, which is excellent for sensitive skin! Read your label and buy a brand with pure ingredients and no fillers.
You can customize the amount of magnesium you give your body by adjusting the amount of lotion.
Essential Oils: I chose a mix of relaxing EOs to take this DIY magnesium lotion to the next level. Lavender essential oil is a constant in my home. We use it to promote relaxation, and it's the first thing we apply when we get a burn of any sort!
Frankincense is another excellent calming essential oil that is fantastic in skin care recipes. When combined with lavender, it creates a heavenly scent. Other great options for this recipe include geranium, rose, and ylang-ylang.
If applying this lotion during the day, stay away from citrus-based essential oils. Many are phototoxic and can cause burns and irritation when exposed to sunlight.
DIY Magnesium Lotion Recipe
This recipe is so easy, and it makes a LOT of lotion. Friends and family will love receiving this gift, especially if they need help in the sleep department! Bonus: This is also a great gift for pregnant ladies, as magnesium can help eliminate those annoying leg cramps.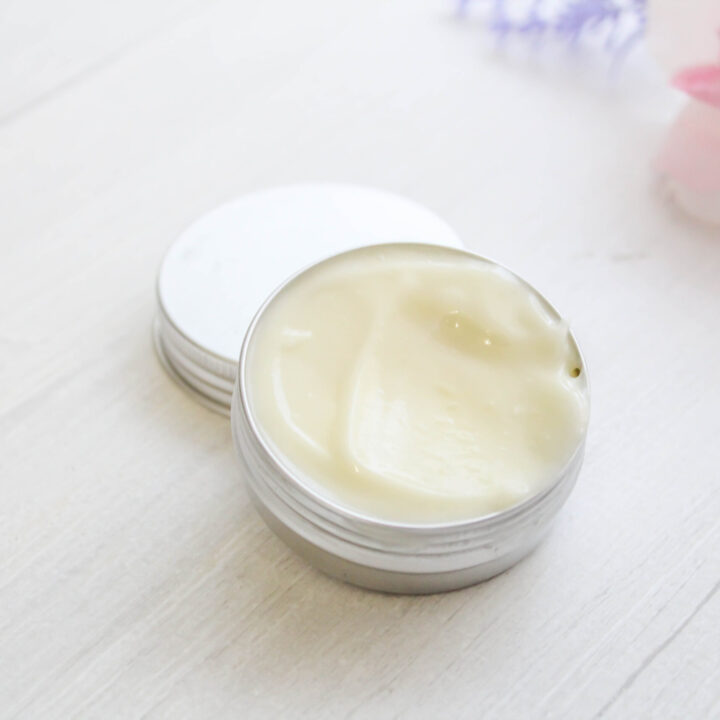 DIY Magnesium Gel
Ingredients
1/2 cup carrier oil
5 tablespoons shea butter
3 tablespoons beeswax pellets
1 cup magnesium gel
15 drops lavender essential oil
15 drops frankincense essential oil
Saucepan and jar or double boiler
Glass jar for storage
Instructions
1. Fill a saucepan with one inch of water and place over medium-high heat. Place the carrier oil, shea butter, and beeswax in a double boiler or glass jar. Place inside the saucepan and stir until melted.
2. Remove from heat and stir in the magnesium gel and essential oils. Pour into a small food processor and pulse until emulsified.
3. Store in a glass jar in a dark, cool place. To use apply 1/4-1 teaspoon to legs or arms.
Step One: Melt the Moisturizers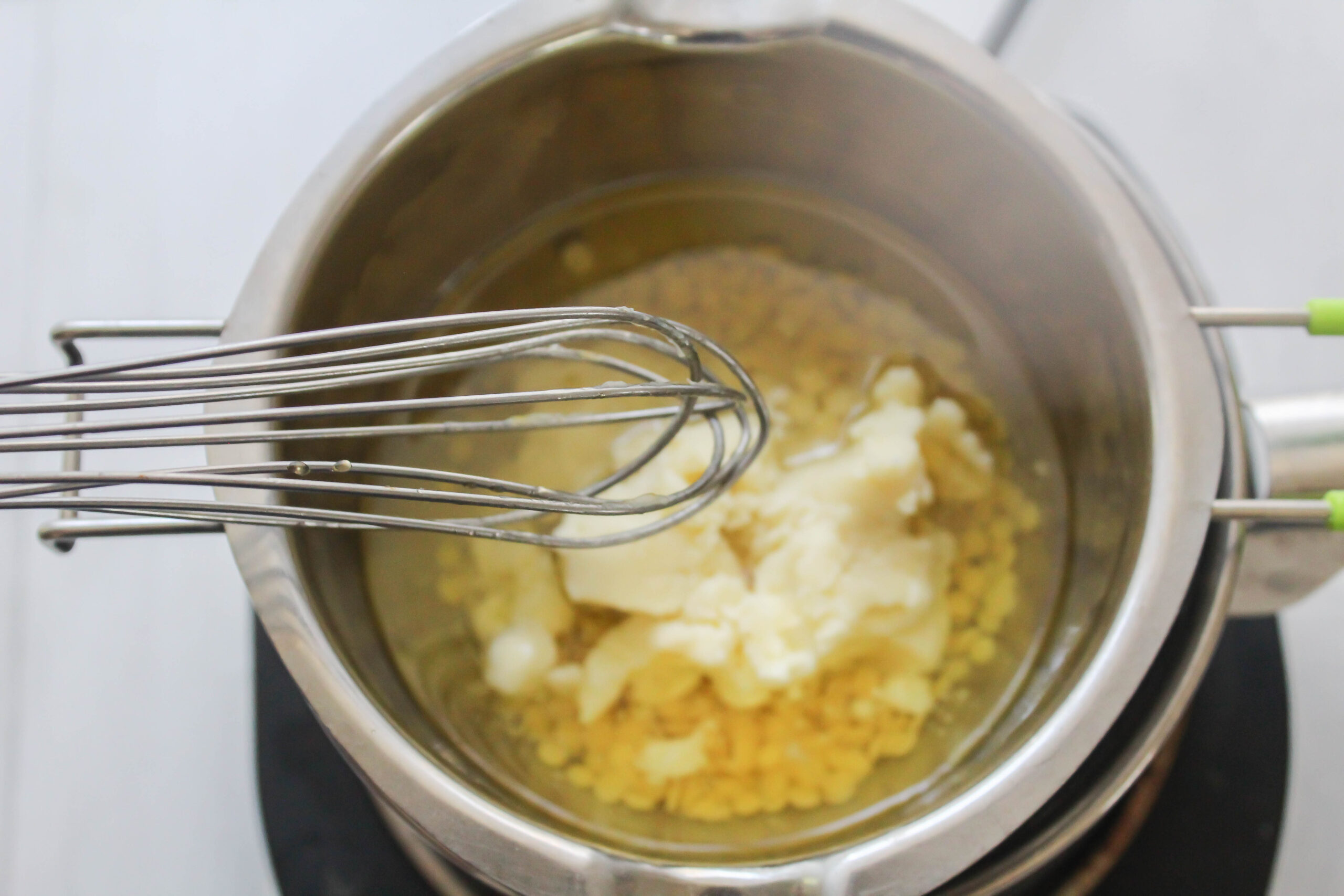 Fill a saucepan with 1 inch of water and place over medium-high heat. Place the carrier oil, shea butter, and beeswax in a double boiler or glass jar. Place inside the saucepan and stir until melted.
Step Two: Add Essential Oils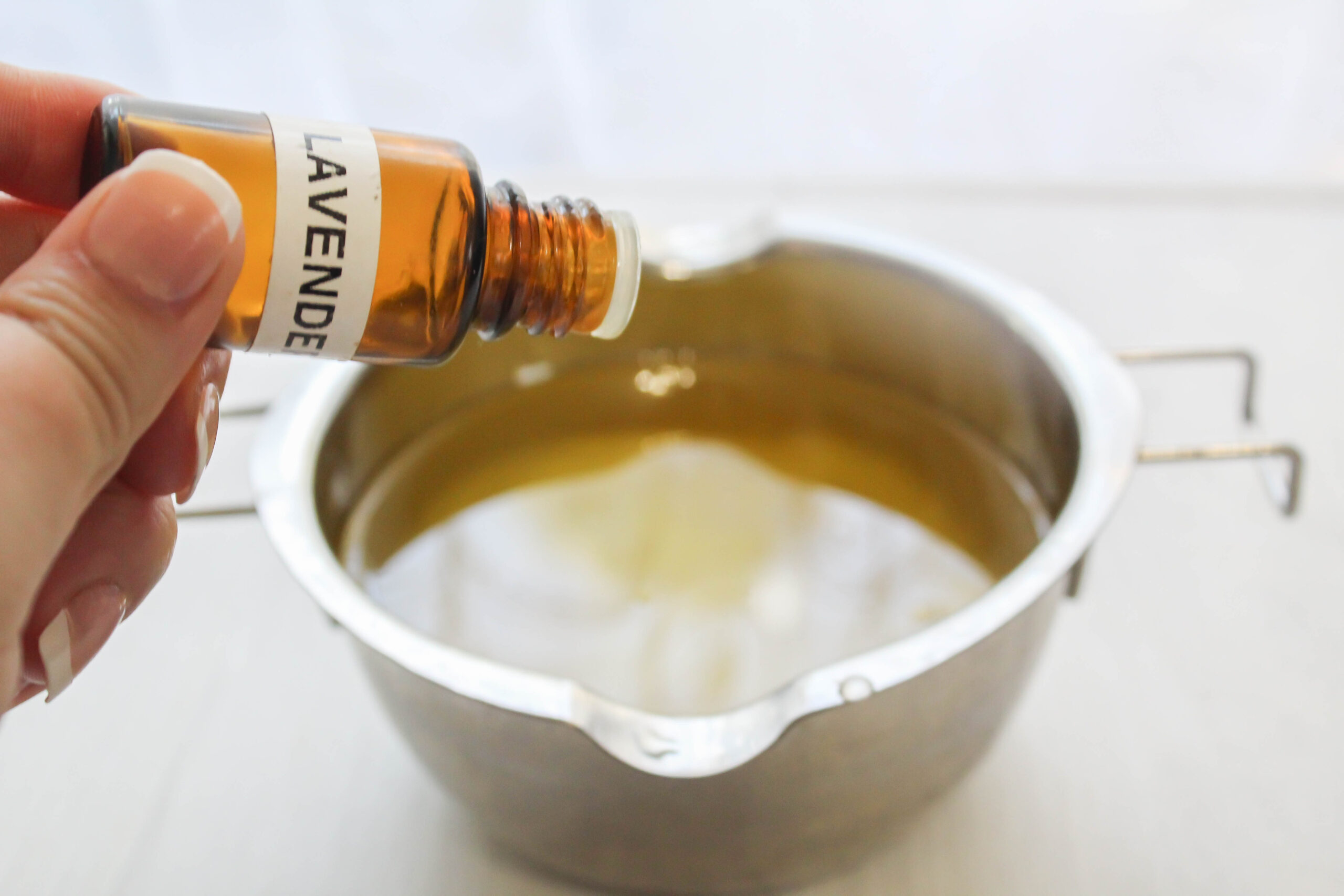 Remove from heat and stir in the magnesium gel and essential oils.
Step Three: Emulsify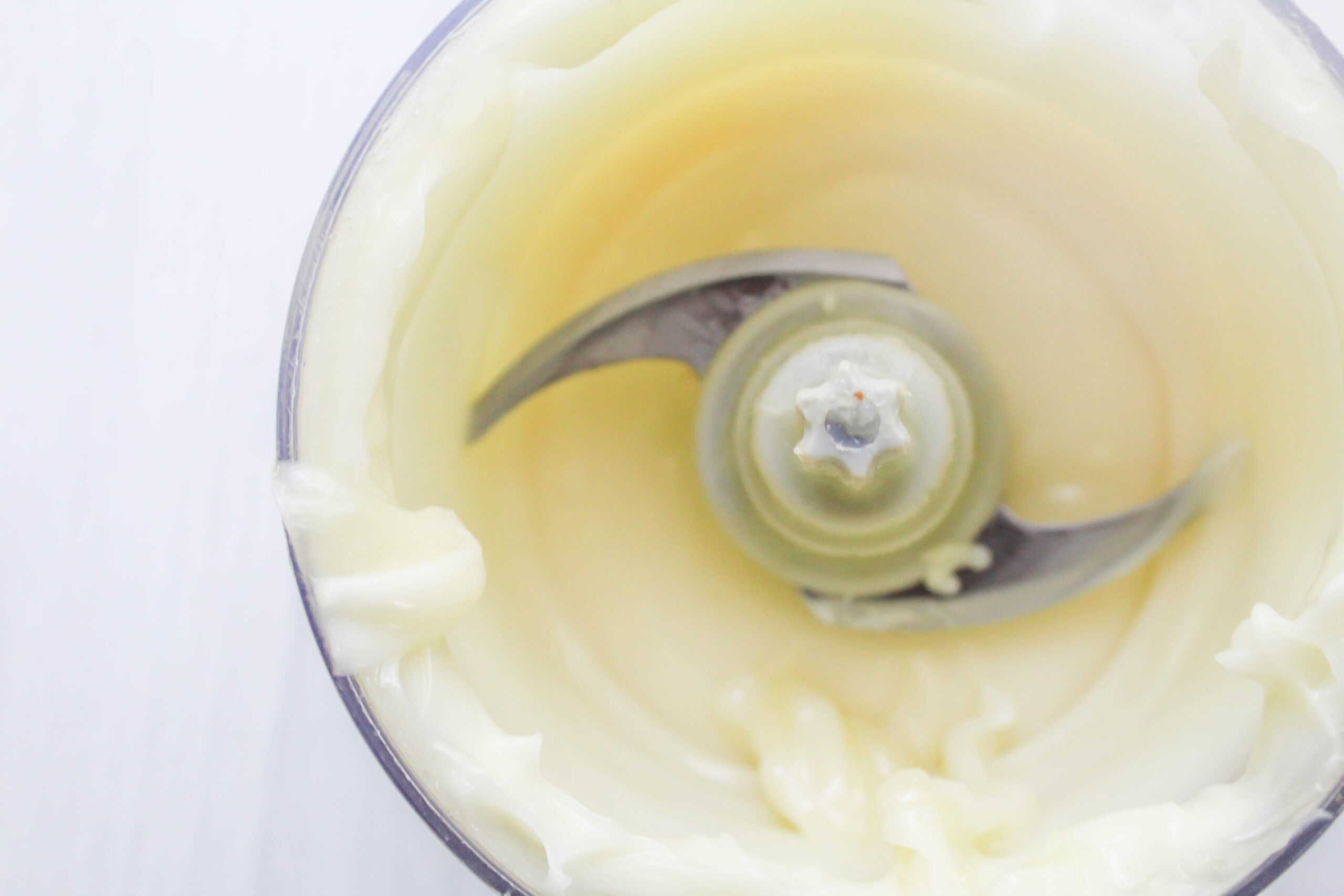 Pour the magnesium lotion into a small food processor and pulse until it's emulsified. Your mixture should look creamy and white at this point. I thrifted a small food processor that I use for all my DIYs. It's similar to this one.
Store your magnesium lotion in a glass jar and keep it in a cool, dark place. I store it in my bathroom cabinet.
Use Your DIY Magnesium Lotion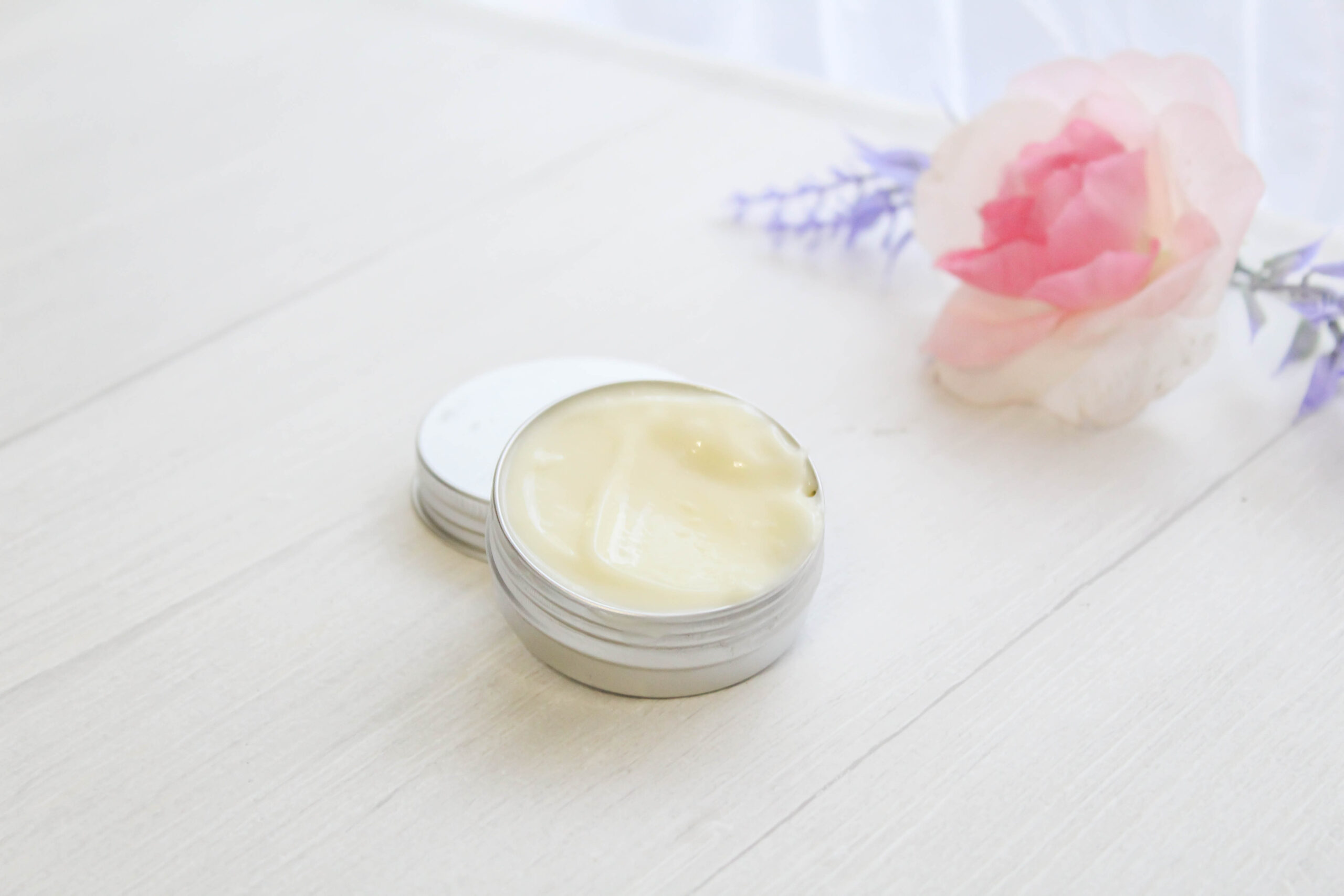 To use your magnesium lotion on sore spots, massage a small amount in the trouble area and allow it to sink into the skin. For a restful night's sleep, apply the lotion to your entire body, paying particular attention to your legs and arms.
The best part about the transdermal application method is that the nutrient bypasses all digestive organs, so you don't have to worry about applying too much. Your skin may feel a little itchy, but that's totally okay. Cut back on your usage if you experience any irritation.
Because my recommended magnesium is mixed with aloe vera gel, and we add a LOT of other oils, this lotion is safe for the entire family. Just like adults, little ones need a specific amount of magnesium each day and can quickly become deficient!
I recommend adding a lotion massage to your child's bedtime routine. It makes all the difference, and we've noticed fewer complaints about growing pains, which used to keep our kids up at night.
If you want to dip your toes in more all-natural DIYs, try my relaxing linen spray or natural makeup remover!
Pin This Post Here!