This post might include affiliate links for products that I know and LOVE!
There's nothing better than the fresh scent of lemon and eucalyptus. I would put it on all the things, so I'm starting by spritzing it all over my linens. Here's how you can make your own DIY Lemon Eucalyptus Linen Spray for pennies.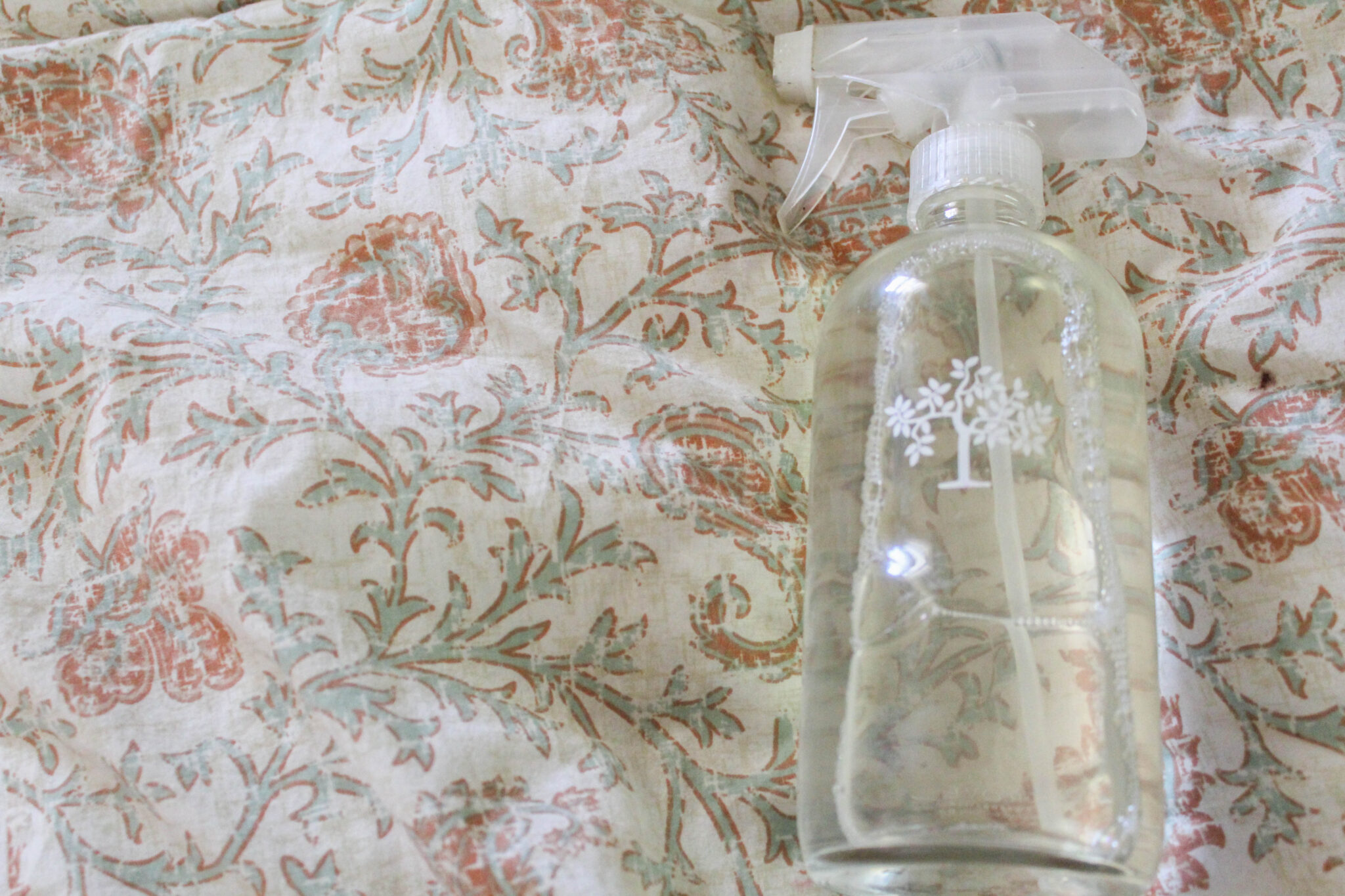 Lemon essential oil is one of my must-haves. I use it in place of Goo-Gone and to dissolve those little ponytails I put in my daughter's hair. It has an uplifting scent that just makes a room feel cleaner. Eucalyptus Radiata is a great scent to keep around because it turns your home into a spa. I love how soothing this scent is! It is great at combating stale odors, so this spray is awesome to spray in your linen cabinet that may not get a lot of attention.
This combination reminds me of Springtime and it promotes feelings of joy! When purchasing essential oils for a DIY like this, you'll want to make sure you're purchasing a therapeutic grade oil to get full benefits. I use Young Living's oils because they have a Seed to Seal promise that ensures the oils are of the utmost quality.
How to Make Lemon Eucalyptus Linen Spray
Place 5 drops of lemon and 5 drops of eucalyptus radiata in a glass spray bottle.
Place 2 teaspoons of witch hazel in the bottle.
Fill the bottle the rest of the way with water and give it a little shake!
Spray on pillows, couches, sheets, etc.
Other Variations:
Sleepytime: 10 drops Peace and Calming
Chillax: 5 drops Frankincense, 5 drops Lavender
Alert: 5 drops Citrus Fresh 3 drops Peppermint
Want More Oily DIY's?
Interested in receiving a 24% discount, oily education, and store credit back on oils, cleaners, and more? Contact me today at [email protected] to become a member of the Naturally, Grace-Filled Homemaking Young Living team or click here!
Pin This Post Here!