This post might include affiliate links for products that I know and LOVE!
"I received this product for free from Moms Meet (momsmeet.com) to use and post my honest opinions. Compensation for this post was provided and this page may contain affiliate links."
Did you know that many of the ailments and problems we experience are our body's way of telling us to balance our gut health? 70% of the immune system is found in the gut. Great information to know going into germ season, right? As an adult, I'm just now learning to heal my gut and I'm making sure my kids get a better headstart on it than I did.
Country Life has come out with a great collection of "Gut Connection" products just for kids. My littles and I had the opportunity to try this line and I am so excited to share our thoughts with you! Each product connects to a specific issue in the body and promotes overall wellness in that area. All products contain Epicor® yeast fermentate that gives fast-acting immune support. A healthy microbiome is essential to a kid's growth!
Gut Connection Kids by Country Life Products: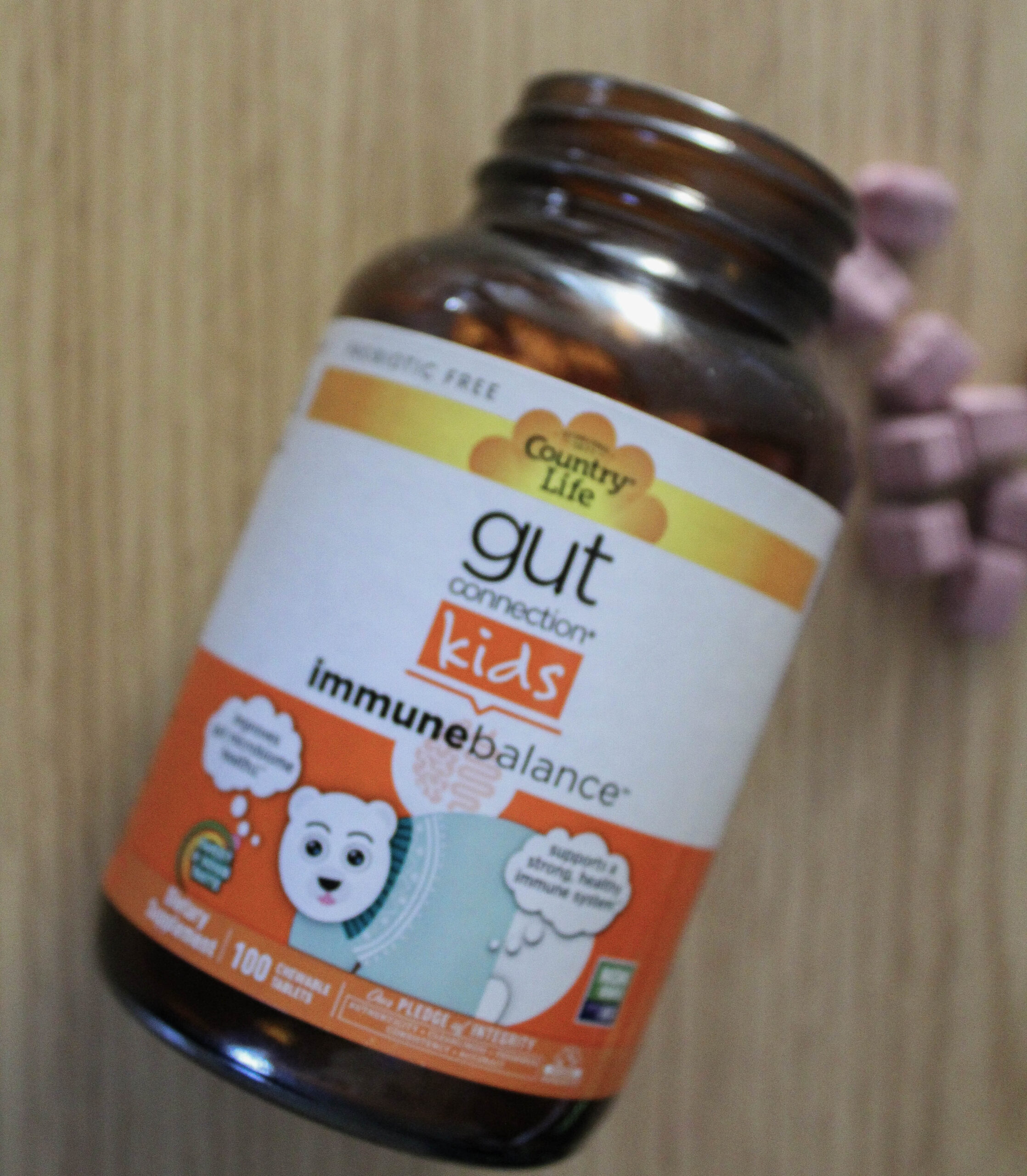 Gut Connection Kids Immune Balance
My boys loved this vitamin! It's shaped like a polar bear and so cute. This blend contains Wellmune ™ which can help your body maintain good health in times of stress. It also has EpiCor ™ that helps maintain good digestive and immune health. The flavor of this vitamin is sweet and sour, which makes it extra fun for kids.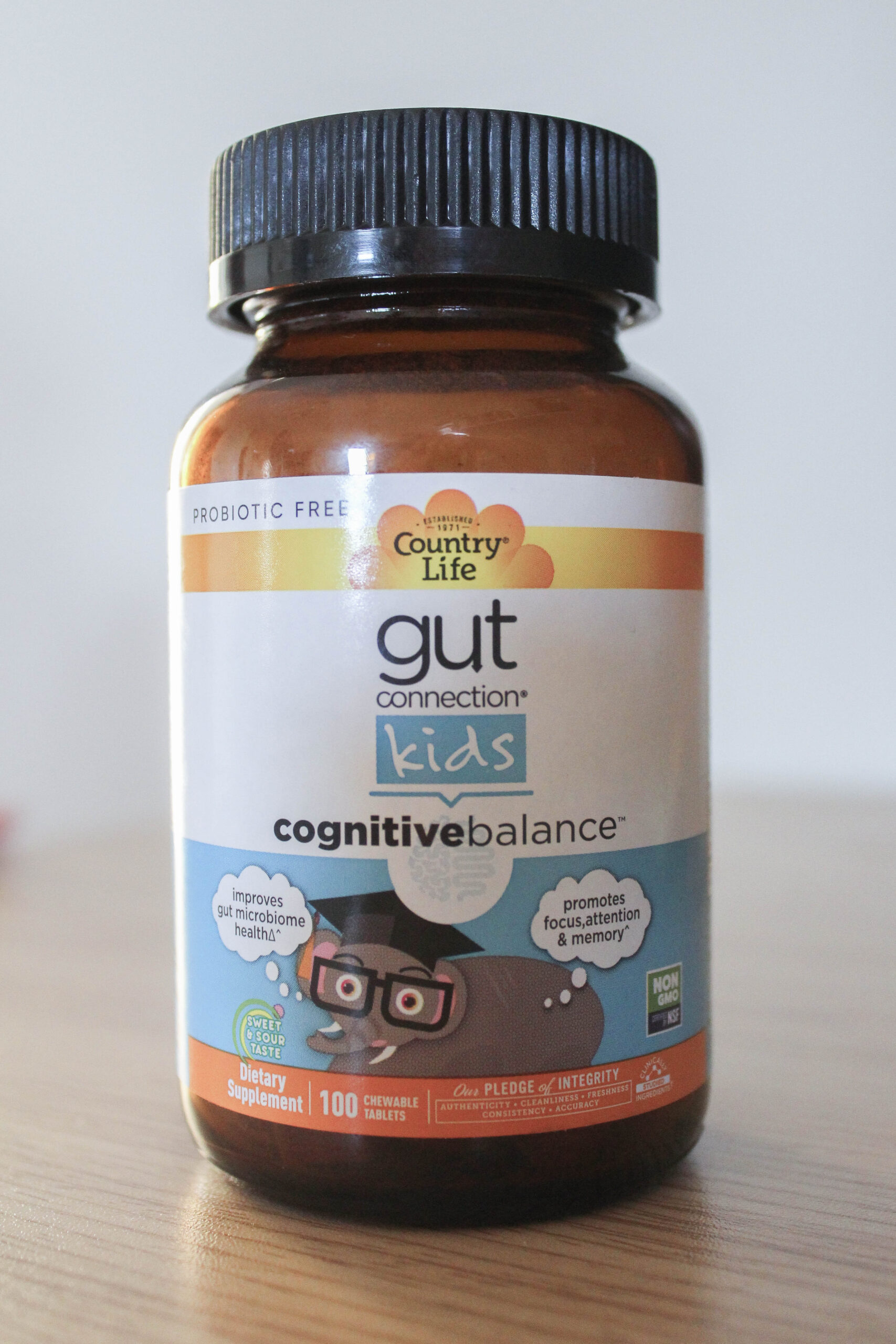 Gut Connection Kids Cognitive Balance
This blend supports the connection between gut health and kids' cognitive/nervous systems. This is MY favorite of them all because I think it really helps improve focus during school time. Cognitive Balance ™ has an ingredient made from coffee fruit extract that helps support brain health. Vitamin B12 is always a great tool for helping increase focus. This is made for kids, but I'll admit I snuck a couple here and there too!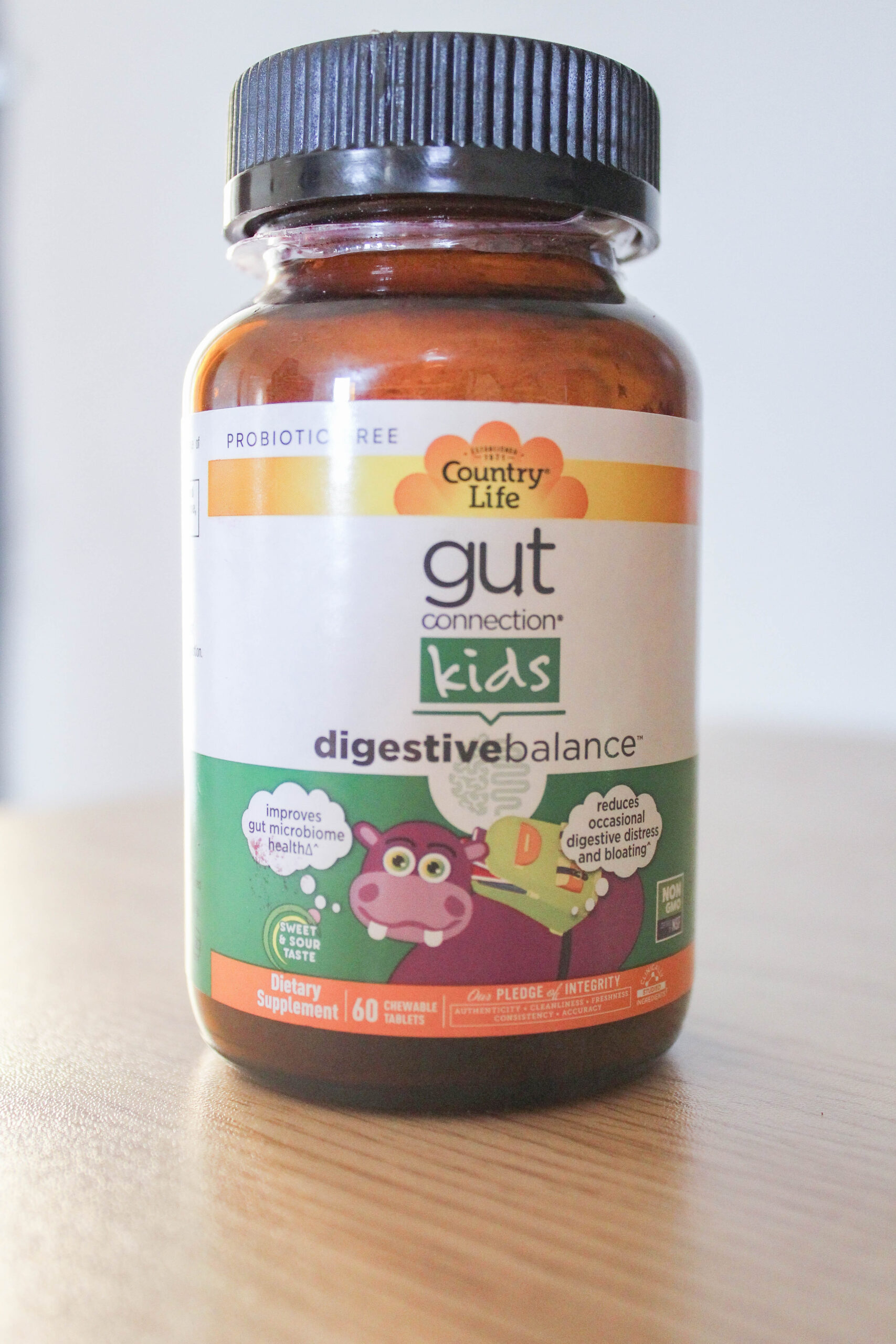 Gut Connection Kids Digestive Balance
Digestive Balance ™ is a great support tool for any kid suffering from tummy issues. It helps reduce the occasional bloat or stomach discomfort and if your little one is having trouble in the bathroom, it can help regulate those movements as well.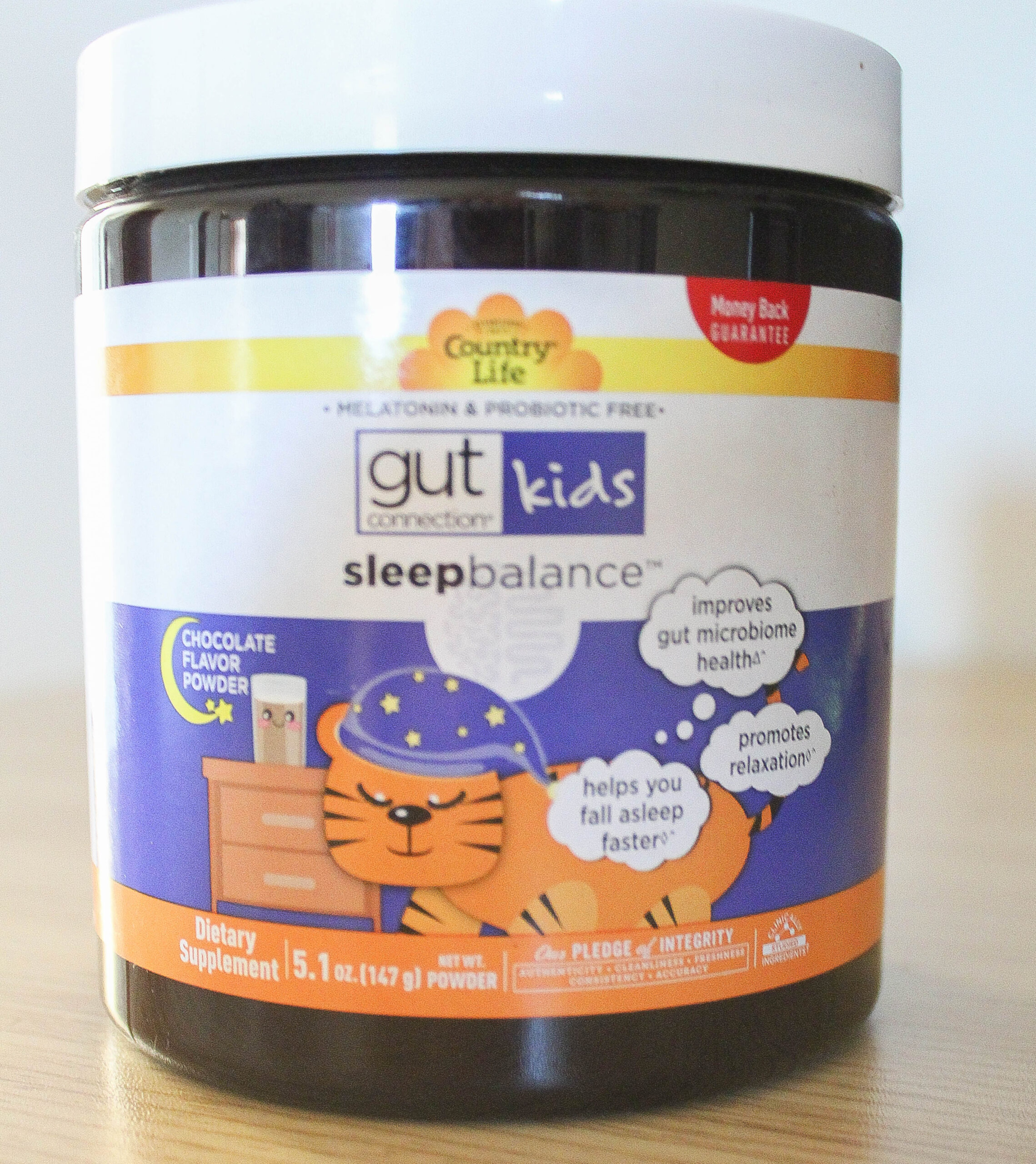 Gut Kids Connection Sleep Balance
If your littles like chocolate milk and you like quiet nights, try this. This is a powder supplement that helps little ones reduce stress to fall asleep faster. My kids loved the taste of this one and thought it was super cool to have chocolate before bed! This product has Lactium, which actually comes from milk and helps reduce stress. Sooo, if you're into warm milk before bed, this is sort of similar! We actually heated up our kids water before stirring this in and it was super soothing.
Gut Connection Kids by Country Life products are made for kids ages 4-12, but adults can use it too by following the 9-12 dosage suggestions.
You can purchase this line by clicking here. Get a 20% discount on your entire order by using the code "MOMS20" at checkout.