This post might include affiliate links for products that I know and LOVE!
*I received this box in exchange for my honest review. All opinions are mine!
With Christmas approaching, I'm all about finding unique gift ideas! I wanted to share one of my favorite ideas with you today! Butterfly Box is a unique Christian women's subscription box that offers 5-6 items that relate to each month's theme. You never know what you'll find in a Butterfly Box! They pack each box full of books, jewelry, artwork, decor, personal pampering items, and more. Each theme is designed to help you grow in your relationship with Christ! Many products included help support small businesses.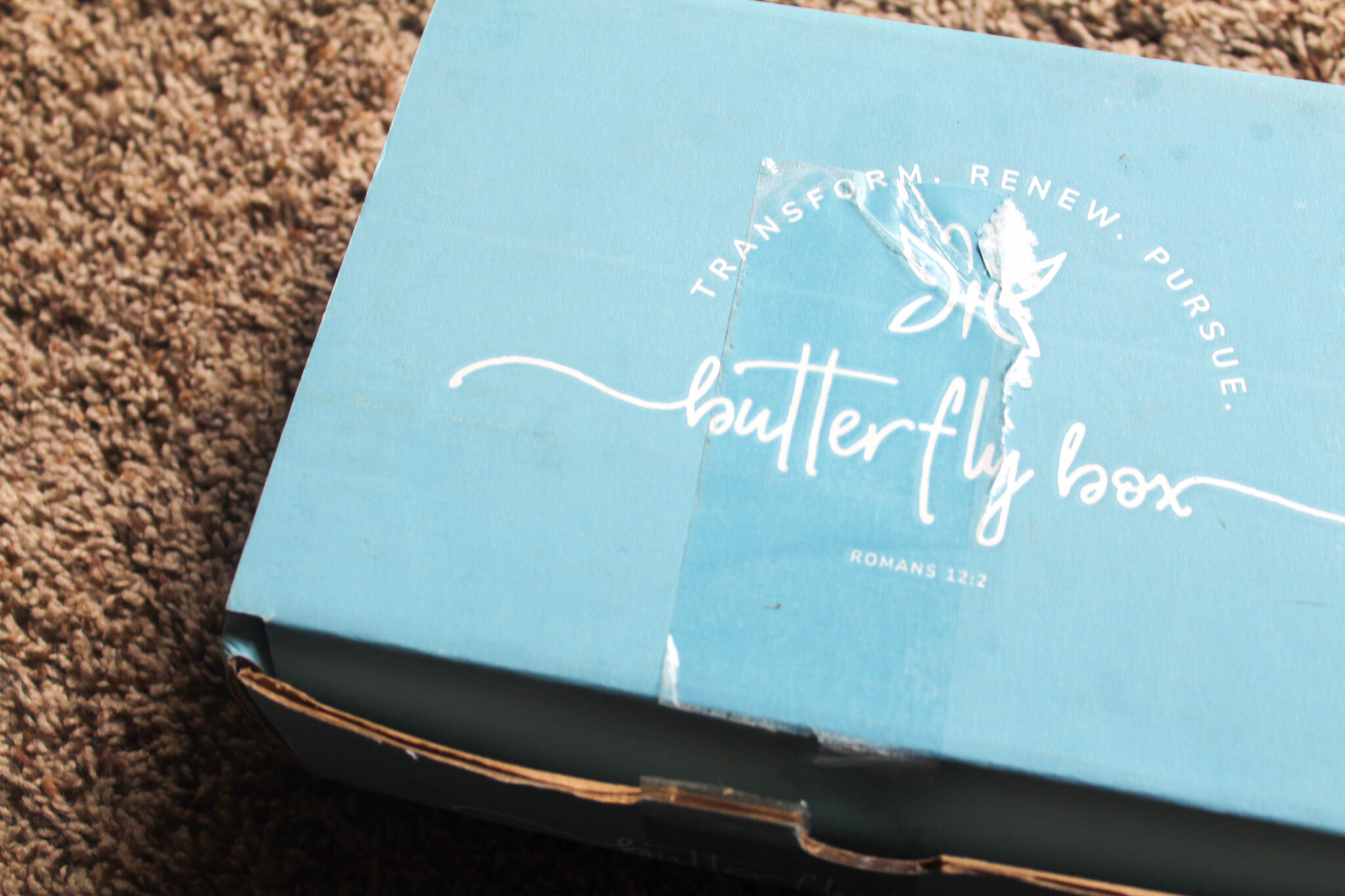 I reviewed the "Women of Prayer" themed box. Let me walk you through what's inside!
When I opened my box, the first thing I saw was two cards. One card explained the box and its contents and the other was a weekly prayer guide. I loved the prayer guide and thought it was a great tool for anyone who wants to revamp their prayer life. I'm currently using it!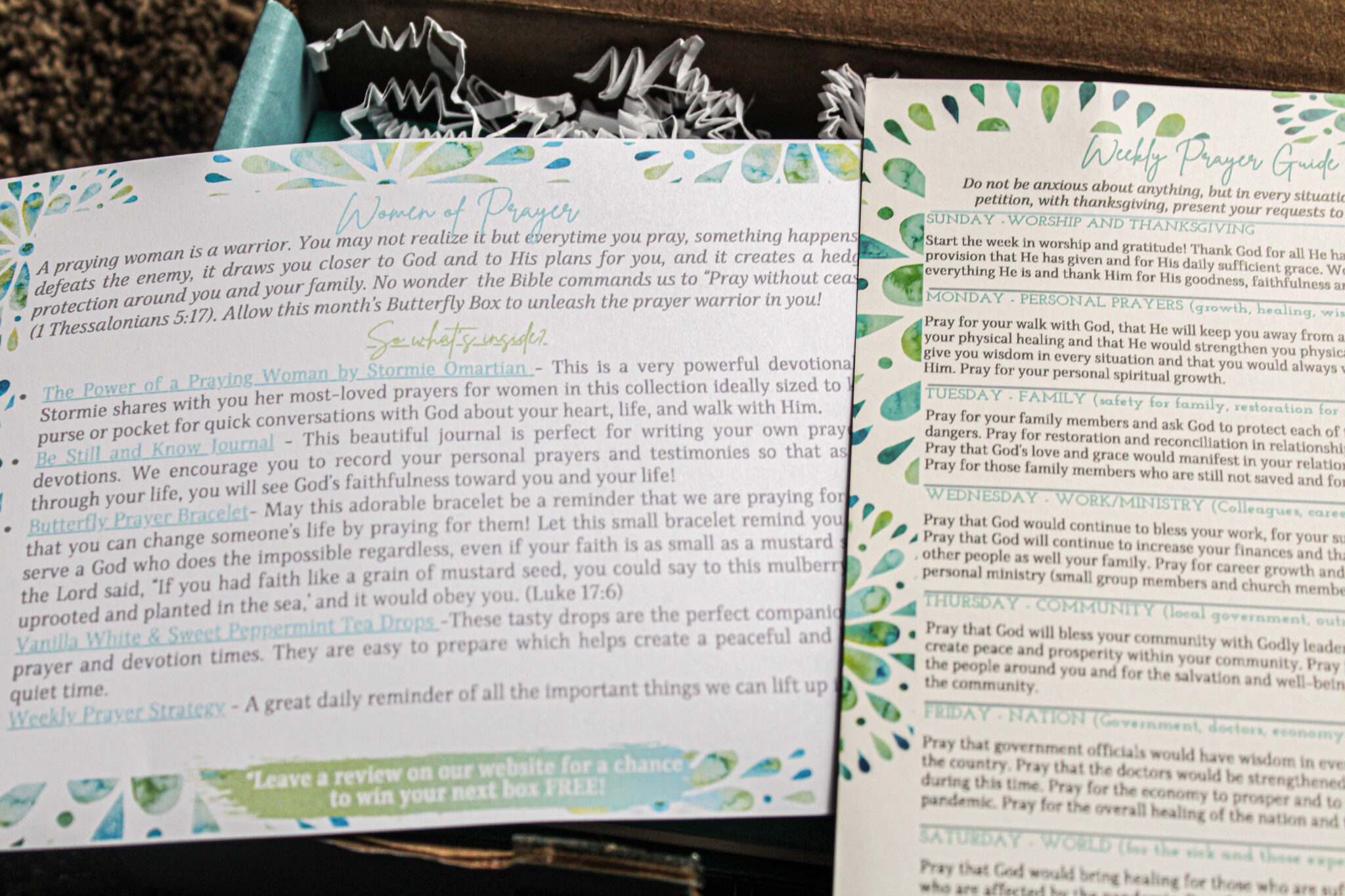 The next thing in the box was a prayer bracelet and some Tea Drops. If you haven't had Tea Drops, you are missing out! Boil some water, toss one of these cutely shaped drops in the cup, stir, and voila! Perfect cuppa tea. The bracelet serves as a reminder to pray for JOY which is much needed! I loved that they included a tangible reminder to pray.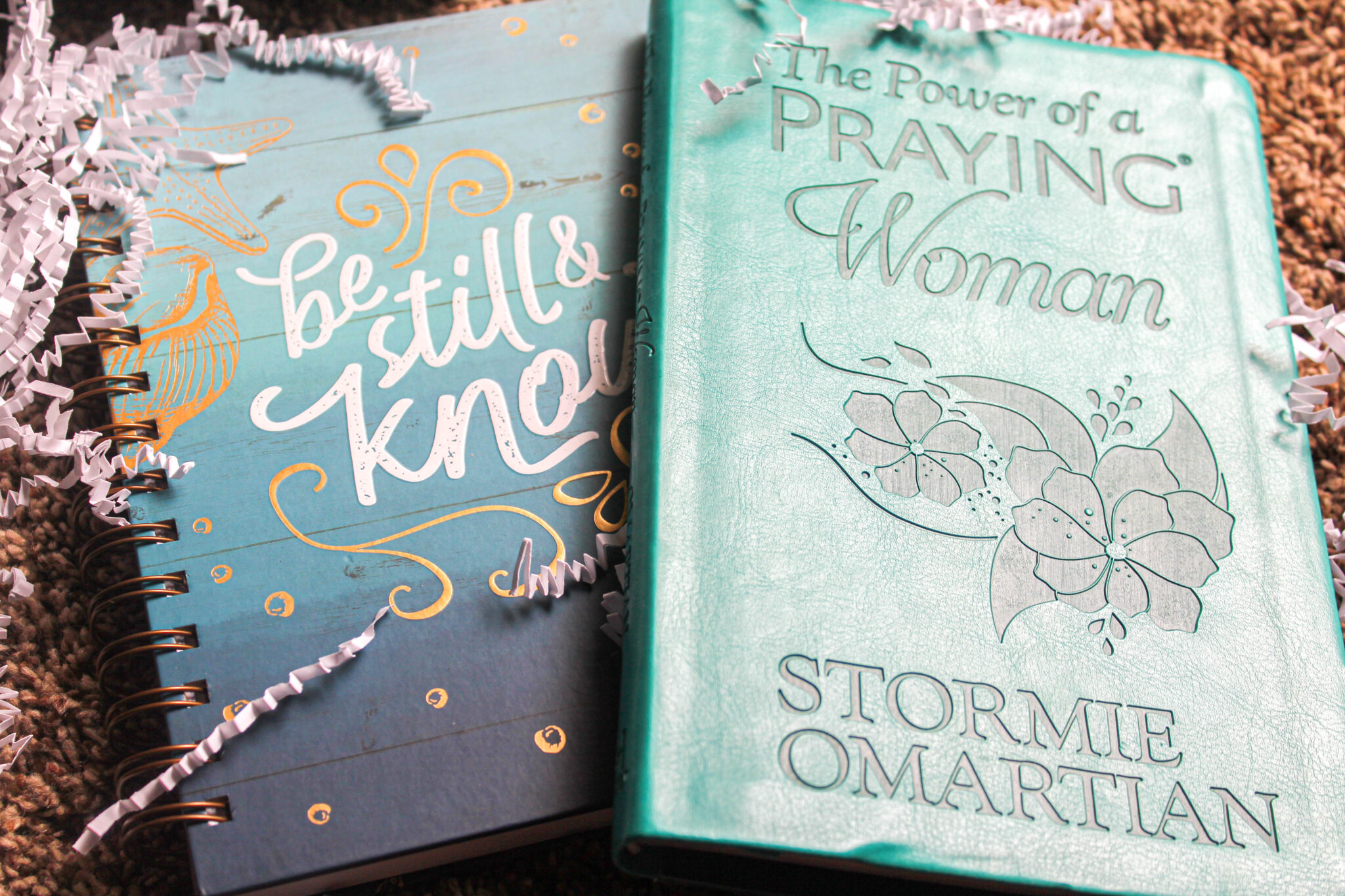 Lastly, this box included an adorable journal and one of my favorite books. The journal is sturdy and has HUGE lines, which are perfect for journaling all of your prayers. I love recording my prayers and seeing how God has moved in my life!
The Power of a Praying Woman by Stormie Omartian is a Christian classic. It covers a different topic in each chapter and gives practical solutions for implementing each topic. I really love this book. I highly recommend it to anyone who wants to deepen their walk with God. This version was leather-bound and I thought that made it really special.
Butterfly Box is packaged adorably, as you can see. It's the perfect gift for a family member or yourself! If you want to purchase Butterfly Box for yourself, click here. You can get 10% off by entering code: "WELCOME10"
Want a chance to win a 6-month Butterfly Box subscription? Head here!