This post might include affiliate links for products that I know and LOVE!
After I wrote my ALDI THM Menu Plan, I got requests for more! It looks like you love frugal, easy menu plans as much as I do! 🙂
If you have an ALDI in your area, you're going to appreciate this no special ingredient menu plan, featuring ingredients you can find at your local ALDI store. No ALDI in your area? No problem. Chances are, you'll be able to find the same ingredients at another grocery store like Walmart. Every recipe in this meal plan is found online, which makes this a great plan for those of you who are waiting for your THM books! Each recipe comes from either myself or a veteran THM blogger that I know (and love!) and is guaranteed to be on plan. I also created a shopping list with ALL of the ingredients you need to get.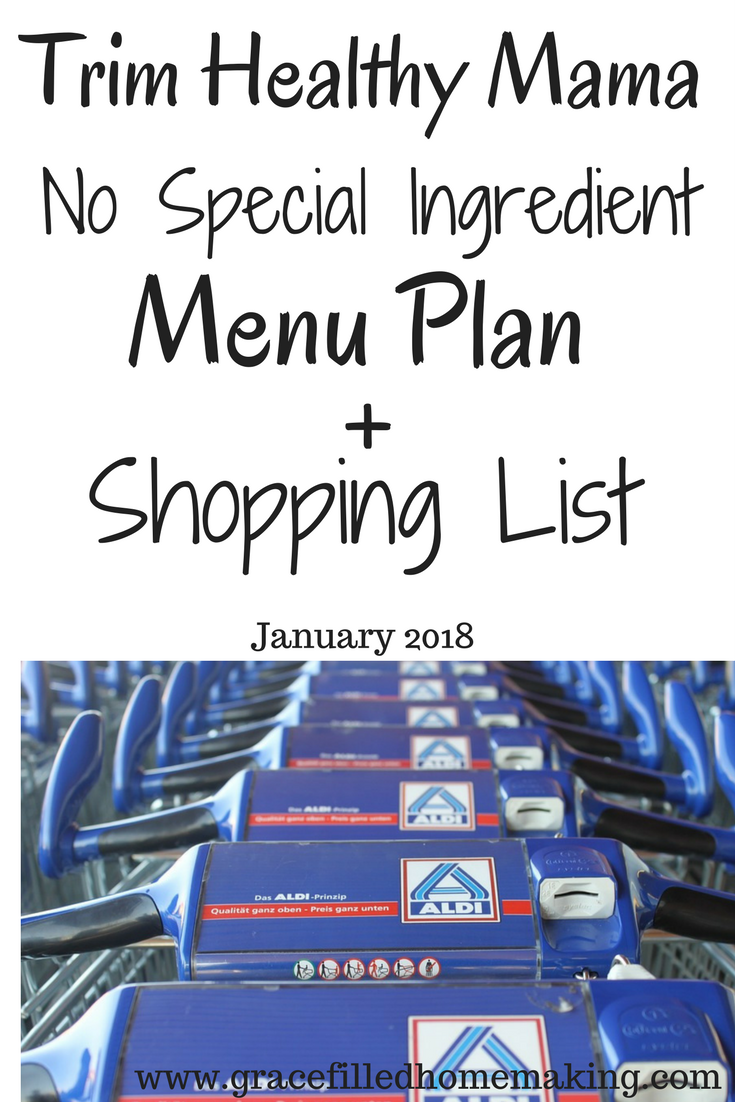 Don't be intimidated by the size of the shopping list. Chances are, you have many ingredients like salt, pepper, spices, etc in your cupboards already. I just wanted to be thorough and absolutely make sure you have everything you need for the week! ? I'd say this meal plan would serve 6-8 people. Look over the recipes, take a peek at the shopping list and adjust the ingredients as needed. My list is just an estimate and you know your family better than anyone! Coming from a large family and having two growing boys of my own, I know that each family's needs differ greatly! I do not have a price estimate for this menu plan as grocery costs vary so much in each area.
Curious about what you'll be eating this week? Check it out!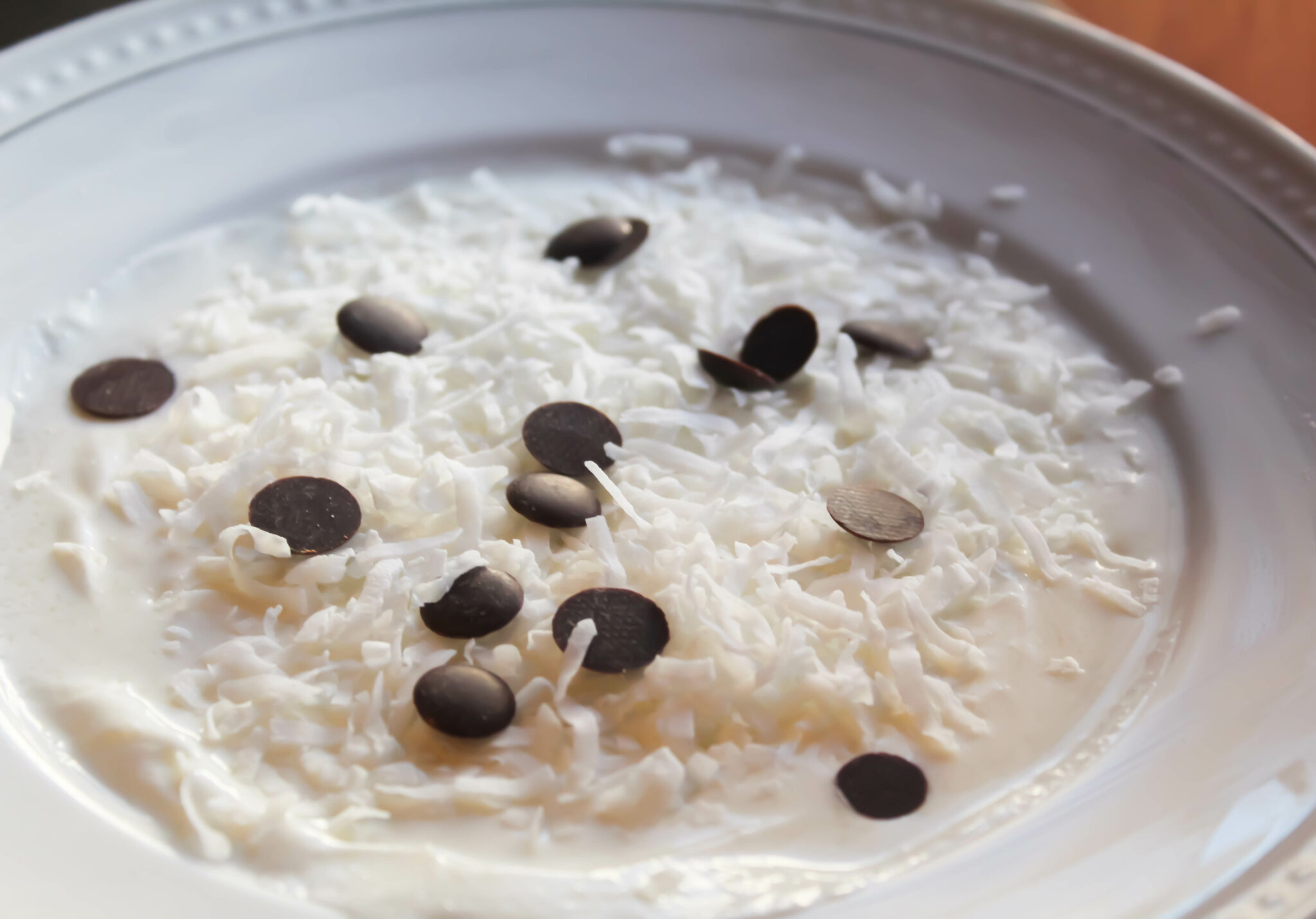 Monday:
Breakfast: Hot Chocolate Cereal (E) (Omit Baking Blend)
Lunch: Ultimate "E" Sandwich with Copycat Swiss Chalet Sauce (E)
Dinner: Ranch Yogurt Marinade Chicken with roasted broccoli (S)
Snack: Apple and 1 t. Peanut butter (E)
Tuesday:
Breakfast: Bacon and Egg Cottage Casserole (S)
Lunch: Lasagna in a Bowl (S)
Dinner: Pizza Omelets (S)
Snack: Strawberries and homemade whipped cream (S)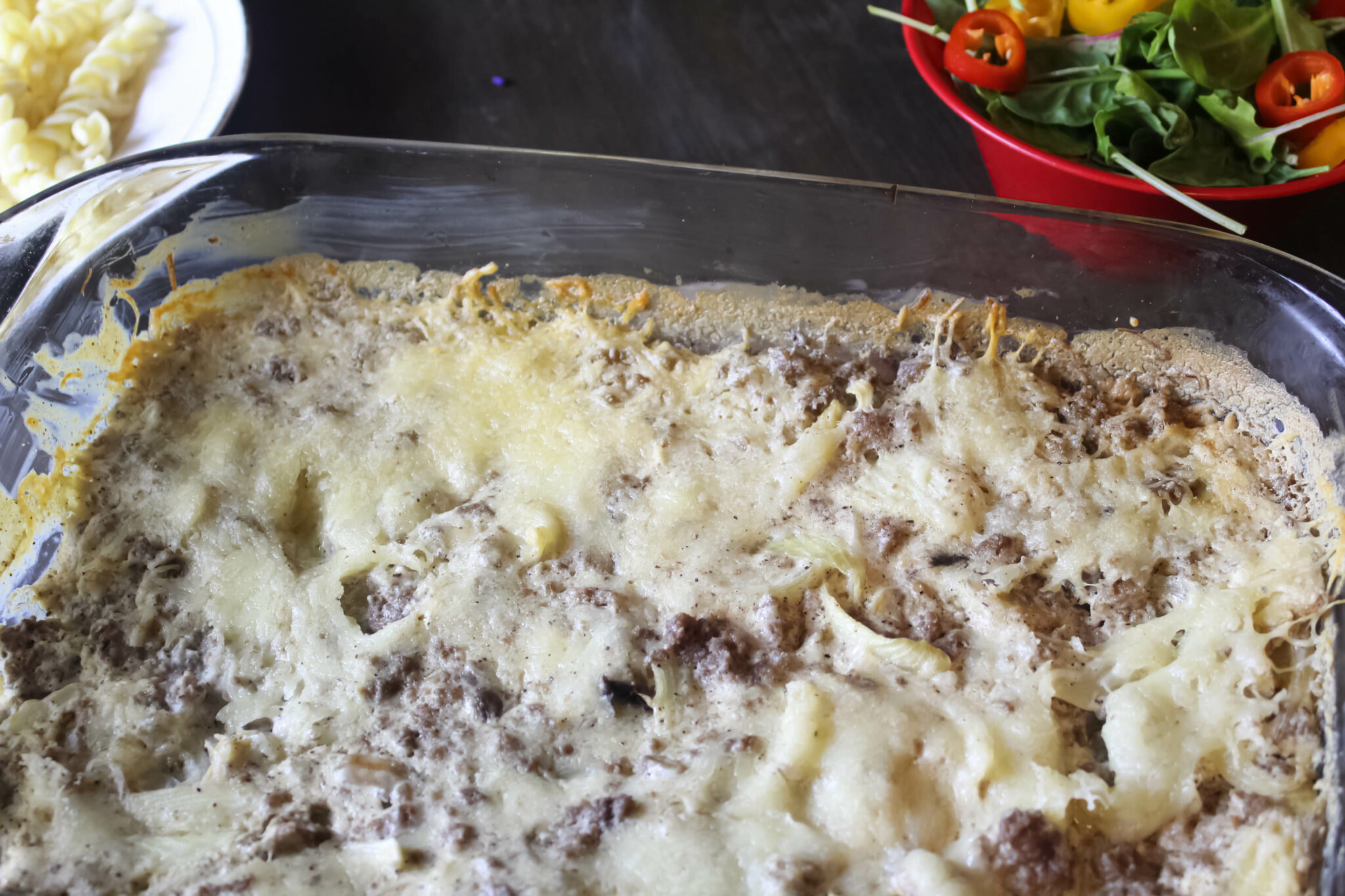 Wednesday:
Breakfast: Scrambled Egg Whites w/ cheese wedge, (Laughing Cow or Happy Farms for ALDI shoppers!) sprouted toast. (E)
Lunch: Salad (Lean lunch meat, apple, quinoa or rice, non-starchy veggies, vinegar-type dressing) (E)
Dinner: Sausage and Peppers Dinner (S)
Snack: 1% Cottage Cheese and strawberries (FP)
Thursday:
Breakfast: Sausage and Eggs (S)
Lunch: Cold Plate (Non-starchy veggies, ranch, lunch meat, assorted cheese, nuts, etc) (S)
Dinner: Cheesy Beef Stroganoff Casserole, side salad (S)
Snack: 85% Chocolate and 1 100-Calorie package of nuts (S)
Friday:
Breakfast: Smoothie (Greek yogurt, berries, sweetener, optional spinach) (FP)
Lunch: Sweet potatoes with tuna, wedge cheese, seasonings of choice (E)
Dinner: Taco Salad (Taco meat, cheese, salsa, sour cream over lettuce) (S) (Note: I add 1 can of fat-free refried beans to my taco meat to stretch it. It doesn't take you over your carb limit for an S!)
Snack: Almond Bliss Yogurt (S)
Saturday:
Breakfast: Blueberry Baked Oatmeal (E)
Lunch: BLT Wraps (S)
Dinner: Loaded Baked Potato Soup (S)
Snack: Crudites and ranch (S) (Peppers, cucumbers, etc)
Sunday:
Breakfast: Sprouted Toast with Peanut Butter (Crossover)
Lunch: Lunch meat wraps (Lunch meat, cheese, mayo, mustard, non-starchies of choice) (S)
Dinner: Spaghetti over zucchini noodles (S)
Snack: Apples and String Cheese (E)
Dessert:
I'm drooling just looking at this menu plan!
Want more menu plans? Check out my (ever growing!) list here.
[amazon_link asins='1101902639,1101902663,0988775115,0804189986′ template='ProductGrid' store='thefabwif0e-20′ marketplace='US' link_id='5943c677-0526-11e8-8e97-0fc270d5f803′]
You Might Also Be Interested In…
How I got my family on board with THM