This post might include affiliate links for products that I know and LOVE!
With the school year coming to an end for most of us, it's time to start thinking about Summer plans! Whether you choose to continue school year-round or take these warm months to chill, we can all agree that adventures are a must.
For us, this means swimming lessons, the library's Summer reading program, activities at our nature center, and of course, the county fair. Busy parents know just how hard it can be to plan activities for our littles. Pictured below, is my biggest adventurer. Seriously, this boy would live outside if he could.
He was impressed with the variety of ideas and now has 100 new things added to his bucket list.
Things You Should Know
If you're anything like me, you have a full plate and wear a lot of hats. I've found one thing that really helps me is a pre-made plan. I was so excited to review "100 Days of Adventure" by Greta Eskridge because this book is FULL of genius ideas for fun.
I've followed Greta for a while and adored her book "Adventuring Together" as well as her many speeches for the Wild and Free conferences. Her latest book did not disappoint.
This book is divided seasonally and contains fun activities for all four seasons. Many of the adventures are outdoor-based, but some are perfect for those "gross" weather days.
I have an 8,7, and 3-year-old and found that these ideas work great within that age group. Quite a few of the adventures are customizable, so you can simplify them for younger kids or form an in-depth study for older students.
The great thing about "100 Days of Adventure" is that there are activities that fit every budget, location, and time block. Whether you live in the country like I do, or in a metro area, there's an adventure for you.
How I Plan On Using This Book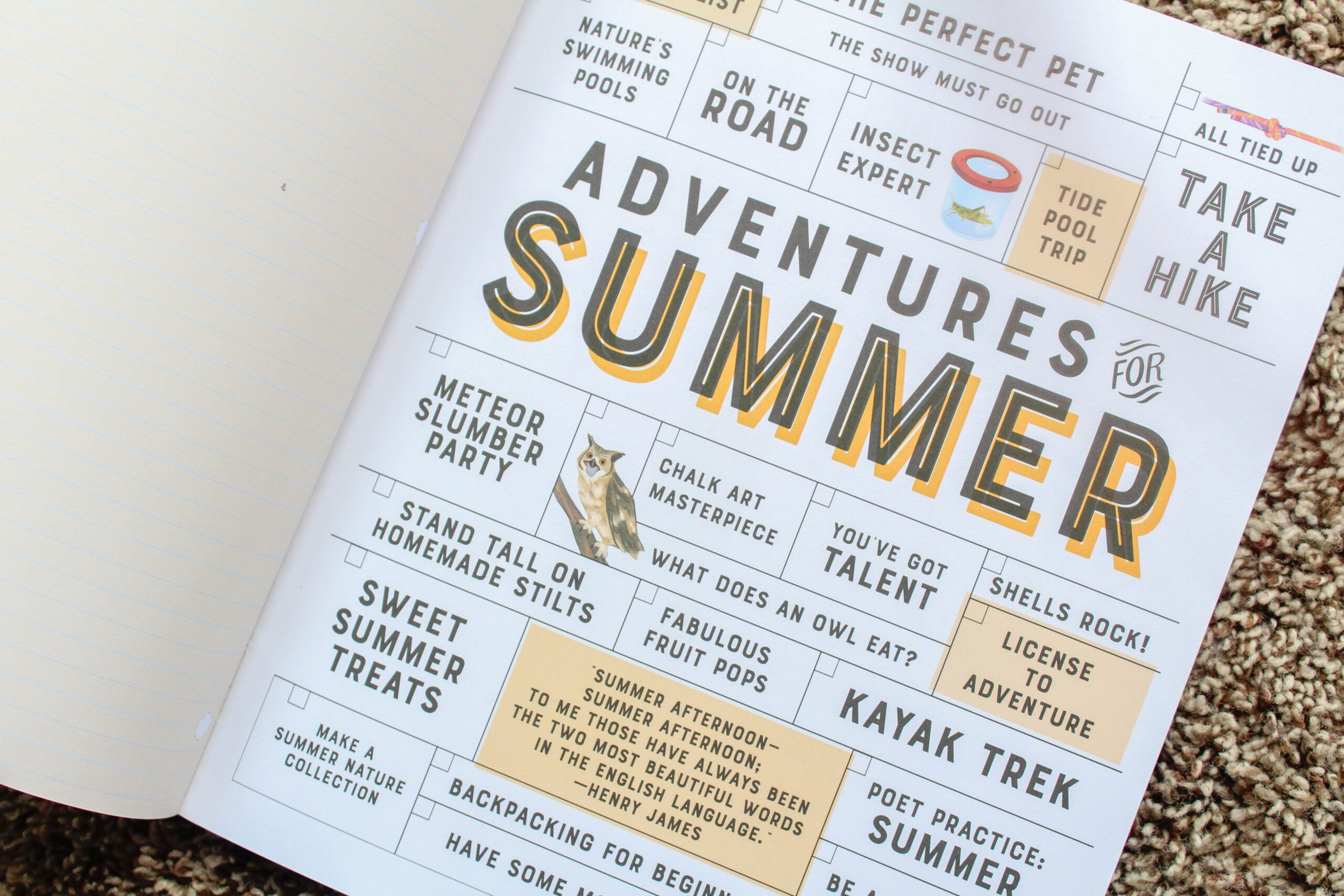 For us, school ends in about 5 weeks and I'm already mapping out our Summer! I plan on consulting this book seasonally and deciding on 1-3 activities. My boys have already perused the pages and are so excited! Here are a few adventures that caught our eye.
Sweet Summer Treats (Activity 3)
Chalk Art Masterpiece (Activity 21)
Take a (Forest) Bath (Activity 26)
Discover National Treasures (Activity 38)
Book Nook (Activity 59)
Walk Through History (Activity 94)
It was hard to pick just a few to share!
Making my kids' childhood magical is a passion of mine. It's a joy to be the magic-maker and sprinkle everything with a bit of "extra" love and care. I highly recommend this book to any parent looking to spice up their mundane, create memories, and get outdoors.
If you'd like to purchase this book, you can do so here.
Happy Adventuring!