This post might include affiliate links for products that I know and LOVE!
As many of you know, this year I've been working on eliminating toxins from my family's life. For this to work, I have to do this in a way that's sustainable and cost-friendly. I'm so excited to share with you my Thieves laundry soap hack today! This hack turns one bottle into one gallon.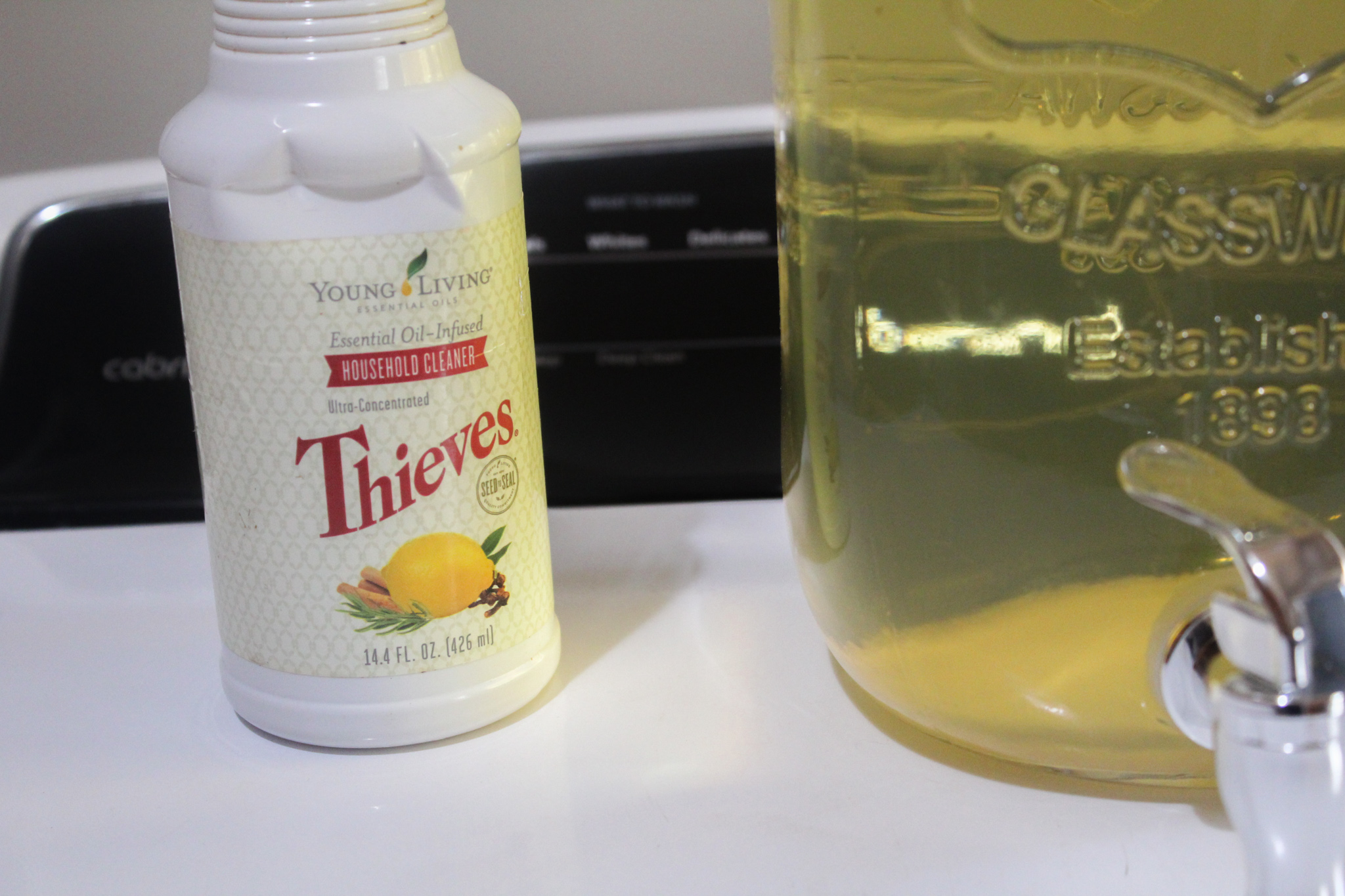 Here's Your Thieves Laundry Soap Hack:
Grab a one-gallon glass container. I prefer one with a spout, I got mine from Amazon. Here's the link. Pour your ENTIRE bottle of Thieves laundry soap into the glass container.
Add 2 caps of Thieves Household Cleaner.
Add 30 drops of your choice of essential oil. I used Citrus Fresh. Gently stir.
Take your original laundry soap container and fill it up with water. This gets every bit of laundry soap out of the container. No waste here!
Slowly pour the water into your glass jar until full to the top. This may take a couple of times! Gently stir again. You're done!
Get Thieves at a 24% Discount!
If you join my Naturally Grace-Filled Homemakers Young Living team, you can get Thieves at a 24% discount! No obligation to sell anything (unless you want passive income for your fam!), store credit on ALL purchases, oil education, free gifts, and more. Email me at [email protected], visit this link or comment below and I'll send you more info!
Want More Oily DIYS?
Pin This Post For Later Here!