This post might include affiliate links for products that I know and LOVE!
I'm back with another Starbucks dupe, this time I'm taking on the creamy, delicious Pink Drink. This sugar free Pink Drink is a Trim Healthy Mama FUEL PULL.
The base of this drink is Tazo Passion tea. It's a pretty pink tea that tastes of citrus and hibiscus. I think it's SO refreshing. I also use it in my Passiontea Lemonade dupe. I find it at Walmart.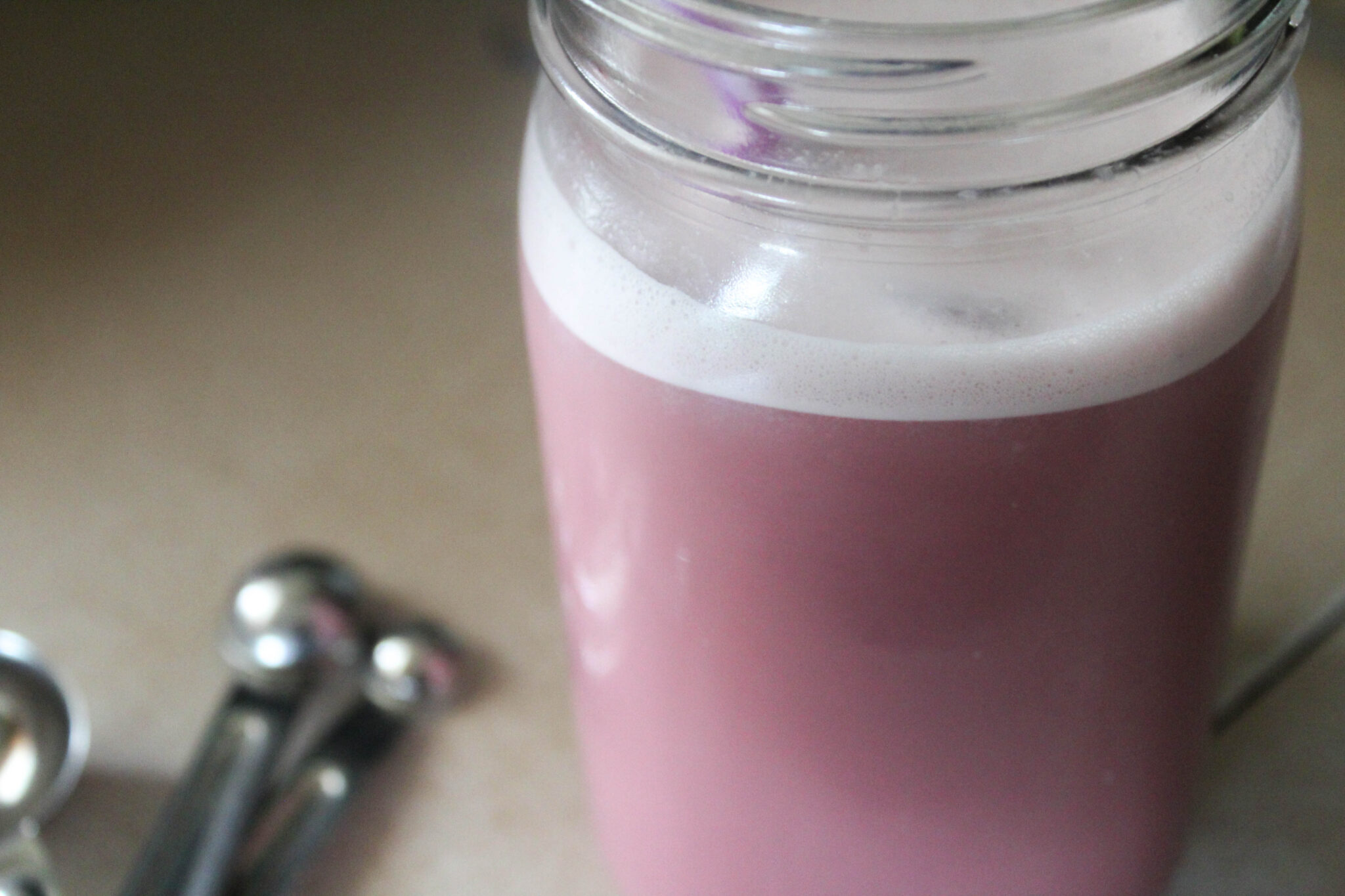 Instead of using cream, I use MCT oil and a bit of Sunflower Lecithin. This creates a creamy drink with minimal separation. I tested this recipe using the cream before I did a lighter version, and I must say, I much prefer the MCT version!
MCT Oil boosts your metabolism which makes it a great addition to any slimming drink. It also boosts energy and lifts that foggy brain feeling. Moms, doesn't that sound promising? 🙂 Sunflower Lecithin helps support your brain/nervous system and hibiscus tea is full of antioxidants and immune-boosting properties. We all could use a little immunity-boosting, right?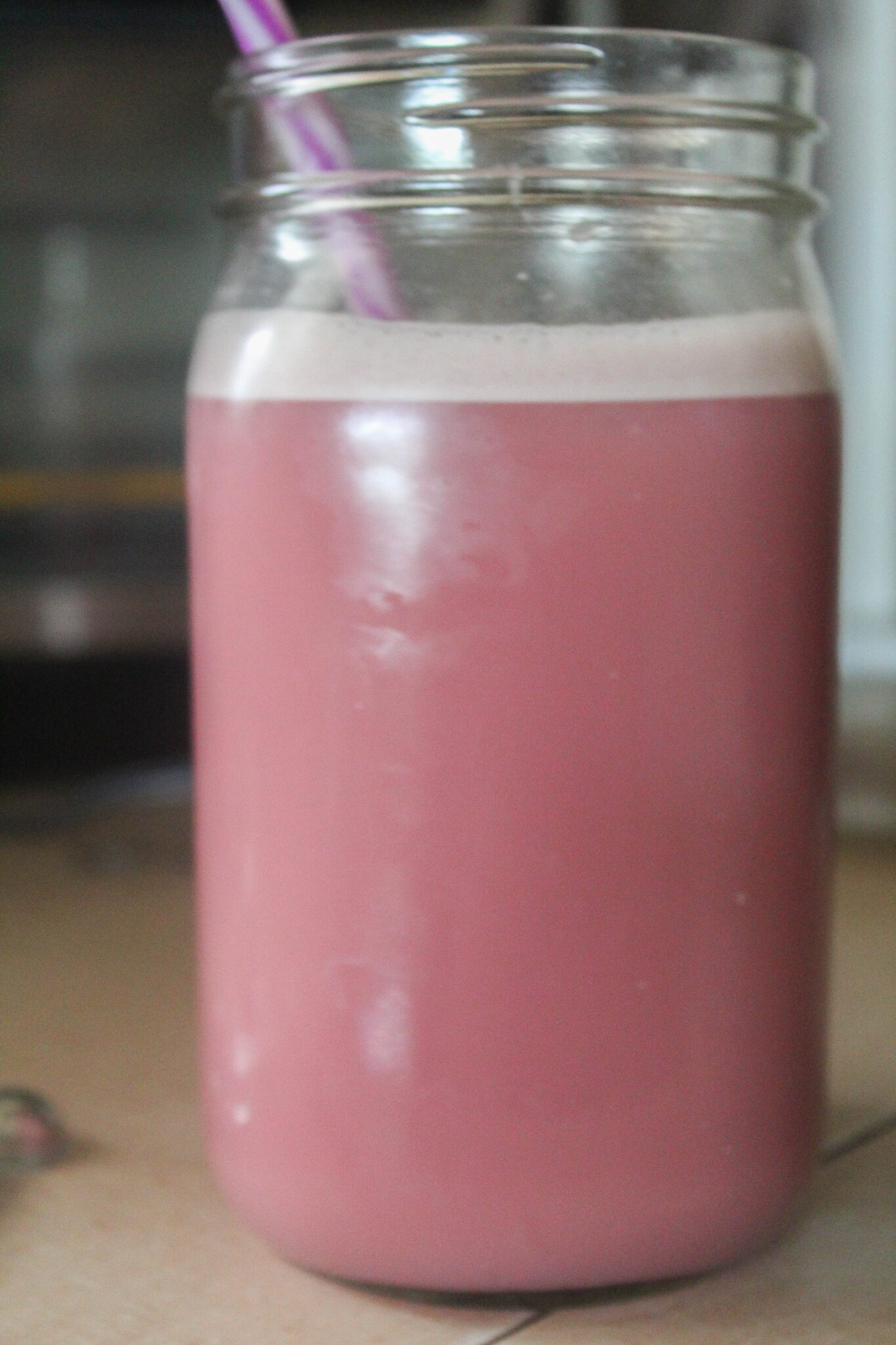 My favorite way to drink this drink is as an afternoon pick-me-up. I'll brew a cup of tea and let it chill in the fridge for a few hours. By afternoon, it's ready to be blended! You all know that I'm obsessed with the color pink, so just seeing that pretty drink is enough to boost my spirits!
Want More Coffee Shop Drinks?
Pumpkin Spice White Hot Chocolate
Pin My Sugar Free Pink Drink Here!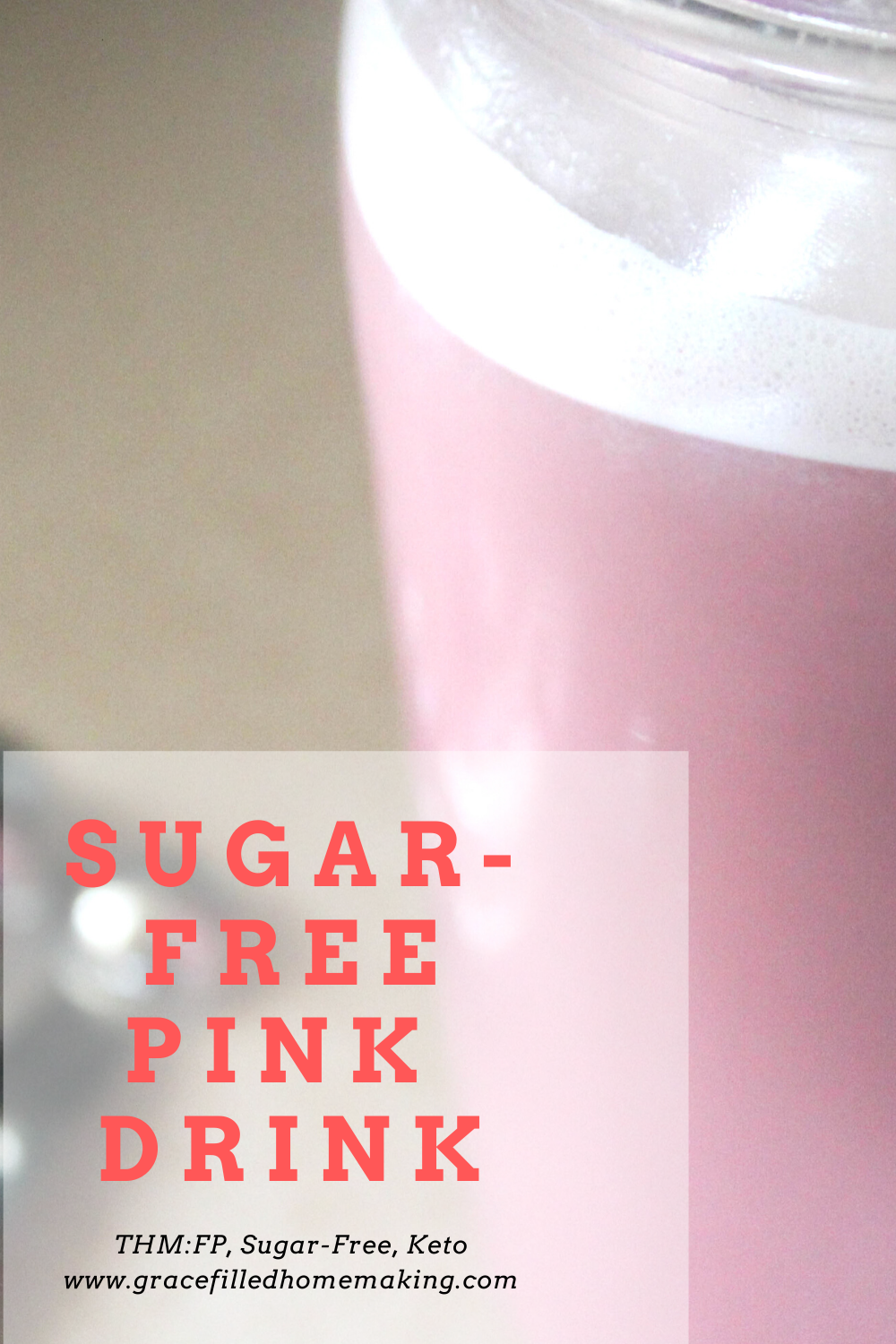 Ingredients
2 Tazo Passion Tea Bags
1 t. MCT Oil
1/8 t. Lecithin
1/8 t. Vanilla
1/4  C. Unsweetened Almond Milk
3-4 T. Gentle Sweet
Ice
Instructions
Brew tea bags in a mason jar and let steep until cool. Remove tea bags. Place the tea in a blender with all other ingredients and blend until smooth. Pour over ice and enjoy.