This post might include affiliate links for products that I know and LOVE!
One of my goals for this year is to increase my Biblical literacy. I want to move beyond just learning other people's thoughts on the Bible and deepening my own understanding.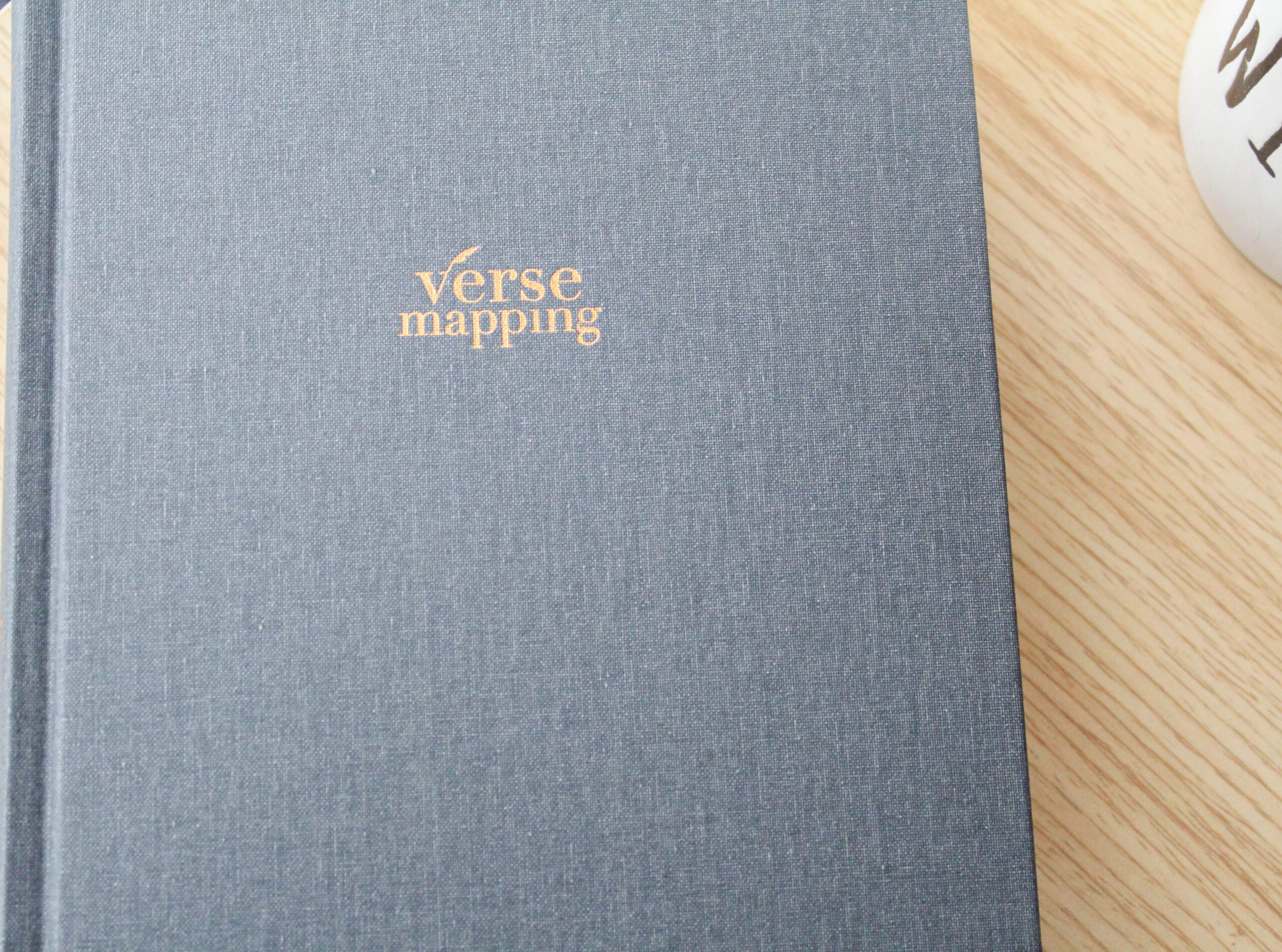 The best way to do this is to simply dig into God's Word, but it can be hard to know where to begin. There are so many cross-references and definitions, not to mention the ever-elusive task of trying to figure out what each verse TRULY means.
I'm grateful that there are people that God gave a mission to help others learn about the Bible. Kristy Cambron, the creator of the "Verse Mapping" study method and Bible is one of those awesome people. Verse Mapping helps you go beyond just surface-level reading and dig into the Bible through guided research.
When you decide to map a verse, you're completing 5 steps: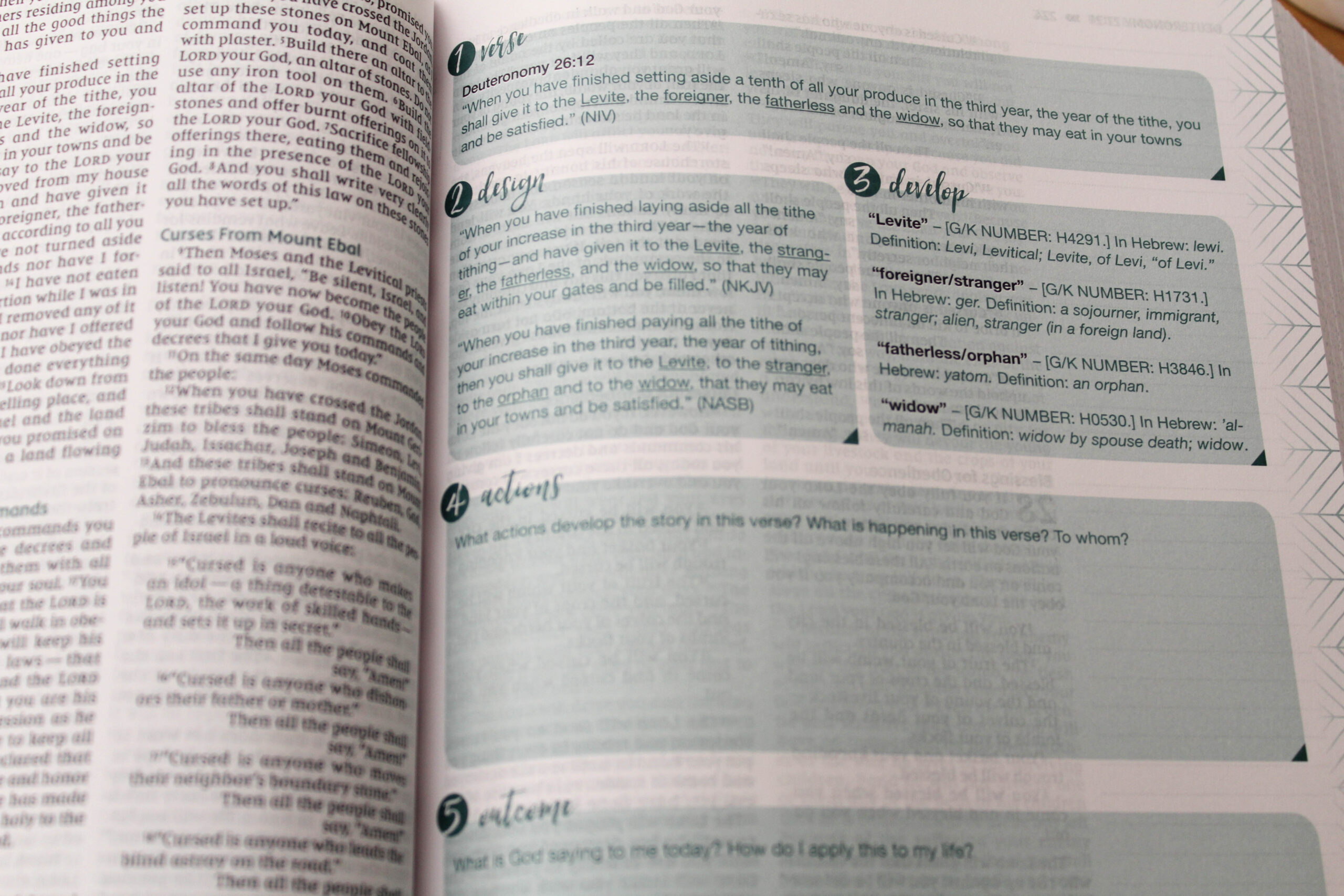 Choosing a verse and writing it out. I use this copywork method in my homeschool and it helps your mind retain information. Sometimes writing a verse down can help you see it in a new way.
Compare. Write the verse down as it appears in a few other translations and figure out what key-words are the same. Other translations can often bring a new perspective to the verse, or help you understand it more clearly.
Research. This involves looking up the Hebrew and Greek meaning for those words and writing it down. This is my favorite part! When you learn what the author actually meant, it's like you've unlocked a secret code.
Consider. In this step, you're putting yourself in the shoes of those who lived in this time. What would they have thought? What did they see? What world events impacted how they read this verse? What was their culture like? This step also requires getting an idea of the context surrounding each verse. If I could give you one word of advice it would be this: Context. Matters. It's easy to pick a verse out and make it mean what we want it to mean. But the surrounding text gives us a bigger picture of what the author intended.
Apply. The last step is simple. How does this verse change how I live? How can I apply this verse to my own life? This is where the action happens. This is where you'll start to see your life change.
The Verse Mapping Bible gives you guided sheets to do this method right in your Bible. Some of the sheets are filled out more than others, so you can baby-step your way into this process. The Verse Mapping Bible is in the NIV translation, which is easy to understand and one of my favorites for studying.
I found this Bible study method was easy to do and really helped deepen my understanding. The included pages are almost like training wheels to help you until you're ready to study on your own. I liked having boxes to "check off" and I thought that the explanation of how to do this method was very thorough.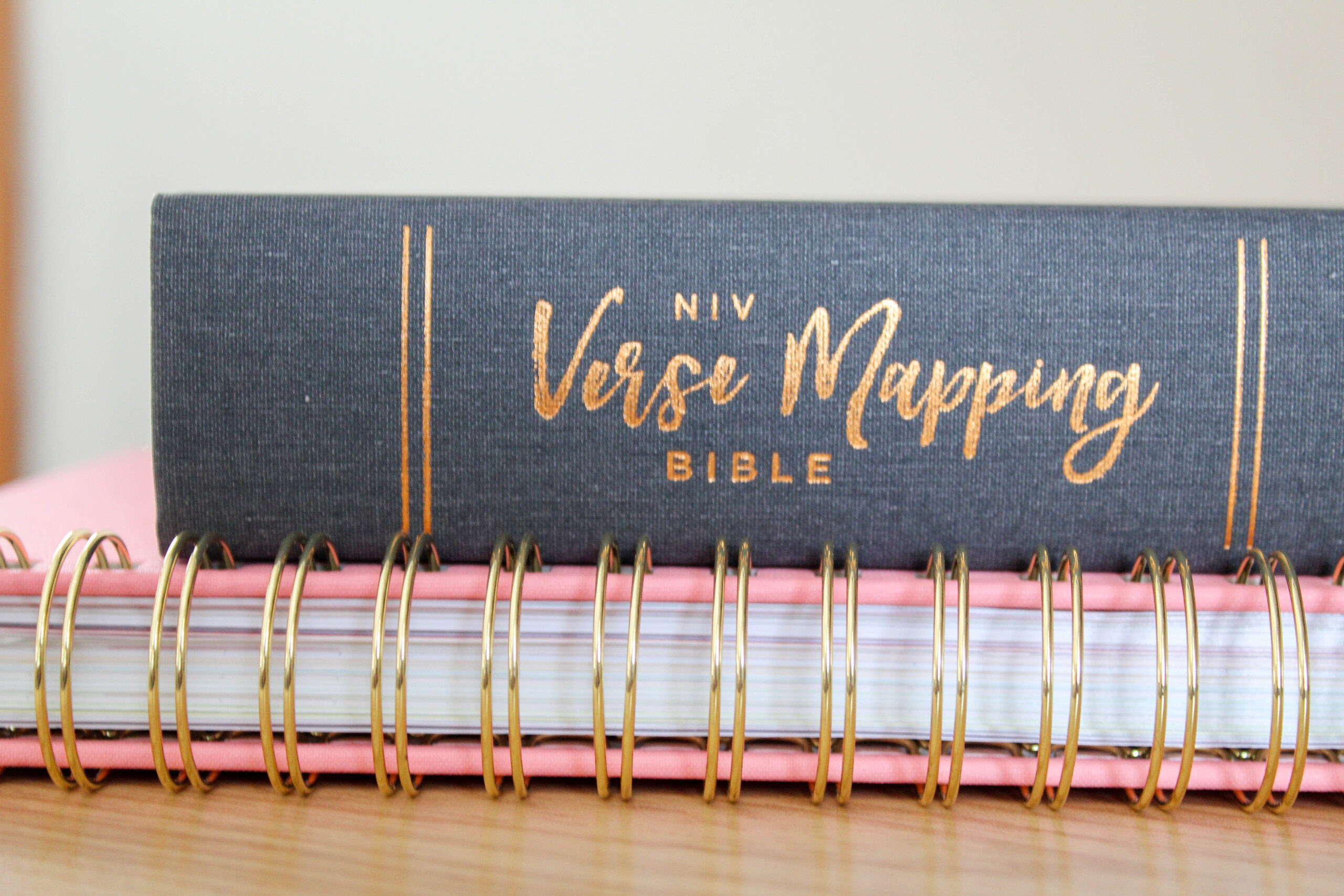 This Bible comes in a variety of styles and would be a great gift for anyone in your life, guy or gal. I appreciate how this Bible is a great teaching tool that really helps readers dig into the Word. I have learned so much since I started using it and I'm excited to continue using this method.
Want to win your own Verse Mapping Bible? Click here!
You can purchase the Verse Mapping Bible at this website. Hint: This website contains studies, videos, and more from Kristy!