This post might include affiliate links for products that I know and LOVE!
Since it's almost December, my mind is in Christmas mode. The holidays are SO much more fun now that I have two little guys. It's so life-giving to be able to sprinkle a bit of magic in their month. I wanted to share what we're doing to celebrate Christmas this year. This list has one fun toddler-friendly activity for each day in December.
This year, I wanted to choose a fun Advent devotional to do each morning. I chose Ann Voskamp's "Wonder of the Greatest Gift: An Interactive Family Celebration of Advent". This book has a pop-up Christmas tree and each day you do a devotion and your kids hang an ornament. It's short, to the point, yet still so much fun. Plus, it really helps little ones to learn about Advent. I personally take time to remember Advent each year through the She Reads Truth study because it gives me a picture of how important my Savior's birth really was.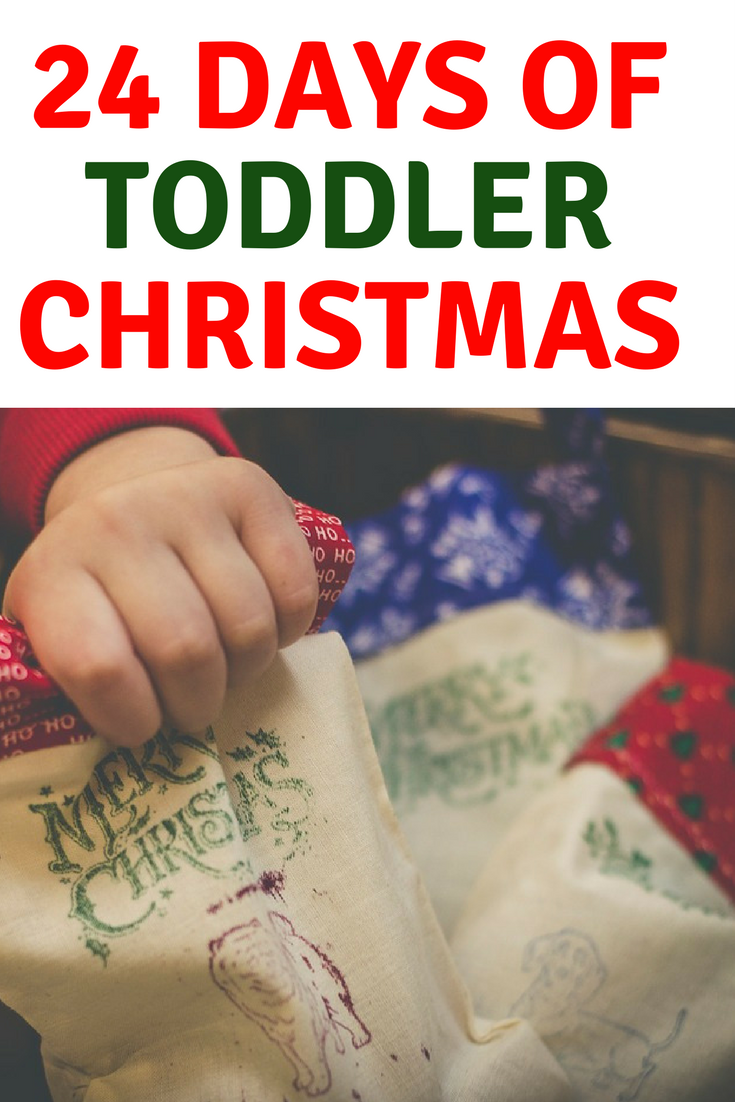 The activities on this list vary. Some are big, some are small. Some are super meaningful, while others are just for fun. Pick and choose and don't be afraid to add your traditions in there! I've added links to most of the ideas so you can see what tutorial I'm following. You'll notice every Saturday is Christmas movie day. This is an easy activity to do with little ones, especially if you find a video they really enjoy. My kids love Veggie-Tales videos!
Watch a Christmas movie and make popcorn/hot cocoa
Christmas bath (I'm keeping it simple and just doing a couple drops of food coloring or grabbing some tablets at Wal-Mart)
Christmas music dance party
Decorate Christmas cookies
Christmas movie
Snowman Breakfast (Inspiration found here)
Make and send Christmas cards
Build a fort and read Christmas books
Make a gingerbread house
Make reindeer floats (Zevia root beer, Halo top or Breyer's ice cream, pretzels for ears and a cherry nose)
Christmas movie
Make a birthday cake for Jesus
Family game day
Make Dad a present
Christmas party (We're playing fun games, eating snacks, etc.)
Christmas Eve Service at church, Christmas Eve dinner (to be decided!) and Christmas Eve box
How do you make the holidays special? What would you add to a toddler Christmas list?