This post might include affiliate links for products that I know and LOVE!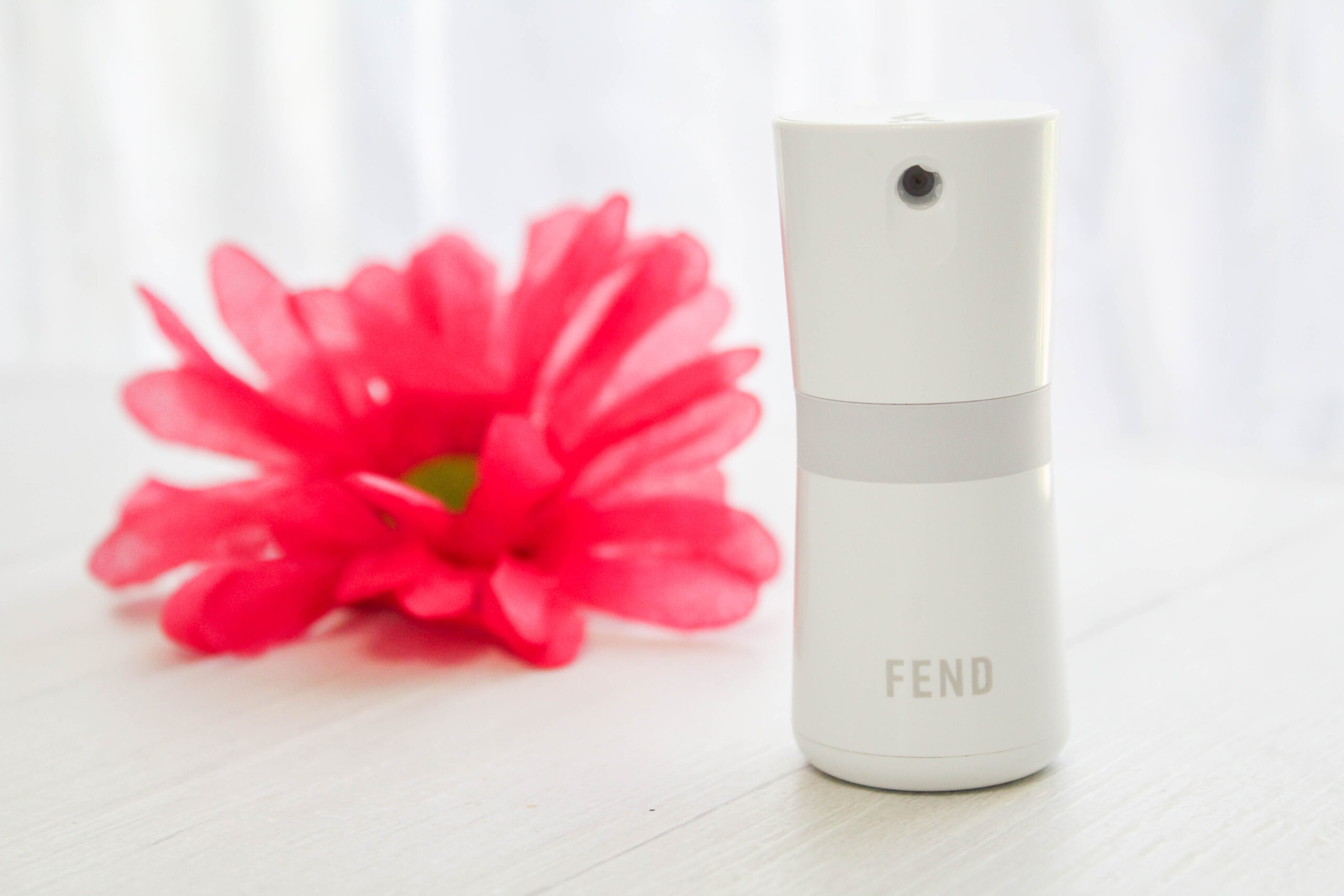 We all know the importance of having clean air to breathe. Sadly, harmful allergens, pathogens, and pollutants are one of our biggest unseen enemies. In this honest FEND review, you'll learn all about this great tool and how you can include it in your wellness routine!
Nature has given us so many gifts that help our bodies be healthy naturally. One of those gifts is natural sea salt and water. I've never been to the ocean, but I've heard from so many people how rejuvenating ocean air is.
Breathing in ocean air hydrates your nasal passages, which gives your sinuses a boost, making it easier for your body to filter out unwanted pollutants. Thanks to FEND, those of us who don't live near the ocean get the opportunity to experience the same benefits.
Why Try FEND?
Our bodies are designed to naturally filter out harmful pathogens in the air, but modern pollutants can break down mucus and, simultaneously, our filtration system. FEND uses a mix of hydrating salts to nourish your nose, keeping your mucus the way it's supposed to be for a longer period of time.
Respiratory droplets break down mucus and carry harmful pollutants throughout your body. Using FEND reduces up to 99% of those droplets, which keeps dirty air in its place.
FEND is a great addition to your wellness routine..whether you live in the middle of nowhere like I do or in the bustle of the city. Everyone can use a way to combat the impact that modern life has on our bodies, and FEND is a great way to cleanse your air naturally. Consider it your on-the-go filtration system!
How to Use FEND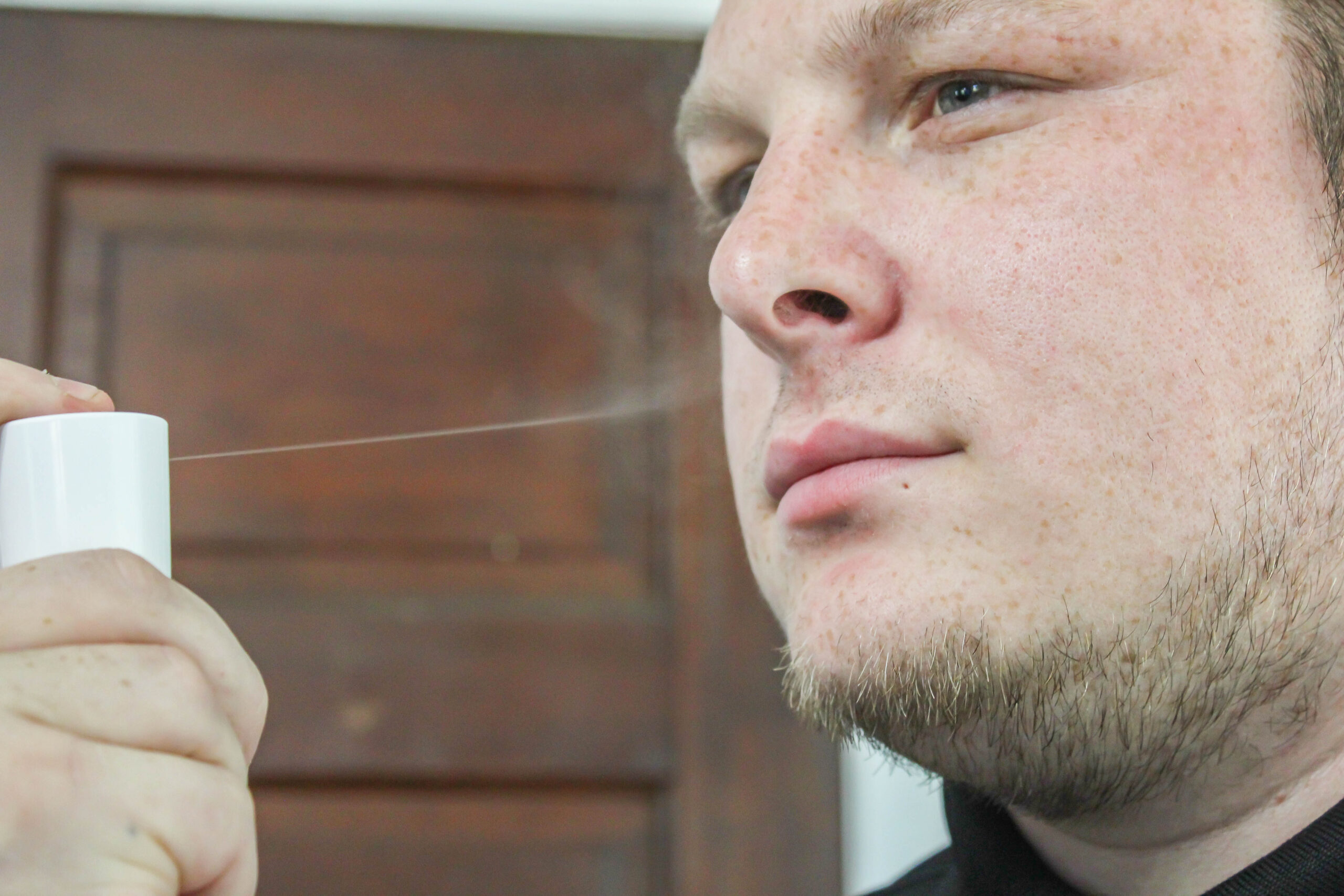 Using FEND is easy; it takes just a few minutes each day. Two deep breaths of FEND can filter the air for up to 6 hours!
To use FEND, simply place 2 fingers on top of the device and place your thumb on the bottom. This creates an even mist that is easy to breathe in. The first time you use FEND, you'll have to pump the bottle a few times, and that is totally normal!
Place the FEND container close to your nostrils, ensuring it's upright. Squeeze the container until you see a fine mist, and breathe deep.
How to Incorporate FEND Into Your Wellness Routine
My husband and I both got an opportunity to try FEND, and we were so impressed with how easy it is to use. It leaves you with a "clean" feeling for hours after, and it feels so good to know you're protecting your airways!
It doesn't have an odd smell, and it's a fast way to improve your air quality. Before work, my husband takes his supplements, and now, takes a couple of deep breaths of FEND's mist. Since he's in an environment with lots of chemical cleaners and works around lots of people, this has given us such peace of mind.
FEND is an affordable solution, made even MORE affordable with my exclusive discount code. Save 15% on all orders of FEND on hellofend.com with promo code MOM15. The offer is valid through 12/31/22 (To keep the savings going, subscribe now to always get 15% off and free shipping for as long as you're subscribed!)
*I received this product for free from Moms Meet (momsmeet.com) to use and post
my honest opinions. This post may contain affiliate links.