This post might include affiliate links for products that I know and LOVE!
Silver is a natural remedy that's been used for ages to help with skincare, immunity, and so much more! Sadly, many of these products that contain silver also include toxins that counteract the positive effects. Thankfully, there are some awesome companies that create clean body care products and supplements.
Ameo Life is one of them! They're a faith-based company that specializes in vegan, gluten-free, GMO-free, and dairy-free products. I'm so excited to share a few of their products with you! I know you'll be just as impressed as I am.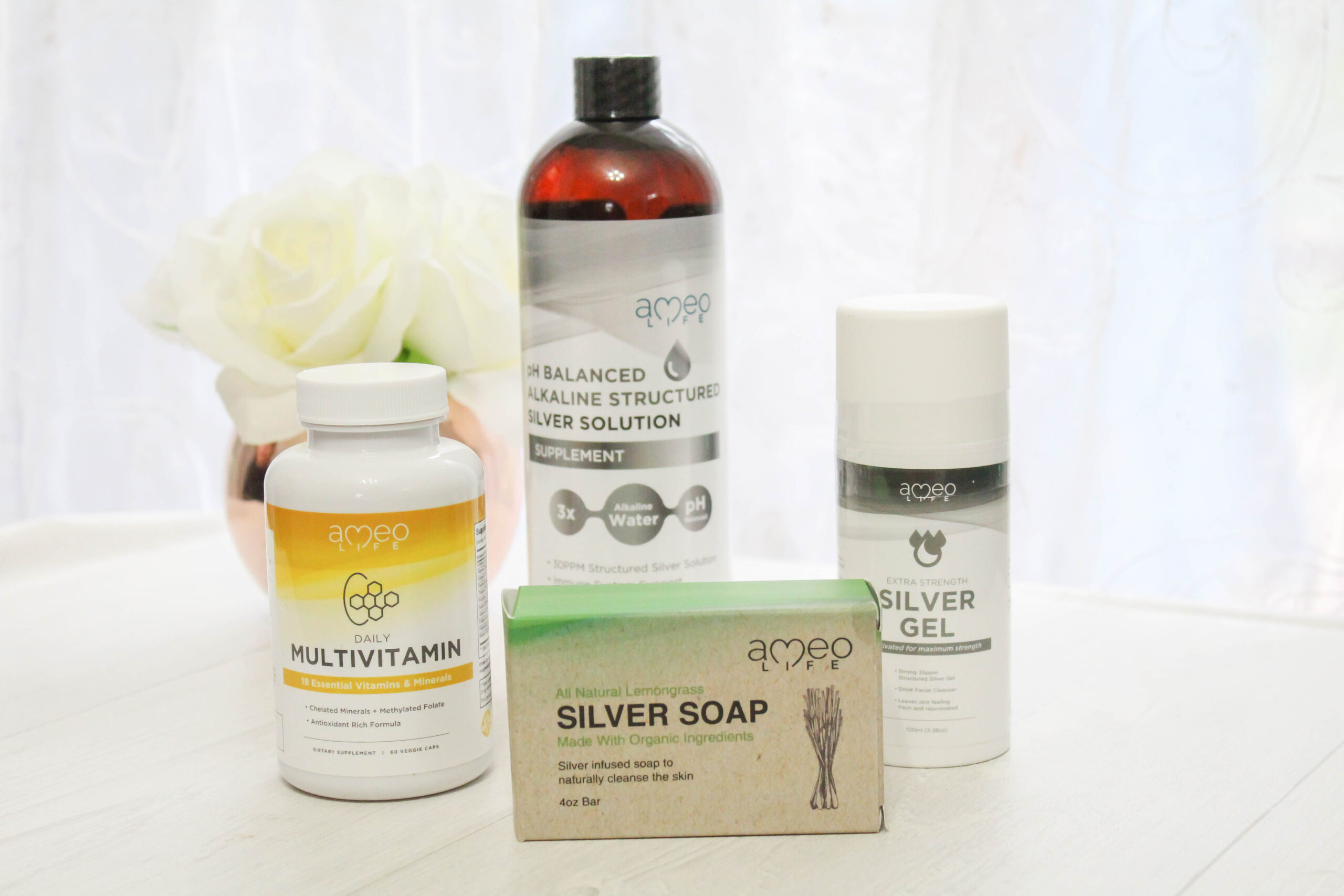 Why Silver?
The point of incorporating silver into your wellness routine is to get your body in an alkaline state. You can also do this by including lots of fresh veggies, nuts, and fruit in your diet, but the standard American diet is often lacking these nutrients.
When your body is in an alkaline state, you have less inflammation and better cardiovascular and bone health. The silver combats bad bacteria, leaving you with improved gut health! The problem with most silver supplements is they can build up in the body, creating an overabundance of silver and causing your skin to have a blue-ish hue.
Ameo Life has created a silver structure that bonds to a specific water molecule and does not build up in the body. Total win for those of us who want the benefits of silver without the concern of mineral build-up!
Ameo Life Wellness Routine
There are so many great Ameo Life products that allow you to include silver in your wellness routine. Here are a few of my faves!
Chelated Multi-Vitamin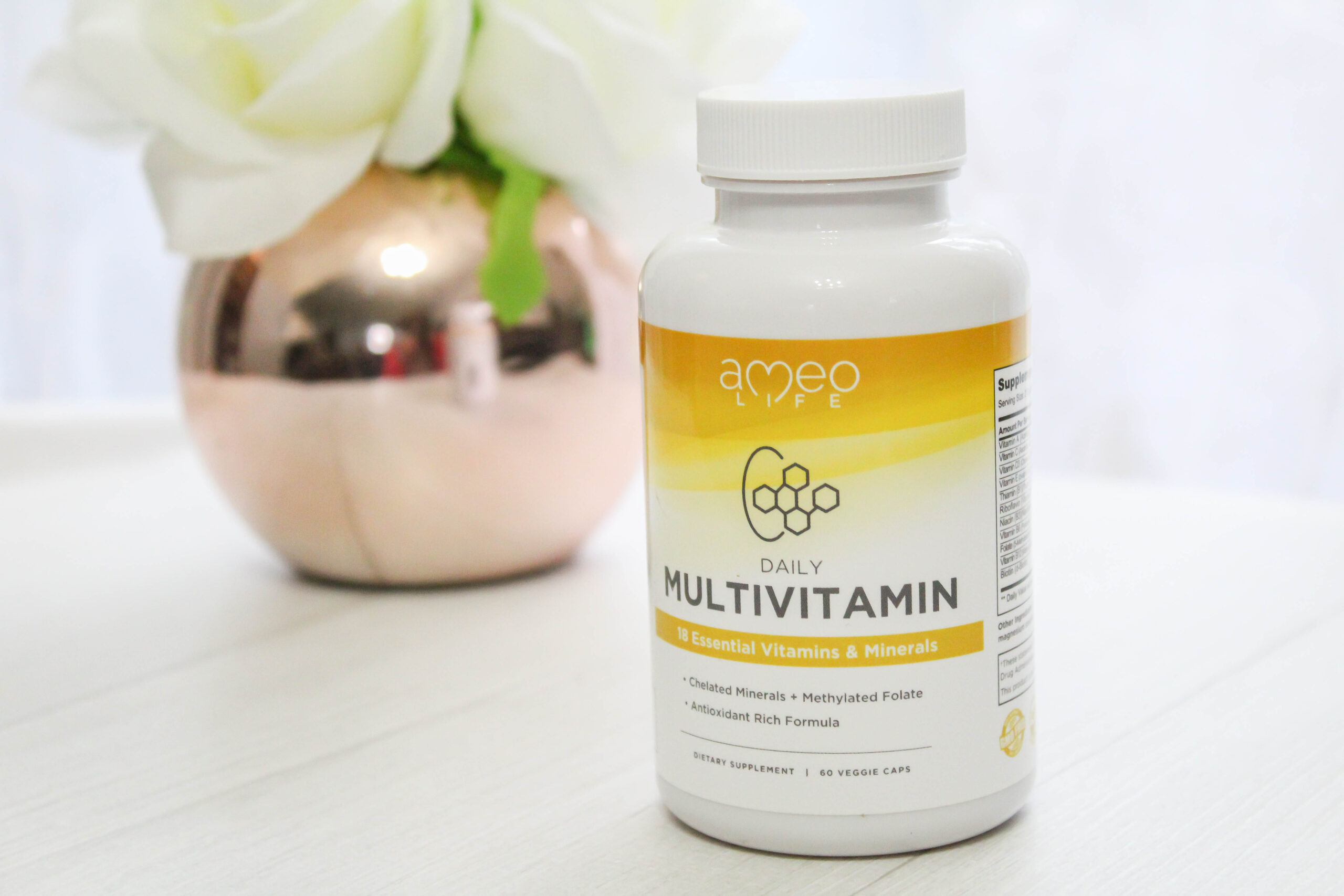 A great multi-vitamin is a must to help fill in any nutritional gaps. I love these chelated multi-vitamins because they're easy to swallow and are full of the best ingredients. These vitamins are suitable for a number of dietary preferences, such as vegan, dairy-free, and gluten-free.
Chelated minerals are more readily absorbed (and used!) by the body, which means you get what you pay for! This multi-vitamin contains vitamin A, C, and E, selenium, riboflavin, B6, folate, zinc, and chromium. This is the perfect combination to support energy levels and give your body a boost of antioxidants.
Silver Soap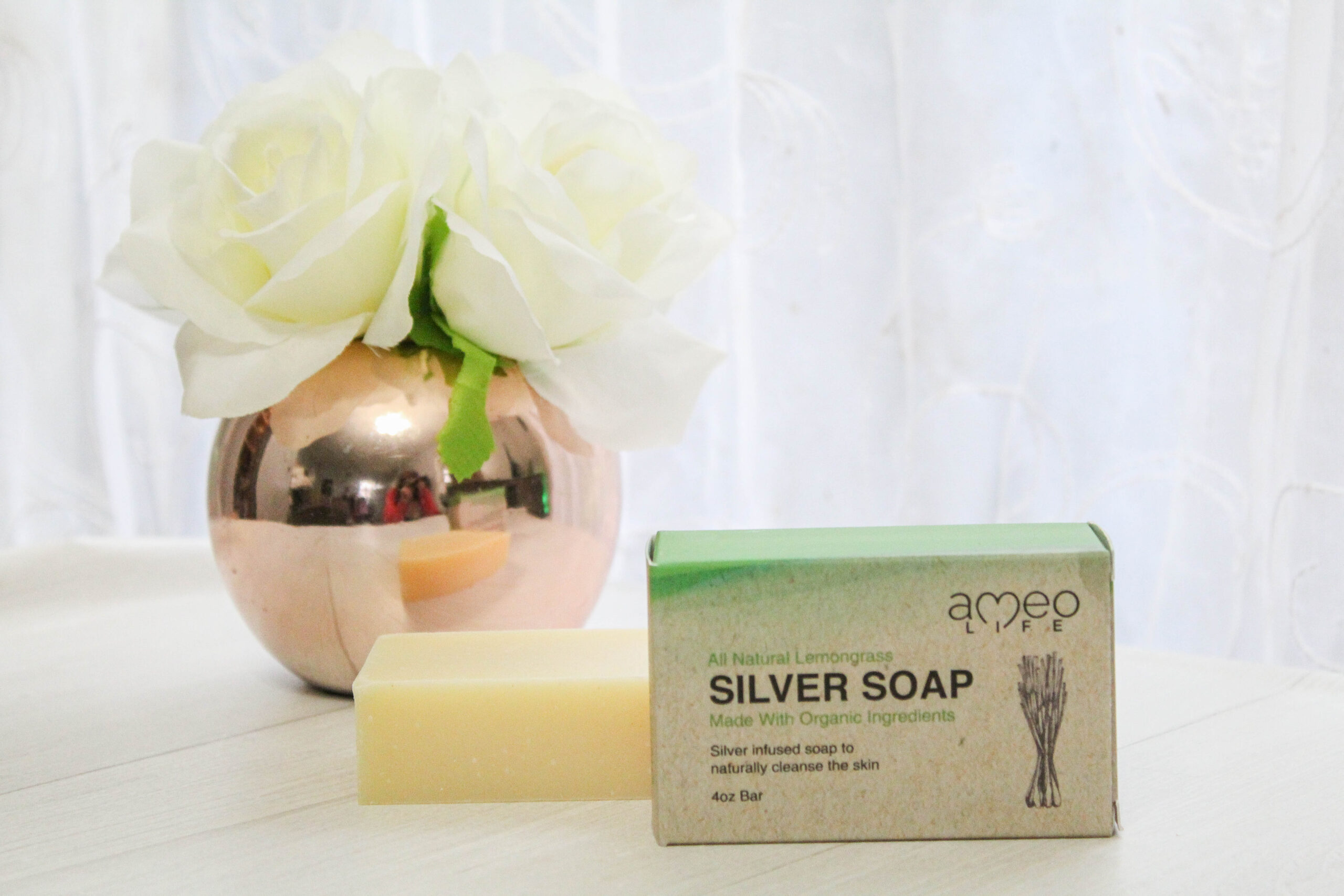 It's so hard to find a soap that doesn't contain SLS and artificial fragrances. Ameo Life's Silver Soap is made with organic ingredients that moisturize the skin and even provide satisfying suds..toxin-free!
Silver hydrosol cleanses the skin and leaves it protected from environmental toxins. This soap smells amazing! I tried the lemongrass scent and was so impressed by the essential oil combination. Patchouli, rosemary, lime, sage, bergamot..heavenly.
This soap is sudsy and feels so luxe. I can't wait to try their charcoal soap!
pH Balanced Alkaline Structure Silver Solution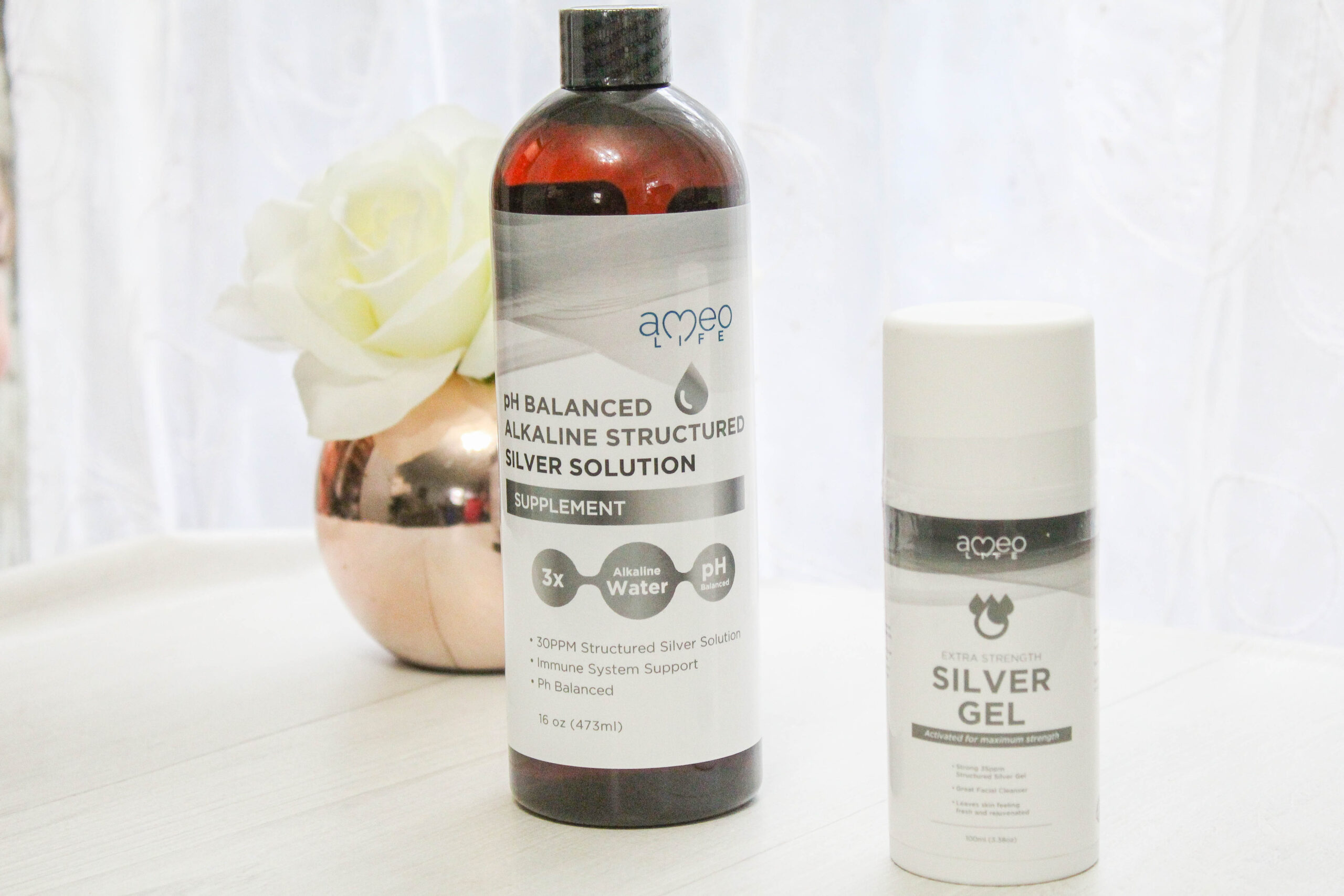 This supplement is probably my favorite out of the bunch. It's easy to take (just 2 teaspoons 2x a day) and is safe for the whole family, ages four and up. It's simply water and silver hydrosol, no fillers. This silver solution is tasteless, making it easy to mix into your drinks.
This supplement targets gut health, eliminating yeast and bad bacteria. So much of our health stems from the gut, and it's important to focus on optimizing this area!
Extra-Strength Silver Gel
This gel left my combination skin feeling balanced and so soft! It's pH balanced to match your skin's natural pH, so it won't leave your skin feeling gross and itchy. You can use this gel as a face wash, but it also works great on your arms, hands, feet, stomach, and legs.
It's suitable for all skin types as it doesn't contain any drying ingredients. You're going to love how fresh it makes your skin feel!
Win Ameo Life Products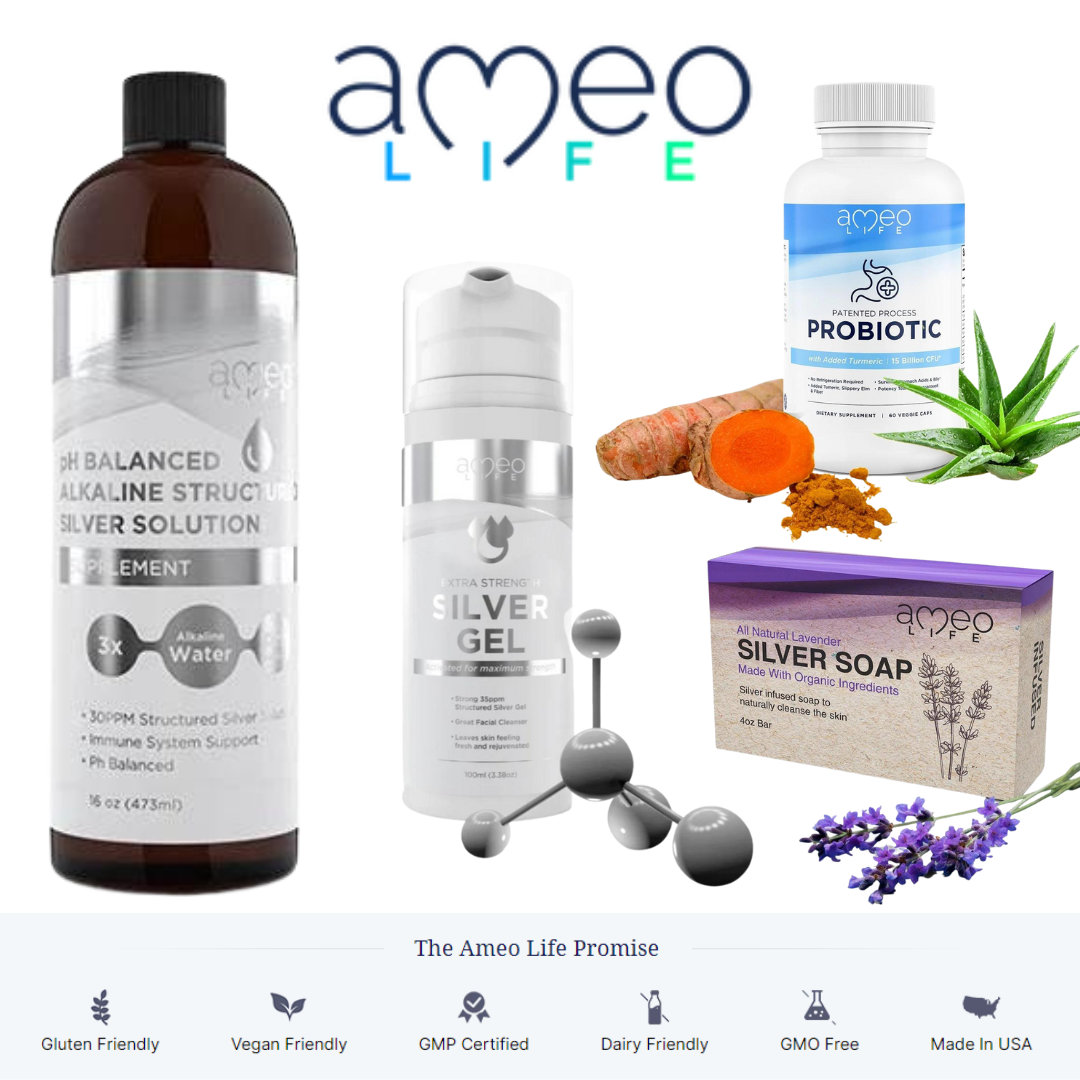 Want to win 4 full-sized Ameo Life products? Enter through this link! Good luck!
Ameo Life also has mouthwash, lozenges, probiotics, and so much more. Check them out here, and be sure to give them some love on their socials.
*I received these products to review. All opinions are my own.