This post might include affiliate links for products that I know and LOVE!
One of my favorite things is to make DIY products using my essential oils. My Frankincense exfoliator uses items that you most likely have in your kitchen cupboard to create an exfoliator that softens and smooths skin.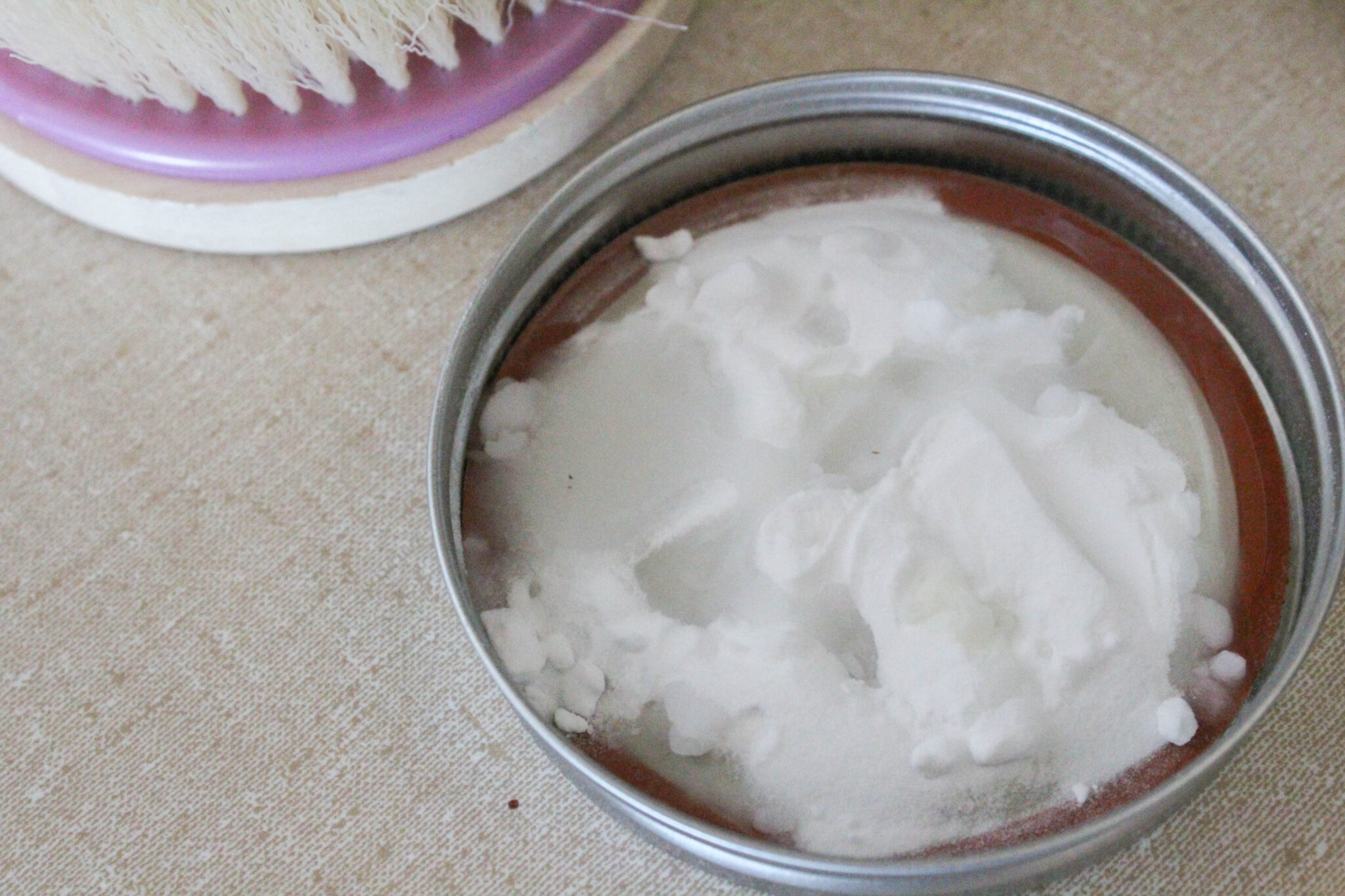 Baking soda is the base of this exfoliator because it has SO many great qualities. It not only sloughs off dead skin, but it also has the ability to slightly shrink your pores, it's also anti-inflammatory, which helps any acne to clear up. It's also extremely cheap and when paired with few other ingredients, makes the best skincare products.
I use fractioned coconut oil in this recipe versus regular coconut oil because it's had a lot of the fatty acids removed, which makes it less likely to clog your skin. I recommend using this brand. It's inexpensive and it lasts a long time, plus it comes with a pump!
Let's talk about Frankincense oil for a minute. This stuff is the BEST skin booster on the planet! It smooths the appearance of healthy skin and promotes a radiant face. It also has an uplifting scent that grounds you, so it does double duty! I would say the aroma of Frankincense is woodsy, yet sweet! If you know the Christmas story, you'll be able to gather that this oil has been around for a LONG time. It was actually one of the gifts they gave Jesus!
If you've purchased a Premium Starter Kit from Young Living, you'll already have this oil (and about 10 others!) on your shelf. If you don't have this oil and would like to purchase it at a 24% discount I'd love to help you get started! Just email me at [email protected] or comment on this post.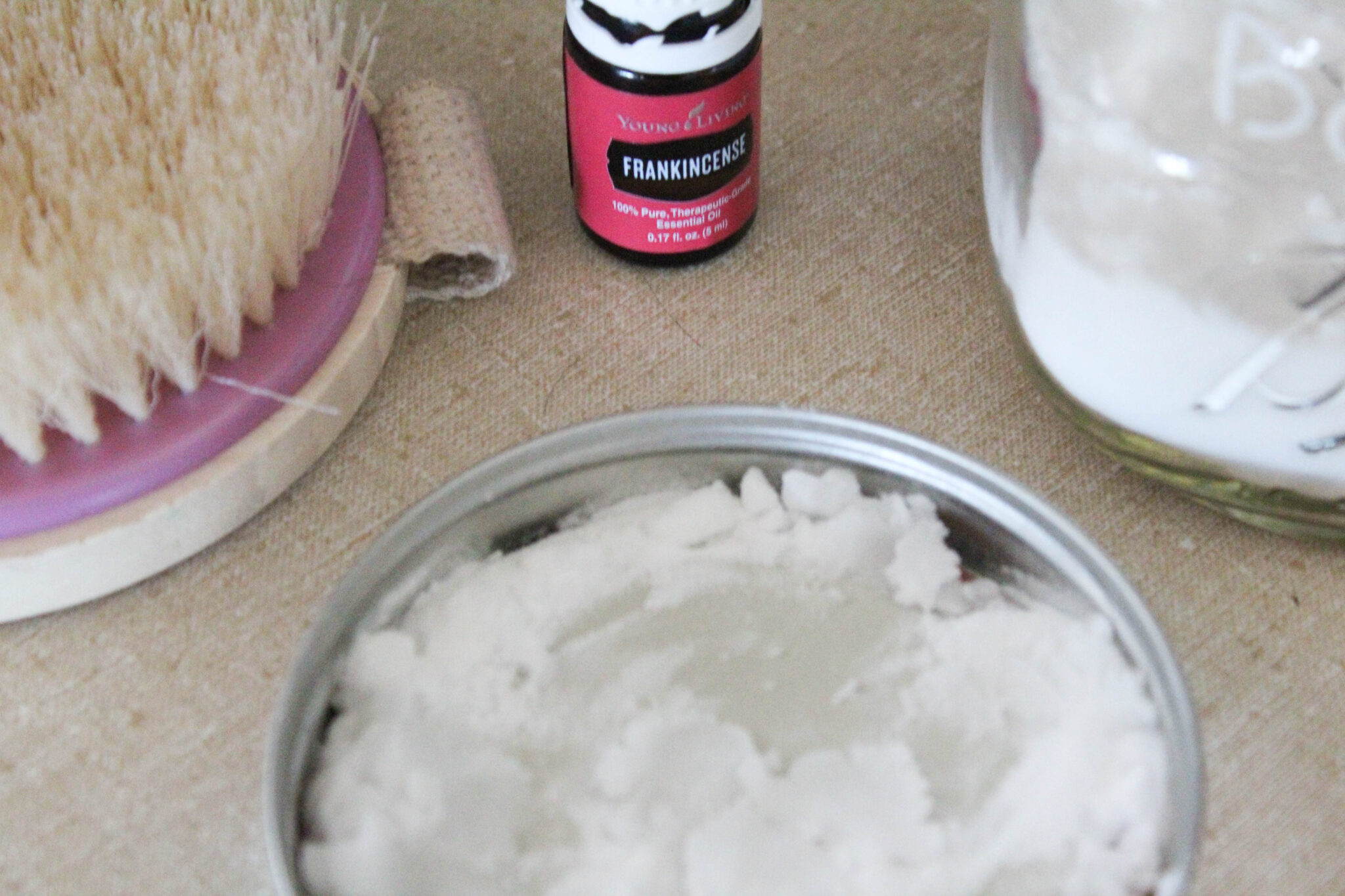 This Frankincense Exfoliator recipe makes enough for one use. I wouldn't recommend trying to mix it and store it ahead of time, because the baking soda tends to dissolve and it can get pretty messy! As with all skincare products, be sure to test it on a small area of skin to be sure you don't have any irritations.
Want More Oily DIY's?
Pin Here!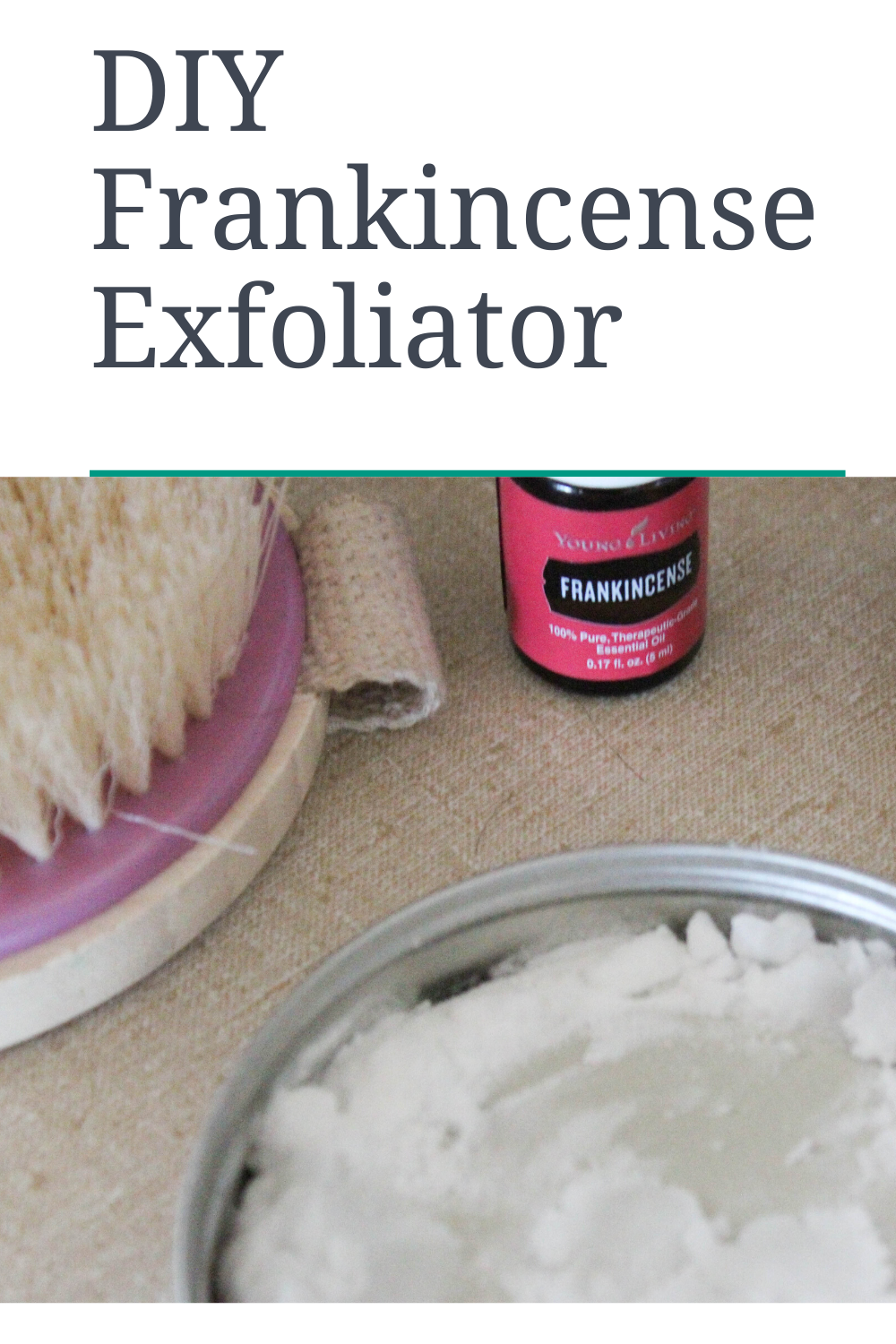 Ingredients
2 T. Baking Soda
2 drops Frankincense Essential Oil
2 t. Fractionated Coconut Oil
Instructions
1. Wet face.
2. Mix all ingredients together and rub over skin in a circular motion.
3. Rinse well.
Recommended Products
As an Amazon Associate and member of other affiliate programs, I earn from qualifying purchases.