This post might include affiliate links for products that I know and LOVE!
One thing that's made a world of difference in my marriage this year is our weekly date. I believe that dating your spouse is a huge factor in having a good marriage because it allows you to see your spouse as simply your spouse. It gives you a chance to cuddle and to laugh. It's easy to get so caught up in our different roles as parents, workers and good members of society that we forget to invest in our marriage. I think it's even harder to date your spouse when you're on a tight budget.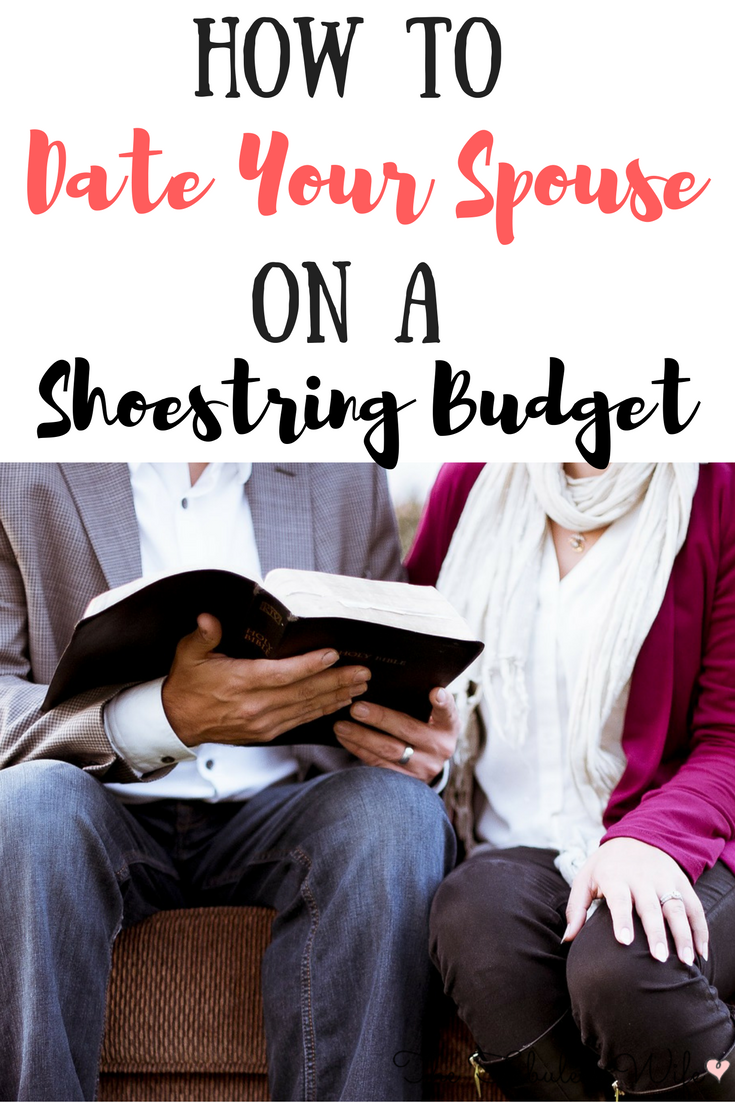 My husband and I have a date night once a week and only one of those weeks costs more than $5 and that's the one week that we spring for take-out. Seriously! The other weeks, we choose frugal activities that are fun, meaningful and that help us grow closer. Here are a few date ideas that don't cost a lot:
Movie Night
Most of the time, this involves Netflix and popcorn. We take turns choosing the show/movie and it's a great way to learn more about your partner and get out of your comfort zone. I mean, thanks to my man, I now have a new-found love for animal documentaries!
Game Night
We're starting a stash of games. Simple games like UNO (Monopoly stays far away from our house due to our competitive nature!) are virtually mindless and allow for awesome conversation. It's so fun to joke around while pulling out tricks with these games. If you're more into video games, those make for fun times too. Plus, your husband will be really impressed with the fact that you're gaming with him. Trust me.
Jesus Night
Every so often, my husband and I will sit and watch a sermon together. We really like to listen to Elevation Church's sermons. This is a more serious date night, but the conversation that follows is so in-depth. I love watching sermons with my husband because it gives me a glimpse into his heart and his walk with the Lord.
Cooking Night
Purchase ingredients to make a meal together. We like to make pasta, pizza, and chicken wings. To put a fun twist on this date, you can set a budget and have each person choose what to make for each course. I like to call dibs on dessert. 🙂
Sunset Drive
Another frugal idea is to take a short drive and watch the sunset. I like any excuse to dance and play my music loud and it is so peaceful!
Here are some things to keep in mind when dating your spouse on a tight budget:
Quality over Quantity
It doesn't matter how elaborate the date is if you didn't spend time actually bonding! Put your phone down, don't let your mind wander and stay fully present!
Creativity Goes a Long Way
Sometimes, you have to be a little bit creative and that creativity can actually make for a more interesting date! Work with what you have and don't worry if your date doesn't look Hollywood perfect.
What's your favorite date night idea?