This post might include affiliate links for products that I know and LOVE!
*This post was sponsored by Tessemae through Mom It Forward. I am so excited to give you my honest review and a great recipe using Tessemae's Creamy Ranch! All opinions are my own 🙂 *
Let's talk about ranch dressing for a minute. Ranch is my all time favorite salad dressing and it looks like I'm not alone in my adoration! Ranch is America's #1 choice of salad dressing. Most ranch dressings are marketed as healthy because they go on top of salads, but in all reality, they are filled with crazy additives, sugar, and fake ingredients.
You can always make your own, but sometimes..ain't nobody got time for that!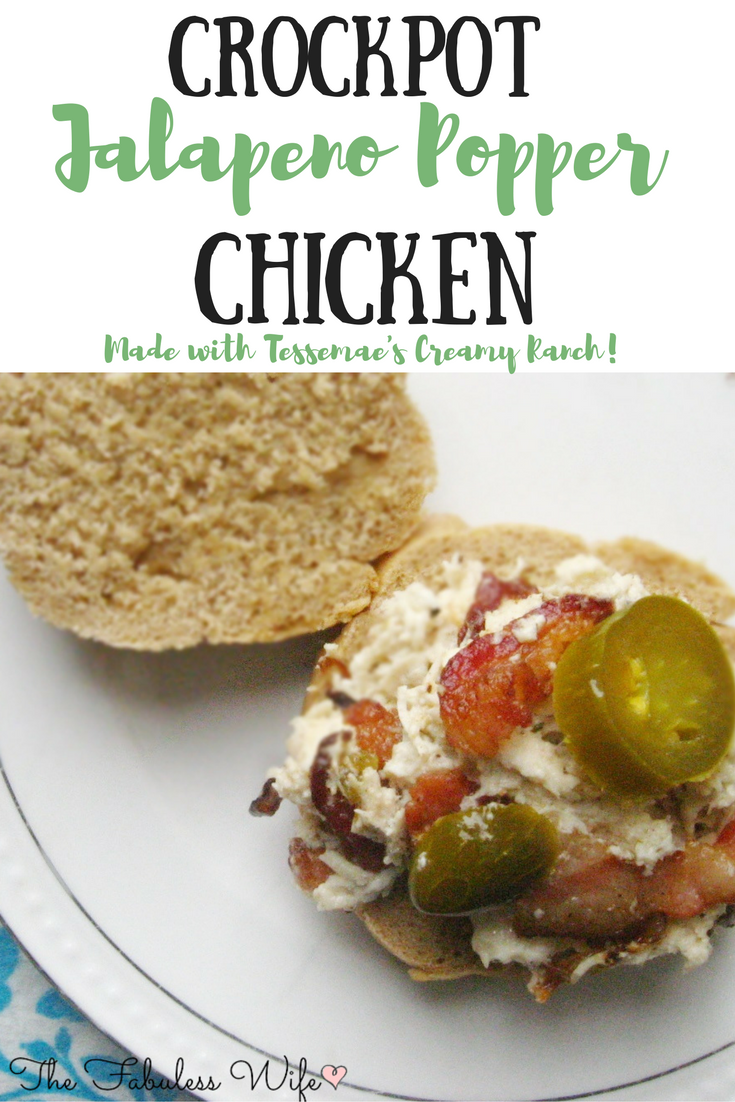 Cue Tessemae's Creamy Ranch dressing.  While this dressing is dairy free, it can stand up to any other dressing in the smoothness department. My husband was impressed with the strong flavor and we found we actually had to use less of this dressing on our salad! Tessemae uses clean, simple ingredients that you can pronounce like lemon juice and dill to create a creamy, flavorful dressing without any of the bad stuff. There are no misrepresented ingredients in this ranch!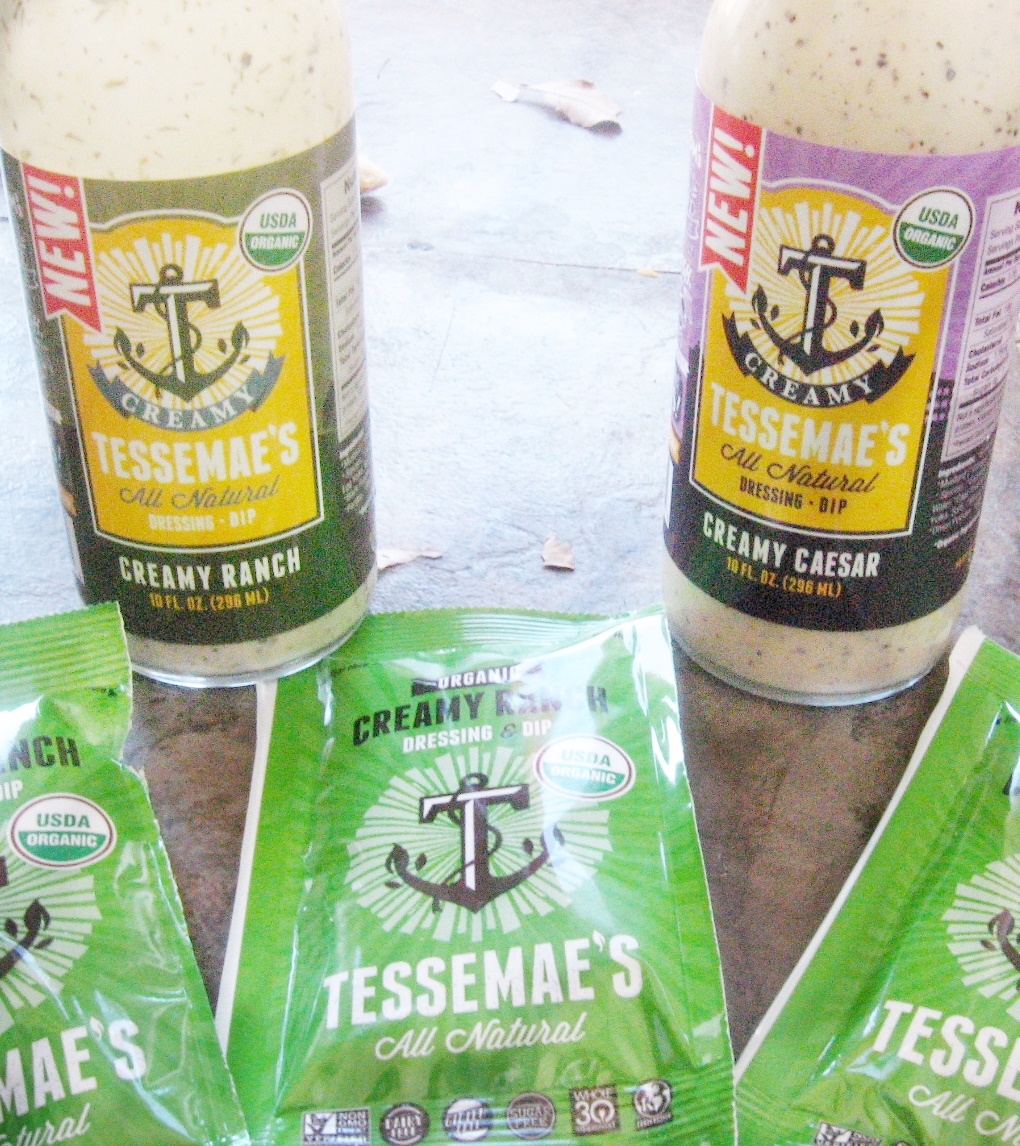 Tessemae doesn't just make ranch, but they also make 25 different types of dressings, marinades, and condiments, all with the same real, whole sourced food ingredients that are USDA-certified organic. I love that you can indulge in these products guilt free! You can purchase Tessemae products at Kroger or Wal-Mart. Learn more about Tessemae by visiting their website or following them on Facebook, Instagram, or Pinterest.
I decided to use Tessemae Ranch in my Jalapeno Popper Chicken Sliders and it did not disappoint! Picture shredded chicken breast mixed with a creamy, slightly spicy sauce, sauteed bacon and onions and a hint of ranch flavor to top it off. Seriously, it's heaven! When I served this to my husband he told me I was "stepping up my game", so if you need brownie points for any reason..make this. 🙂
The chicken itself is low-carb and a THM S. To keep it in S mode, serve it over a salad or in a low-carb wrap. For a Crossover, this chicken is amazing on a sprouted bun!
If you're looking for more of a casserole-type dish, check out this one from Joy-Filled Eats!
Chop the bacon and onion and sautee until the bacon is crisp and the onions are golden brown. Place the chicken breasts in your crockpot and add the cream cheese, chili powder, ranch and onion/bacon mixture. Last, add the jalapenos. This will vary based on your personal preference. Pickled jalapenos are a little less spicy, so I like to use about 5 of the slices and a dash of the jalapeno juice for good measure. Cook on low for 6 hours, stirring occasionally. When done, shred the chicken using two forks and serve! To keep this in S mode, serve over a salad or a low-carb wrap. For a crossover, you can use a sprouted roll.