This post might include affiliate links for products that I know and LOVE!
"I received this product for free from Moms Meet (momsmeet.com) to use and post my honest opinions. Compensation for this post was provided and this page may contain affiliate links."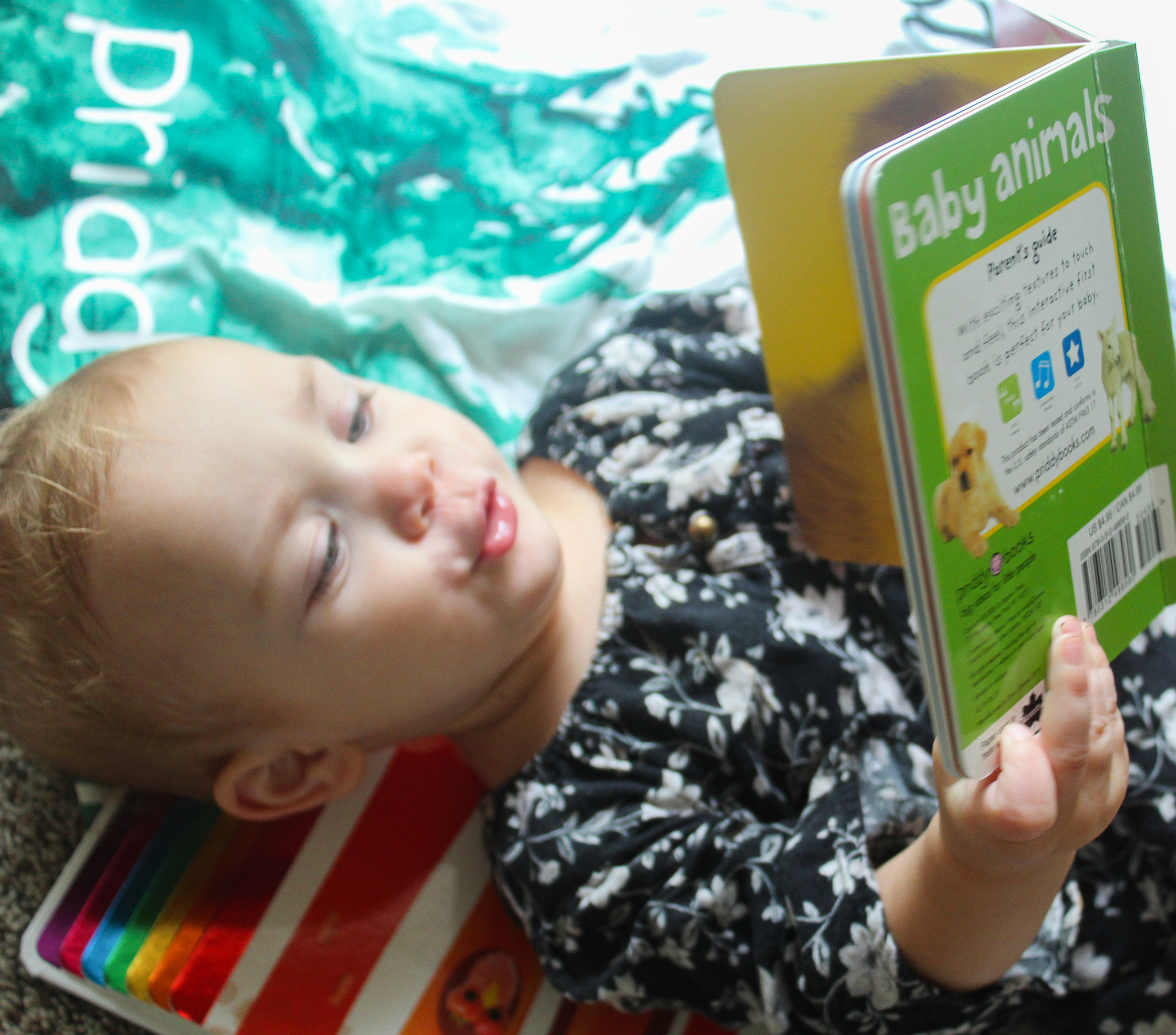 This year, I've added a whole new aspect to my homeschool journey: A busy, wild toddler. The key to a successful day is making sure that everyone can stay focused, so keeping my daughter busy has been a must. I wanted to share some of my favorite busy activities with you guys because I know a lot of you are in the same boat.
I prefer to stick to toddler activities that are educational. I think this makes it easier to transition into preschool at home because you've already laid the foundation of a "school" type routine. This is what I've done from the start and I think it's made all the difference in our family culture!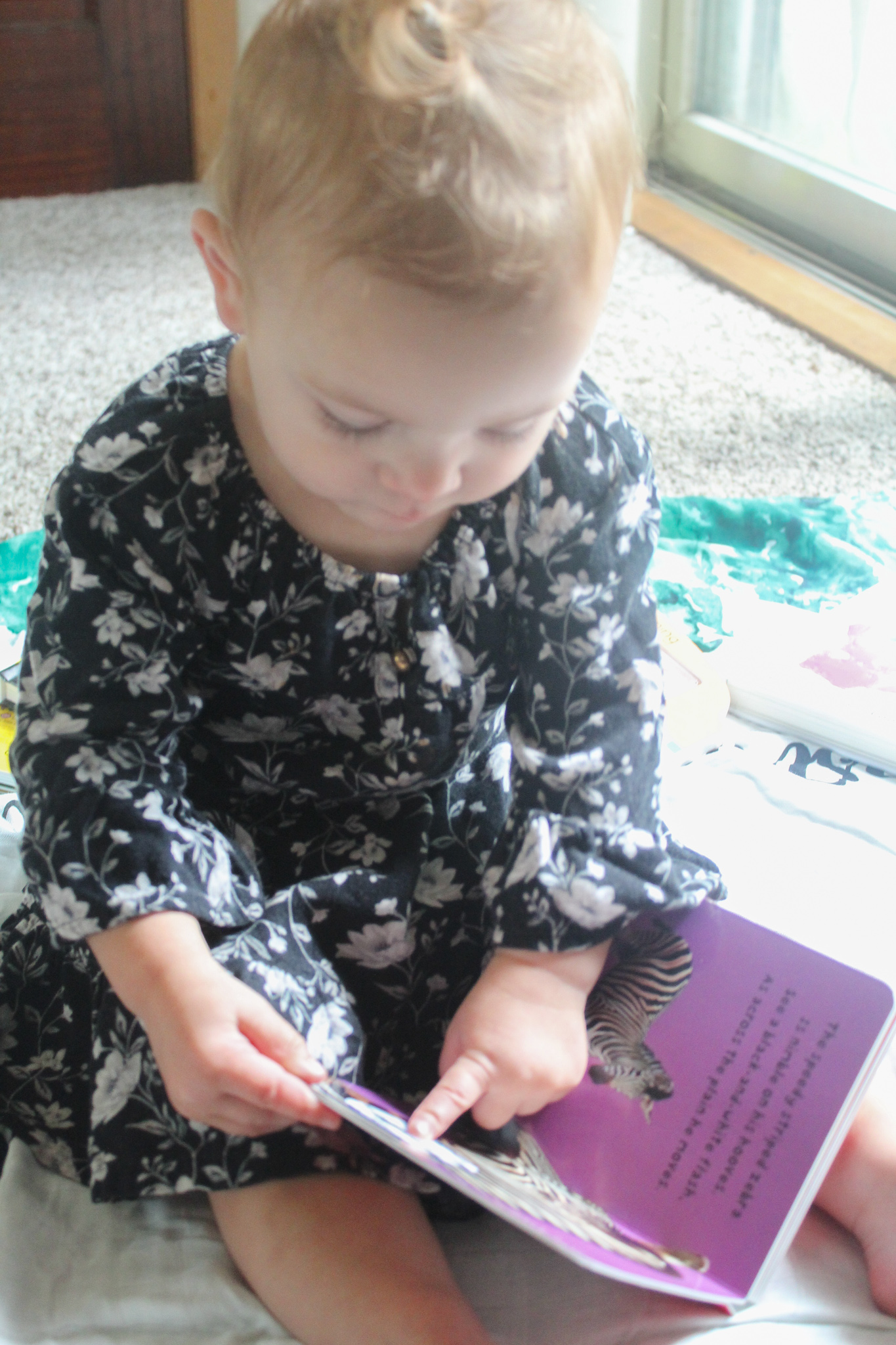 How I Keep a Toddler Busy During Homeschool Hours
1. Sensory Play
Sensory play is one of my daughter's favorite activities. My favorite way to do this is play-doh! We put a little container on her tray, add a few plastic cookie cutters or a rolling pin and she is off.
Other Ideas:
A bin full of rice or beans. Add a measuring cup to scoop! You can do the same thing with water.
Water beads in a plastic bag.
Cooked spaghetti.
I've seen some Moms use Jello for sensory play. I haven't tried this, but it's on my list!
2. Art
Art is another easy activity to do with your little one. Here are some of the things we do.
Jumbo crayons and paper.
Fingerpaints.
Little ones love painting in shaving cream! You can also let them paint in yogurt for an edible option.
3. Books
Educational books are my favorite way to keep my daughter busy. Our current favorite books are from Priddy Books, a company that creates AMAZING learning resources for little ones. Here are some photos of our favorite books.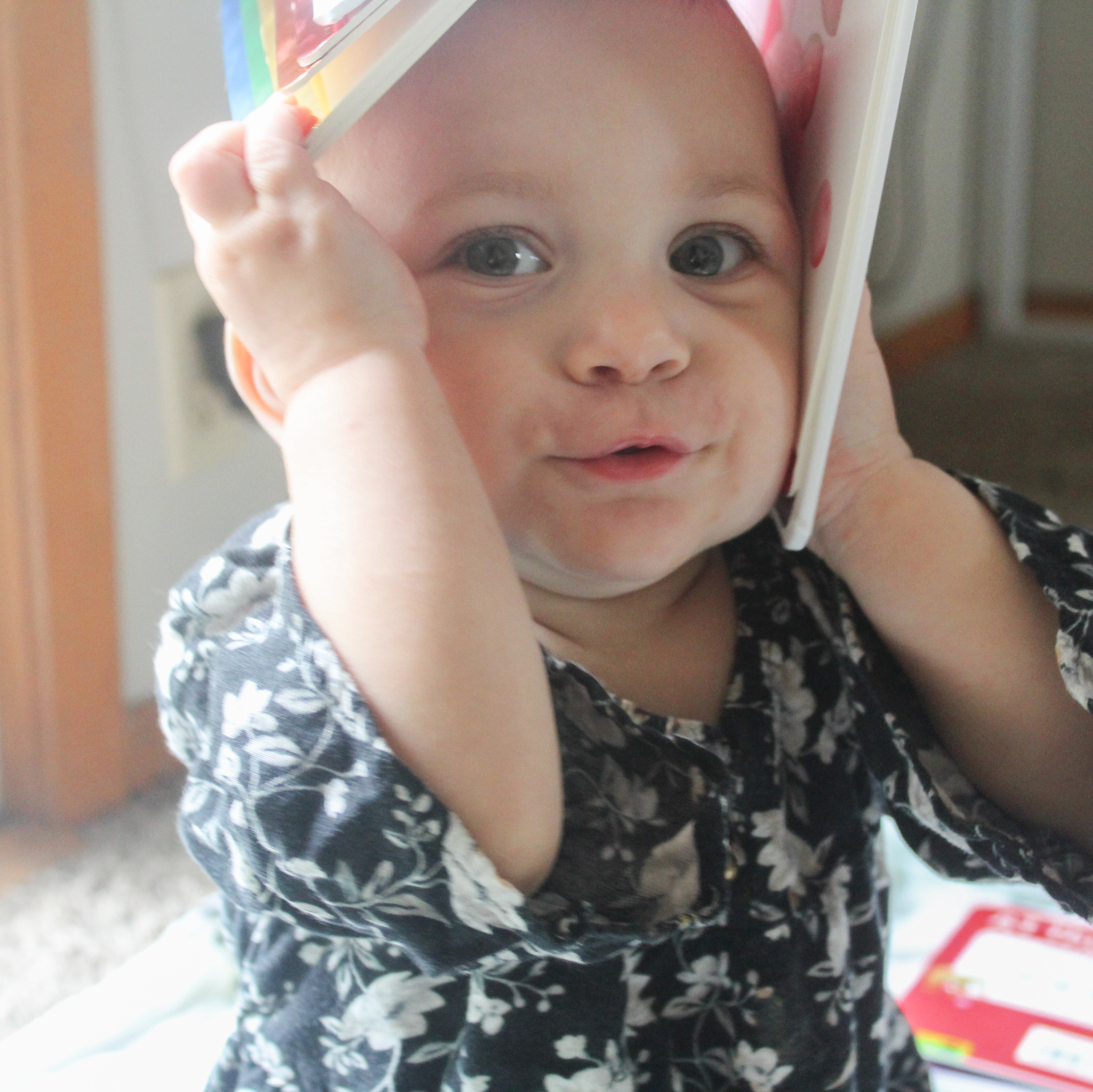 See, Touch, Feel ($12.99)
See, Touch, Feel is actually my favorite out of all the books.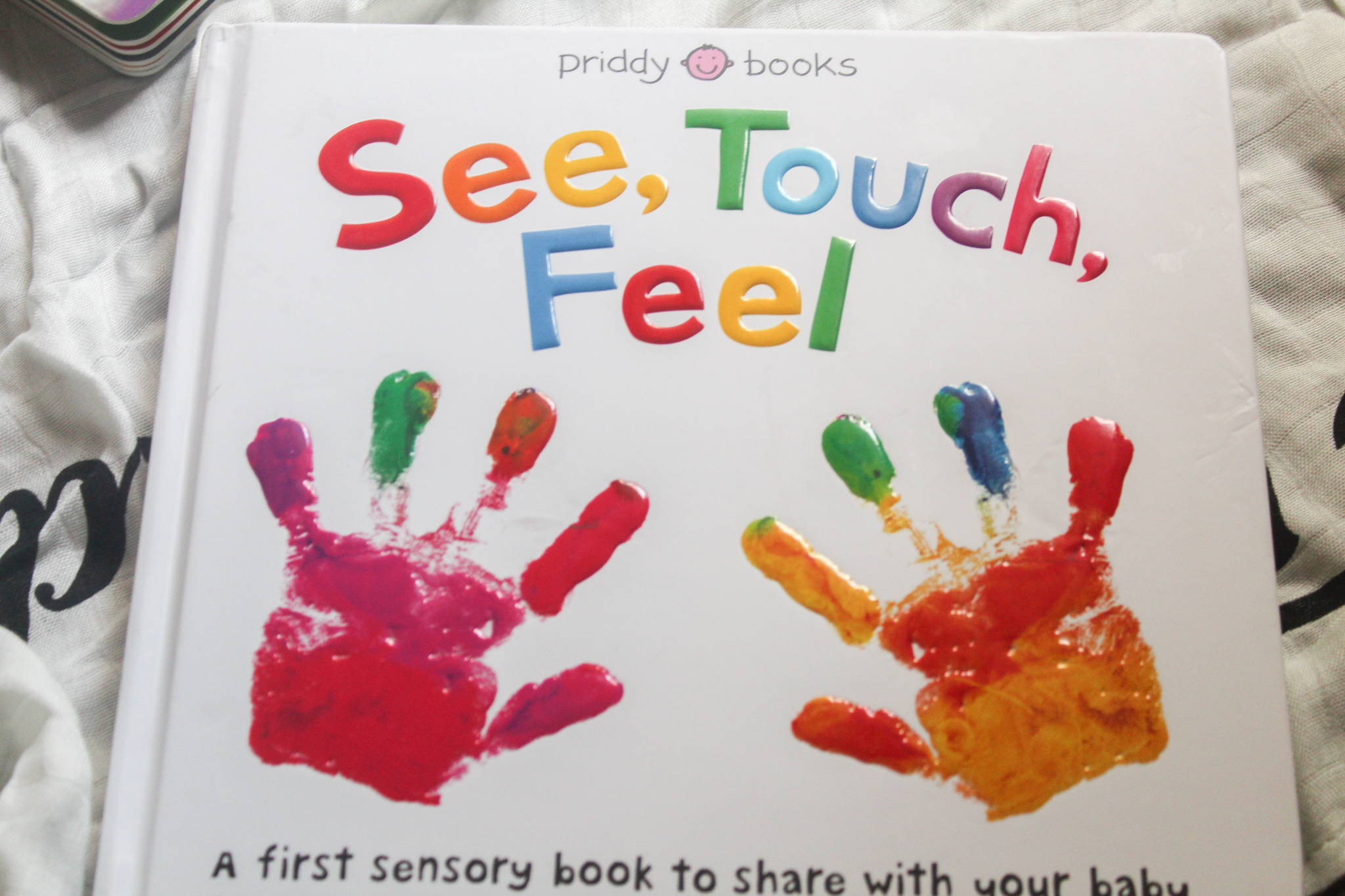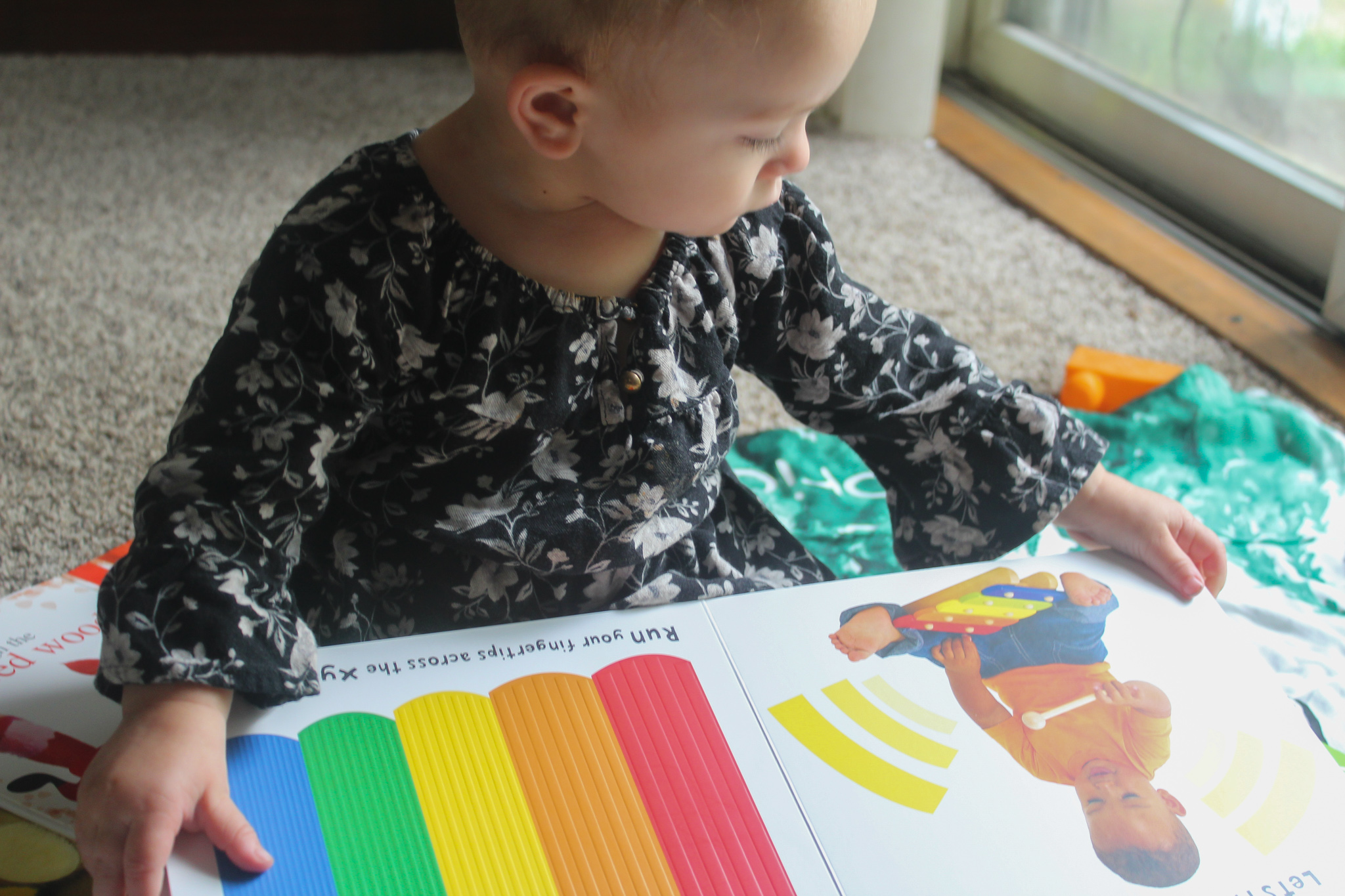 This book is all about sensory play! There are bumps to trace, soft fur to feel, and even a shiny mirror. This book is great for promoting motor skills! Get it on Amazon by clicking here!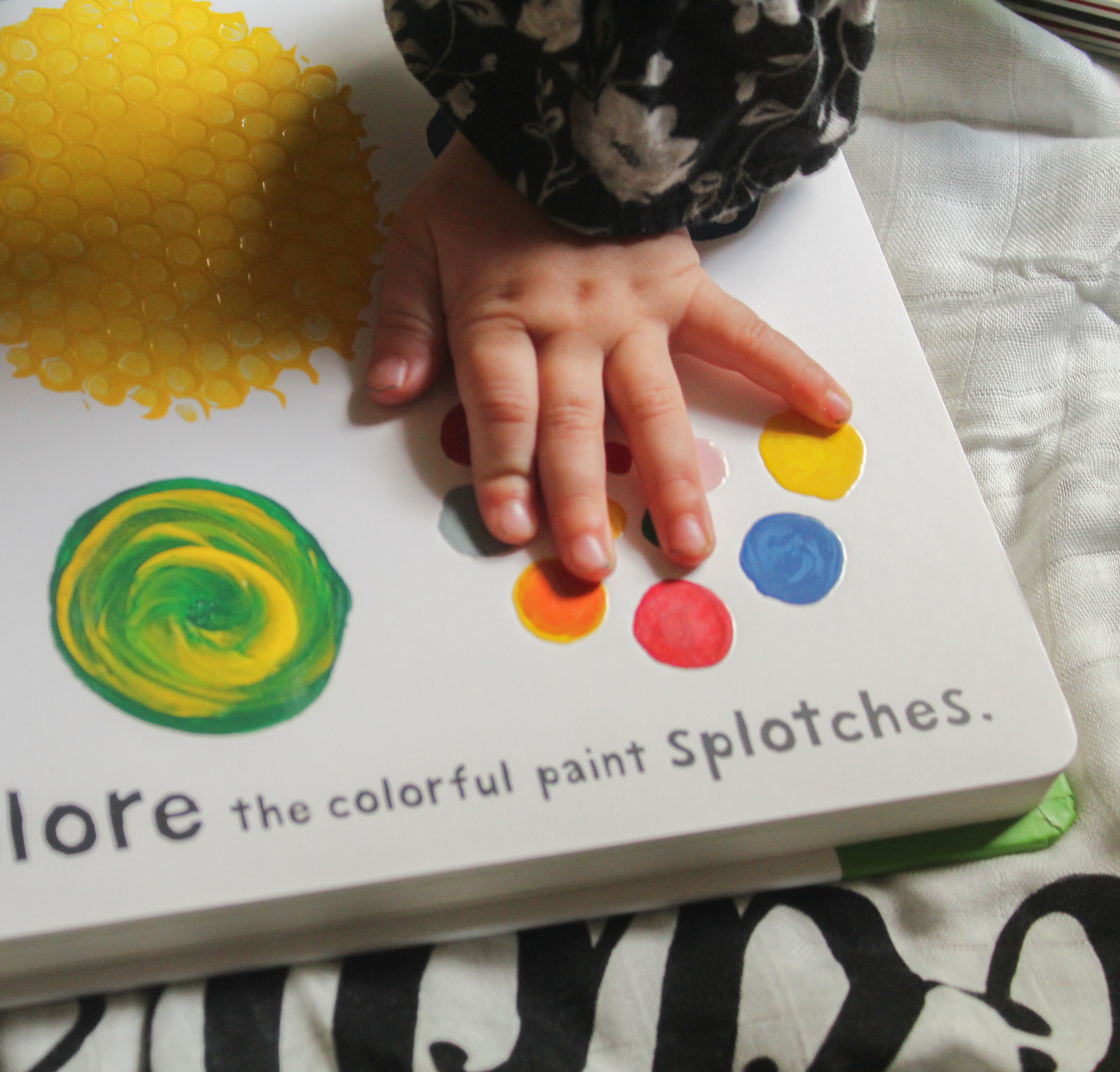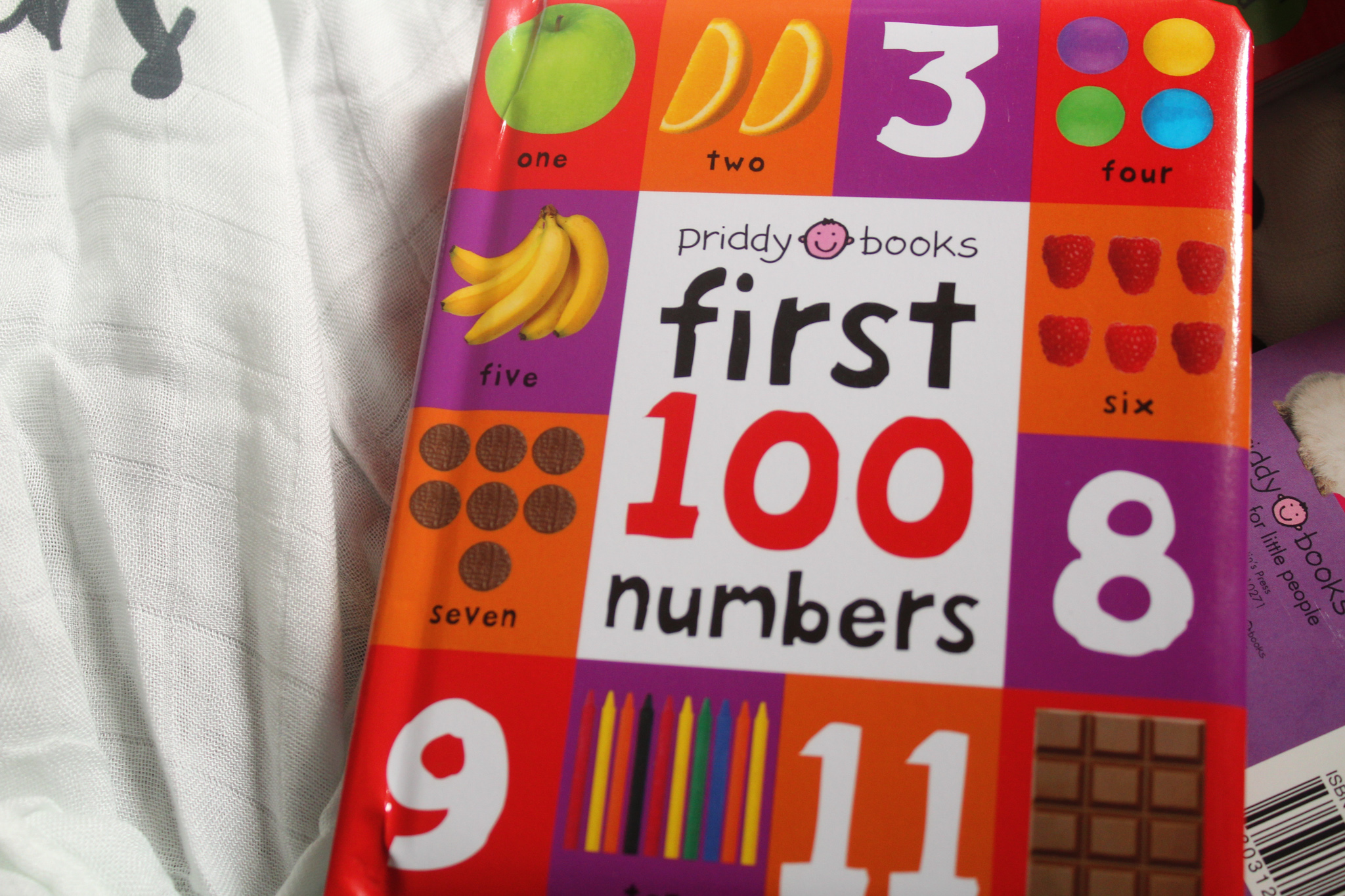 This book is bright and colorful, using objects that little ones KNOW to demonstrate numbers! I really love this book because of how interesting it is. I also love it because my daughter can now count to three after reading this book..ten thousand times. 🙂 Get yours on Amazon!
This is such a bright, unique book. The book shows different animals and they all are created using FINGERPRINTS.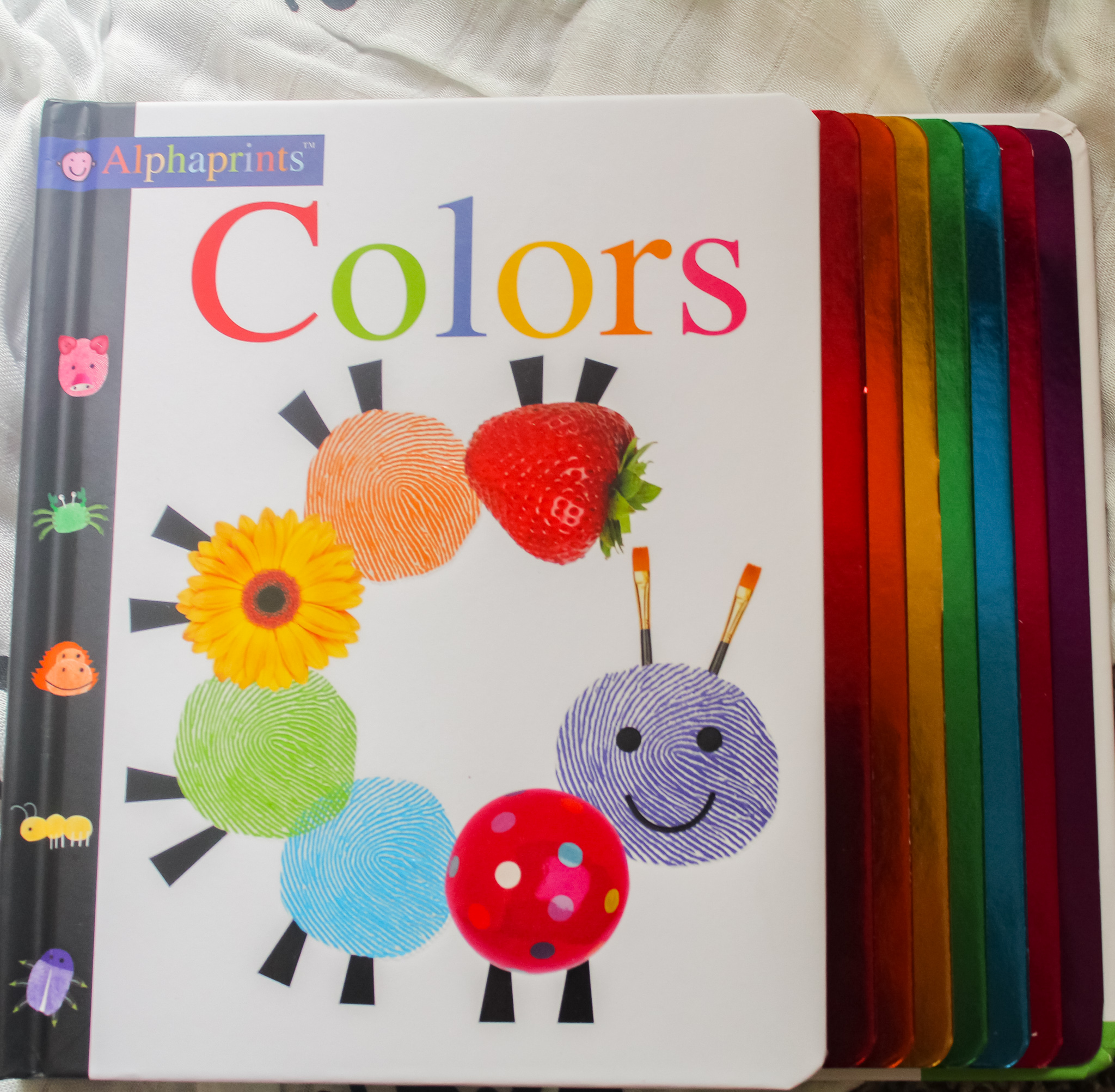 The animals are just the cutest and I really love how they use objects to create the animal. It's a fun way to play i spy with your tiny!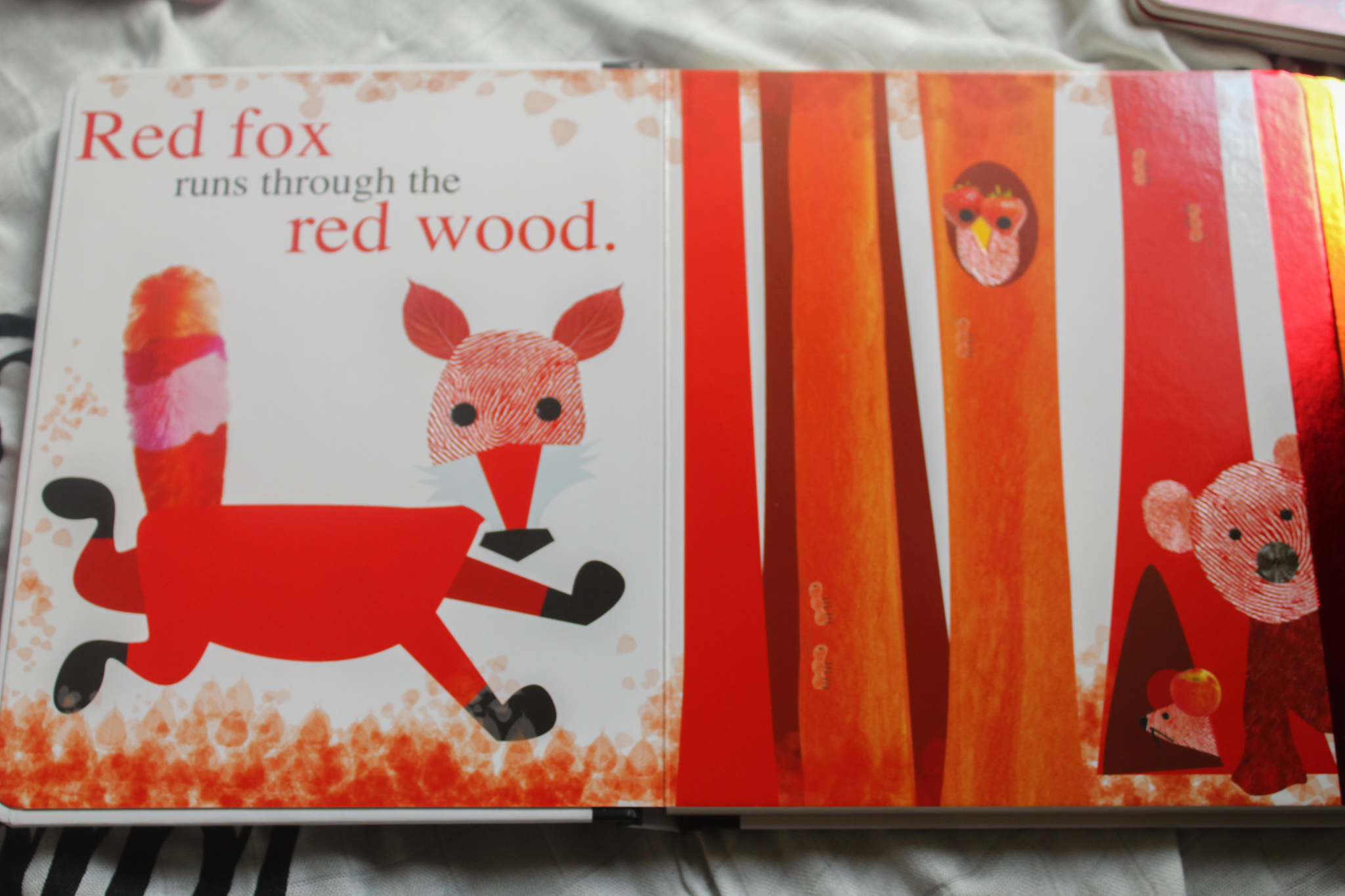 The edges of the book are bright and shiny, so it's easy to flip to whatever color you're focusing on. I love the cute rhymes that go along with it! Grab your copy on Amazon by clicking here.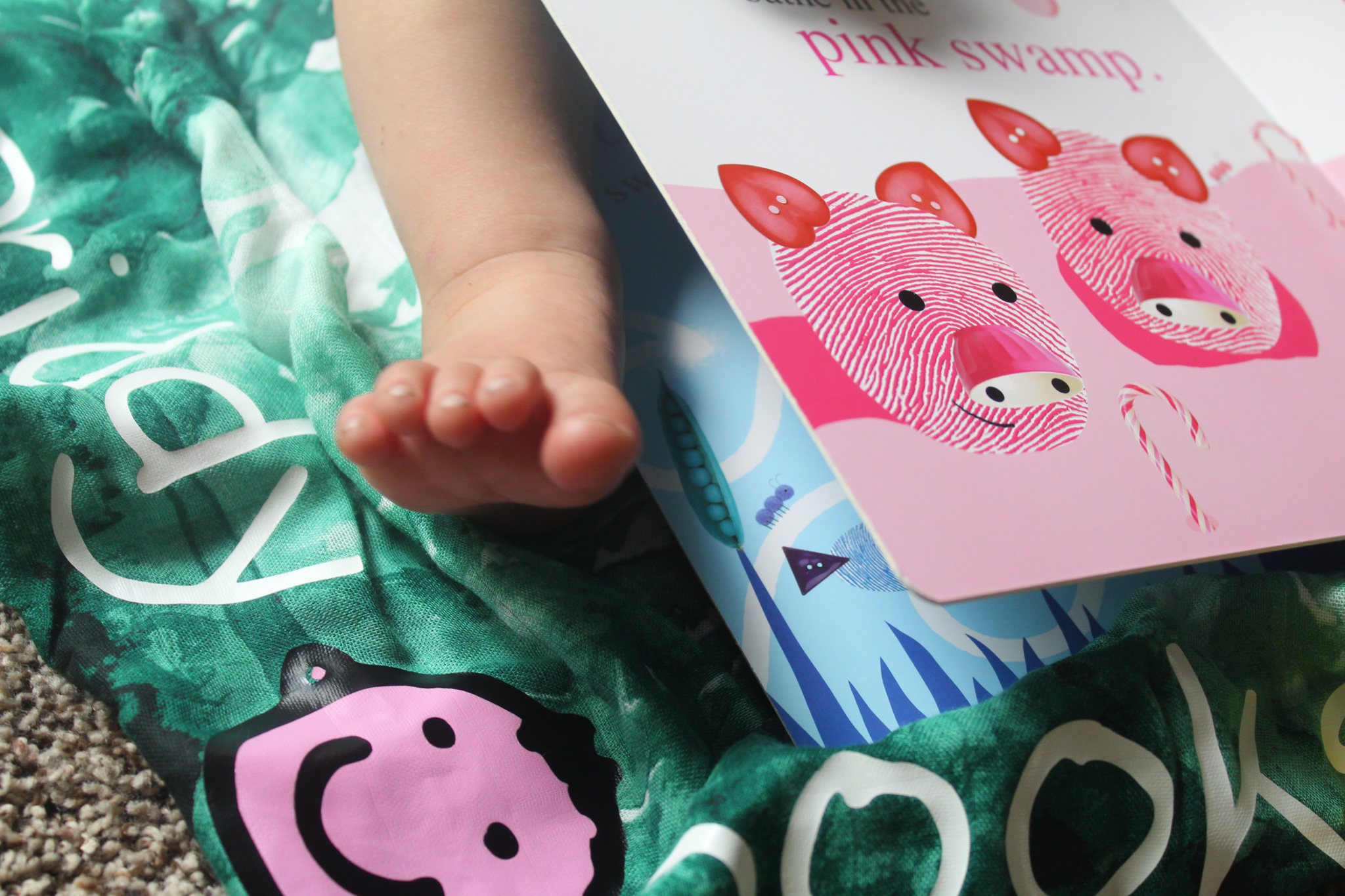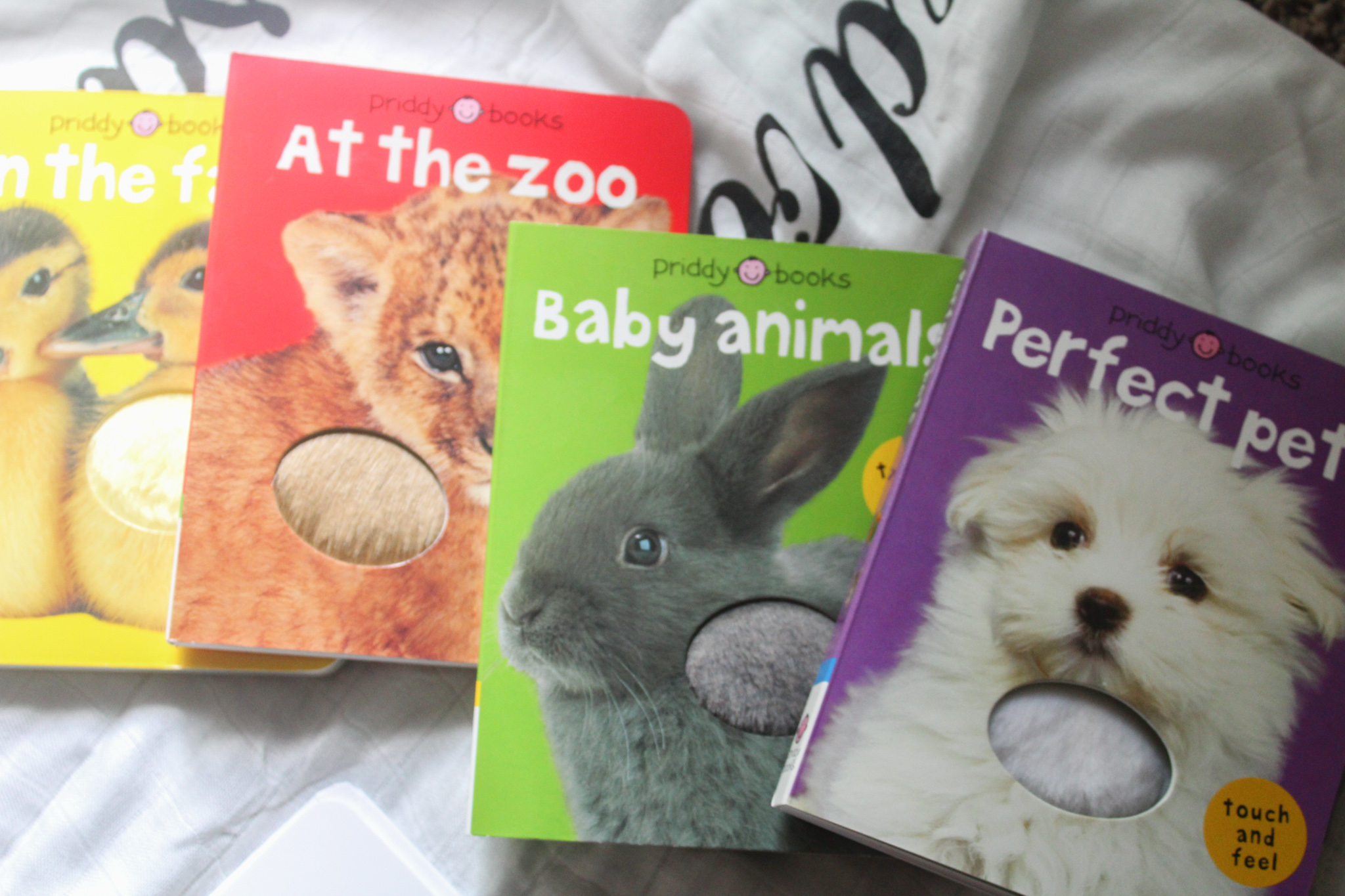 If your little one loves animals, this is a great series! My daughter loves being able to touch different animals and she ESPECIALLY loved being able to see a dog and pig like hers. These books have the most adorable pictures and the textures are so fun! Get yours here!
This book is for littles that are about 3, so my boys enjoyed playing with this one.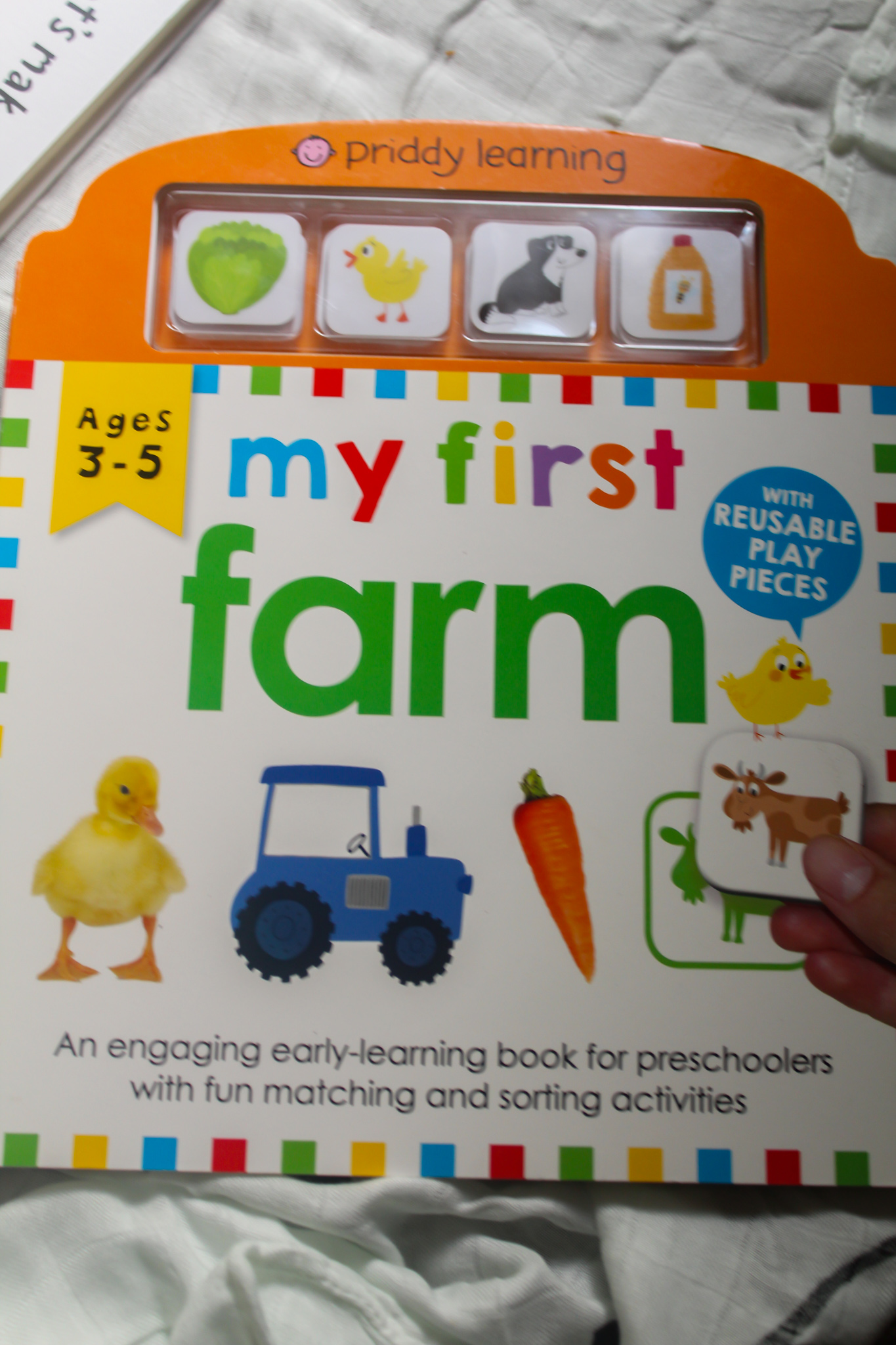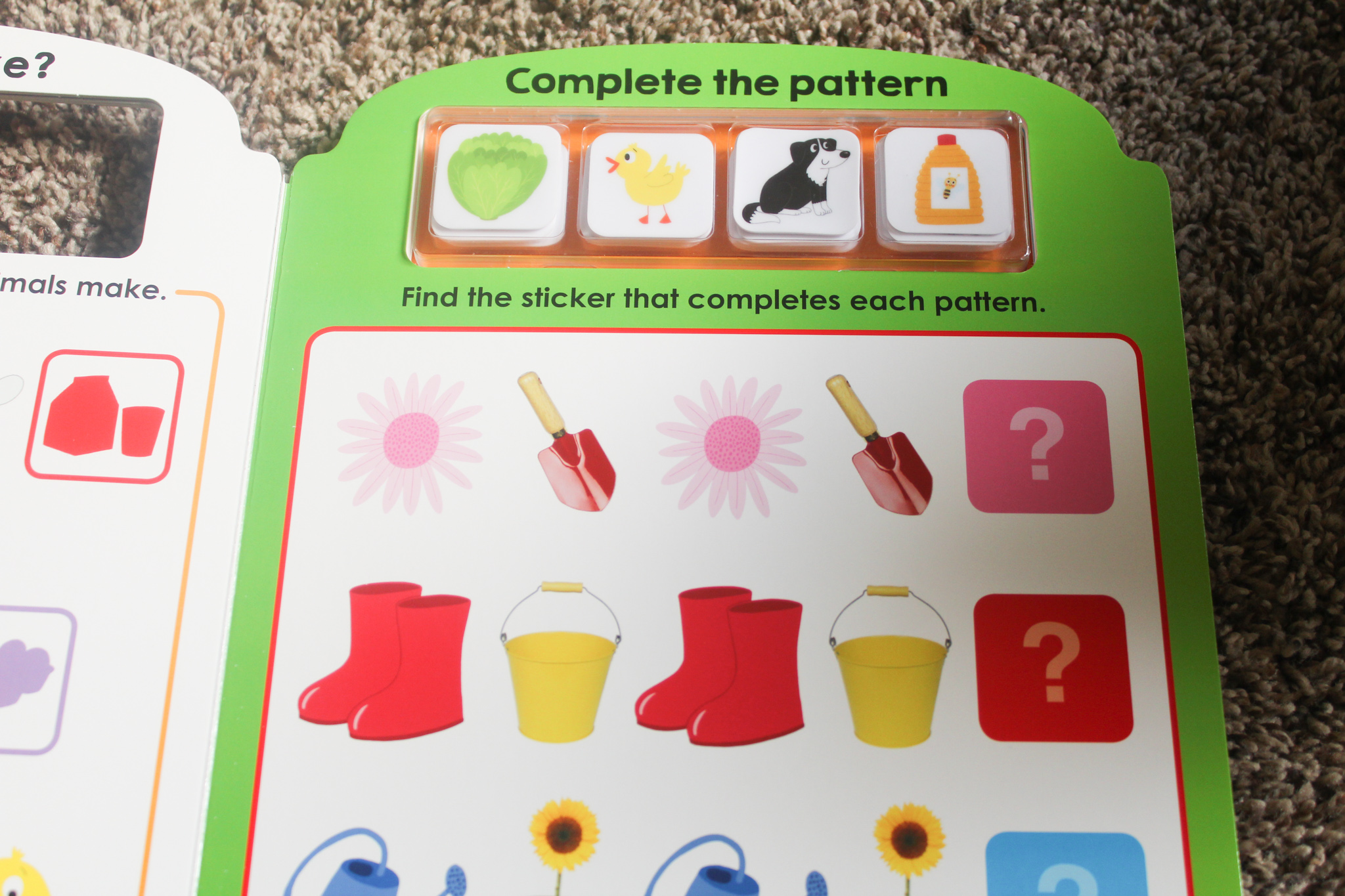 This book covers a lot of early learning elements, like matching and patterns. It comes with 28 reusable pieces. This is a great book to take with you in the car or to an appointment! Get yours here!
Priddy Books are available on Amazon. Books like these are a must-have to help your little one develop sensory skills, verbal skills, motor skills, and more.
Learn more about Priddy Books by visiting their website or Instagram!
How do you guys keep a toddler busy during homeschool hours?
Pin This Post Here!