This post might include affiliate links for products that I know and LOVE!
I am a huge fan of routines. I love knowing what's coming next and that everything that needs to get done in a day will most likely get done! I've gotten a few messages from readers lately asking, "But what if I don't want the rigidness of a routine? What can I do to stay organized without feeling confined?"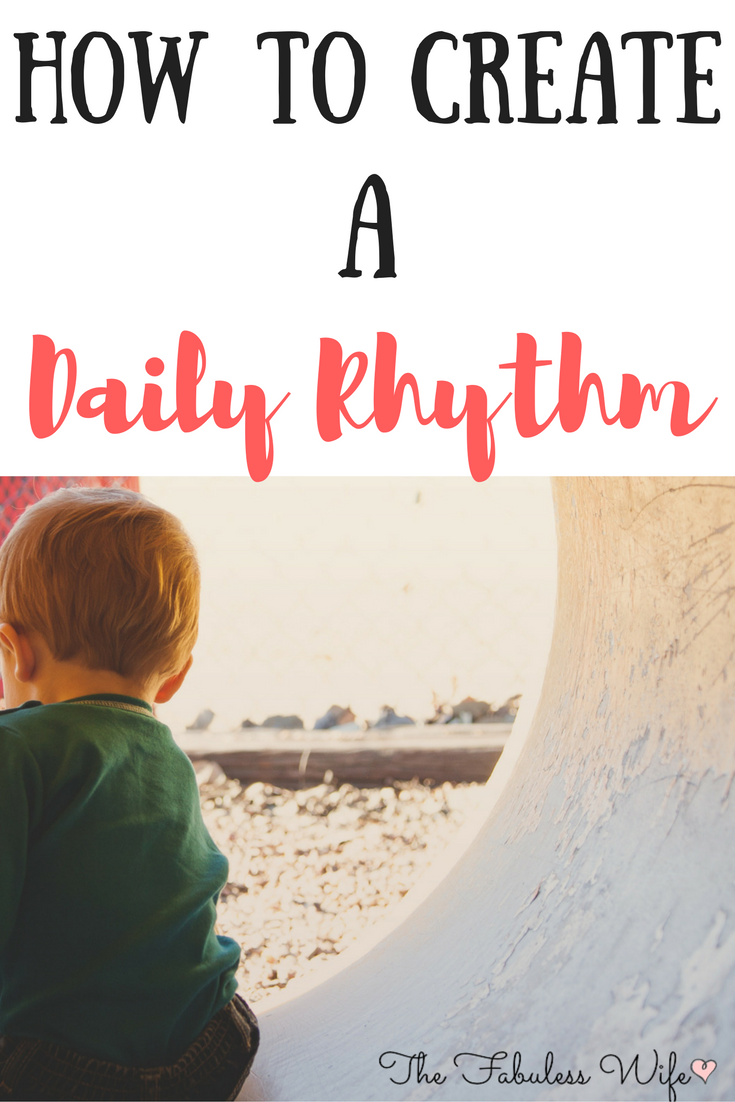 Enter the rhythm.
I can't remember where I first heard about rhythms, but the idea appealed to me. A rhythm. A set beat that my home, my kids and myself march to. Something familiar, yet flexible. Easily recognizable, our personal anthem. Was it really possible to have a certain order without the time restraints? Could I possibly have a certainty to my days, something I could stick to even when life got crazy? Type A me totally balked at that idea at first. But..
The answer is yes. I experimented with a rhythm for awhile and while I missed having more structure, life did not fall apart and there was a certain peacefulness that came with a rhythm versus a routine. I'm keeping my rhythm tucked away to pull out during those seasons where life is insane. If you're not a huge fan of schedules, need help with time management or are going through an unstable time in life, consider creating your own rhythm. Here's how:
Write What Matters
Sit down and make a list of your priorities. What you'd like to see get accomplished each morning, afternoon and evening. This can be anything from a daily quiet time to homeschooling to cleaning. Basically, picture your ideal day. These things are going to become the base of your rhythm.
Decide a Time
Now, divide those priorities into morning, afternoon and evening slots. Don't choose a specific time, but rather a chunk of your day. Try to evenly space each priority so you don't get overwhelmed!
Go With the Flow
Executing your rhythm is simple. Just choose one of the things on your priority list, get it done and when you have time move onto the next item. This is just a gentle approach to your day, full of grace and ease. Allow margin for life to happen and don't stress if it takes you awhile to get to those things on your list.
Over time, your days will fall into your rhythm so much that you won't even have to refer to your list.
Just for fun, here's what my rhythm looked like:
-Mornings
Devotions
Breakfast
Toddler devotions
Flylady's mission of the day
-Afternoons
Tot School
Dinner prep (if needed)
Freelance work
-Evenings
Quick pick-up of the house
Dinner
Little ones to bed
What would your rhythm look like?