This post might include affiliate links for products that I know and LOVE!
The weather might be cold, but I'm thinking Spring! I needed something cheery and easy, so I created these delicious No Bake Lemon Cheesecake Bars.
Lemon lends itself so well to cheesecake filling. It works well with the already tangy taste of cream cheese! If you want to amp up the lemon flavor even more, try adding a couple drops of lemon essential oil. I love using Young Living's Vitality Oils for cooking and baking!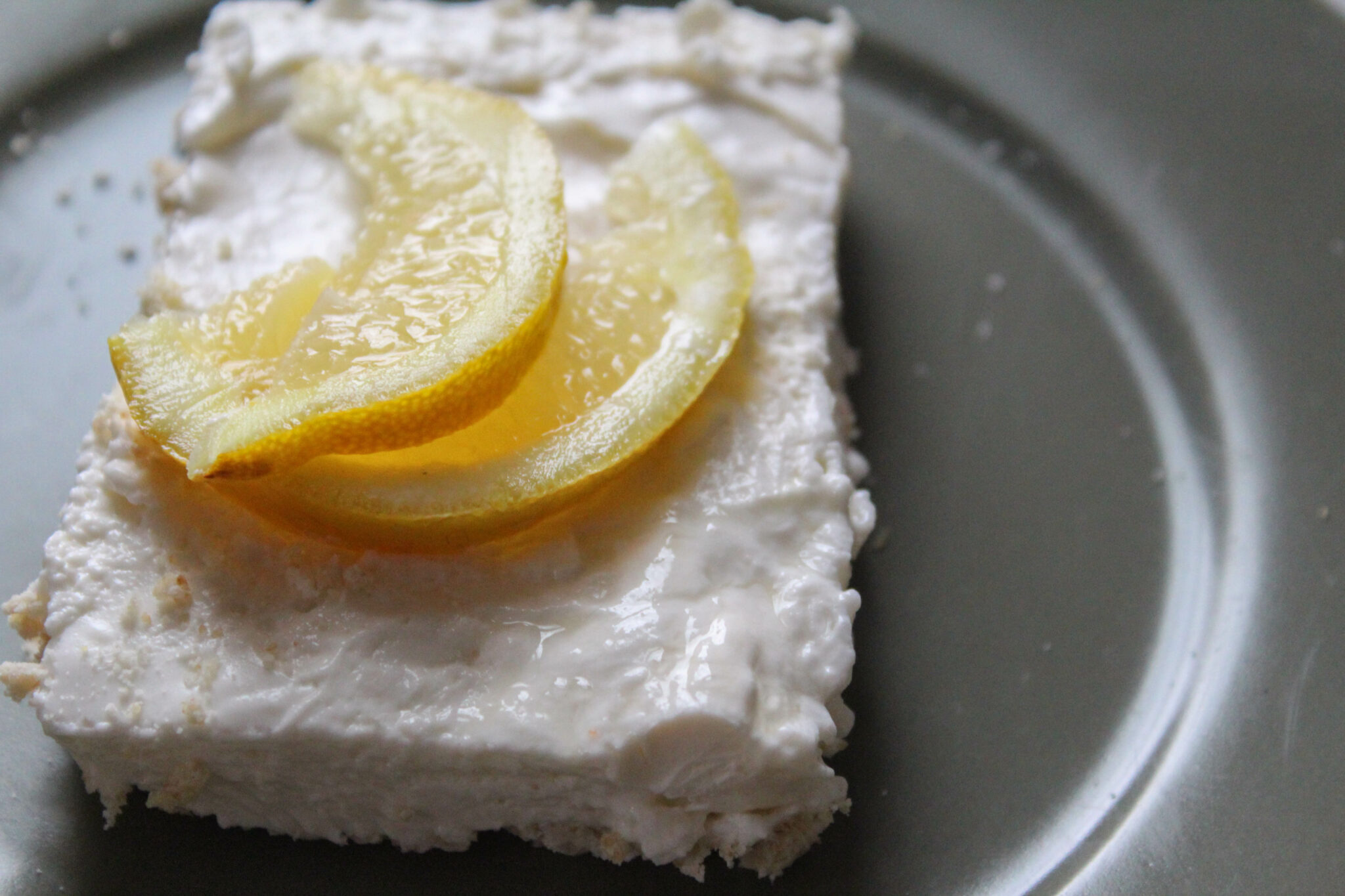 These bars feature a shortbread-like crust made with THM's Baking Blend and a light filling that has the perfect amount of lemon flavor. I'm obsessed with this recipe!
A few notes:
Feel free to use 1/3 fat cream cheese to lighten things up!
If you have fresh lemons on hand, lemon zest adds a great zing to these lemon cheesecake bars.
I recommend leaving this recipe in the fridge for at least an hour to set. The texture is even better after a couple hours, or even overnight.
This recipe is low-carb, sugar-free and a THM:S. It serves 9-12, depending on how large you slice each piece.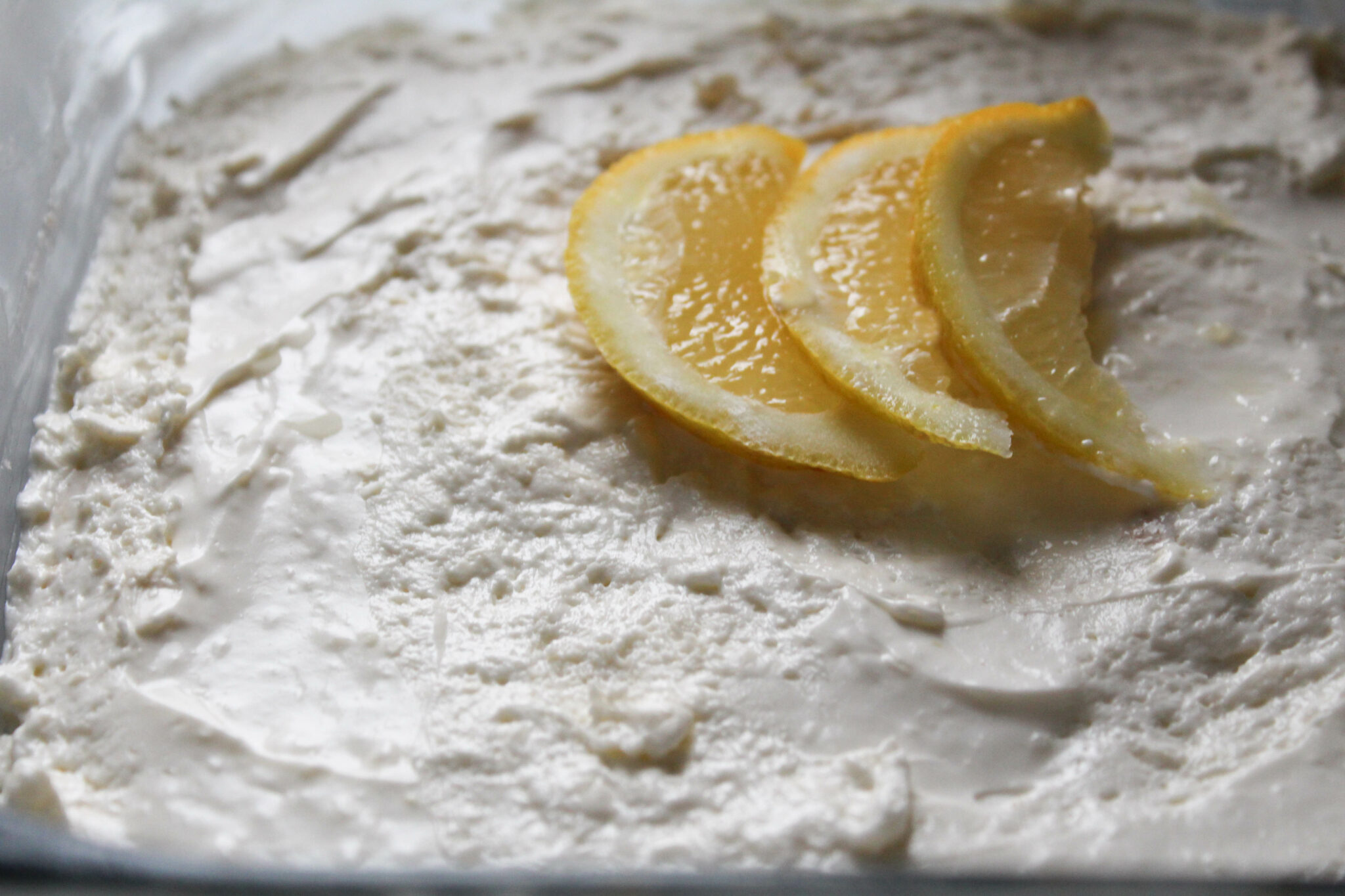 Want More Easy Desserts?
Pin My No-Bake Lemon Cheesecake Bars for Later Here!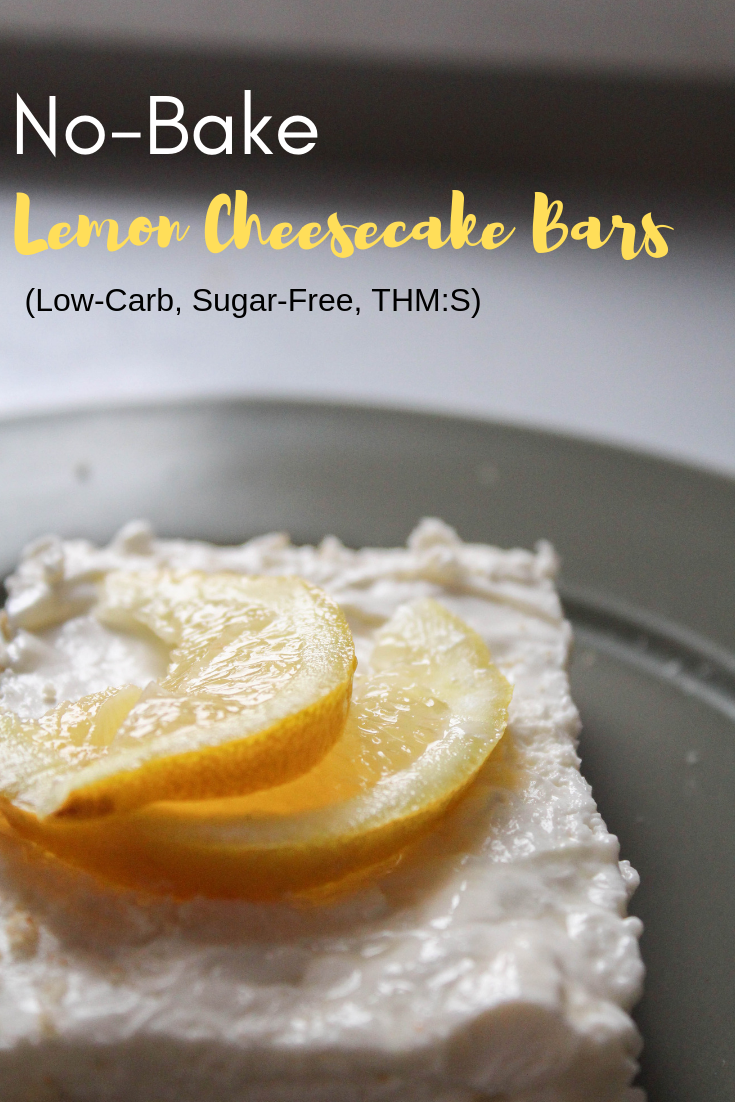 Lightly spray an 8x8 baking dish with coconut oil spray. Mix together all ingredients and press into the bottom of the pan. Set in the fridge while you make the filling.
Mix the hot water and gelatin together until dissolved. Set to the side to cool a bit while you make the rest of the filling. Whip together the cream cheese, cream, lemon juice, sweetener, and vanilla until light and fluffy. Mix in the dissolved gelatin mixture. Spread over the crust. Let the cheesecake set in the fridge for at least 1 hour. Enjoy!