This post might include affiliate links for products that I know and LOVE!
Science is one of our favorite homeschool subjects. We love learning through experiments, fun videos, and engaging material, like the God and Science Books.
I believe that science and Christianity can co-exist beautifully. The more we've studied science, the more we see that an amazing Creator intentionally created everything. The God who cared so much about each tiny detail surely cares for us.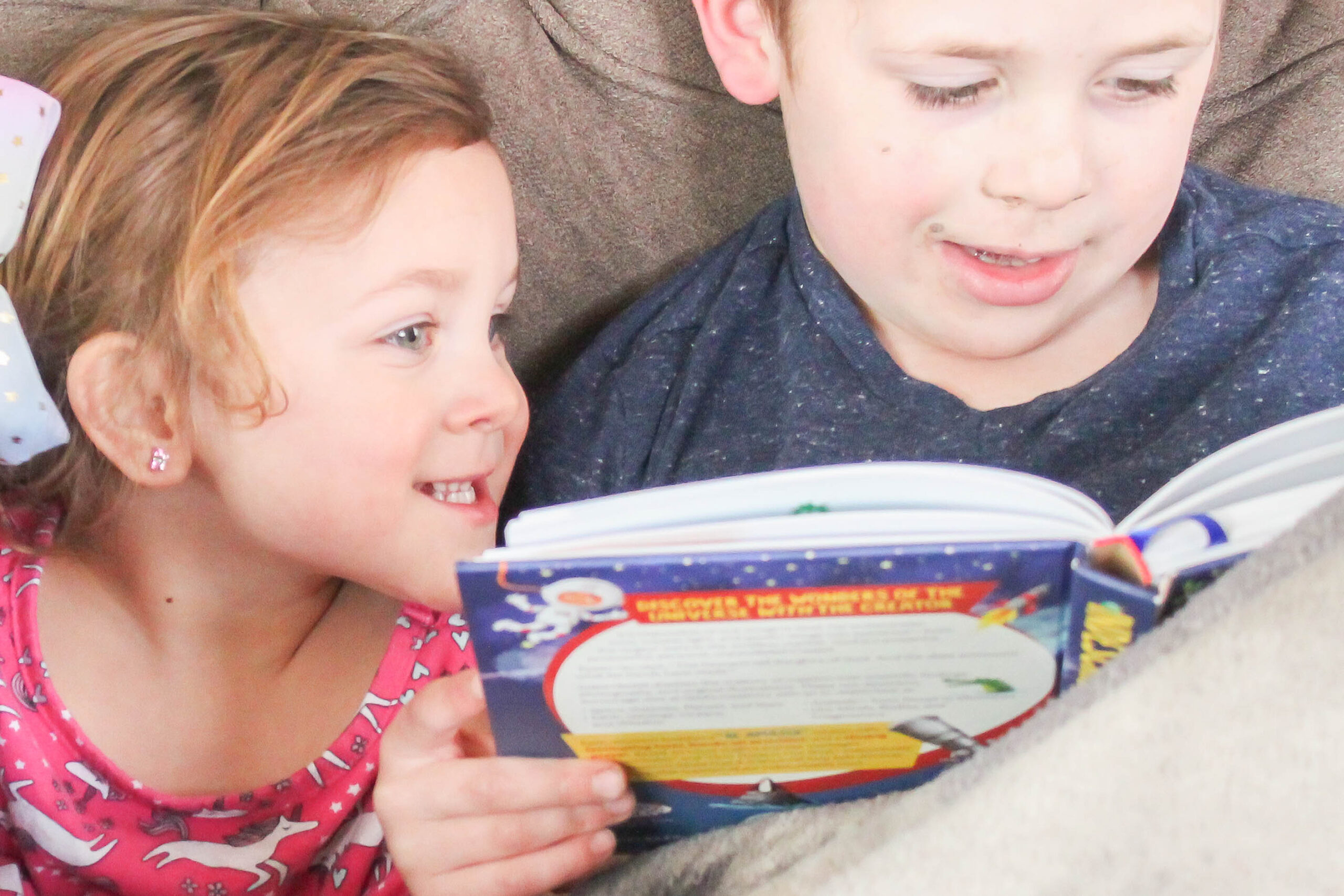 Things You Should Know
My two very active boys adore science, so my husband and I are always looking for books that indulge their interest! I recently had the opportunity to review Louie Giglio's "God and Science" series, and I jumped at the chance.
My boys had already studied "Indescribable" by this author, so we were familiar with the books.
There are currently three books in this series, "How Great Is Our God," "Indescribable," and "The Wonder of Creation." Each book has 100 devotions about space, earth, animals, and people.
The devotions themselves take 5-10 minutes to read, depending on how much your kiddos want to discuss what they've learned. Each devo opens up with a Bible verse and then a short segment that relates a scientific concept to a Biblical one.
My kids enjoy how bright the illustrations are and how easy it is to comprehend the information. There's even a short prayer at the end! Plus, the fun fact for each day teaches parents AND kids something new.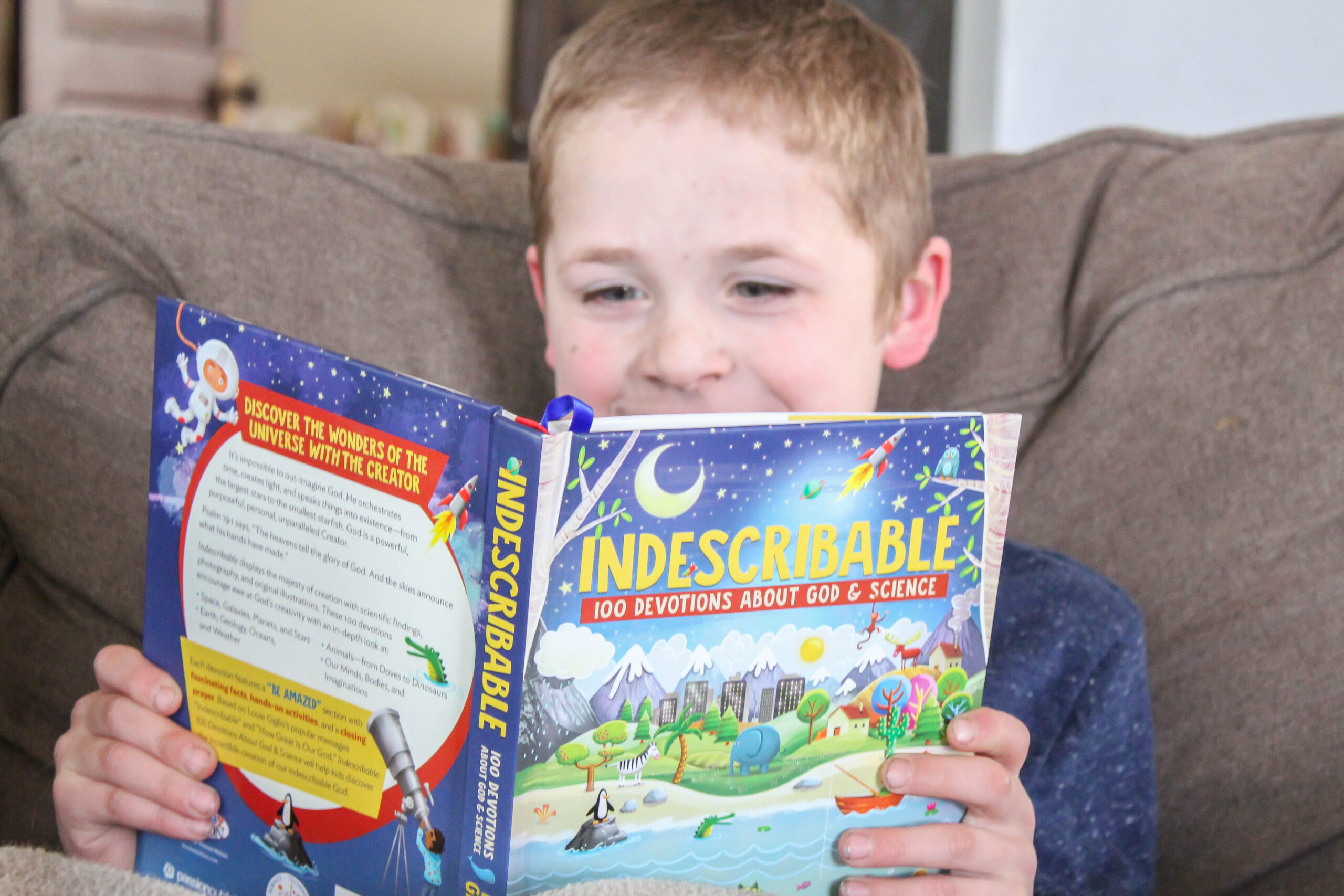 We Use This Book
The "God and Science" books are appropriate for kiddos five and up. If you have little ones, try "Indescribable for Little Ones"! It comes in board book form and is a great way to introduce tinies to scientific concepts.
During the homeschool year, we end our day by reading them! It's the perfect way to close the day and calm little hearts before bed.
I highly recommend this series to any parent who wants to help their kids see the world through a Biblical lens.
If you'd like to purchase these books yourself, you can do so here!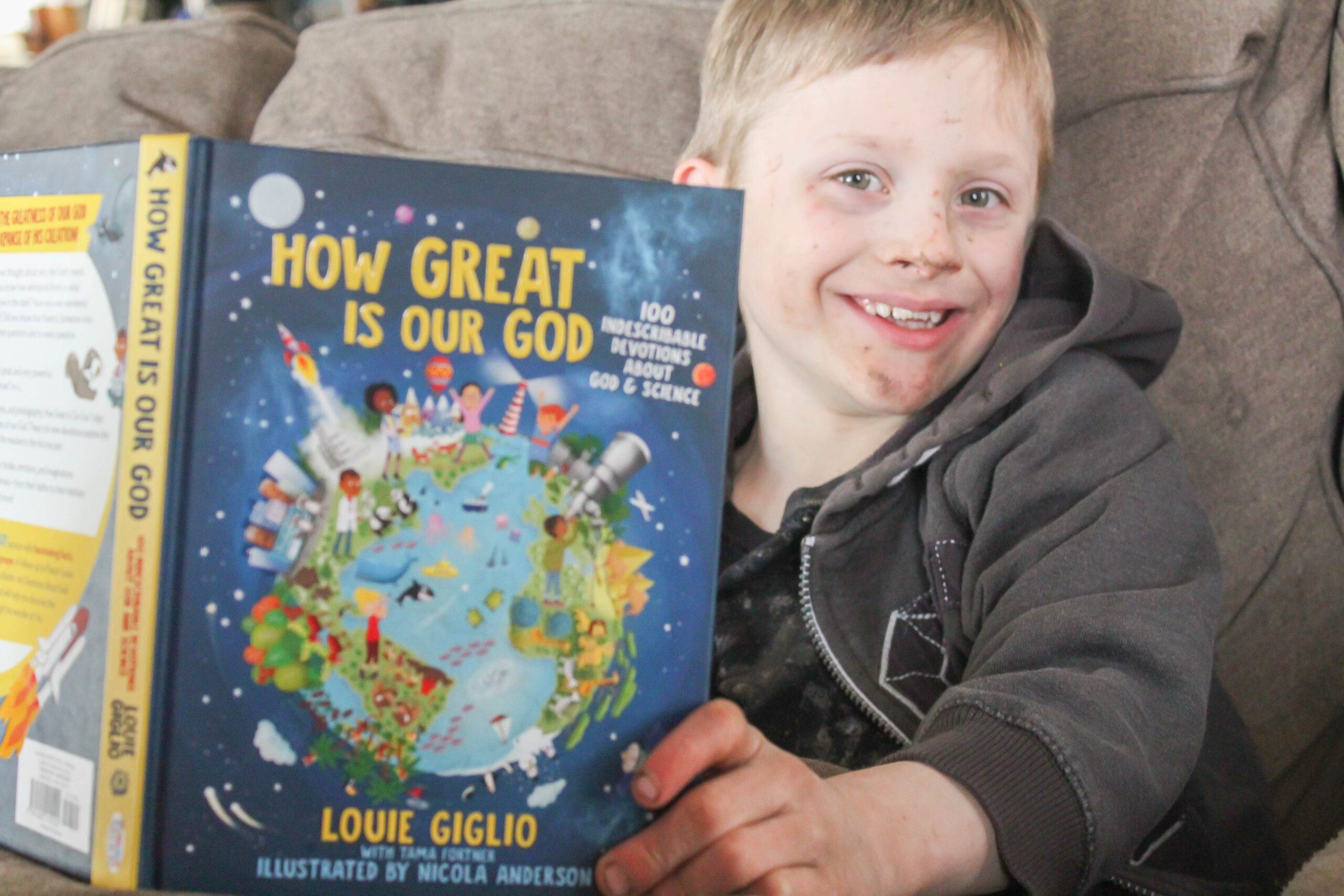 Happy Reading. 🙂