This post might include affiliate links for products that I know and LOVE!
Creating your own non-toxic whipped coconut oil lotion doesn't have to be difficult. If you have coconut oil, a quality essential oil, and a mixer of some sort you're set! Here's how to do it.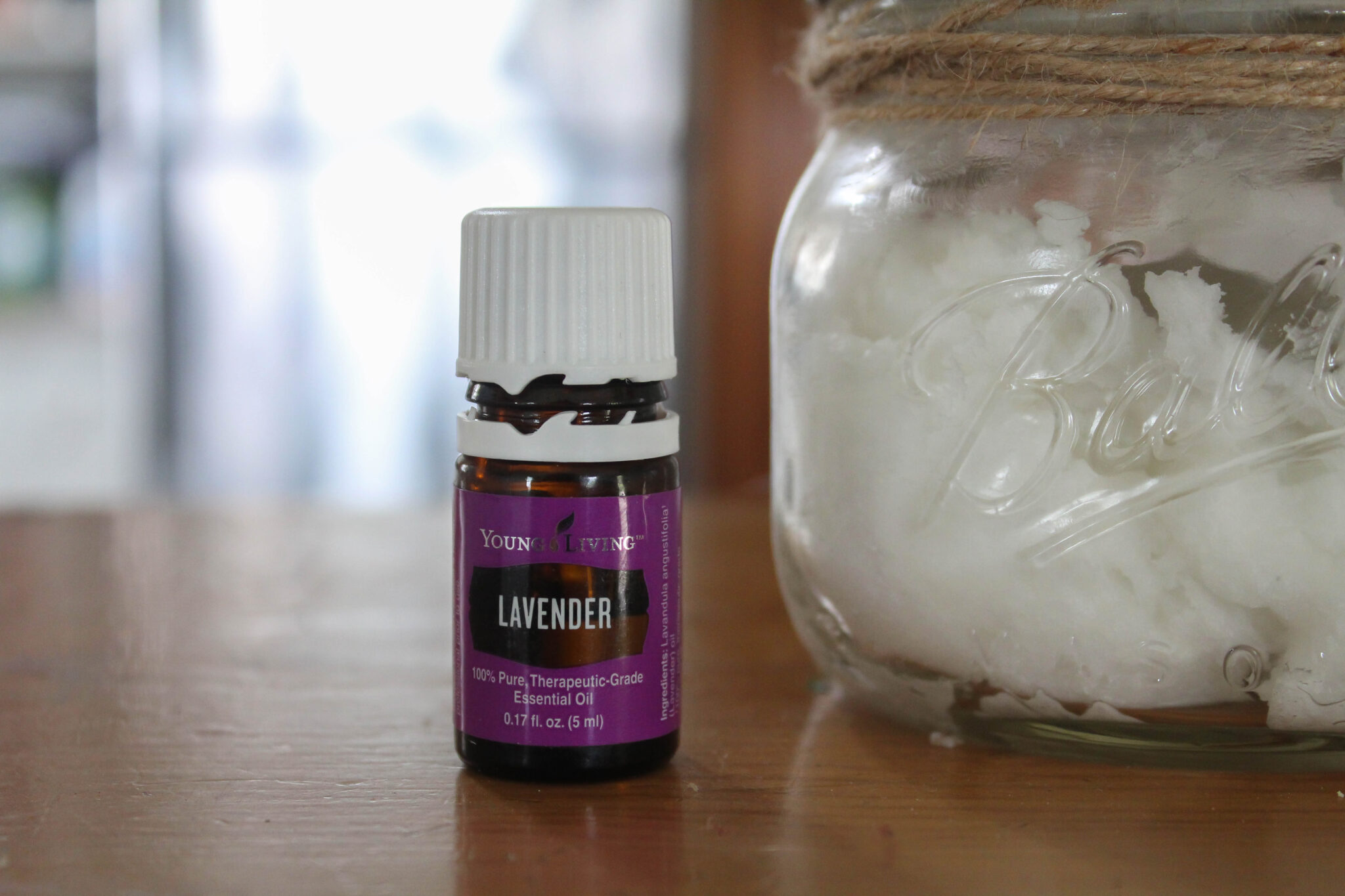 Choose a High-Quality EO
This isn't a recipe that you want to use a low-quality grocery store oil for! This is a product that's absorbed straight into your skin, so you want to make sure it has no synthetic fillers or chemicals added. This lotion is a great way to gain rest and eliminate stress, but it will only do its job if the oil is quality!
Choose Your Blend
Here's the fun part. Choosing your blend!
Restful Night: 10 drops Lavender per cup of Coconut Oil
Good Morning: 5 drops Peppermint and 5 drops Citrus Fresh per cup of Coconut Oil
Healthy Skin: 5 drops Lavender and 5 drops Frankincense per cup of Coconut Oil
Confidence Booster: 10 drops Valor per cup of Coconut Oil
Immunity Booster: (Use in small doses): 7 drops Thieves per cup of Coconut Oil
Ache Buster: (Best used on targeted muscle areas and in smaller doses) 7 drops PanAway per cup of Coconut Oil
Breathe Easy (Best on chest area and in smaller doses): 7 drops Raven per cup of Coconut Oil
Chill Child: I use this one on my kiddos. 10 drops Peace & Calming per cup of Coconut Oil
Calm the Mama: 10 drops Stress Away per cup of Coconut Oil
You can purchase these oils here.
Make Your Whipped Coconut Oil Lotion
Place one cup of coconut oil and the oils of your choice in a bowl or mixer. Whip until light and fluffy. Apply as needed. Store in a glass jar as the oils mess with plastic containers. Since this is simply coconut oil, you'll want to keep it in a cool place or it will melt.
Did you try a blend I didn't mention? Let me know in the comments!
Pin for Later Here!