This post might include affiliate links for products that I know and LOVE!
What's the best way to beat sugar cravings? Keeping easy to make, delicious, healthy treats on hand! My White Chocolate Peanut Butter Cups are protein-packed and deceivingly simple.
God bless Bake Believe and their lovely chocolate chips. Have you guys tried them yet? Stevia sweetened chocolate available at WALMART. It's a grand time to be a Trim Healthy Mama. 🙂 I tried the white and semi-sweet varieties. I must say, white chocolate is my favorite. I've enjoyed melted it and dipping strawberries in it. I also love using it as a topping in these White Chocolate Peanut Butter Cups.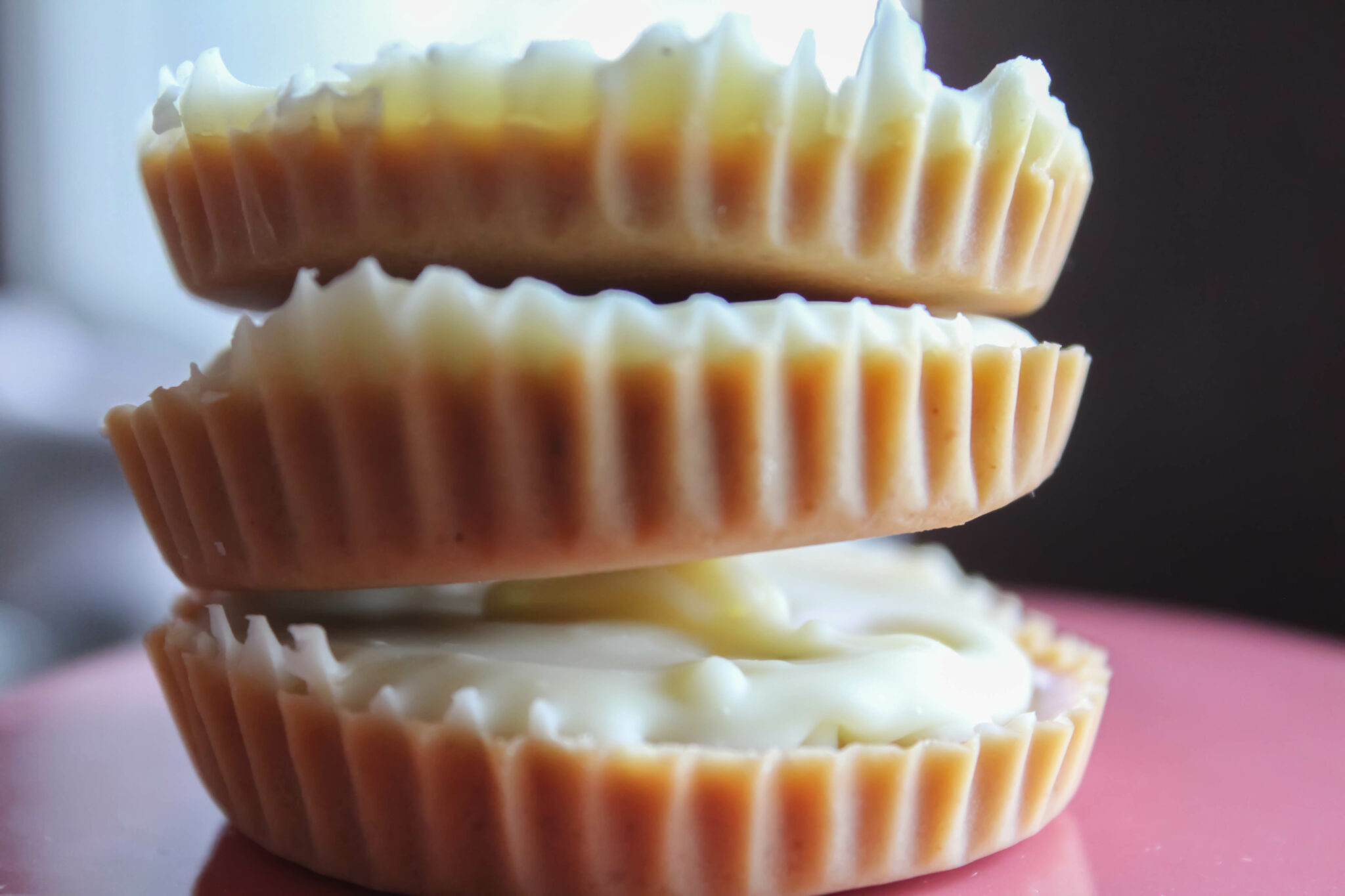 This recipe makes 8 candies. I used a regular muffin tin and ((Paw Patrol)) muffin tin liners, but I think they'd be super cute made in molds too.
This recipe is fat-based, so a Trim Healthy Mama S dessert or snack. It's also low-carb, sugar-free, and keto-friendly. I wanted to mention that you can also use Bake Believe's (or any other on plan) semi-sweet chocolate chip if you wanted regular Reese's style cups. You can find these chocolate chips at MOST Wal*Marts. They're usually in the baking aisle, but some ladies have found them near the candy.
If you make this recipe, tag me on Facebook or Instagram so I can see how you made it your own! My handle for both is @gracefilledhomemaking
Want More Desserts? You've Gotta Try..
Pin These White Chocolate Peanut Butter Cups for Later!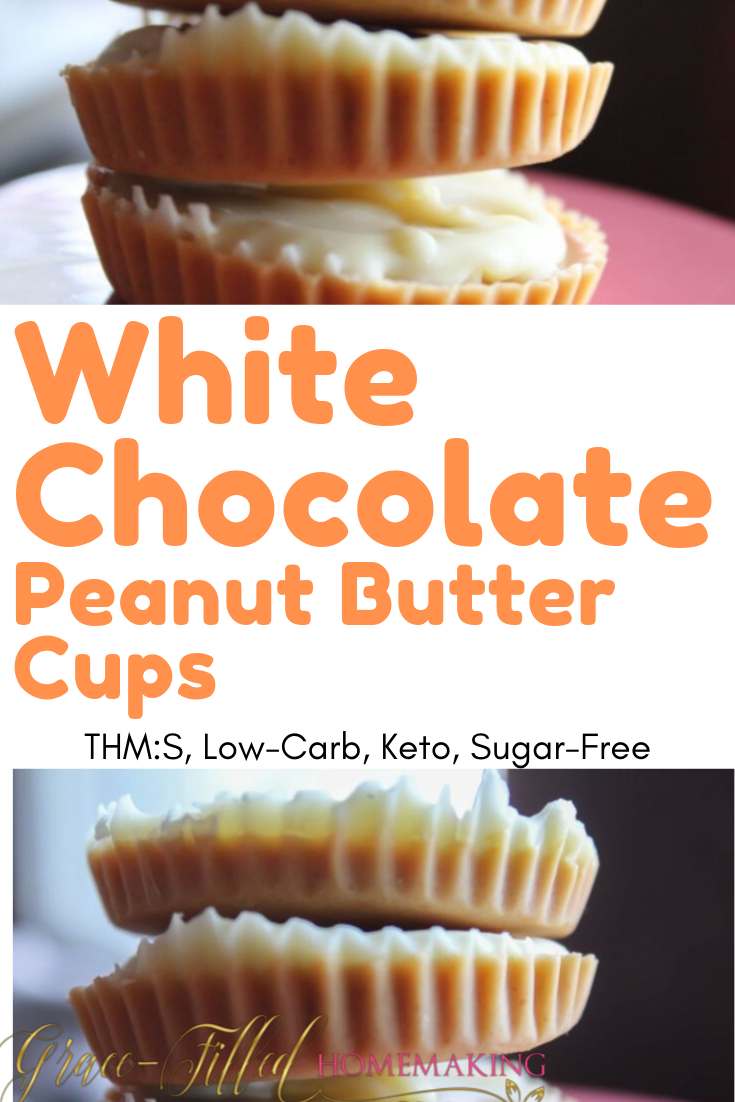 Servings:
Peanut Butter Cups
In a saucepan over medium-low heat, melt the coconut oil, salt, collagen, sweetener, vanilla, and peanut butter until smooth. Pour into desired mold and place in the freezer to set. Once set, melt the chocolate chips in a saucepan over low heat. Spread a spoonful of melted chocolate over each peanut butter cup and place in freezer to harden. Enjoy!