This post might include affiliate links for products that I know and LOVE!
My Brown "Sugar" Bacon Green Beans come together in minutes. I love using ALDI's extra fine frozen green beans in this recipe! They're crisp, yet tender.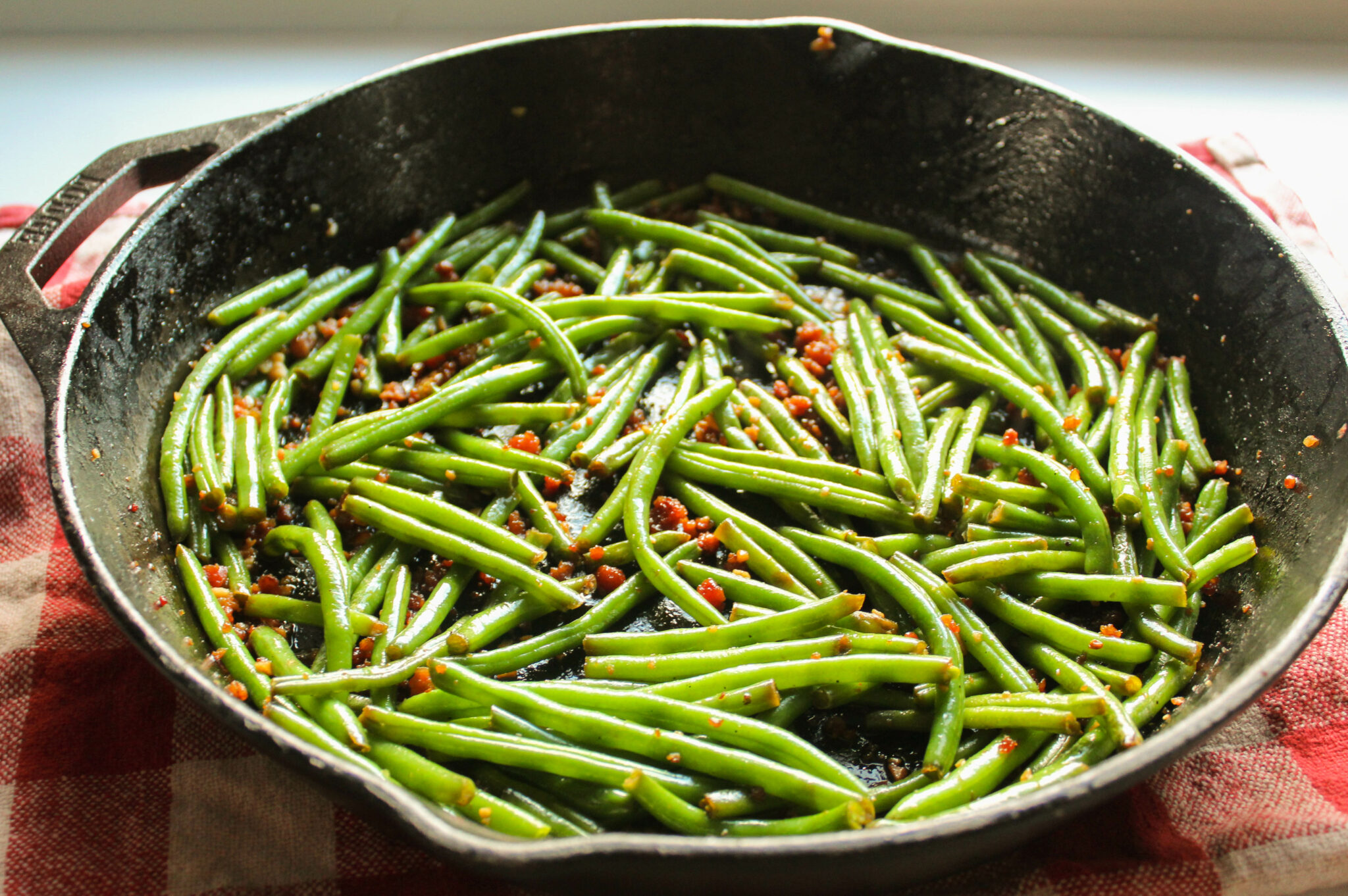 This is a savory side that came together based on what sounded good that night. Sorry, I wish I had a cooler backstory, but sometimes the tale is titled, "The People Need to Eat." 🙂 This is a fun way to get your veggies in and feed your bacon craving at the same time. The combination of brown "sugar" and bacon is so addicting that I bet you'll want more than one helping!
Kids and husbands really enjoy eating this as well, which is always a bonus! Low-Carb friends, this might not be ideal for you as it uses the tiniest bit of molasses. Trim Healthy Mama friends, we can use molasses in super small amounts (to flavor!). This is an "S" dish. I recommend having it with:
and other hearty meals that could use a little more veggies to round them out. This recipe serves 6-8 people.
Here are the exact products I used to make this dish..
Save my Brown "Sugar" Bacon Green Beans for Later Here!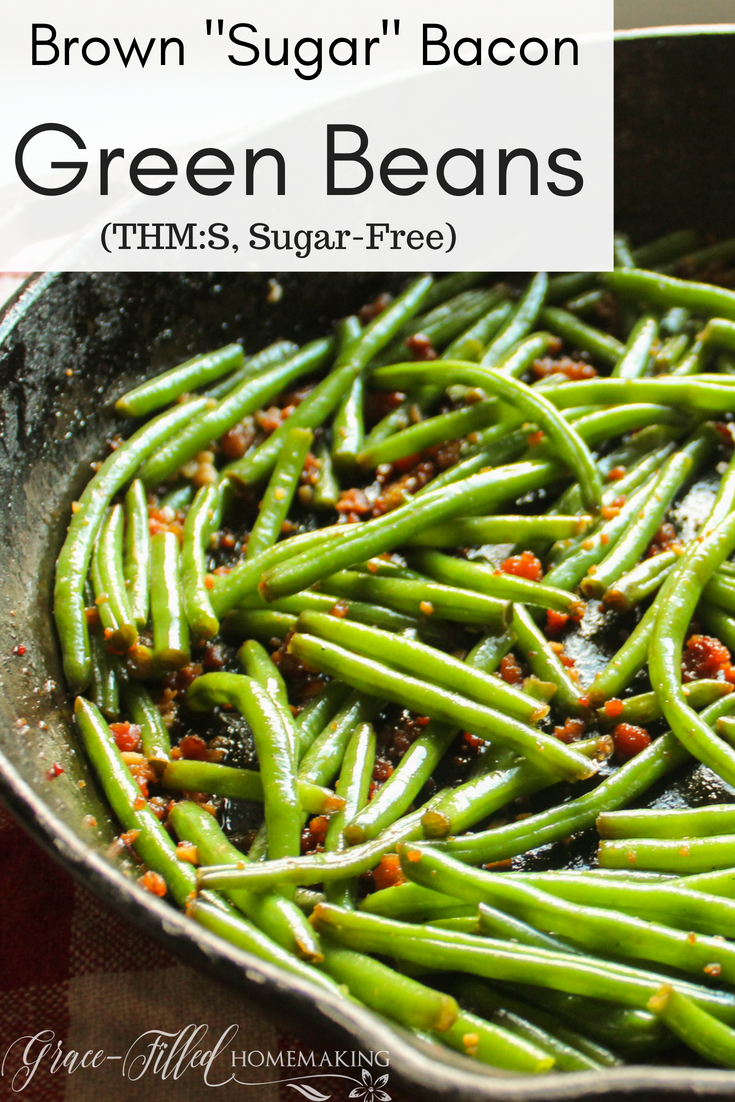 Preheat a skillet over medium-high heat and melt the coconut oil. Add green beans, molasses, salt, sweetener, and garlic. Cook until tender. Stir in bacon. Enjoy!