This post might include affiliate links for products that I know and LOVE!
This recipe actually is inspired by a chicken dish my Mama makes! She takes a blend of spices and rubs them on top of bacon-wrapped chicken. The result is an out of this world flavor party! I decided to create my own spice blend for this dish and make it sugar-free so we can freely enjoy this on the Trim Healthy Mama plan.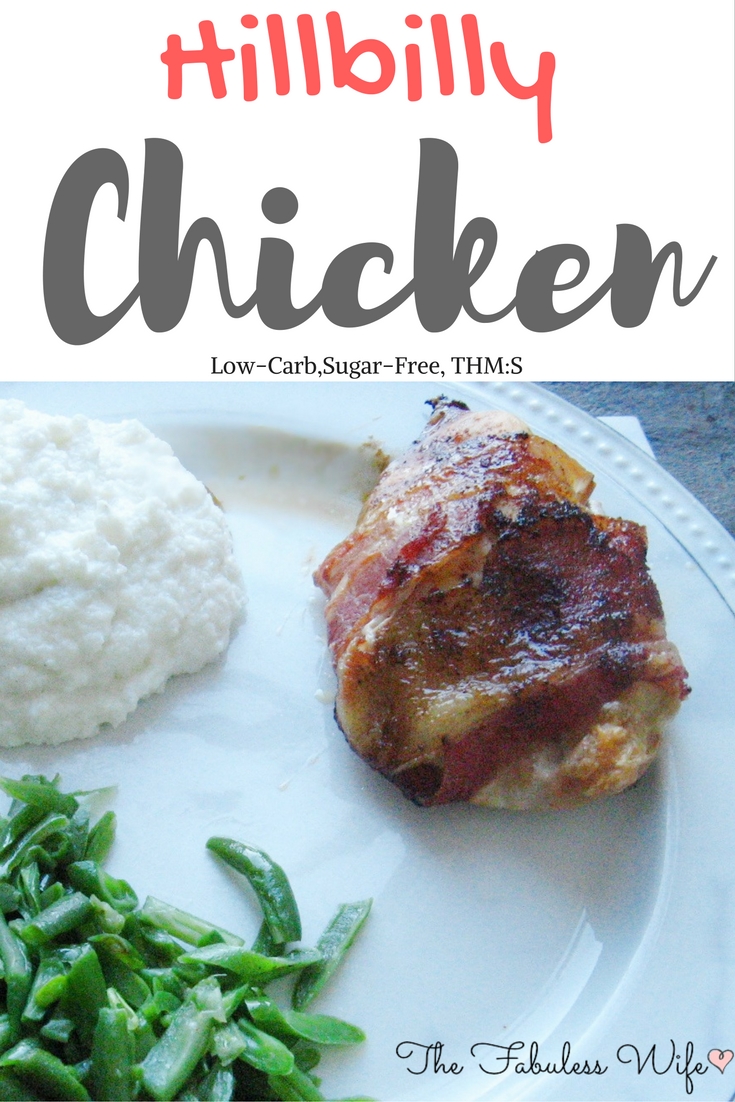 By the way, I'm 100% sure the men in your life are going to adore this because my man was in heaven. He requested I add this to our "rotation".
The spices I use are most likely ones that you have in your kitchen already. Another great option for this chicken would be to sprinkle a bit of Bri's Sweet and Spicy Rub on top if you have that on hand.
We found this chicken was complimented well by green beans and fotatoes, though a large green salad would be amazing too!
This recipe makes four chicken breasts.
Specialty Items Mentioned:
Servings:
Chicken Breasts
Preheat the oven to 400 degrees. Wrap four chicken breasts in bacon. Place a toothpick in the breast to hold it together, if you'd like. 🙂 Mix the butter, sweetener, molasses and spices together in a small bowl. Spread over the chicken breasts. Bake for 30-minutes or until juices run clear.