This post might include affiliate links for products that I know and LOVE!
This Apple Cider Shake gives you all the Fall flavors like apples and spice!
I'm still working on a THM-friendly version of Apple Cider or something similar enough to pass for Cider, but in the meantime, I've been enjoying this lovely Apple Cider Shake. Lately, I've been a huge fan of quick, easy Fall snacks. Shakes are a great option for busy Mamas because they whip up in just minutes! This recipe gives you more than enough goodness to share with a friend (or 2 hungry little men). 🙂 It's totally kid-friendly! My kids have been bringing me apples asking me to make another apple shake.
This shake is on my rotation because it includes cold-fighting ingredients like Baobab Powder. Baobab gives this recipe a great "tangy" taste without being overpowering. I used fun spices like allspice and cinnamon to recreate a cider-like flavor. I used a small amount, but you can easily up that if you like your ciders to have more spice. Almond milk and a tiny bit of collagen give this shake a creamier texture, almost similar to a frappe, while MCT oil gives you fat-burning benefits.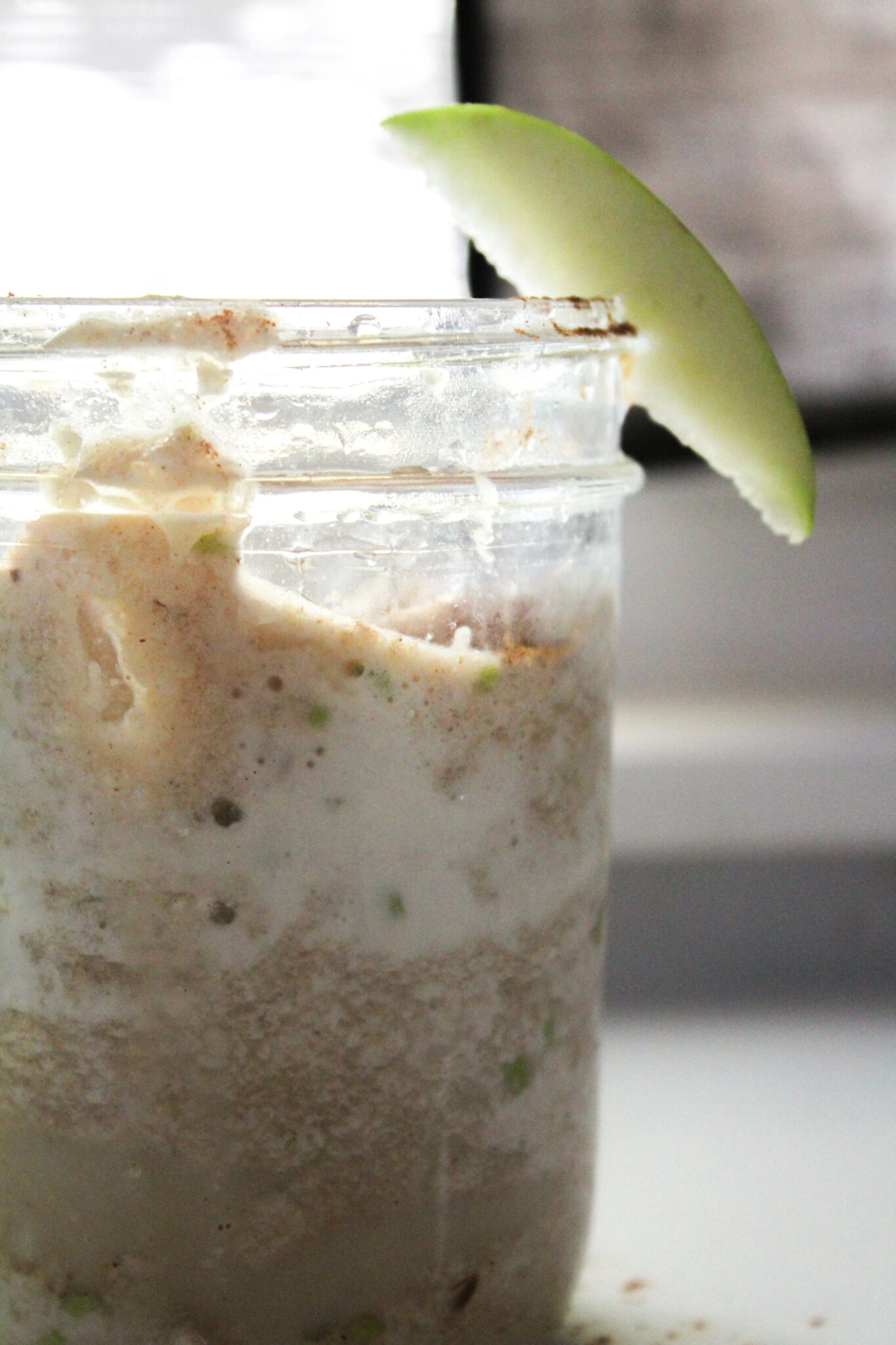 My Apple Cider Shake is an "E" because of the carbs from the apple. I find this shake works best as a snack rather than a meal, but if you'd like to have it for breakfast, up the collagen to 1 scoop. That should give you enough protein to hold you over. This shake is listed as a single-serve recipe, but in all reality, it makes a VERY large serving. I was able to have more than enough for my 2 boys and I.
Special Ingredients Used: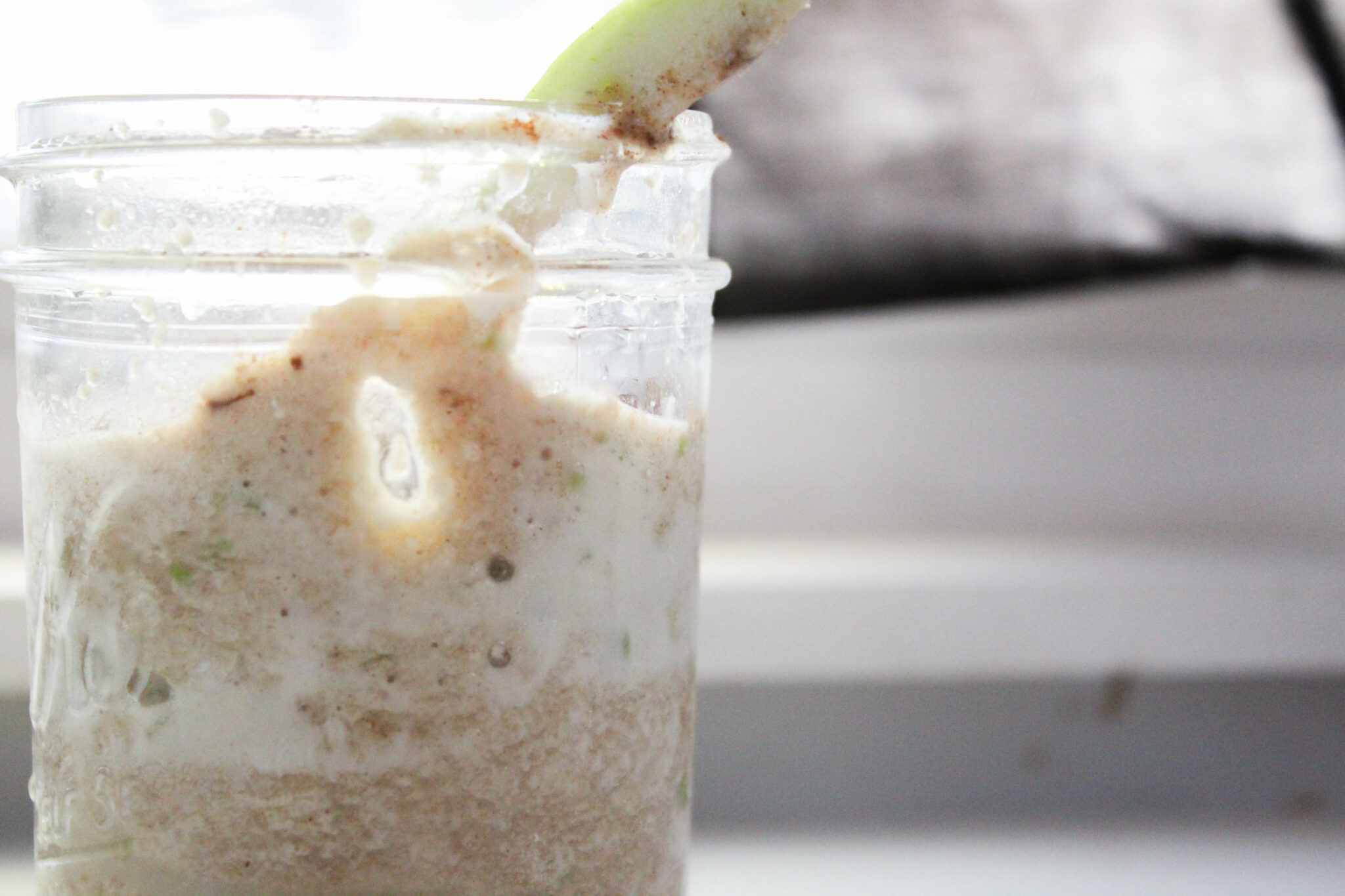 You Might Also Like These Recipes..
Copycat Starbucks Passiontea Lemonade
Pumpkin Spice White Hot Chocolate
Pin My Apple Cider Shake Recipe for Later Here!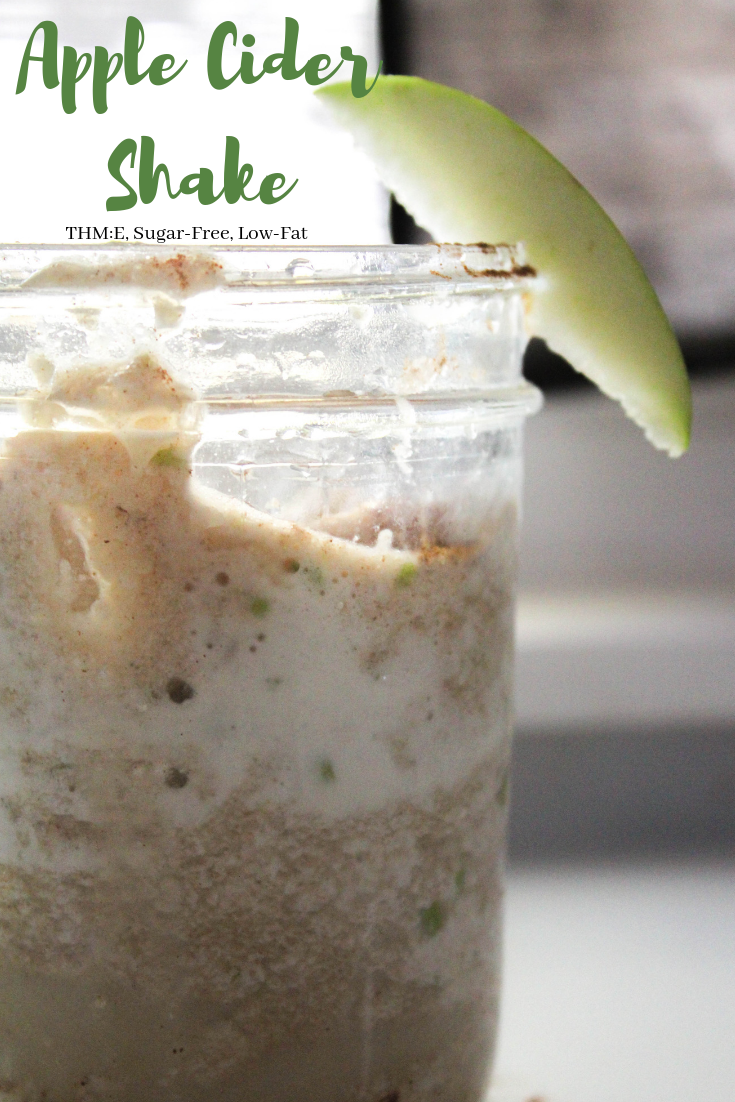 Blend all ingredients except ice until there are no more apple chunks. Add ice and blend for a few seconds more. Enjoy!