This post might include affiliate links for products that I know and LOVE!
It's Pumpkin Spice season which is one of my favorite seasons of the year! I wanted to convert a super-popular coffee shop recipe, the Pumpkin Cream Cold Brew that's been showing up all over the place.
I should probably preface this by saying that I haven't actually had Starbuck's version, so this is more a Cate interpretation of what I think it a Creamy Pumpkin Cold Brew should be like. 🙂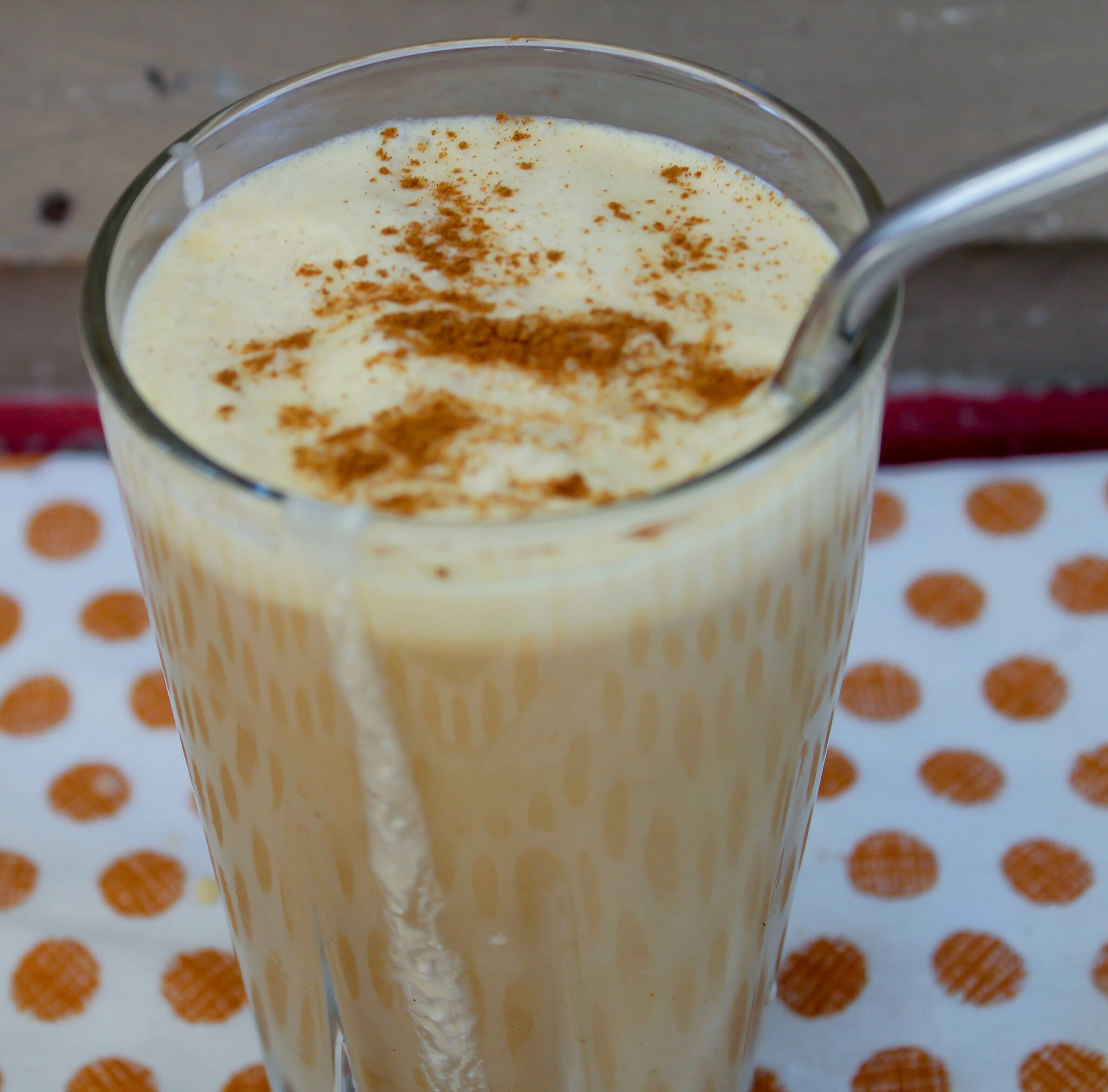 Trim Healthy Mama friends, this drink is a THM:S due to the cream. The amount of drinks it makes is dependent on how much cream you want to use each time. I use 1/8 C. of this mixture frothed.
Note: You can use a blender, but I much prefer a milk frother for this. Because it doesn't have nasty chemicals, the foam isn't as "cloud-like" as other versions. I also chill the cream mixture before attempting to froth it. You can use a blender, but you won't have as nice of results. Here's a link to my favorite milk frother. At the time of writing this, it's under $5. I use a cold-brew pitcher I found at ALDI, but you can find them on Amazon as well. Here's one that's similar to the style I use!
Don't skip the straining part. It helps the cream get lighter and fluffier! I use this fine mesh strainer. You'll have a bit of pumpkin cream puree in the bottom. I usually just eat that. It tastes like pumpkin pie. 🙂
Want More Pumpkin In Your Life?
Pin my Creamy Pumpkin Cold Brew Here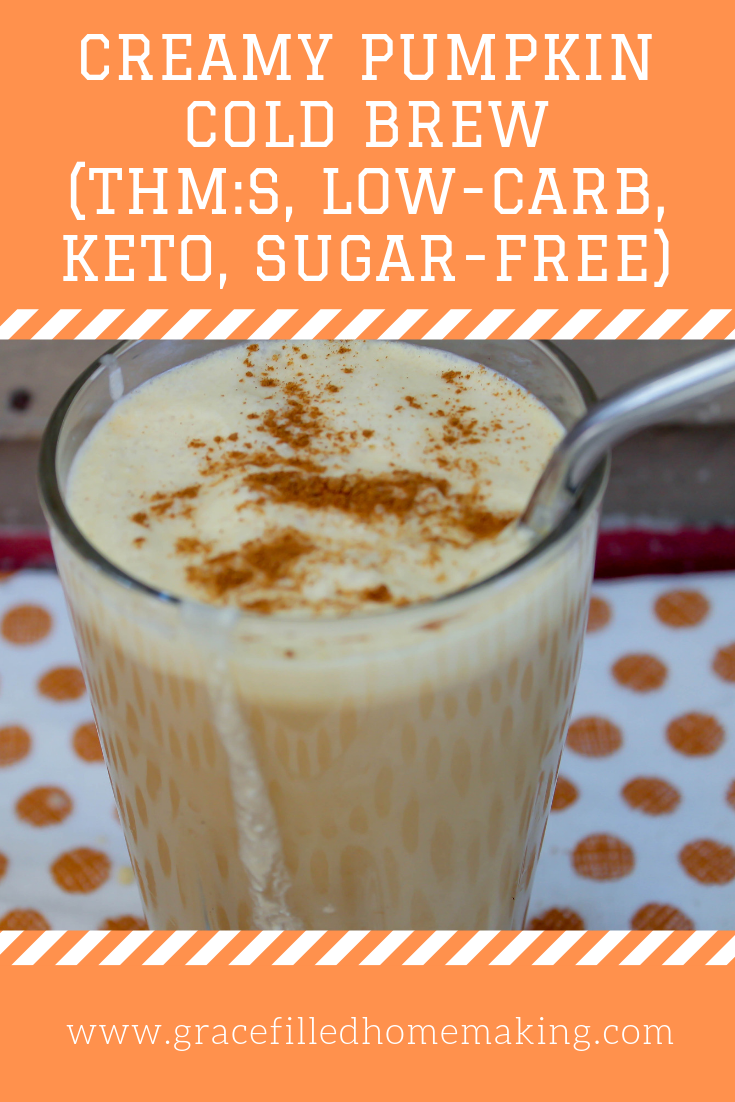 Heat all ingredients over low heat until warmed through. Don't boil or the texture won't be correct. Remove from heat and strain. Refrigerate until ready to use. To Make Your Coffee: 1. Remove the desired amount of cream and froth till foamy. 2. Fill a cup with ice. 3. Pour cold-brew over the top. 4. Top with cream. 5. Enjoy!