This post might include affiliate links for products that I know and LOVE!
I saw a Pumpkin Crunch Cake floating around Facebook and I knew I had to convert it to the THM side.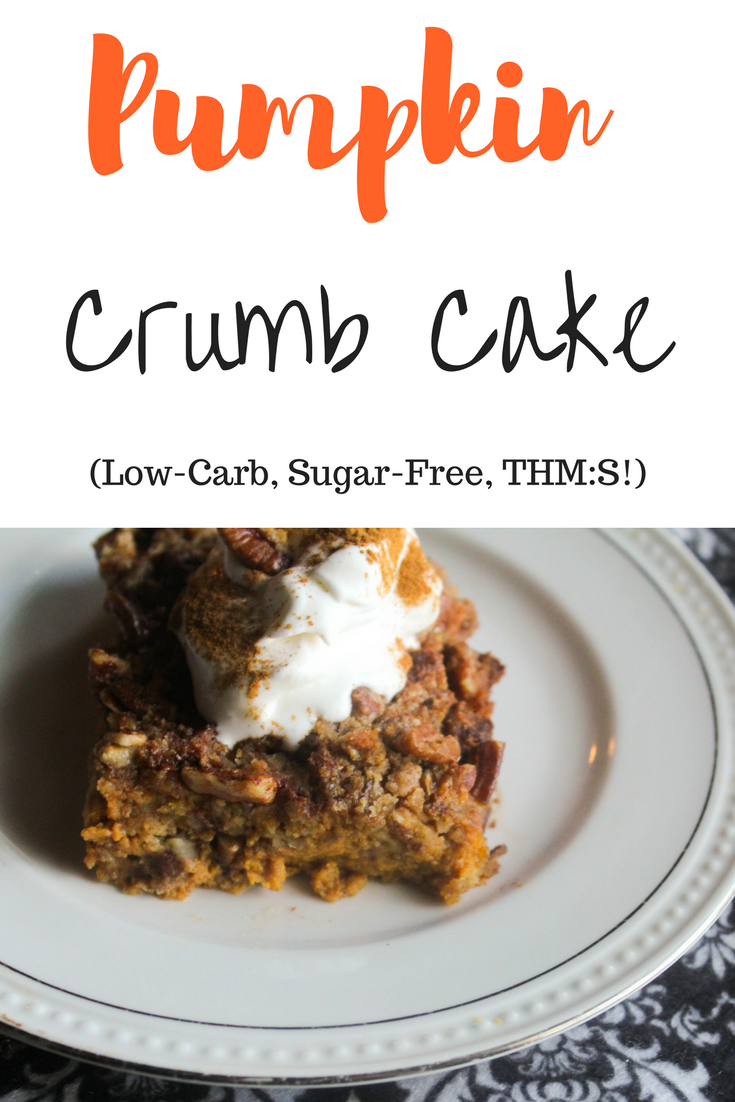 This cake is one of a kind. It features a pumpkin pie filling on the bottom and a crumble topping that is to die for. I kept it a little lighter by using THM Baking Blend. It has nuts and a bit of butter, so it needed some sort of calorie cutback. 🙂 I'm over here feeling like I hit gold with the filling. I think I found my new favorite on plan pumpkin pie filling! I'm really excited to take this dessert to any Fall time potlucks and family gatherings. I think this is the type of dessert that even those who aren't on plan would love.
My little ones had so much fun making this cake. They were able to add things to the mixing bowl and of course, lick the batter. I love being able to include them in my work. It makes for a wonderful bonding time. A few of you have asked how I record my recipes and the answer is simple. I just write my recipe on a notecard, sometimes before I make the actual recipe and sometimes during. I have lost a note card before, so maybe I need a new system!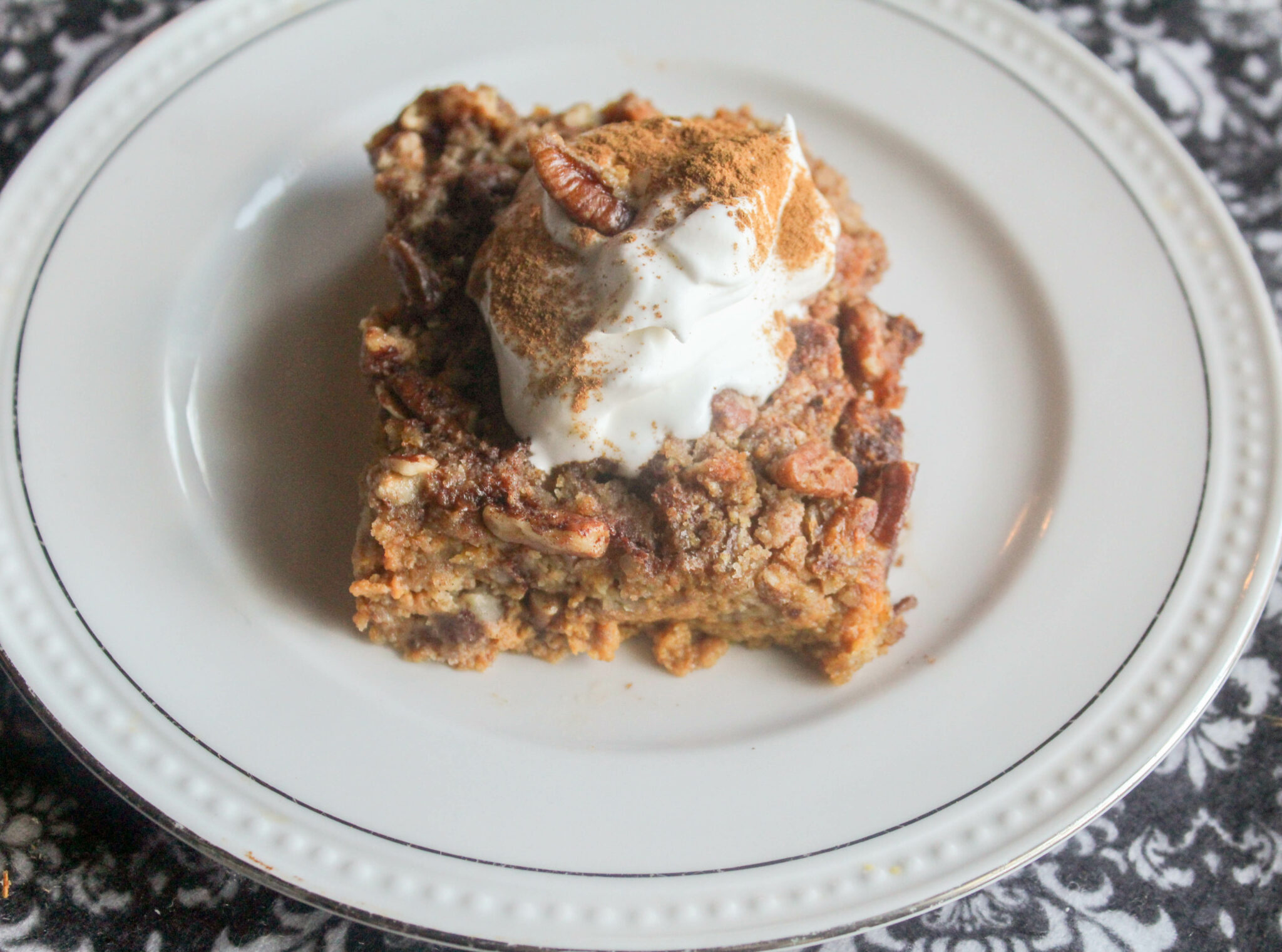 This recipe makes a full 9×13 inch pan. I found that one square was satisfying with some coffee (of course! #Momlife!)
Special Items Mentioned:
Nutrition Facts
Amount Per Serving
% Daily Value
Vitamin C 0%
Calcium 34%
Iron undefined%
Preheat oven to 350. Grease a 9x13 inch pan. Mix all ingredients together and spread in pan.
Mix dry ingredients together and sprinkle over the pumpkin filling. Pour melted butter evenly over top. Bake for 1 hour. Your filling should be set, like a pumpkin pie and your topping should be lightly brown. Enjoy!