This post might include affiliate links for products that I know and LOVE!
Peanut Butter + Chocolate =Peanut Butter Brownie Bites!
Classic combo!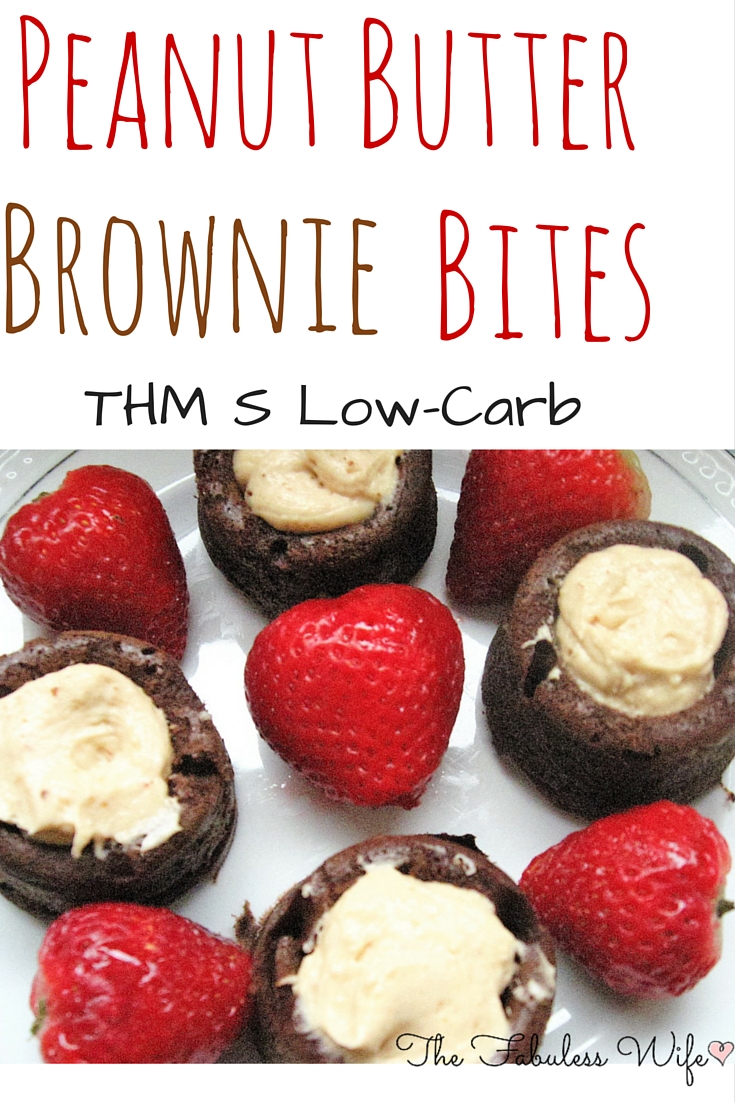 I wanted to create a "cute" dessert that tastes amazing. My goal is to create healthy desserts that don't taste healthy. I tweaked my brownie base from my Better than Snickers Cake  to create a brownie that is so fudgy, you can't tell it's Trim Healthy Mama-fied. Seriously, I made my husband (aka guinea pig!) try them since he's brutally honest and he said he couldn't tell a difference. He's the brownie king, so if he says these rock..they rock! 🙂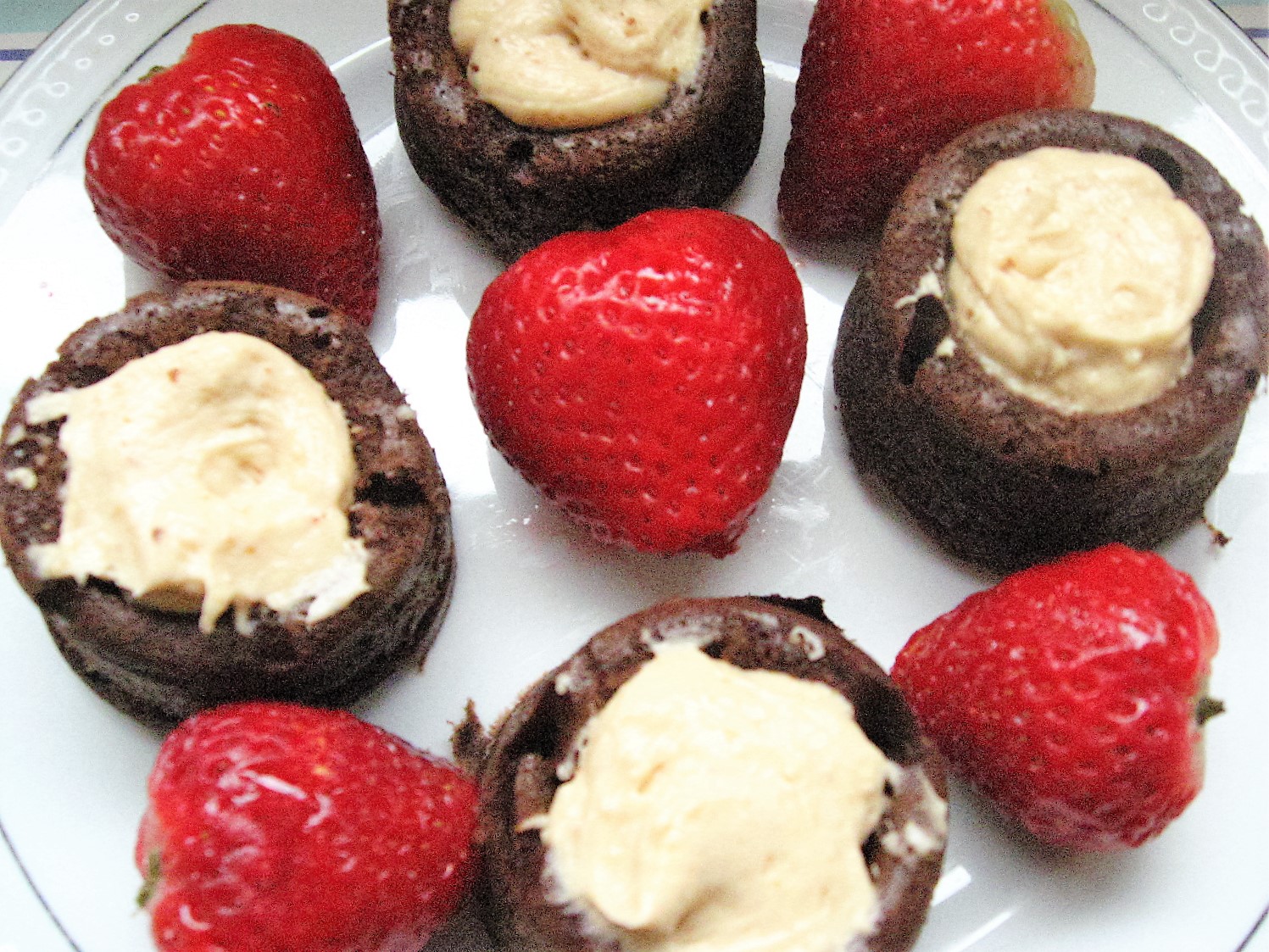 This dessert is super rich, so I put it in miniature form. I find that two, sometimes three bites is enough to fix my chocolate cravings. I used a mini silicone bundt cake type form that I found thrift shopping. I like this pan because it adds the little divot in the top. If you don't have a pan like mine, you can use a mini muffin tin, or even a large muffin tin and press a spoon into the brownies as soon as they come out of the oven. I have no clue where my pan was originally from, as there's no brand name or anything on it! I did find this similar one on Amazon, though. I'm going to buy this one as soon as possible since it's pink and all. 😉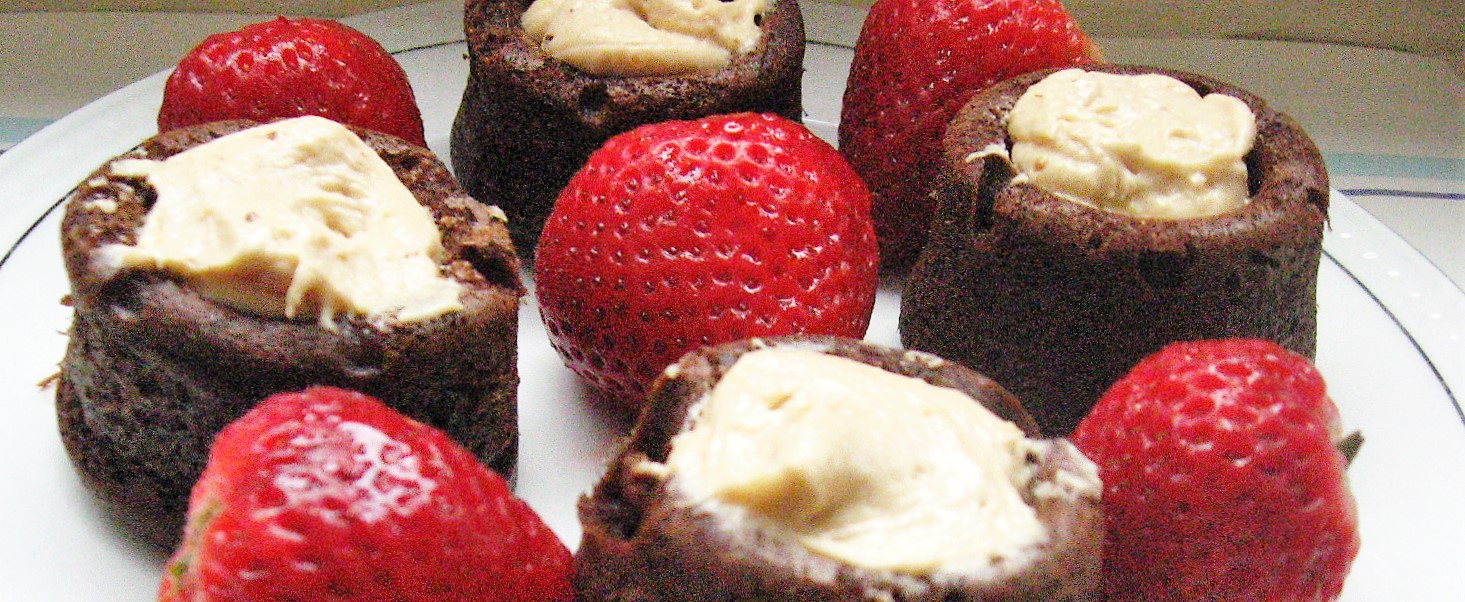 Here's where you can find the THM-specialty products I used:
Gentle Sweet (The BEST sweetener for newbies!)
PS: I like these brownies best after they've been in the fridge for an hour or so. 🙂
Preheat your oven to 350 degrees. Melt butter and bakers chocolate over low heat till just smooth. Pour into a large mixing bowl and add remaining ingredients. Stir until combined. I used a little silicone pan for my bites. I baked mine for 20 minutes. You can use a larger muffin tin for bigger "bites", just make sure to adjust the cooking time! You want your brownies to be just barely done, as I find this makes them super fudgy.
Combine all ingredients. Add more almond/cashew milk if you see fit. Pipe icing on top of cooled brownie bites.
While this recipe doesn't contain okra, I still found it tastes best after being in the fridge for a couple of hours!
Since this is a decadent dessert, I'd say one or two bites would be a serving.