This post might include affiliate links for products that I know and LOVE!
My Spinach and Artichoke dip is sure to be a crowd-pleaser! I like to serve this dip with lavash crackers, veggies, or toasted Joseph's pitas.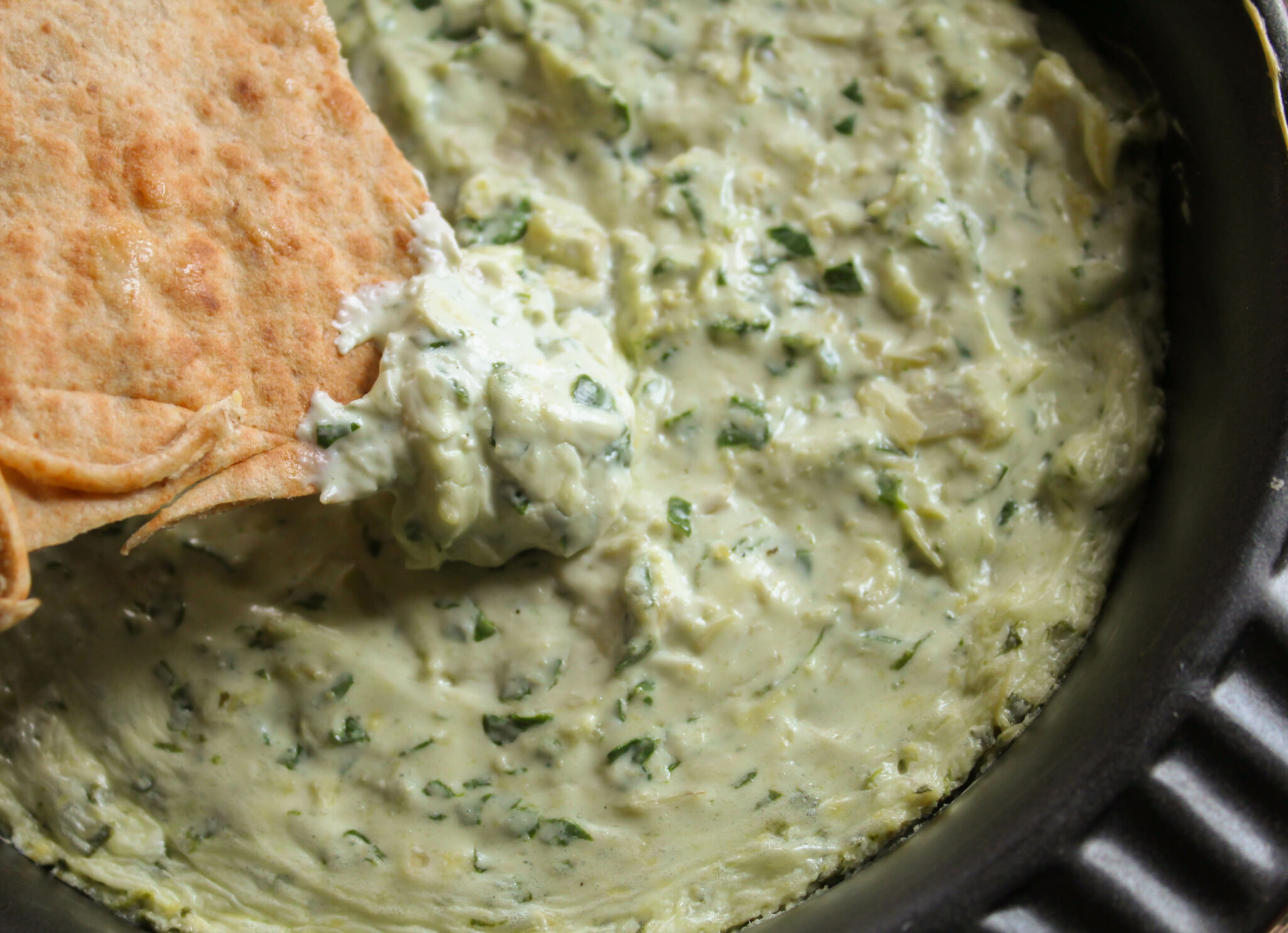 The best thing about this dip? You can serve it hot or cold! It's great either way. It also doesn't take long to put together and it has a really pretty green color.
I created this dip to be a little lighter than most. For example, I use Greek yogurt along with 1/3 fat cream cheese and a tiny bit of mayo. This creates a rich texture that bakes up really well without all the calories.
Notes:
I used fresh spinach. This eliminated a lot of the prep work that you have when using frozen spinach. Plus, there's no extra juice. 🙂
I used marinated artichoke hearts and they worked great! Be sure to drain any extra liquid.
It works best to fold in the chopped spinach and artichoke hearts. This way they don't get broken up too much in the mixing process.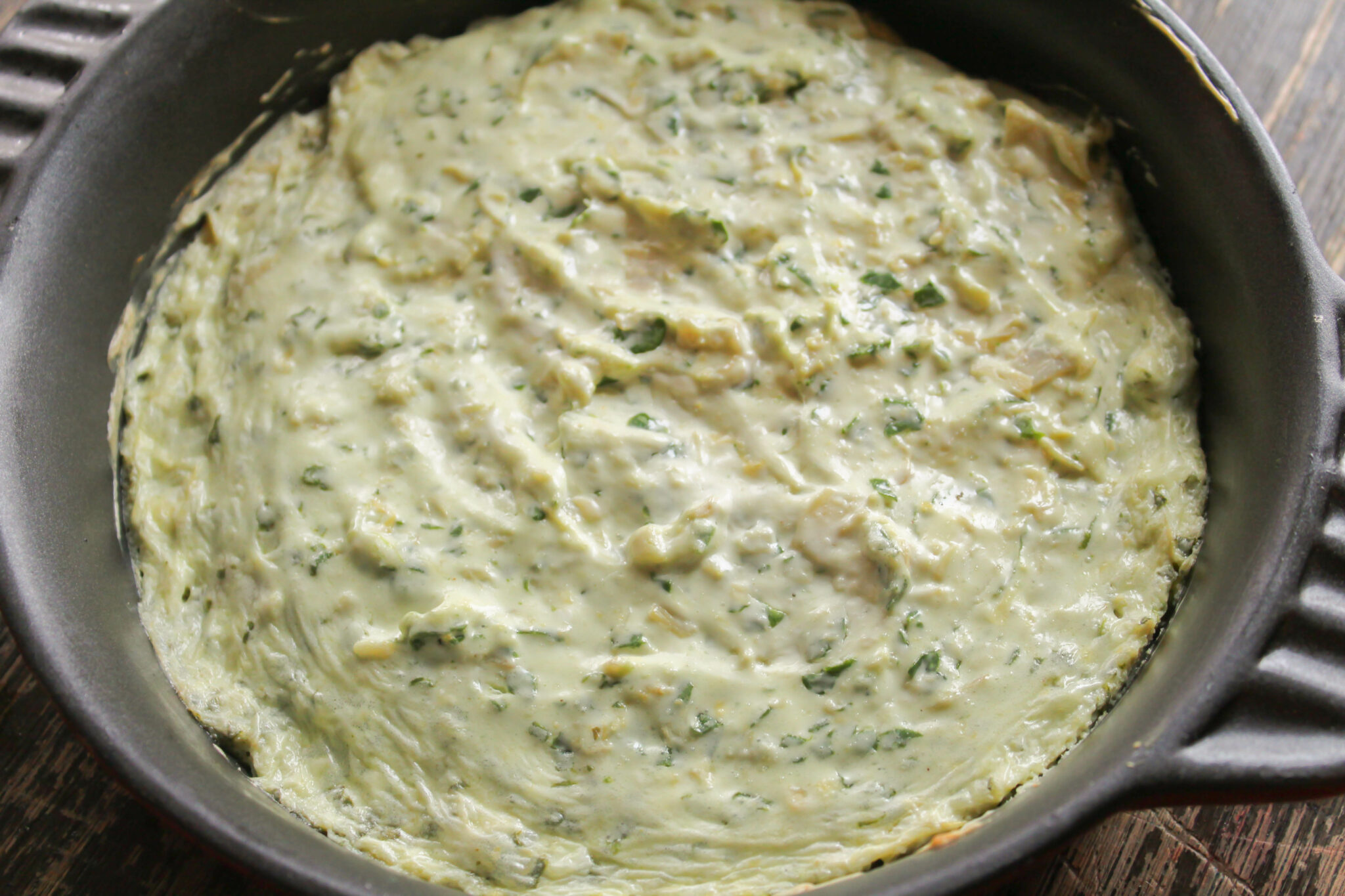 Need More Delish Snacks? Check Out:
Pin My Light Spinach and Artichoke Dip Here!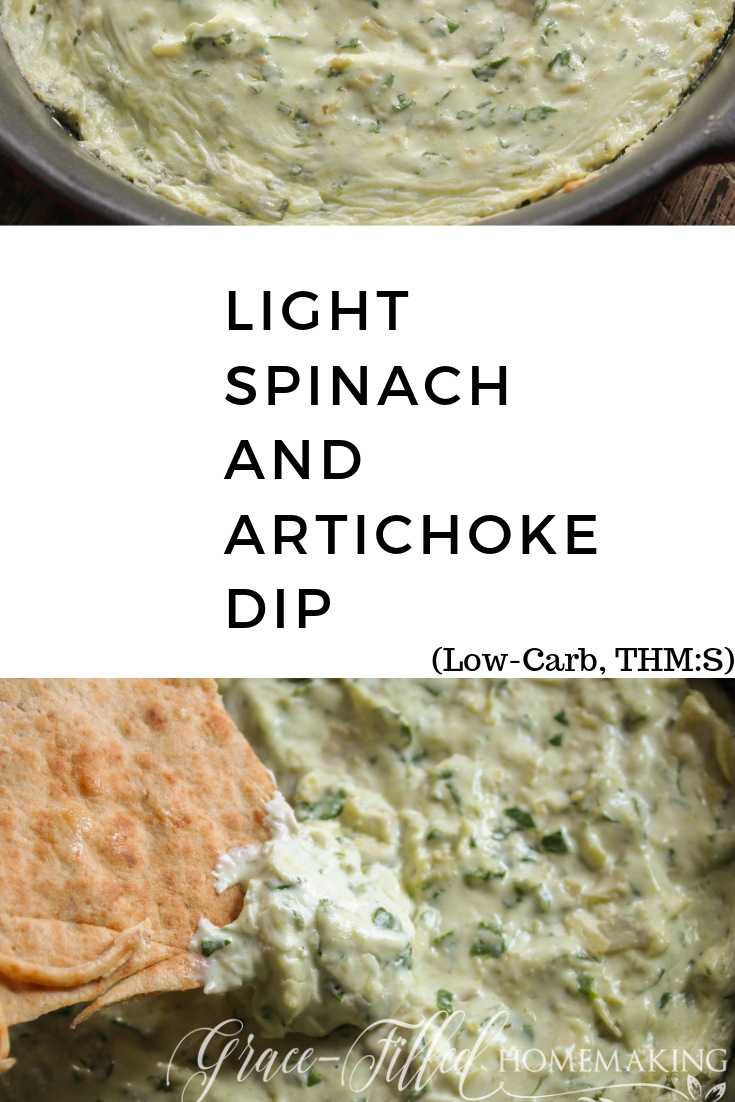 Mix together the cream cheese, mayo, yogurt, and spices. Fold in the artichoke hearts and spinach. Spread in an 8x8 inch pan. Bake at 350 for 15 minutes.