This post might include affiliate links for products that I know and LOVE!
If you're looking for an "S" friendly pancake that you can slather butter on..I got you covered! My Chocolate Chip Greek Yogurt pancakes are absolutely delicious and have a great texture.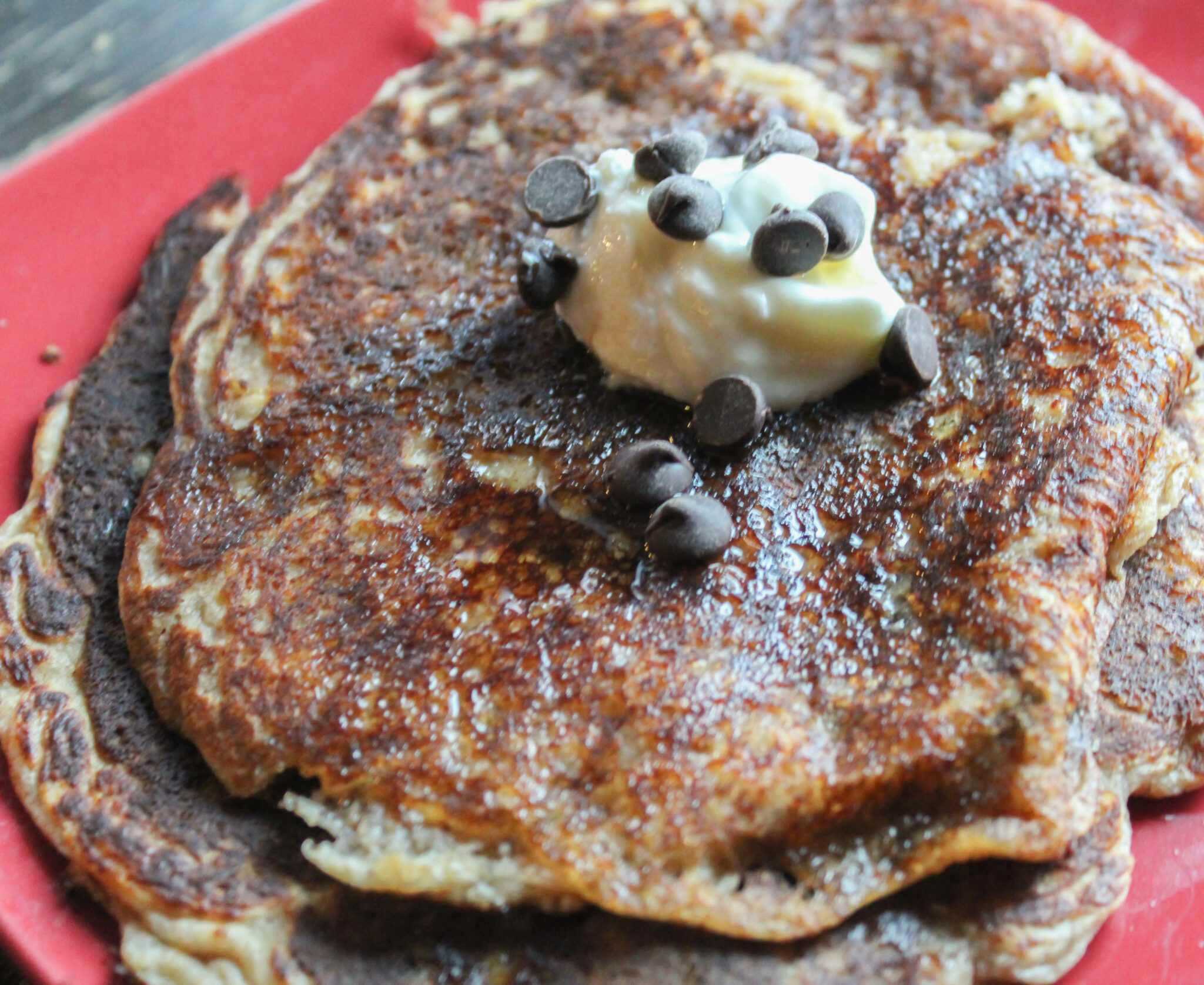 These pancakes are a new family favorite. I was looking for a way to make a traditional pancake that tastes close to the "real" thing and Greek yogurt came to mind! I've heard of sour cream being used in pancakes and I figured that subbing Greek yogurt would make them have more protein.
Notes:
This recipe served my family of 4 with a little extra batter.
It made 4 large pancakes
I put cinnamon and vanilla in my batter (family trick!), but you can omit if you'd like.
If you'd like a fluffier pancake, you can separate your eggs and whip your egg whites until fluffy, then fold them in at the end. I haven't tried this yet, but will update the post when I do!
I recommend using a high-quality cast iron pan to make these pancakes. I used my favorite lodge skillet which you can find at Walmart or online.
Want More Breakfast Ideas? Try these!
Blueberry French Toast Overnight Oats
Pin my Greek Yogurt Pancakes for Later!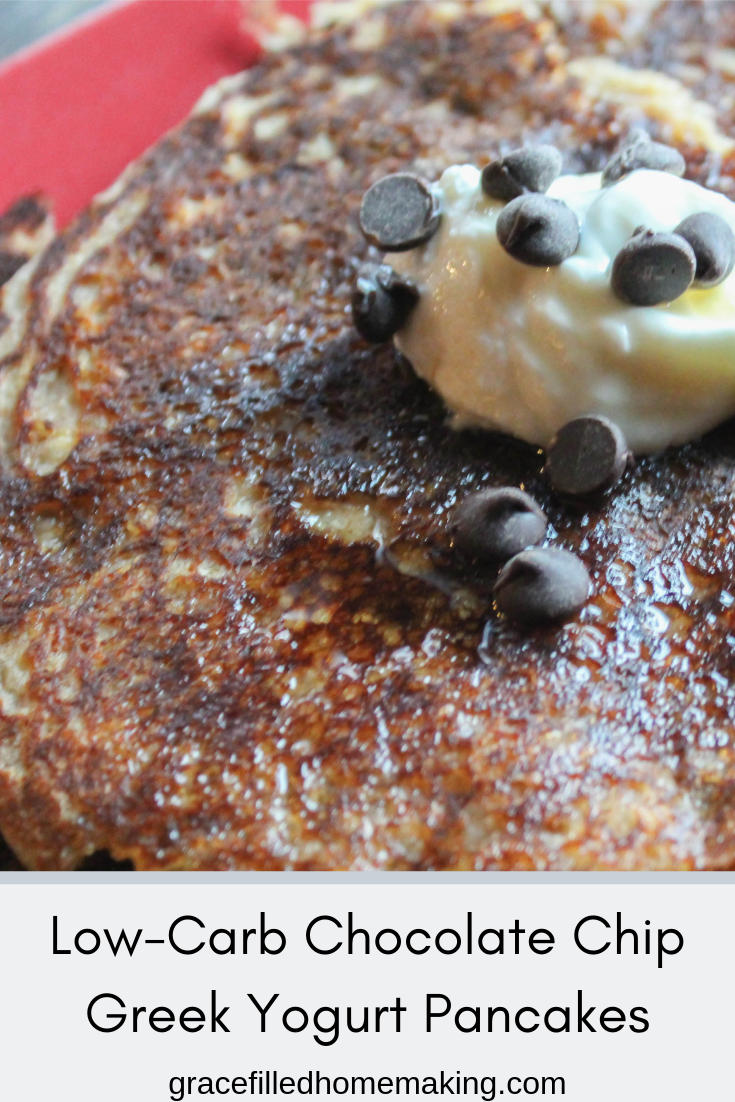 Mix all ingredients together. Preheat a skillet over medium heat and spray the pan with coconut oil cooking spray. Ladle batter onto the pan, sprinkle about 1 T chocolate chips on top and let pancake cook on one side until bubbles form all over. Flip and let cook for a few more seconds until set. Enjoy!