This post might include affiliate links for products that I know and LOVE!
Who else is a huge peanut butter fan? I'll be the first to admit that peanut butter is one of my favorite things! If you're obsessed with peanut butter, my Peanut Butter Lovers Cake is going to be right up your alley. It's rich and decadent and best of all, it has a bakery style crumb that I worked for a long time to perfect!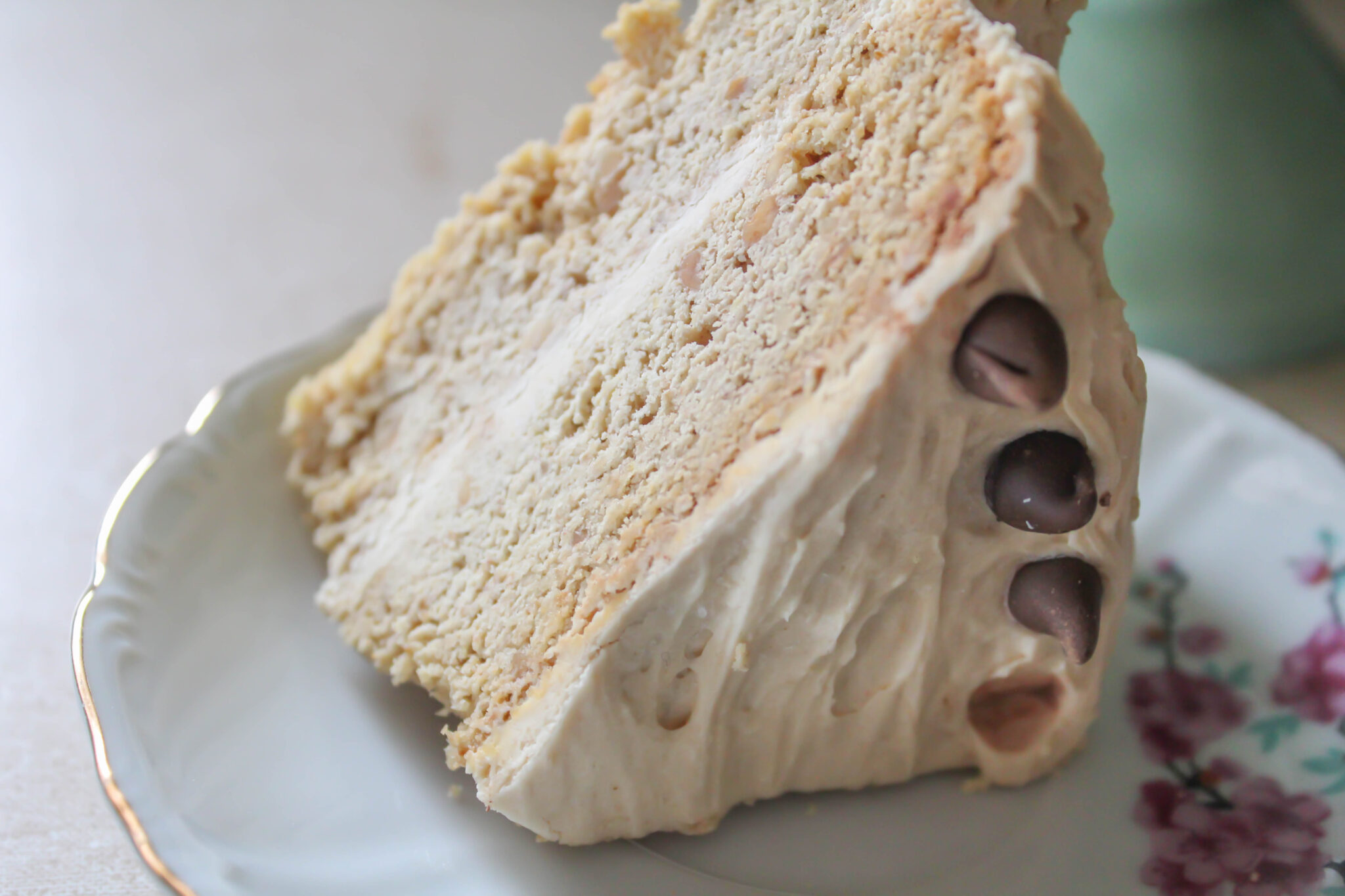 This cake is a variation of my Mini Peanut Butter Blossom Cakes. I wanted to lighten up the recipe, so I used Trim Healthy Mama's Baking Blend. The Baking Blend gives it an even better texture than almond flour, so I was happy! Instead of putting it in mini cake pans, I spread it in one pan. Instead of a complicated ganache, I whipped up a simple peanut butter frosting. Voila! An easier, lighter cake that tastes even better than the original.
This recipe makes one layer cake or 2 9-inch round pans. You'll notice that there's not a whole lot of icing either. This is totally intentional on my end. Like I said, this is a really rich cake and I felt that too much icing would be overload. Feel free to double the icing recipe if you want to really indulge. My husband said to tell you that double icing would make this cake even better. 🙂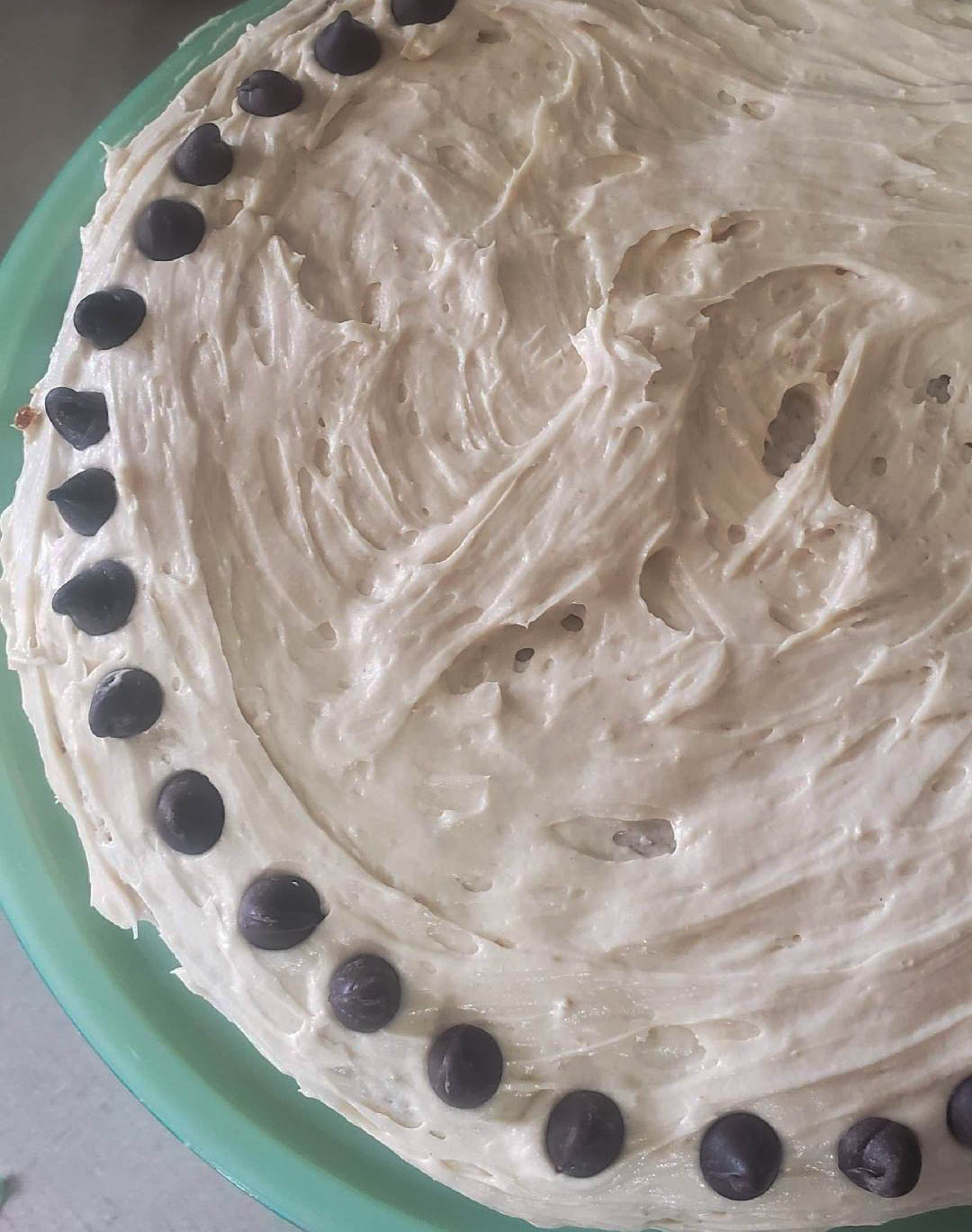 Special Items Mentioned..
You Might Also Like..
Pin This Post Here!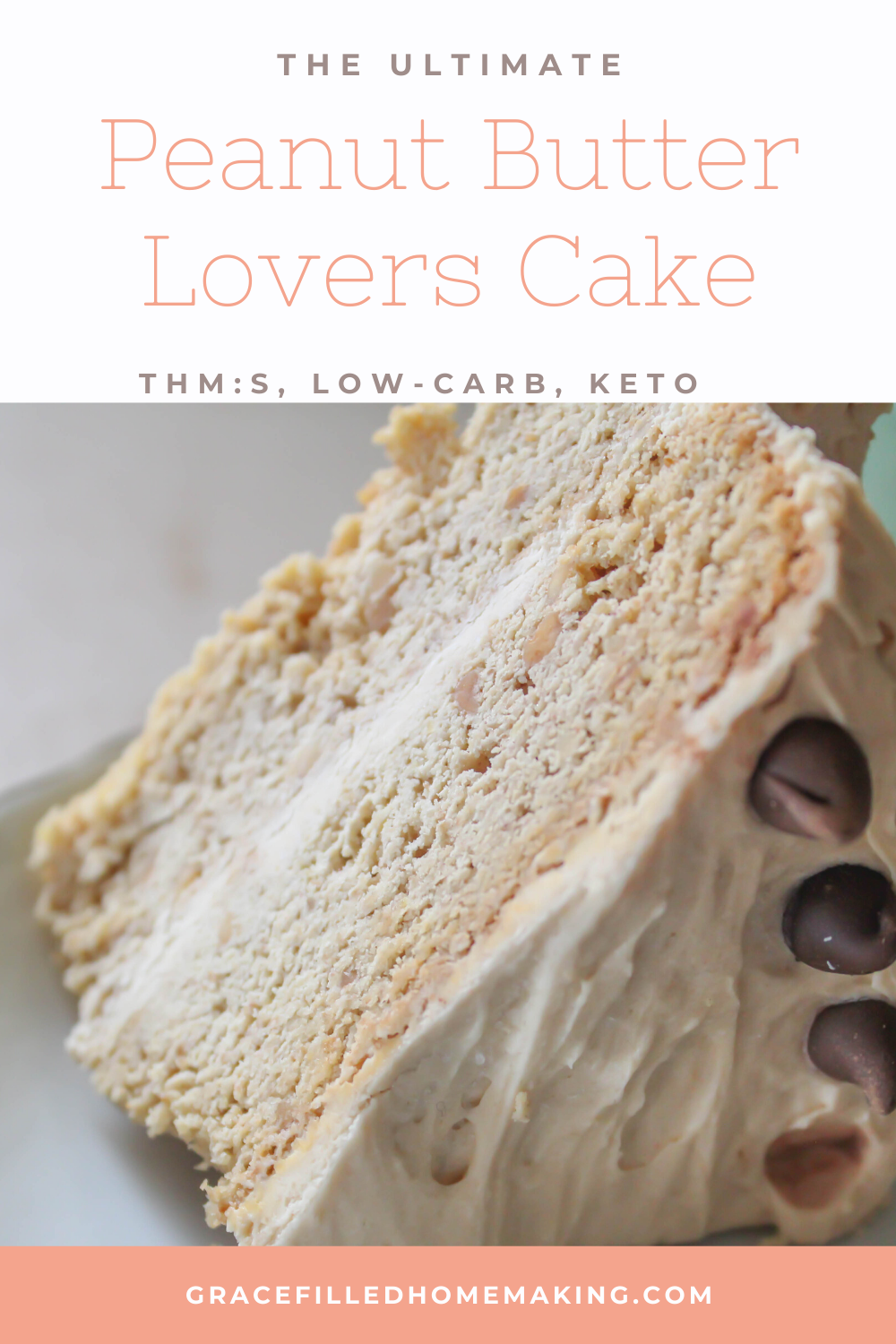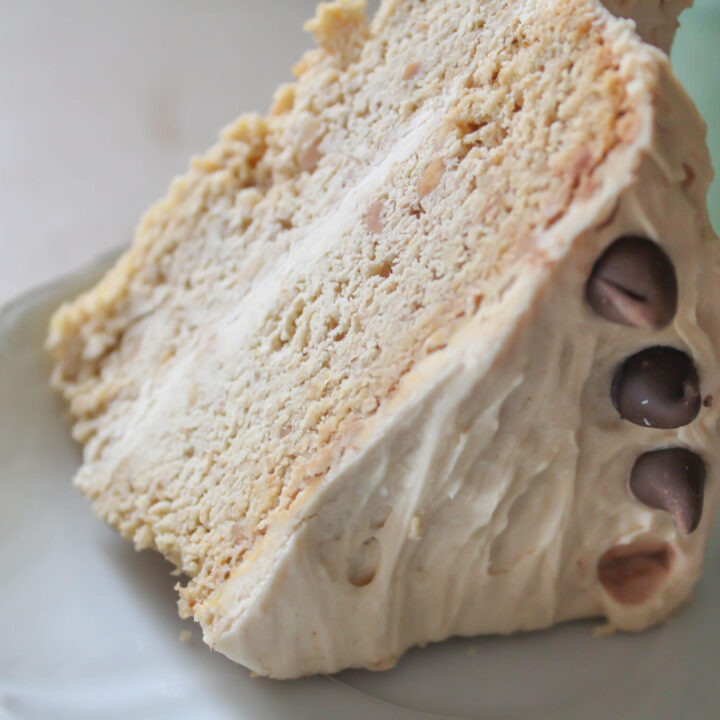 Peanut Butter Lovers Cake
Ingredients
Cake
1 C. Natural Peanut Butter
1/2 C. Melted Butter
1 C. Gentle Sweet
1/2 C. Almond Milk
1 t. Vanilla
3 Eggs
2 C. Baking Blend
2 t. Baking Powder
1 t. Baking Soda
1/4 t. Mineral Salt
Frosting
8 oz. Cream Cheese
4 T. Softened Butter
1/2 C. Gentle Sweet
1 t. Vanilla
3 T. Peanut Flour
3 T. Heavy Whipping Cream
Instructions
Cake: Preheat oven to 350. Cream Peanut Butter, Butter, almond milk, and sweetener together until fluffy. Beat in the egg and vanilla. Add all dry ingredients and blend until combined. Put in 2 greased round cake pans and bake for 25 minutes or until knife inserted comes out clean. Let cool.
Frosting: Cream all ingredients together until thick. Spread evenly on both layers of cake. Enjoy!
Recommended Products
As an Amazon Associate and member of other affiliate programs, I earn from qualifying purchases.