This post might include affiliate links for products that I know and LOVE!
It's still November for another week, which means I can still post this Pumpkin Spice Muffin in a Mug and not be totally irrelevant, right? 🙂 Lately, this has been one of my favorite quick treats. It's fluffy, the flavors are spot on and the cream cheese frosting is to die for.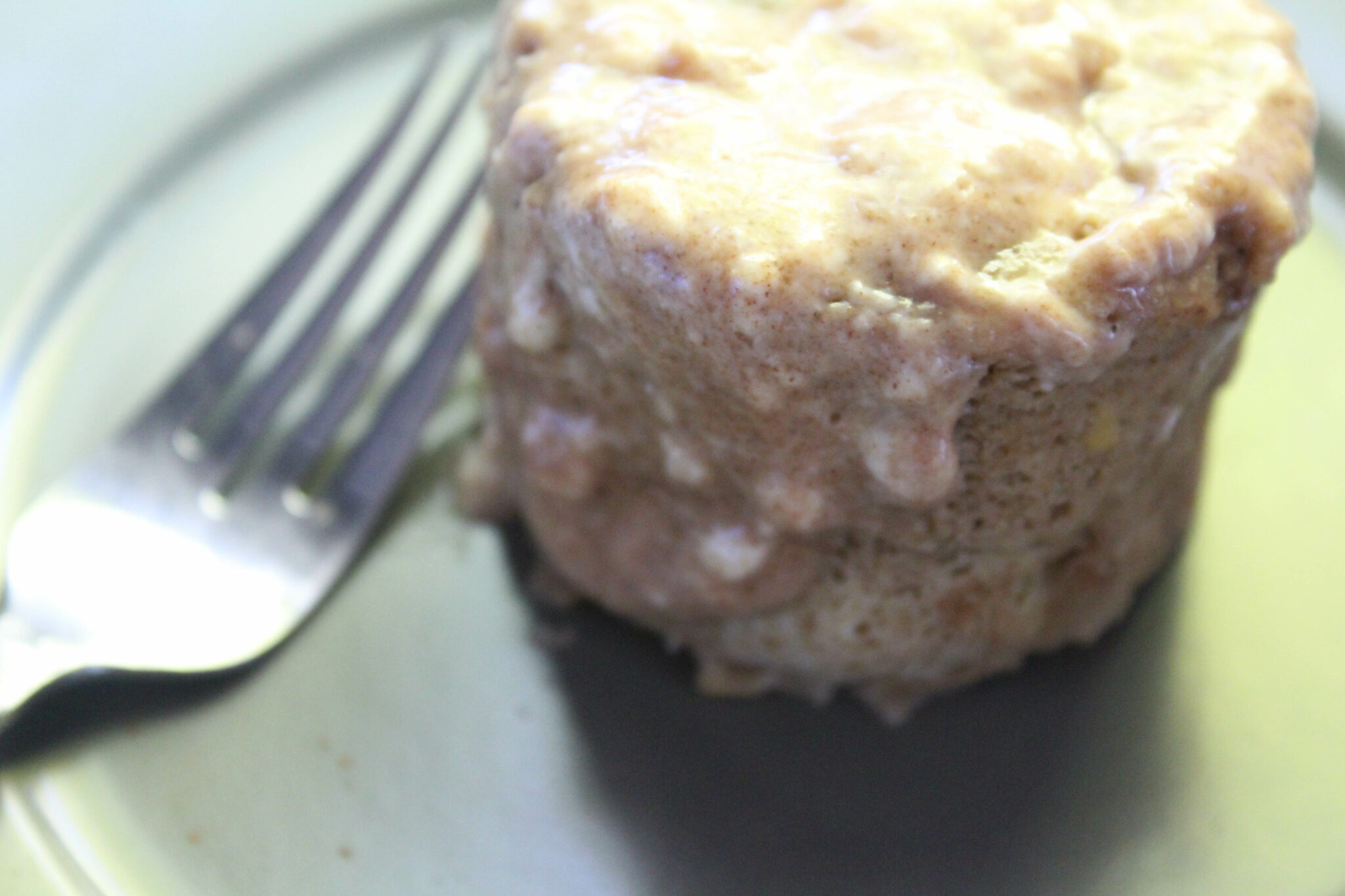 I really love single-serve treats! They're perfect for when you need something on plan, fast! They're easier than throwing together a whole cake and they are the perfect tool for portion control. This one has been on repeat particularly at breakfast time. Paired with a Trimmy, it makes for an amazing way to start the day!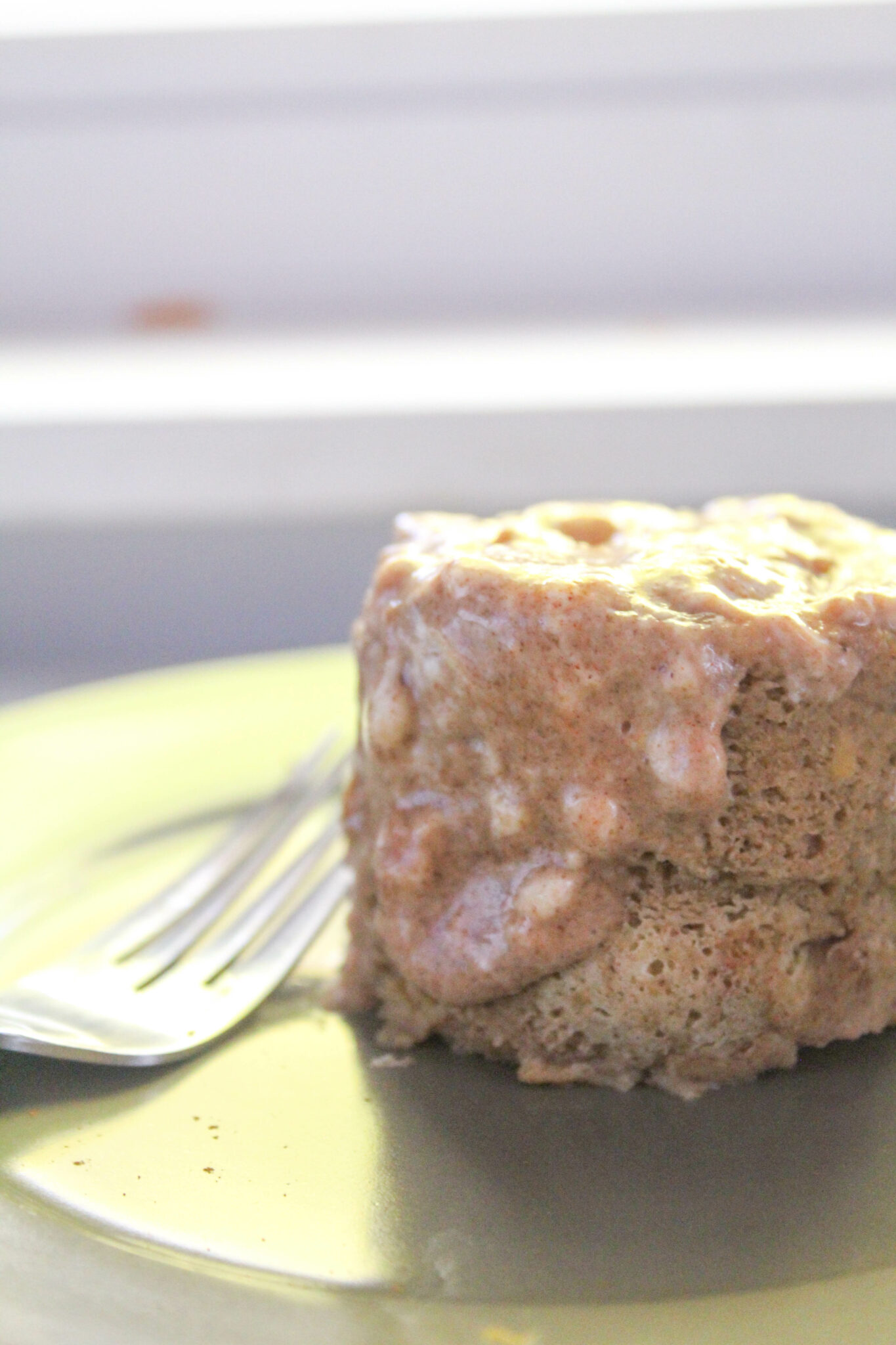 I've found the trick to a good mug dessert is to whip the ingredients really well before microwaving. This makes for a lighter texture and a less "eggy" MIM. I use a fork for this, but you could also use a tiny whisk. This recipe using Trim Healthy Mama's Baking Blend. You could try it with your own versions of Baking Blend or a single flour like almond or coconut, but I can't speak to the results of any variations.
The cream cheese glaze is good as is, but if you'd like to lighten it up, even more, you can replace the cream cheese with another tablespoon of greek yogurt and have just as tasty of a result. If you're using cream cheese, make sure it's softened before whisking together your frosting. As you can see in these photos, my cream cheese could have sat out a little longer. 🙂
Trim Healthy Mamas, this is an S fuel. It's also low-carb friendly! The recipe makes one Pumpkin Spice Muffin in a Mug.
Want More Pumpkin Spice? Check out these recipes!
Pin this Post for Later Here!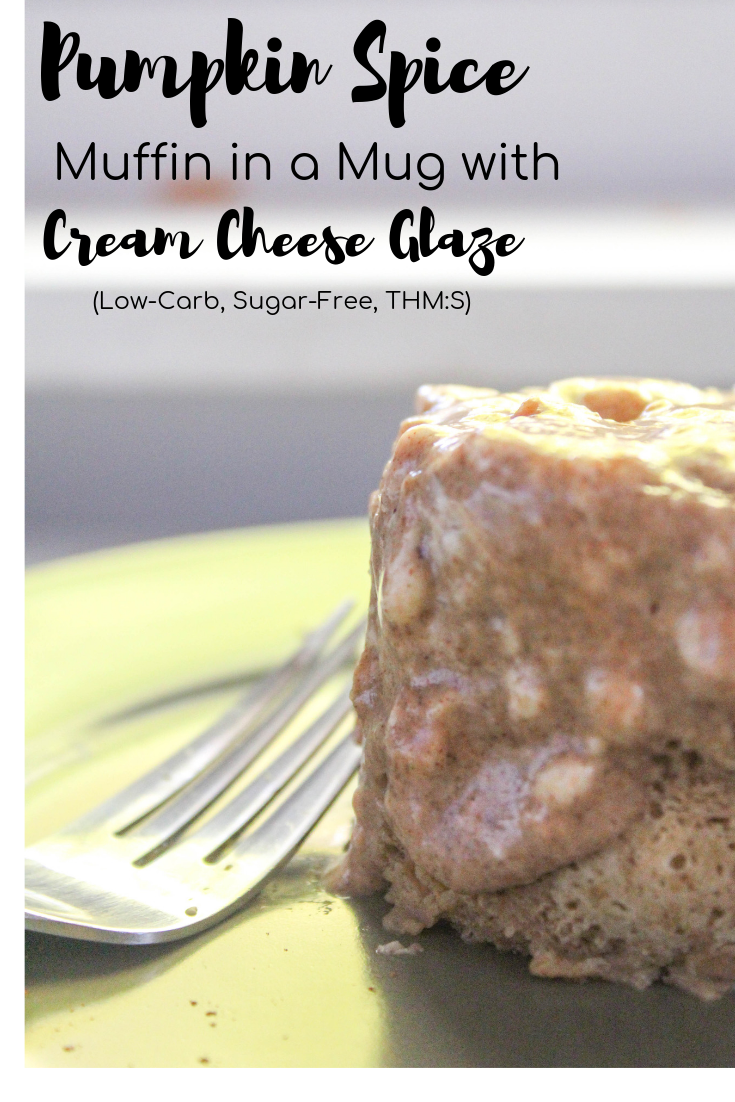 Follow me on Facebook, Pinterest, and Instagram for behind the scenes info, inspiration, and more!
Mix all ingredients in a microwave-safe mug. Microwave for 90 seconds or until done.
Mix all ingredients together and spread on top of MIM. Enjoy!