This post might include affiliate links for products that I know and LOVE!
I saw a leaf falling in my backyard while I was playing with my sons, so obviously, it's time to start pumpkin everything. 🙂 Last year, I created my Crock-Pot Pumpkin Spice Latte, which is a HUGE pot full of PSL. A lot of you had fun taking this treat to your Fall get togethers, but you wanted a single-serve version. Totally understandable.
This version is awesome because it's easy. I'm not a Drive-Thru-Sue at heart, I'm actually more of a Frugal Franny (making your own ingredients, etc), but the more Drive-Thru-Sue hacks I bring into my life, the better I am able to stay on plan. So maybe Sue and I have a lot more in common than I think. 😉 This recipe makes one big mug of latte goodness. I recommend blending all ingredients for the smoothest result. Blending it also gives it that coffee-shop foam that makes drinks seem fancier. This is a THM:S drink.Not into coffee? I'm coming out with an oolong based PSL next week, it just needs some tweaks.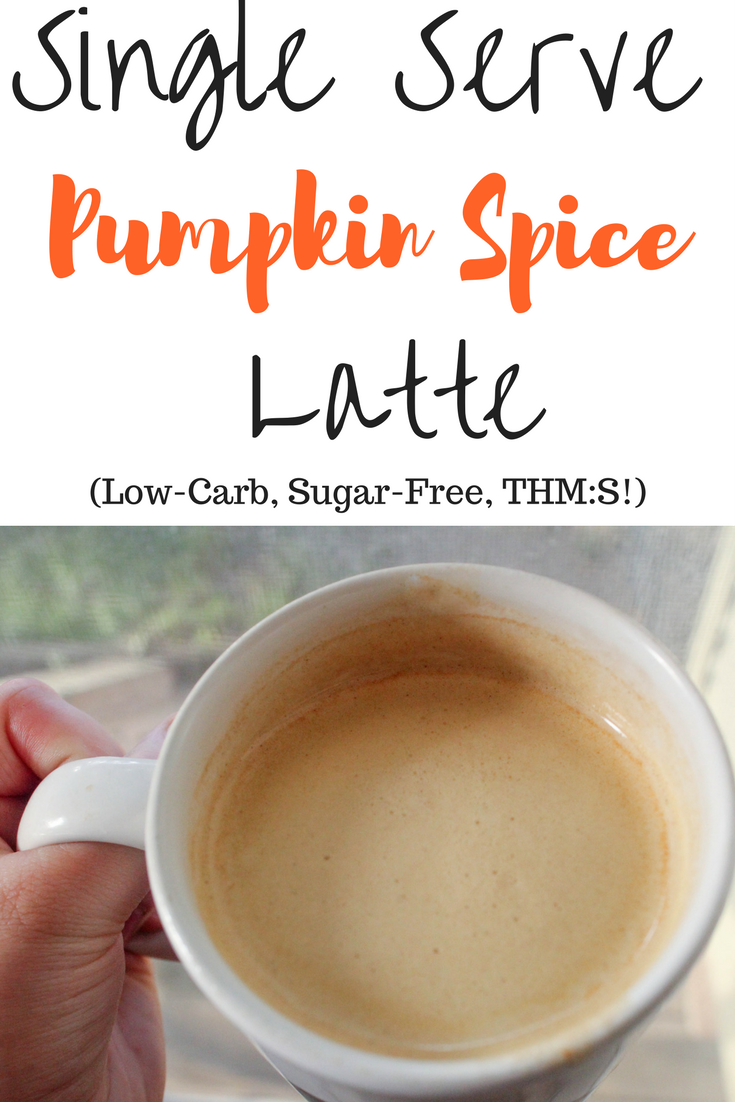 Note: I used MCT Oil to cut down on the cream. If you don't have MCT oil, feel free to use 1 T. Cream instead. There is a little protein in this drink, but as always make sure your snacks and meals are anchored in protein! 🙂
Special Items Mentioned:
Not into coffee? I also have an Oolong Pumpkin Spice Latte! 
Blend all ingredients. Pour into your favorite mug and enjoy! *For iced, you can blend with a handful of ice and pour over additional cubes
Nutrition Facts
Amount Per Serving
% Daily Value
Vitamin C 0%
Calcium 48%
Iron undefined%