This post might include affiliate links for products that I know and LOVE!
My Oatmeal Zucchini Muffins are a great way to use up the abundance of zucchini that is soon to come! My husband's grandma gives us a boat-load of zucchini each year and since his grandpa is diabetic, I'm looking forward to giving them a few of these muffins! They're the perfect sugar-free treat to go with his morning coffee. I just know you'll be a huge fan of these spiced muffins as well. They don't even require any special ingredients, you might already have everything in your pantry!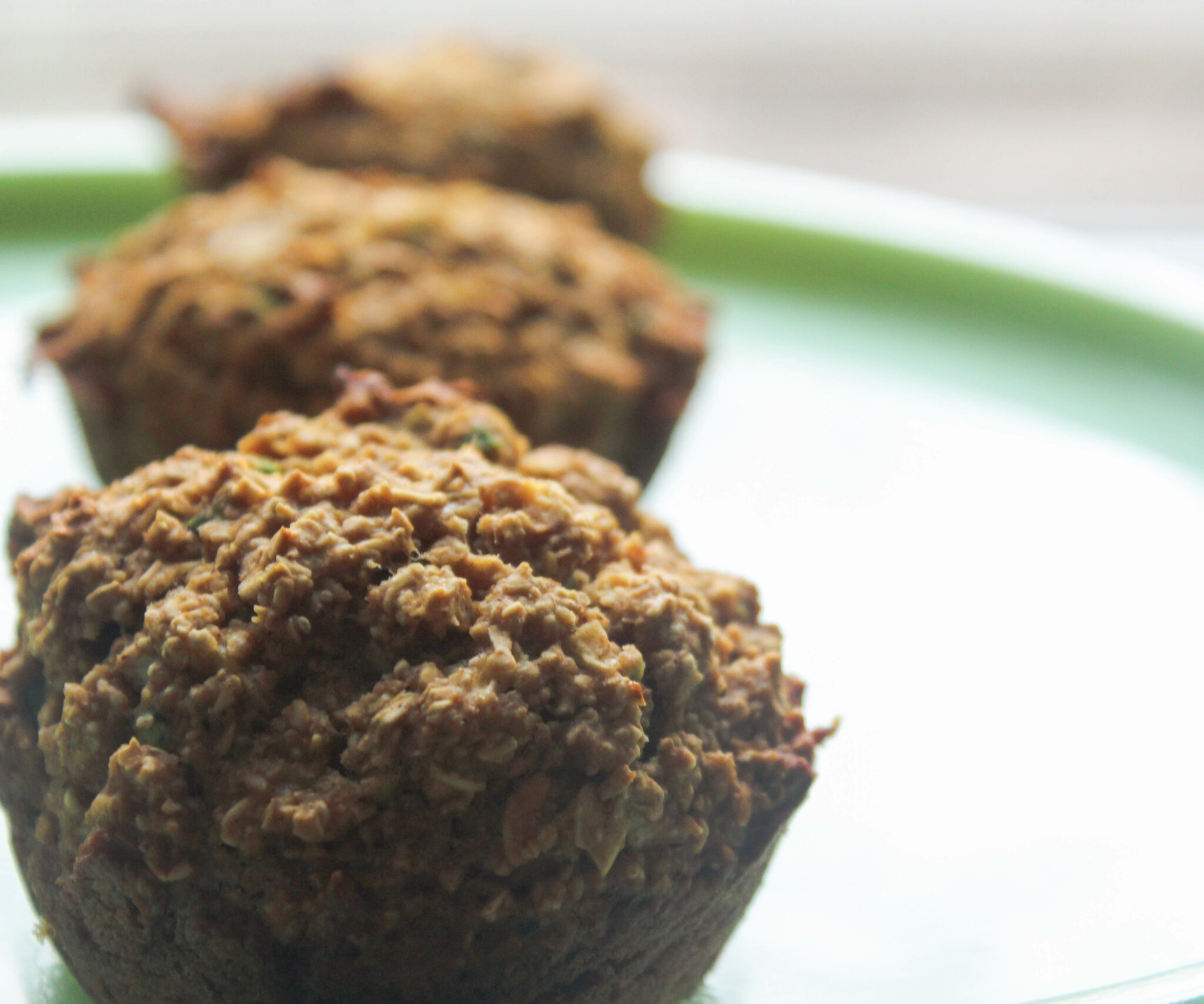 The shredded zucchini makes these muffins moist and gives them a great texture. They taste a lot like zucchini bread, but need a lot less cook time! My kids gobbled these right up and I have to admit, I was a huge fan of them as well. They made a wonderful grab and go breakfast for my husband! Prepping simple breakfast items makes our mornings so much easier, especially when you're going through a rough morning "season" with toddlers.
NOTES: I doubled this recipe and put the extras in the freezer. They froze perfectly and kept their texture when reheated! You can even throw them in the microwave on defrost for a couple minutes if you're short on time! I used oat flour in this recipe because it's frugal. No need to purchase it at the store, just grind your own in the food processor! This recipe makes 1 dozen muffins. I'd say a serving would be one or two muffins. Feel free to add an "E" friendly side like Greek yogurt, egg whites, or 1% Cottage Cheese.
Trim Healthy Mama readers, enjoy your muffins with 1 t. of butter or coconut oil to keep it in "E" mode. If you're at goal weight or would like a Crossover, feel free to add more.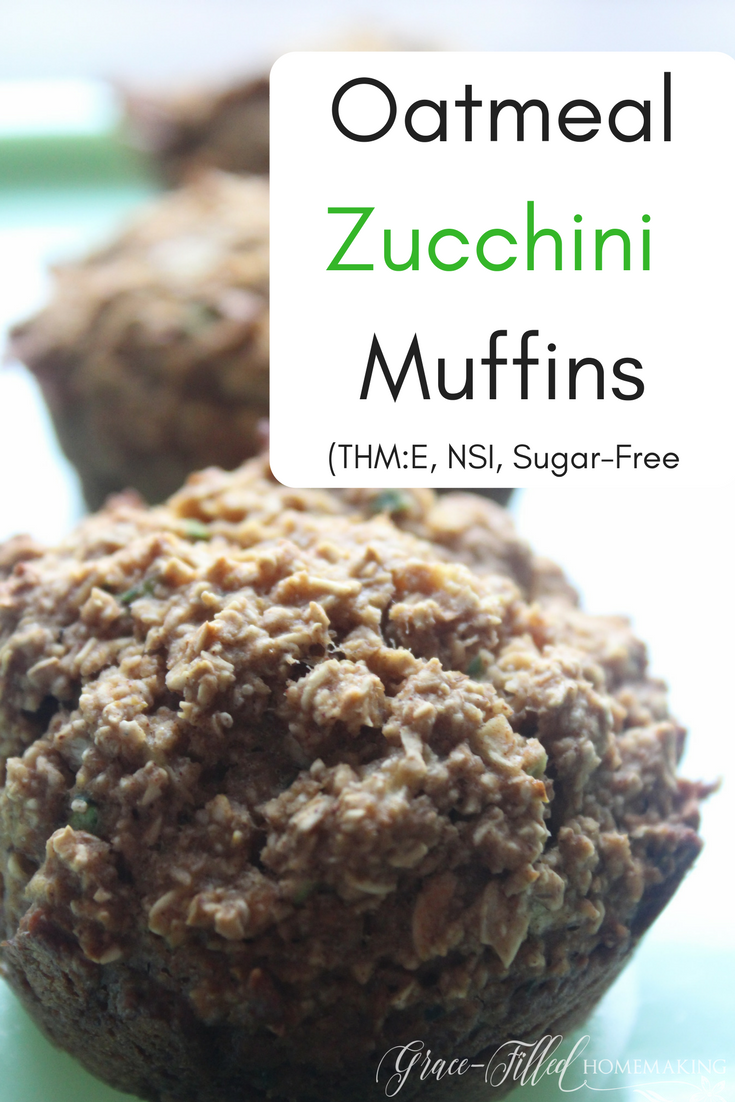 Special Ingredients Mentioned:
Preheat the oven to 350 degrees. Lightly grease a muffin tin. Mix all ingredients together except zucchini. Don't overmix or the muffins won't be as fluffy! Gently fold in the chopped zucchini. Divide into 12 muffin cups. Bake for 25-30 minutes or until a toothpick stuck in the middle comes out clean. Enjoy!