This post might include affiliate links for products that I know and LOVE!
Making homemade Nutella is easier than you might think! All you need is 5 minutes and a few simple ingredients. This recipe is a Trim Healthy Mama Fuel Pull, keto-friendly, sugar-free, and totally delicious!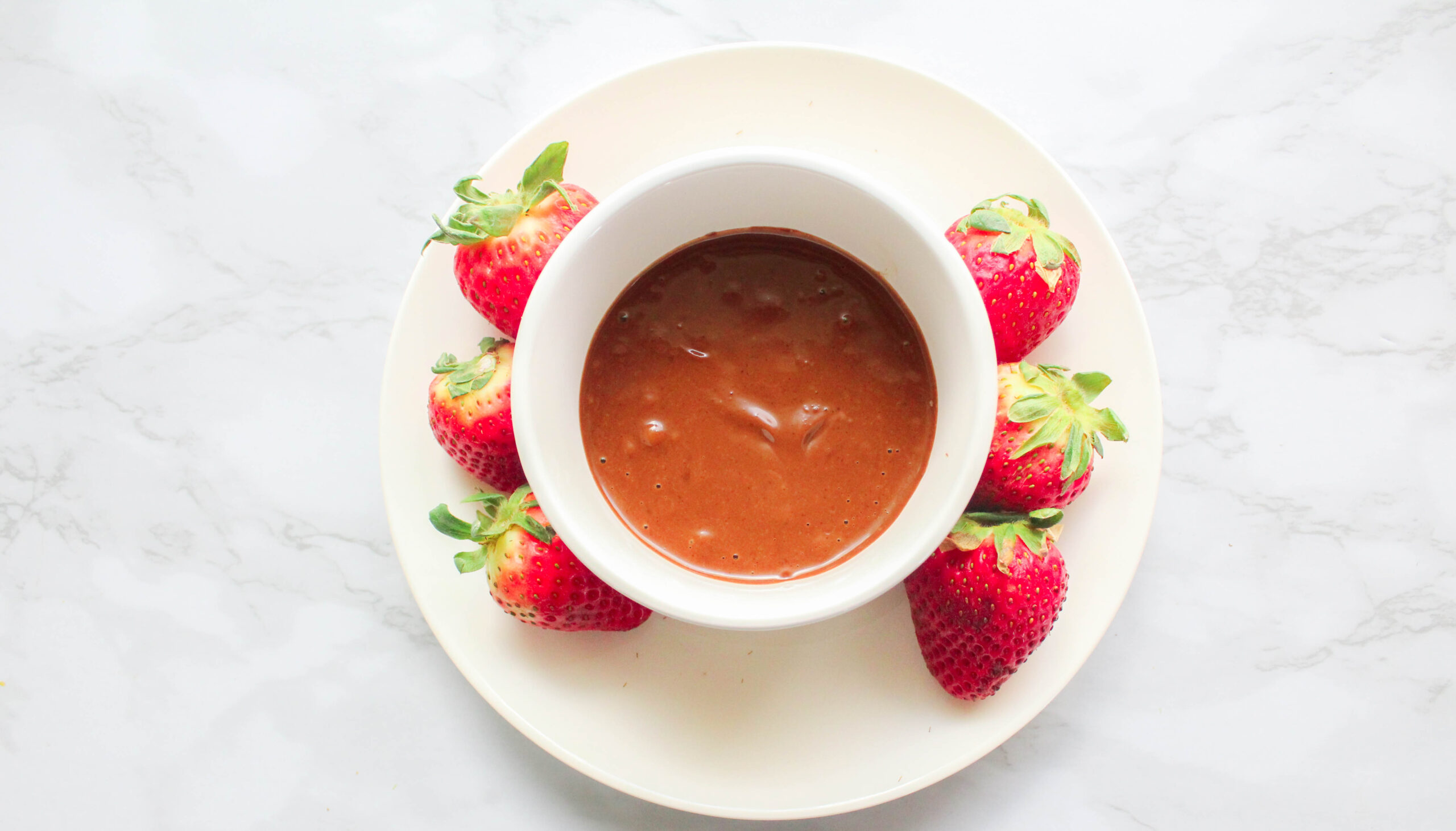 Homemade Nutella Ingredient Breakdown
I know, I know. Something this decadent and chocolatey looking can't possibly be low in fat AND carbs. And if it is, is it worth eating? Be comforted, friends. This spread lacks nothing in the flavor department, thanks to a few unique ingredients.
MCT Oil: Medium-chain triglycerides abound in this delicious, low-fat oil. MCT oil revs up your metabolism and it creates a silky smooth texture in smoothies, dips, and homemade nutella.
Peanut Flour: Peanut flour is a great low-fat way to add a nutty flavor to recipes. I love using it in this recipe because it adds a bit of thickness. Most peanut flours don't come with added salt, so be sure you add a pinch or two when using this great ingredient. I prefer using Trim Healthy Mama's brand because it has the best flavor and clean ingredients.
Collagen: This ingredient adds a protein boost to my homemade Nutella. I love using collagen in recipes to help my skin, hair, and nails!
Pin My Homemade Nutella Here!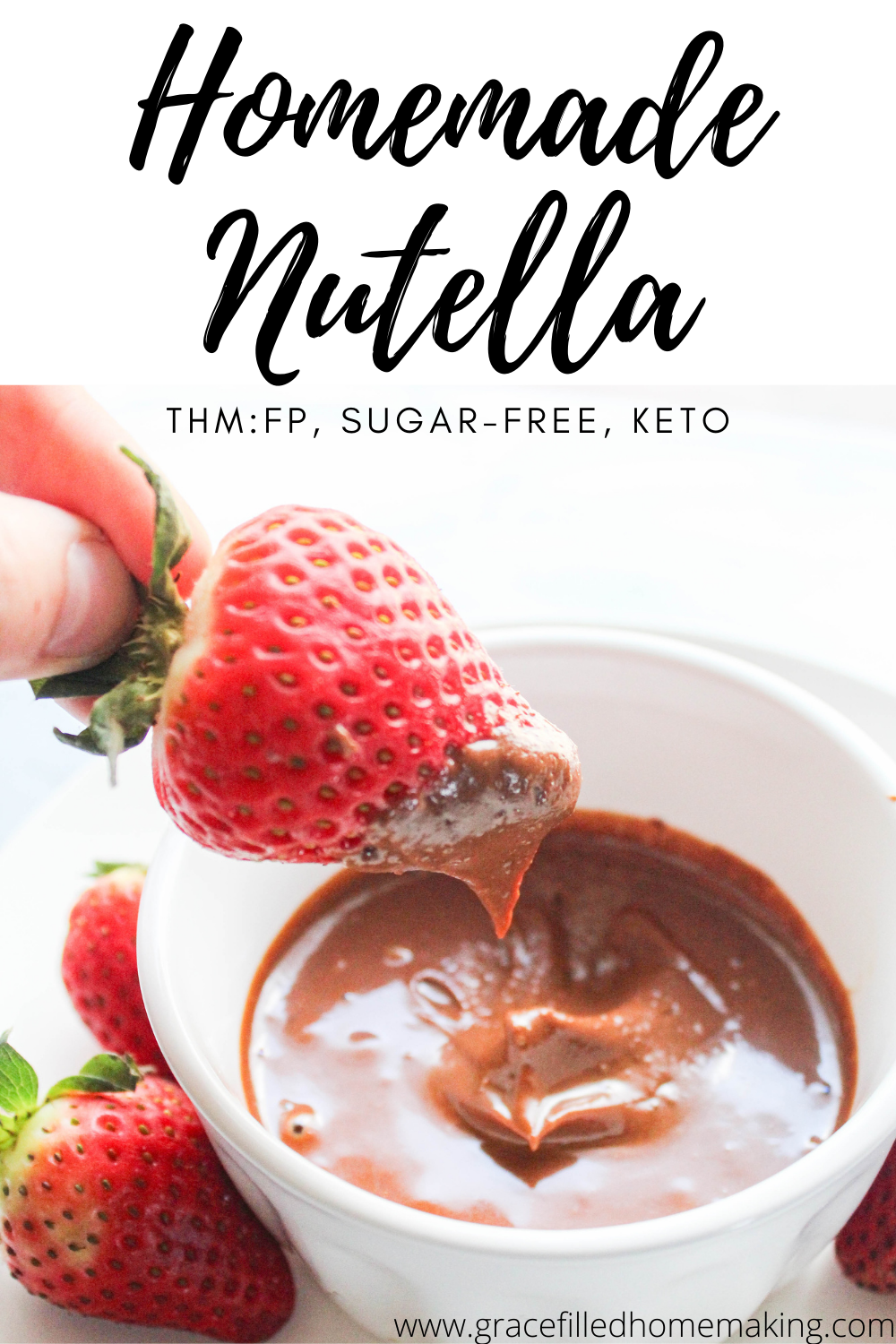 This recipe makes about 1/2 cup. It's the perfect serving for your toast or to be used as a dip. You could even eat it straight out of the bowl if you're that desperate for a chocolate fix. Not saying the thought crossed my mind today, but I'm not saying it didn't either..
My Homemade Nutella is a key ingredient in my Stuffed French Toast, which is a great healthy carb recipe! If you're looking for a fun breakfast to make your weekend a little bit better, this is one to try.
Special Ingredients Mentioned:
Mix together the dry ingredients in a small bowl. Add in the wet ingredients and stir well. Adjust to fit your preference! You might want another pinch of mineral salt or a bit more sweetener. Enjoy!
Nutrition Facts
Amount Per Serving
% Daily Value
Vitamin C 0%
Calcium 32%
Iron undefined%