This post might include affiliate links for products that I know and LOVE!
During one of my late-night "Pinning" sessions, I saw all these yummy desserts made with Cadbury Eggs! Since Easter is coming up, I wanted to re-create one of the ideas that I saw so we Trim Healthy Mamas could have a decadent treat on Easter too! I decided to create Creme Egg Brownies. These brownies are made using the base from my Peanut Butter Brownie Bites recipe, but if you're super loyal to another THM-friendly brownie, feel free to sub that out.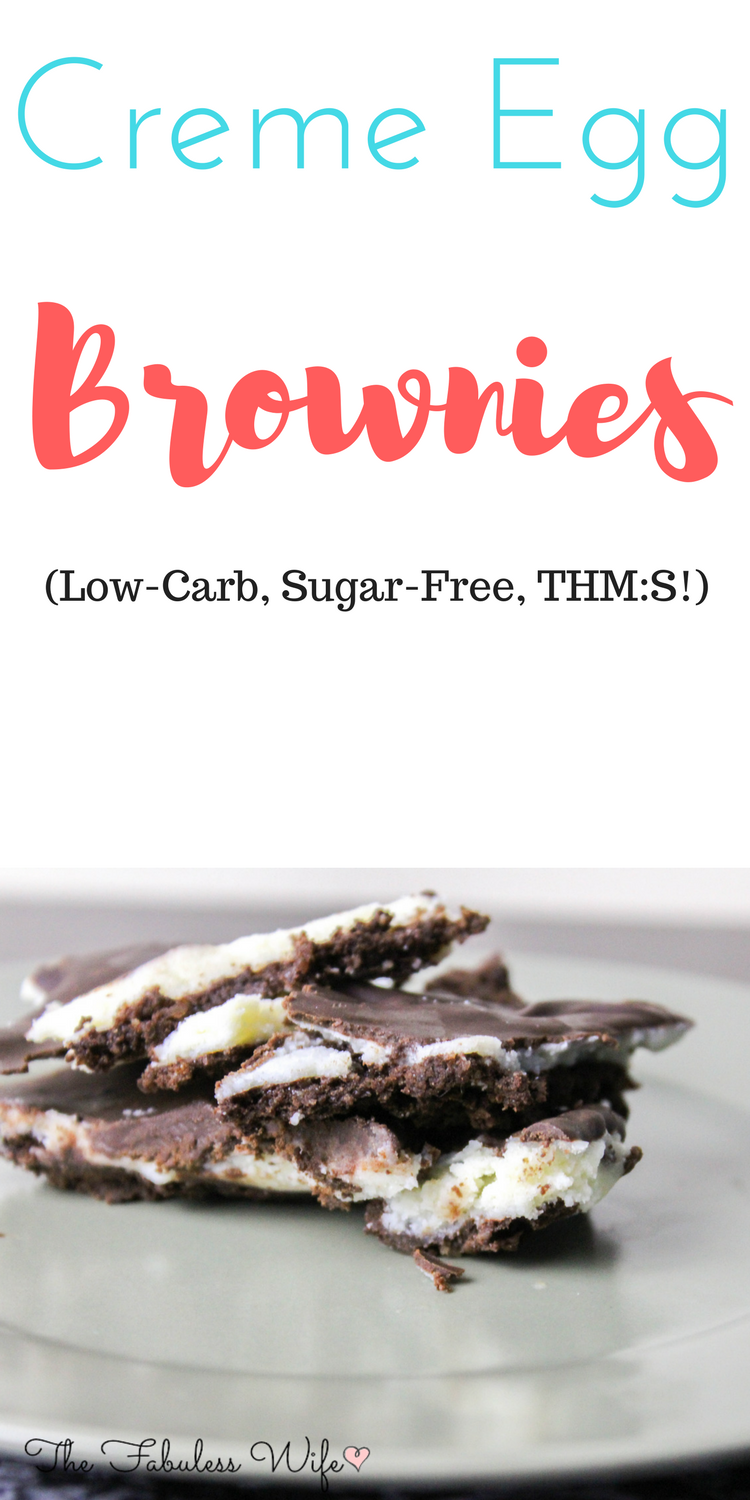 I knew that the creme layer would be perfect if it was made with My Montana Kitchen's Sweetened Condensed Milk. Seriously, if you haven't made it yet, run to your kitchen ASAP to get a batch in your fridge. This stuff is amazing in coffee, or simply to make amazing treats like these brownies. 🙂 I did make one slight variation to alter the texture a bit, but that variation also added extra protein!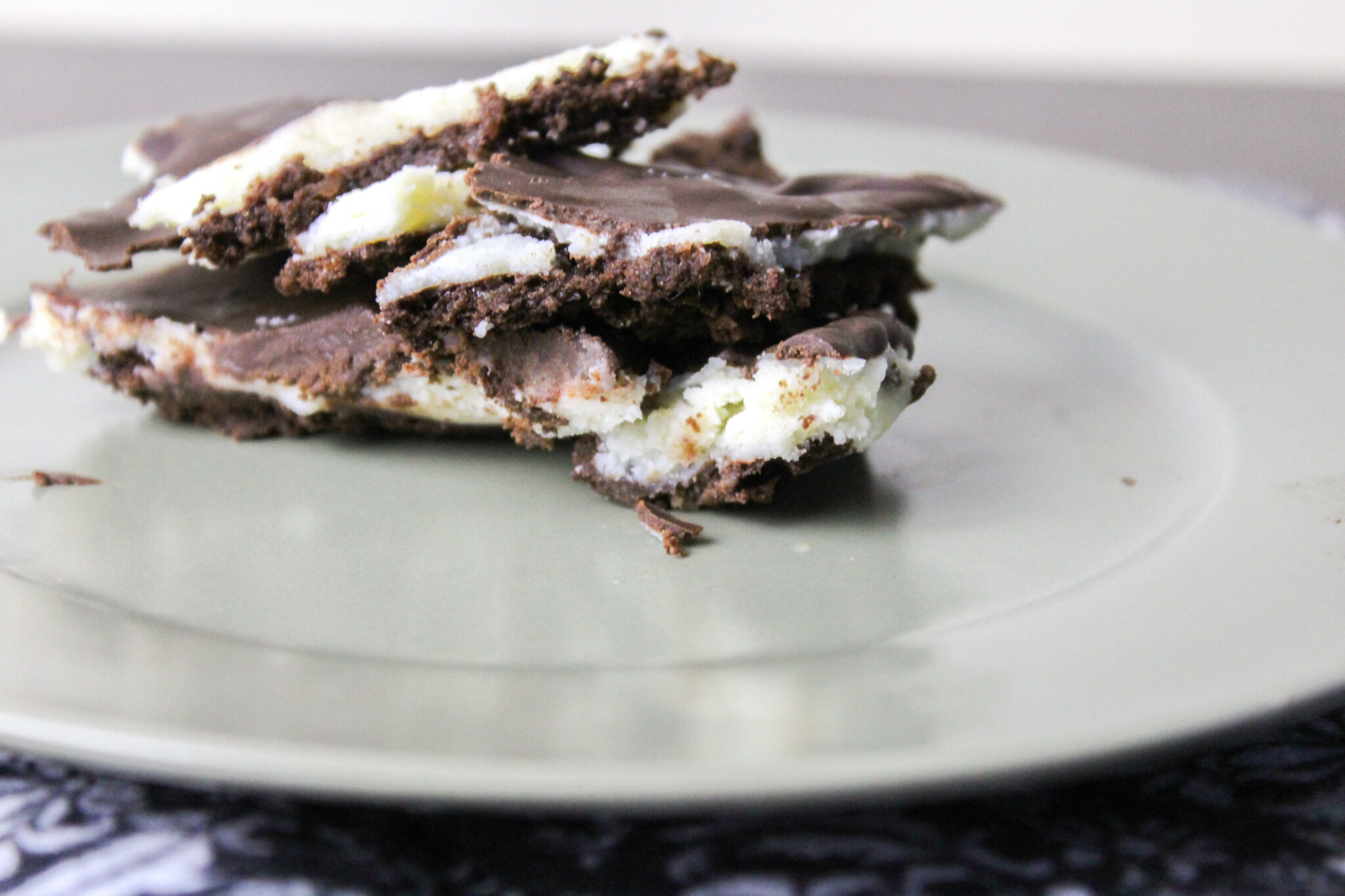 To add a little extra oomph I put more chocolate on top simply by melting chocolate chips and a bit of cream together until smooth. This recipe feeds a crowd and makes one 9×13 inch pan. This is a richer dessert, so you may find yourself only wanting one! I keep mine refrigerated because I think that makes the layers sit better.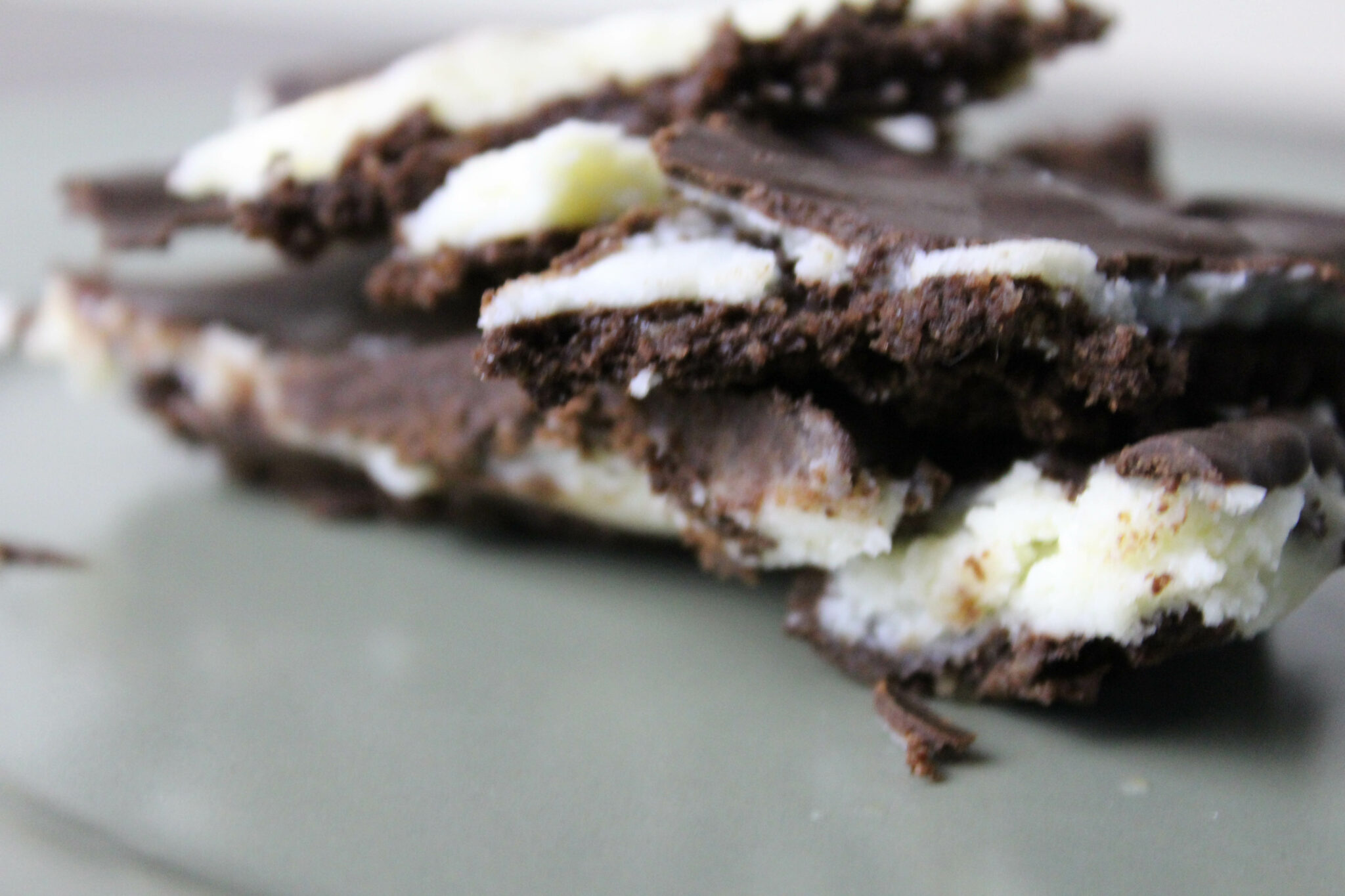 Special Items Mentioned:
Preheat your oven to 350 degrees. Melt butter and bakers chocolate over low heat till just smooth. Pour into a large mixing bowl and add remaining ingredients. Stir until combined. Pour batter into a greased 9x13 inch baking pan. Bake for 28 minutes or until barely done. You want your brownies to be just barely done, as I find this makes them super fudgy. Let cool.
Make My Montana Kitchen's Sweetened Condensed Milk. Let cool to room temperature and add the protein powder or collagen. Stir and layer on top of cooled brownies. Place in fridge until set (about 20-30 minutes).
Melt chocolate and cream together. Spread over cooled brownies and cream layer. Refrigerate until set. Enjoy!
Nutrition Facts
Amount Per Serving
% Daily Value
Vitamin C 0%
Calcium 59%
Iron undefined%