This post might include affiliate links for products that I know and LOVE!
One of the best parts about Spring/Summer is that all types of berries go on sale! Naturally, I wanted to create a new recipe using them. This Berries and Cream cake is the perfect way to welcome warmer months!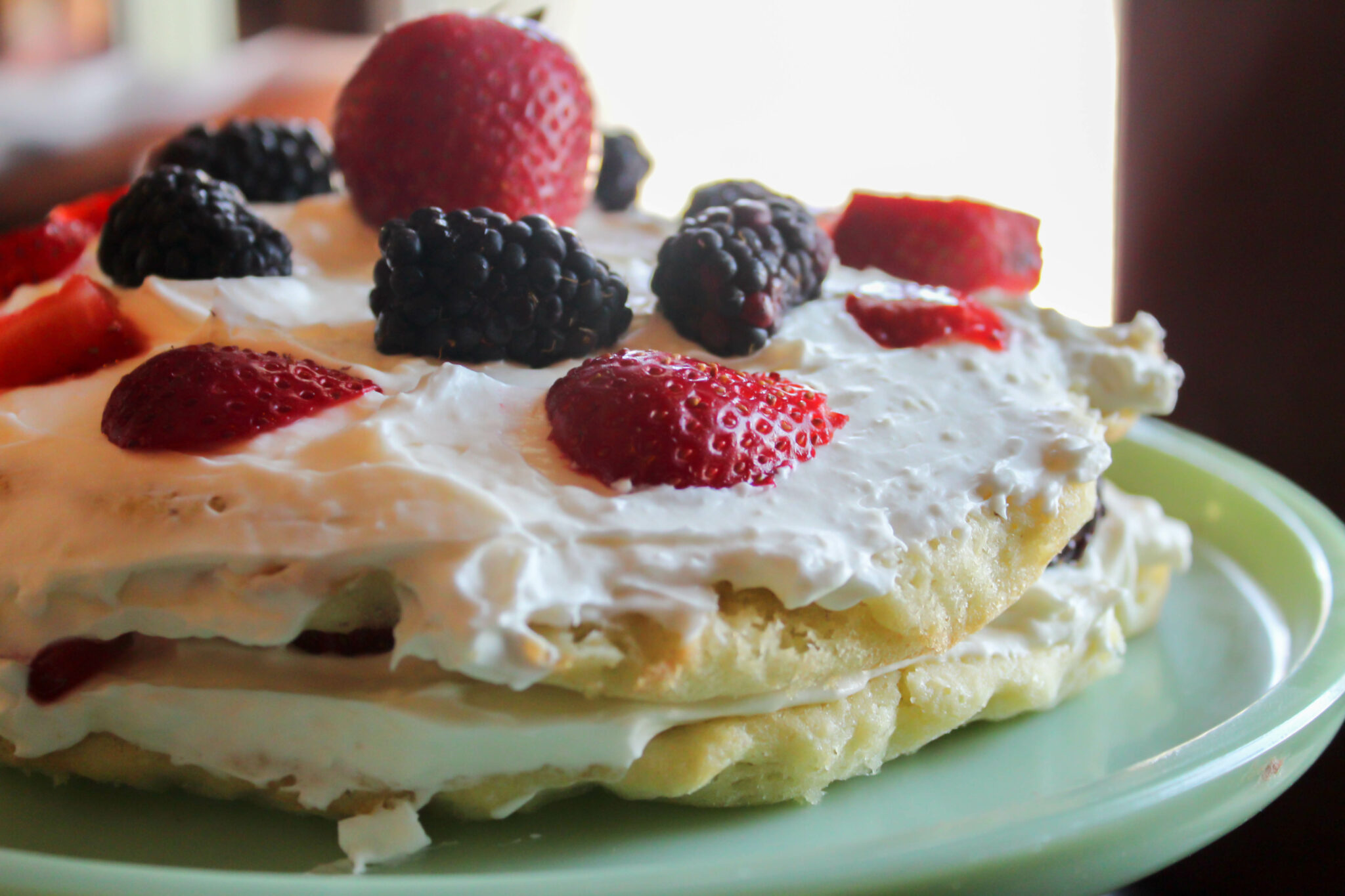 This cake is almost like a berry shortcake. It has two thin layers of cake filled with a cream cheese icing and juicy berries. This is one of those recipes that you can't tell it's sugar-free and low-carb, unless you're specifically looking for all the signs. 🙂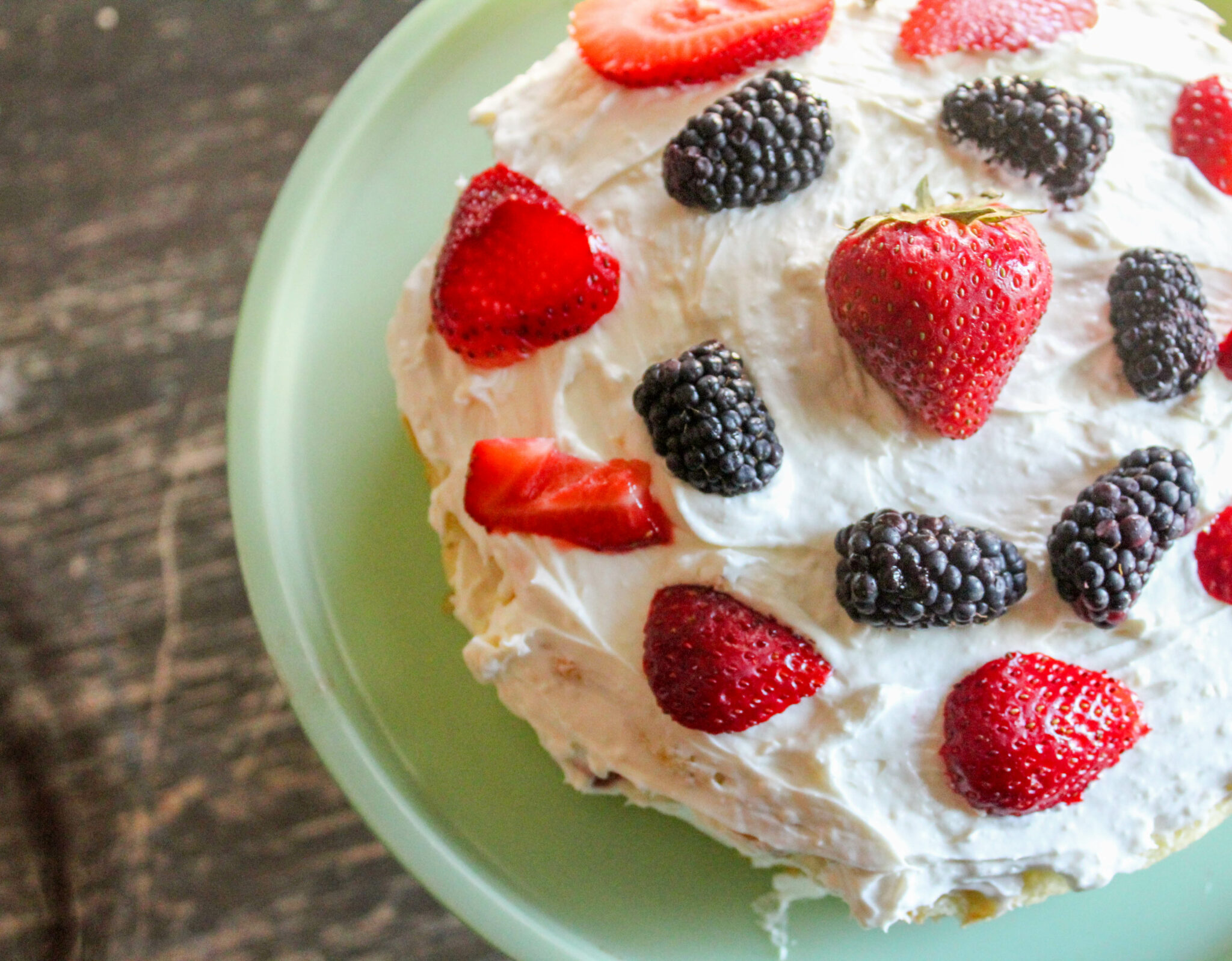 I think you'll really enjoy the texture of my Berries and Cream Cake. It's VERY similar to "regular" baked goods, which is always my end goal! I experimented with a lot of different flour combinations and was so happy to land on this one.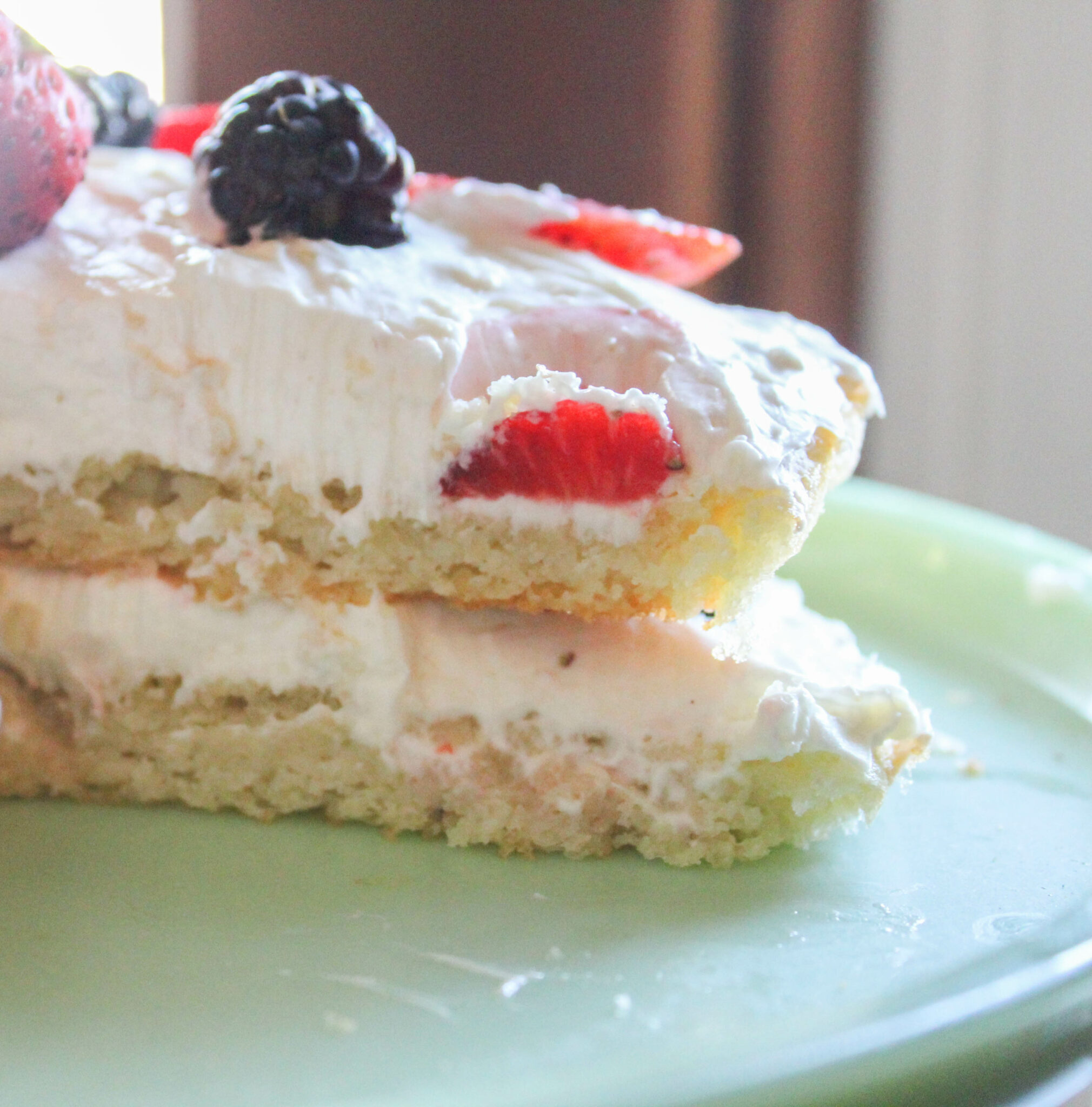 Notes:
-Don't feel like whipping your egg whites? Skip that step. Your cake will be a LITTLE denser, though.
-Feel free to sub whatever kind of berry you have on hand. I used strawberries and blackberries, but I think blueberries and raspberries would be marvelous!
-This cake serves 6-8 people.
-I made my cake in two round 9-inch cake pans. If you'd like to save time and not do layers feel free to put it in one 8×8 inch pan!
Want More Cake in Your Life? Check Out..
Pin My Berries and Cream Cake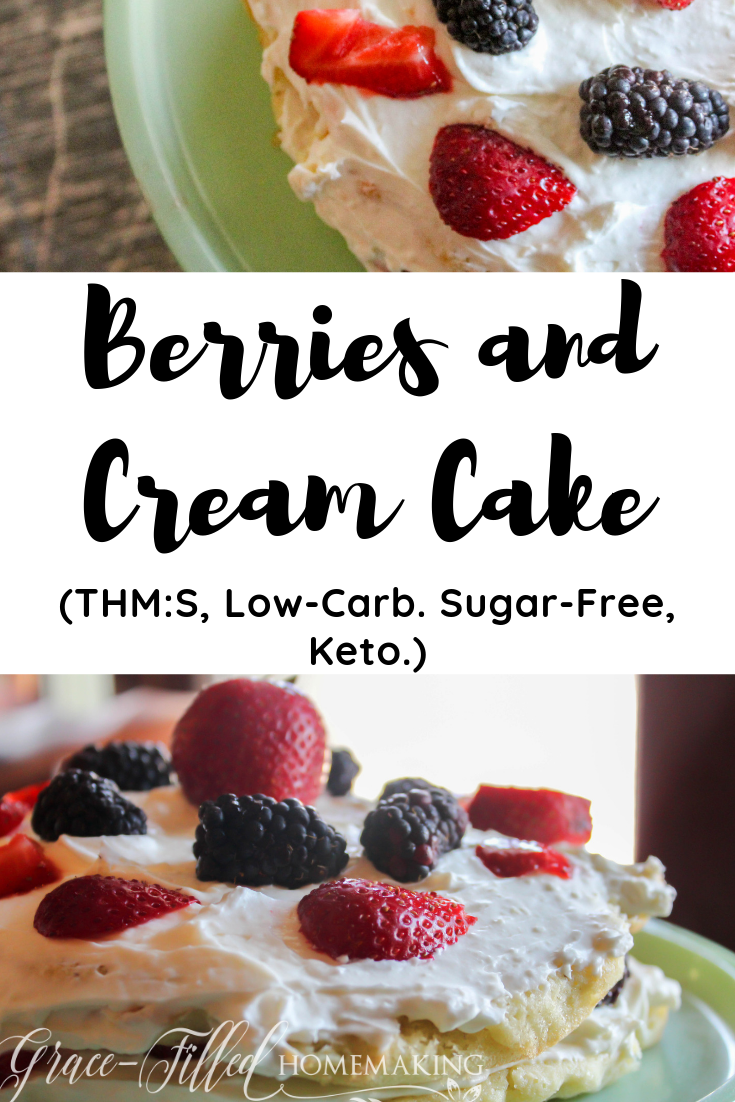 Prepare 2 9-inch round pans with cooking spray. Preheat the oven to 350. Whip the egg whites until stiff peaks form. Set aside. Combine all dry ingredients. Set aside. Combine wet ingredients until well mixed. Slowly add wet ingredients to dry ingredients and mix until well combined. Fold in egg whites. Bake for 25-30 minutes or until a knife comes out clean. Let cool before you frost.
Whip all ingredients together until light and fluffy. To Decorate Cake: Spoon half the icing on one cake layer. Sprinkle a few berries on top. Place the other cake layer on top and repeat.