This post might include affiliate links for products that I know and LOVE!
My Basic Breakfast Quiche tastes extremely decadent, but it's surprisingly light. It even has a crust, which in my opinion, is the best kind of quiche. Don't let the word quiche fool you! This is an easy breakfast that anyone can throw together. This meal was a huge hit with my husband and kids, who couldn't believe how cheesy it was! It really doesn't feel like you're eating an "E", but rather a cheesy, fat-filled Crossover!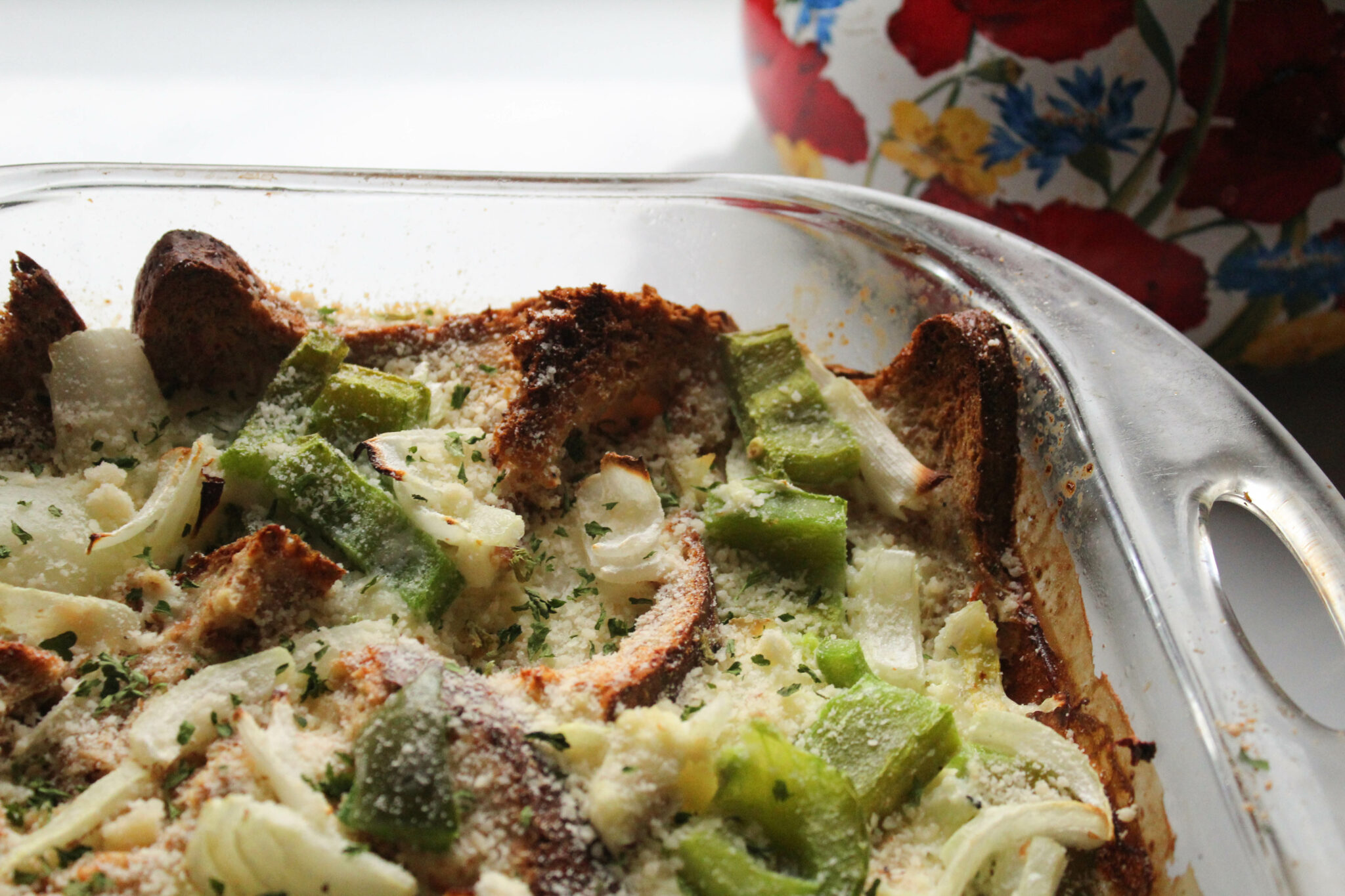 Trim Healthy Mama girls, this is an "E" breakfast because of the sprouted bread. It isn't a Crossover because we use egg whites and an extremely light cheese. This adds a lot of creaminess without any of the added fat. Feel free to customize this quiche with "E" friendly ingredients if you have them on hand! Here are a couple of ideas:
Turkey Bacon
Lean deli lunch meat
A few slices of tomato
Zucchini
1% Cottage Cheese
Mushrooms
Green onion
Spinach
Salsa
Let me know what other combos you come up with! I have a few more in the works that I hope to share with you all soon!
This recipe makes 1 8×8 inch pan and it serves 4-6. You can prep this the night before and store it in your fridge. I have done this and while the "crust" isn't as crisp, it is still tasty. I haven't tried freezing this yet, but from past experience, eggs tend to change texture after frozen and not always for the best. 🙂 Try it at your own discretion!
For all your Trim Healthy Mama needs, check out the official THM store!
You Might Also Like These Breakfast Recipes:
Pin my Basic Breakfast Quiche here!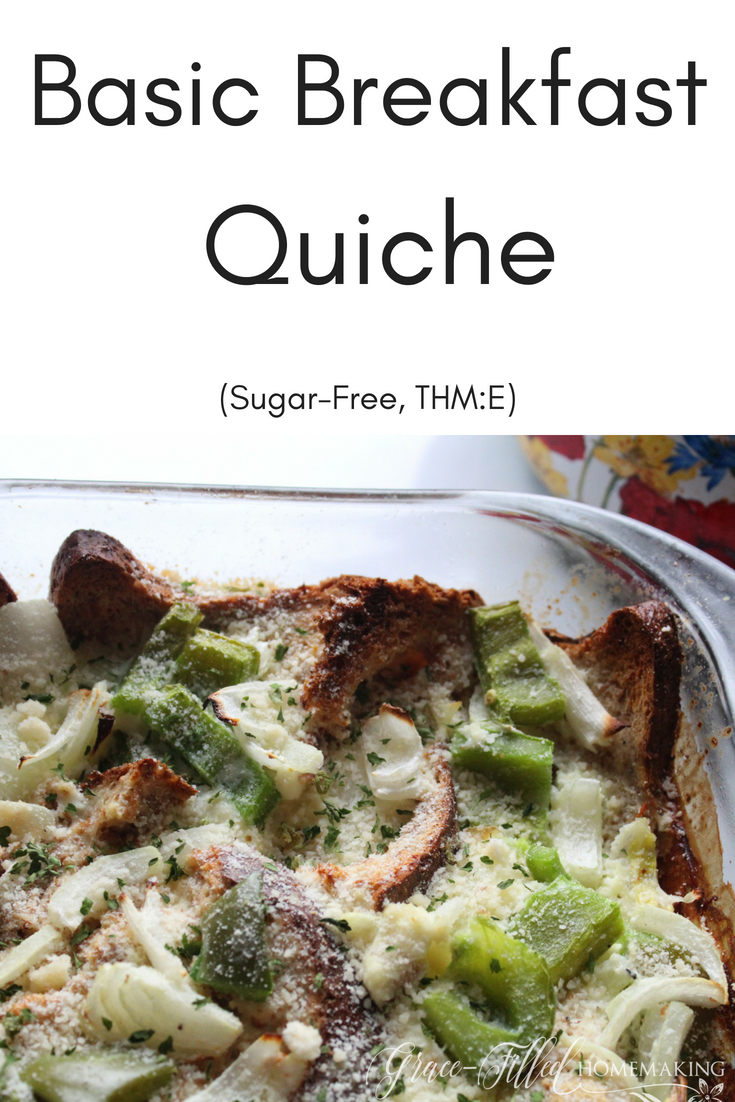 Preheat the oven to 400 degrees. Lightly grease an 8x8 inch pan.

Lay the sprouted bread in the bottom of the pan. Sprinkle the onions and peppers on top of the bread.

In a blender or food processor, blend the egg whites, spices and wedges of cheese until smooth.

Sprinkle with parmesan cheese (garnish amount)

Pour into the pan and bake for 30-45 minutes or until set in the middle. Enjoy!