This post might include affiliate links for products that I know and LOVE!
French toast makes any morning a bit fancier, right? This one really takes the cake and it's easy to throw together. It has all the flavors of Bananas Foster, which is one of my favorite desserts!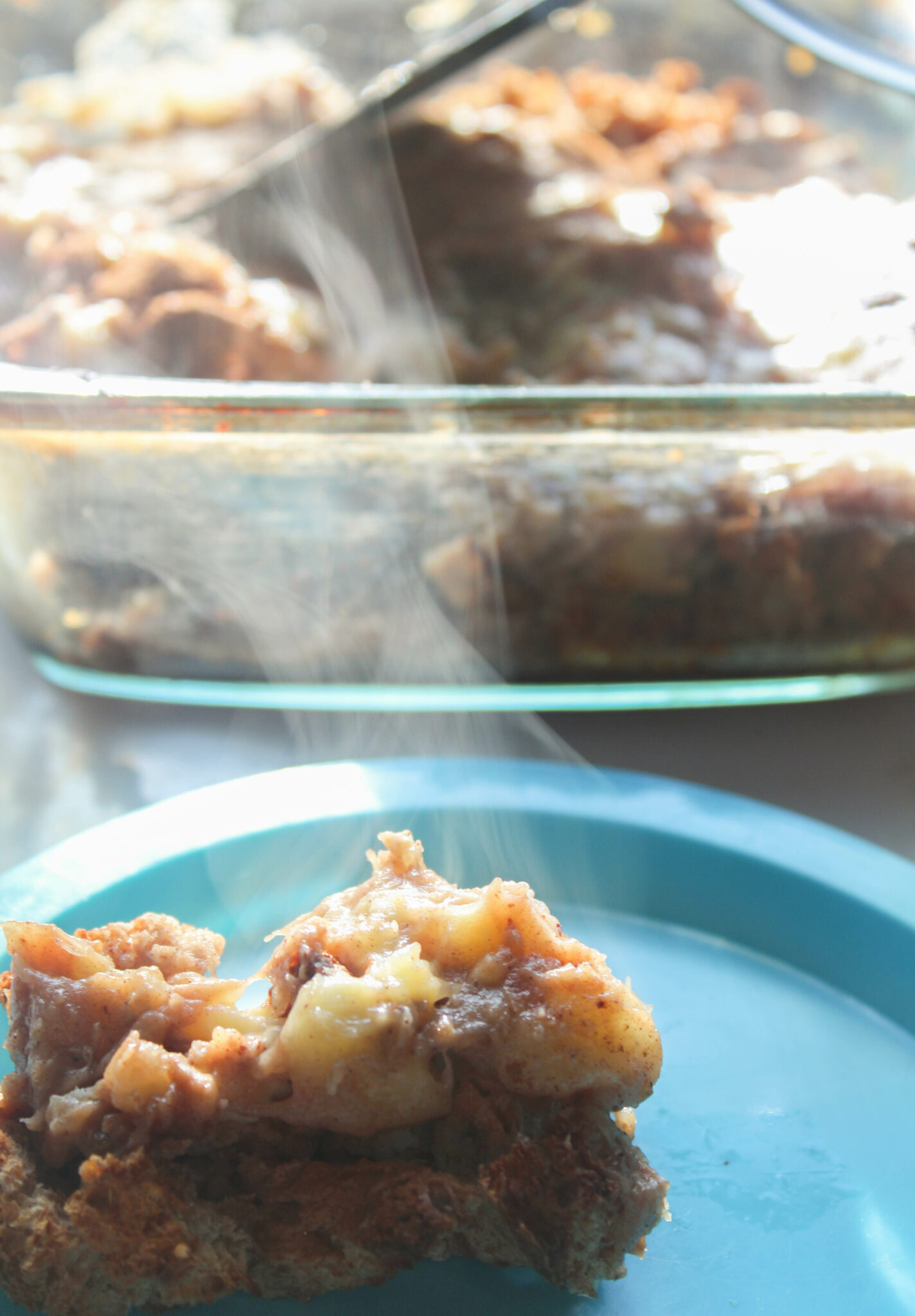 This recipe came about one morning when I was scrolling through my Pinterest feed, looking for new breakfast ideas. I'm always down for a good french toast variation and I saw a lot of different ideas. I saw one that included banana and peanut butter and I got to thinking, "Hmm! I bet bananas foster would be great in french toast form!" So, here we are. 🙂 I wanted to make this recipe as simple as possible. I thought about making this as you would regular french toast, but then I figured that a "bake" would be so much easier. The banana topping adds something extra to the dish, but really only takes an extra 10 minutes or so to make. The bananas carmelize in the pan, making them extra gooey and good. Hint: This is a great recipe to use those nearly rotten bananas in. The uglier they are the better they taste!
I love breakfasts that are quick and simple. Bonus points if you can make it ahead of time! My  Bananas Foster French Toast Bake fits the bill perfectly. You can make the base the night before and store it in the fridge if you'd like. This bake serves about 6 people. Trim Healthy Mama friends, this would be an "E" fuel because of the carbs from the banana and sprouted bread. Feel free to have some Greek yogurt or light cottage cheese on the side. My favorite way to add additional protein to this breakfast is with an Iced Trimmy!
Special Ingredients Mentioned: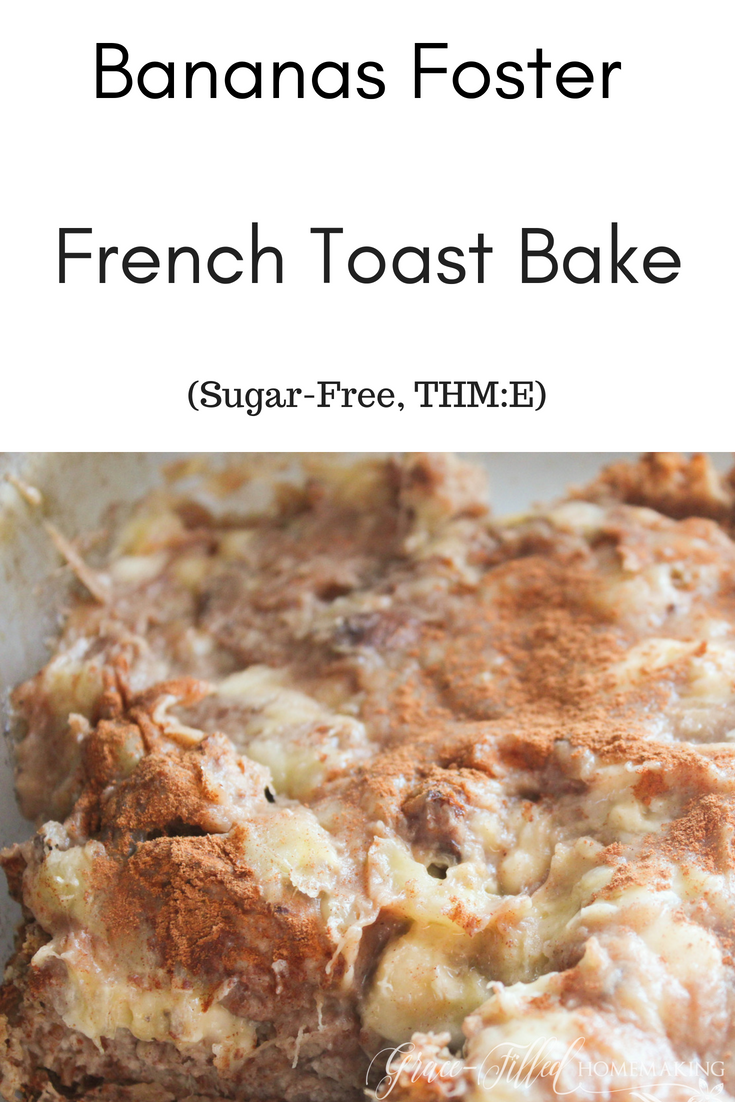 Preheat the oven to 400 degrees. Lightly spray an 8x8 inch pan with coconut oil spray. Rip up the slices of bread. Place in the pan. Whisk together the egg whites, almond milk, spices, extracts, and sweetener. Pour over the bread. Bake for 30 minutes or until set.
Place all ingredients in a saucepan and bring to a boil. Turn down to low and let simmer until thick. Spread over top of baked french toast. Enjoy!