This post might include affiliate links for products that I know and LOVE!
Growing up, I have many fond memories of drinking an Orange Julius. I wasn't picky-I'd drink them no matter what the weather may be! I found myself wanting to make one for my littles the other day, so I came up with this variation. My Kefir Orange Julius is a healthy alternative to an old classic, yet it still is satisfyingly creamy. It might be my favorite drink yet. I know my boys rate this pretty high since they've been asking me to make it every other day!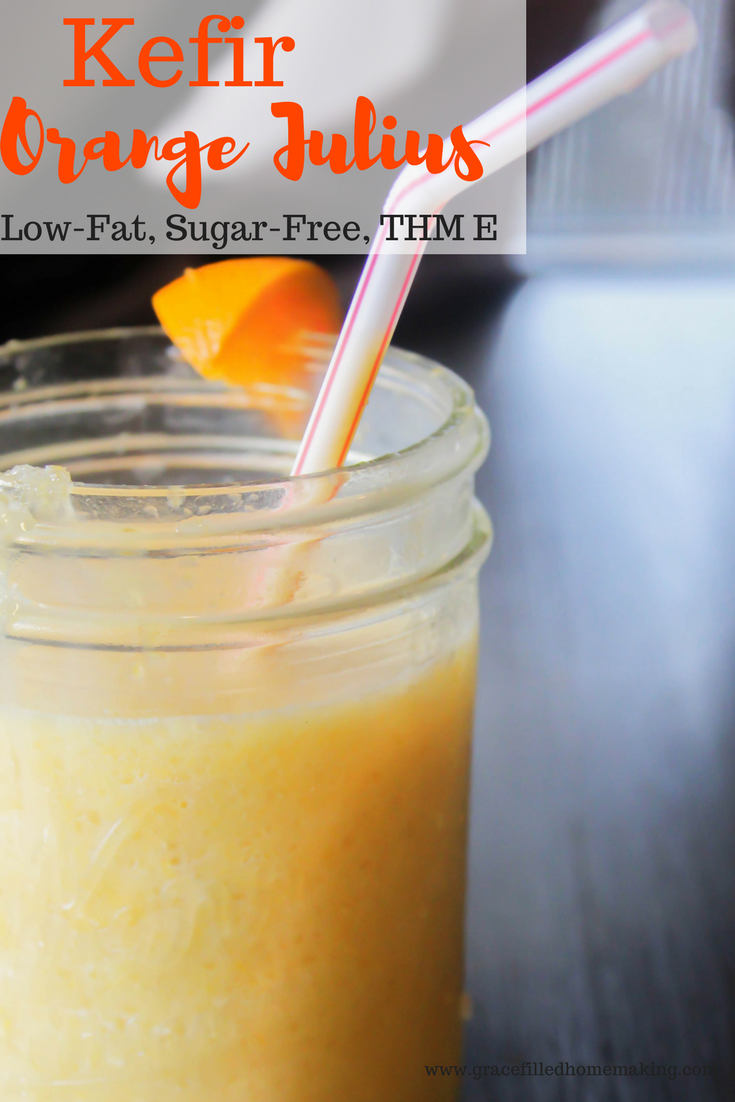 This shake uses kefir in a tasty way, perfect for those of you who are just starting to use this ingredient in your recipes. It adds a great tartness and I love knowing there's a special boost! Speaking of boost, you'll notice I have an optional ingredient, my beloved Baobab Powder. Throw it in there if you have it on hand, it does give this drink an extra kick, but if you don't have it, leave it out to make this a great NSI drink.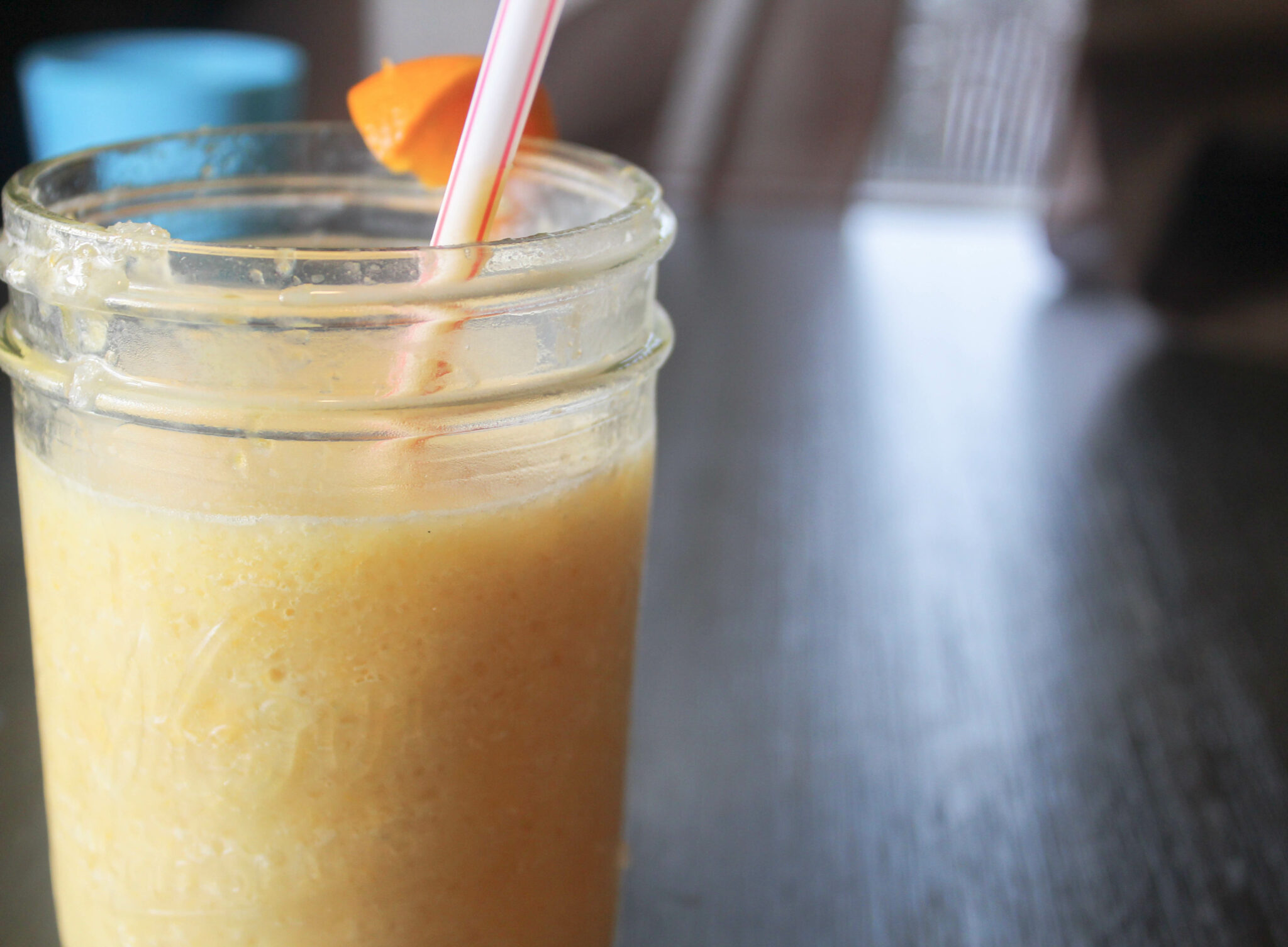 Special Items Mentioned:
This recipe is single serve, sugar-free, low in fat and a THM: E!
Blend all ingredients but ice together until smooth. Add the ice, blend for a few more seconds and enjoy! 🙂
You Might Also Like..
My Fuel Pull Salted Caramel Frappe
Copycat Starbucks Passiontea Lemonade