This post might include affiliate links for products that I know and LOVE!
" I received this product for free from Moms Meet (momsmeet.com) to use and post my honest opinions. Compensation for this post was provided and this page may contain affiliate links."
The struggle to find a kids vitamin is real, you guys. Most vitamins I've found are sugary, contain harmful dyes, and aren't clean enough for my tastes. I know a lot of you are like me in this area, so I'm really excited to share Little DaVinci's products with you!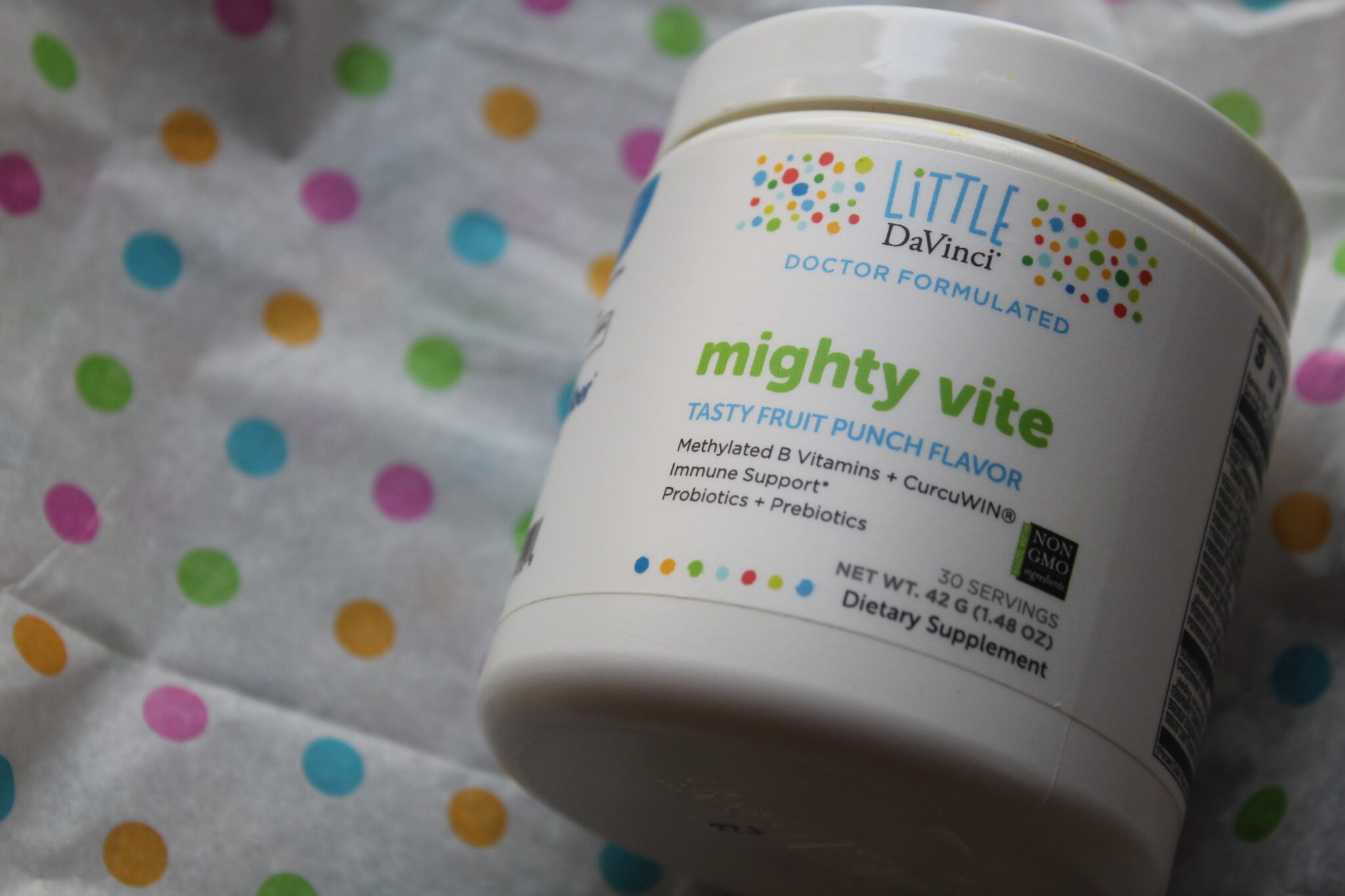 Little DaVinci creates vitamins that are stevia-sweetened. Stevia is my family's sweetener of choice, so these vitamins are an obvious choice for us. I was sent a bottle of Little DaVinci's Mighty Vite, which is an easily mixable powder supplement. If you are a parent of a picky eater, this is an easy way to fill in any missing nutrients. Here's how I've been using MightyVite
Mixing it in applesauce/sugar-free pudding
Mixing it in plain water
Adding it to smoothies
The powder is flavored like fruit punch, so it's kid-friendly. I tried a sip of their Mighty Vite water and you can't even tell it's added! My littles love it and it's a MUCH better option than flavored drink mixes.
Mighty Vite contains vitamins that are best supported by little bodies. It contains Elderberry, Vitamin A, Vitamin C, Riboflavin, Sunfiber, Tumeric, and more. I was so impressed by the fact that Little DaVinci takes time to source vitamins that are better absorbed by little bodies.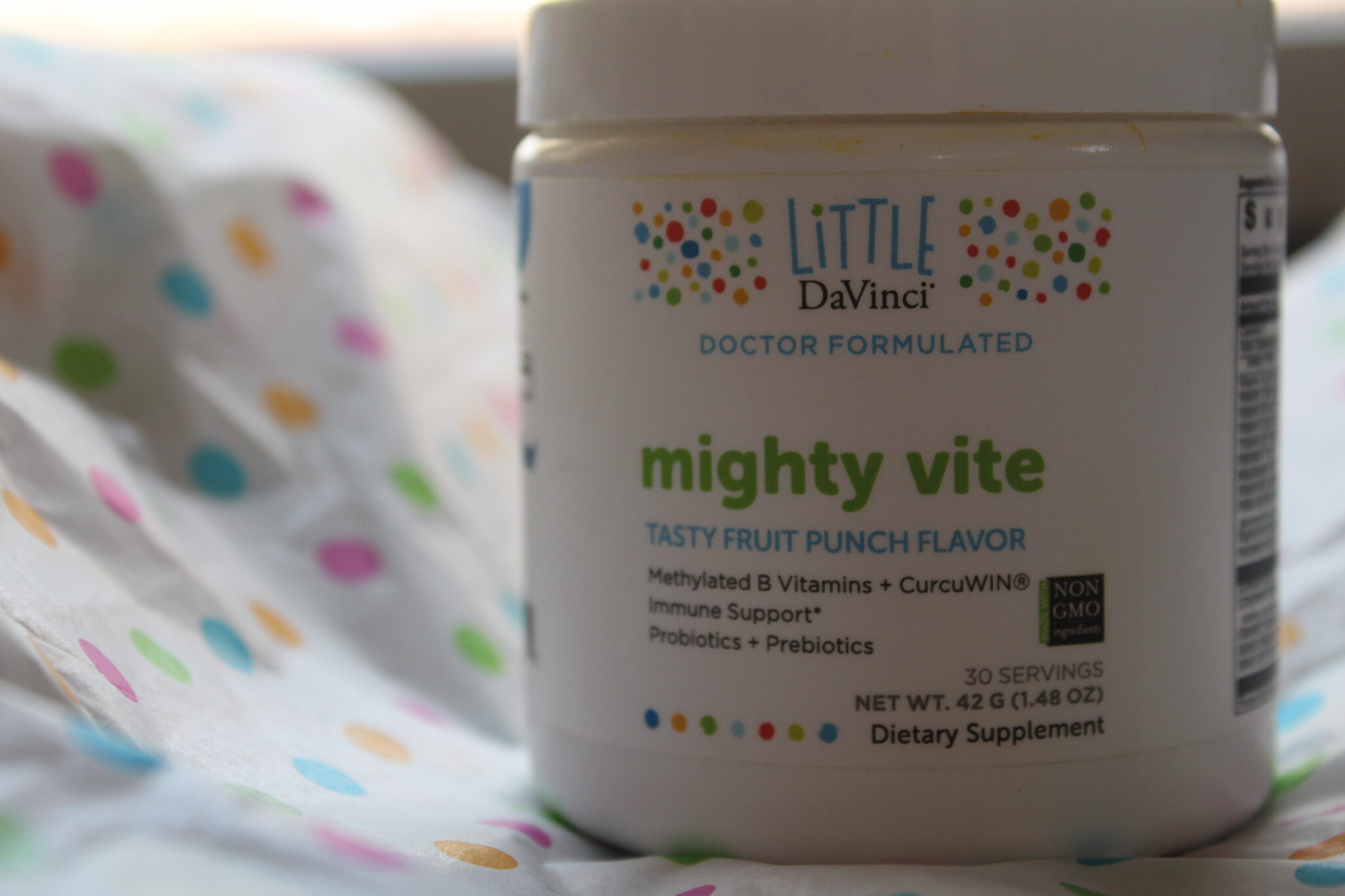 Mighty Vite has the following benefits:
Immune Support
Digestive Support
Inflammation Support
If you'd like to try Mighty Vite or any other products from Little DaVinci, I have a promo code for you! Just go to this link and enter promo code: MOMBLOG
The offer ends on June 3, 2020 so be sure to grab your goodies while you can!