This post might include affiliate links for products that I know and LOVE!
One of my favorite breakfasts growing up was Coco Wheats. This hot, chocolatey cereal made many mornings awesome, especially in the cold Iowa winters. Temperatures here have been colder than Alaska, (literally!) and I found myself craving this cereal quite fiercely.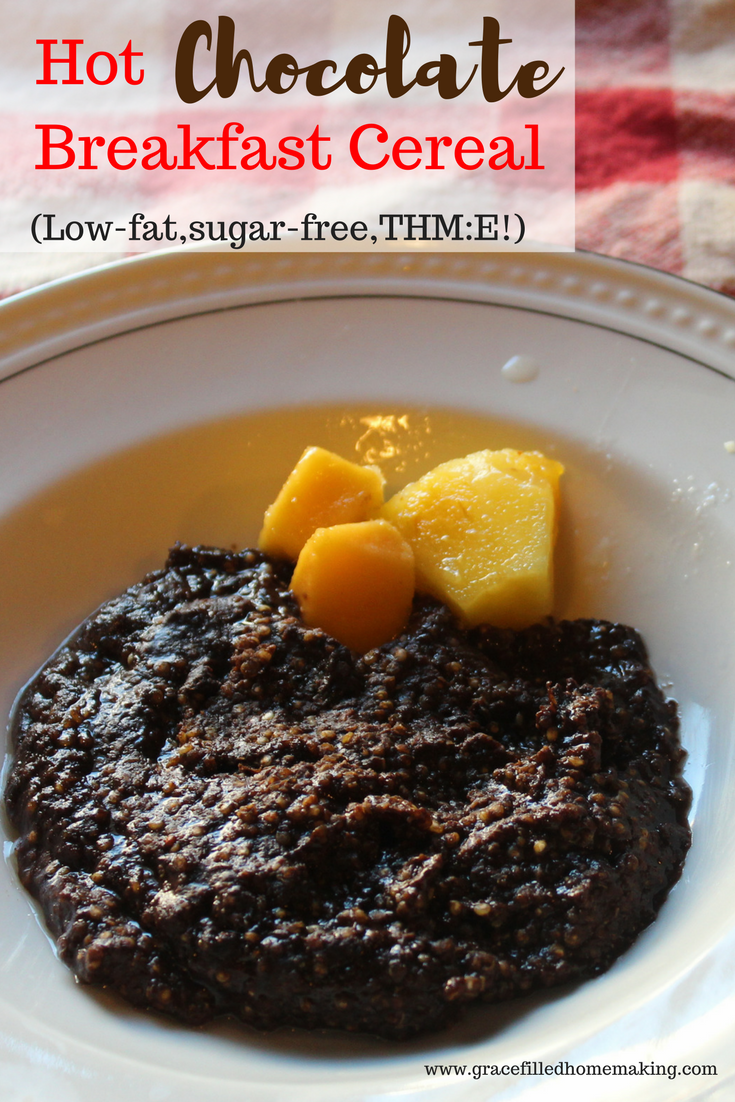 I used quinoa as my base, blended with THM's Baking Blend and a few other things that make this cereal a great substitute. Blending the quinoa for a few seconds to break it up really turns this into a breakfast cereal with the right texture. This recipe is single-serve, it makes about 3/4 C. after it's cooked. I like to eat this with some egg whites or sauteed non-starchy veggies for a rounded breakfast. Oh, and a good cup of caffeinated coffee or tea because Mom life. 🙂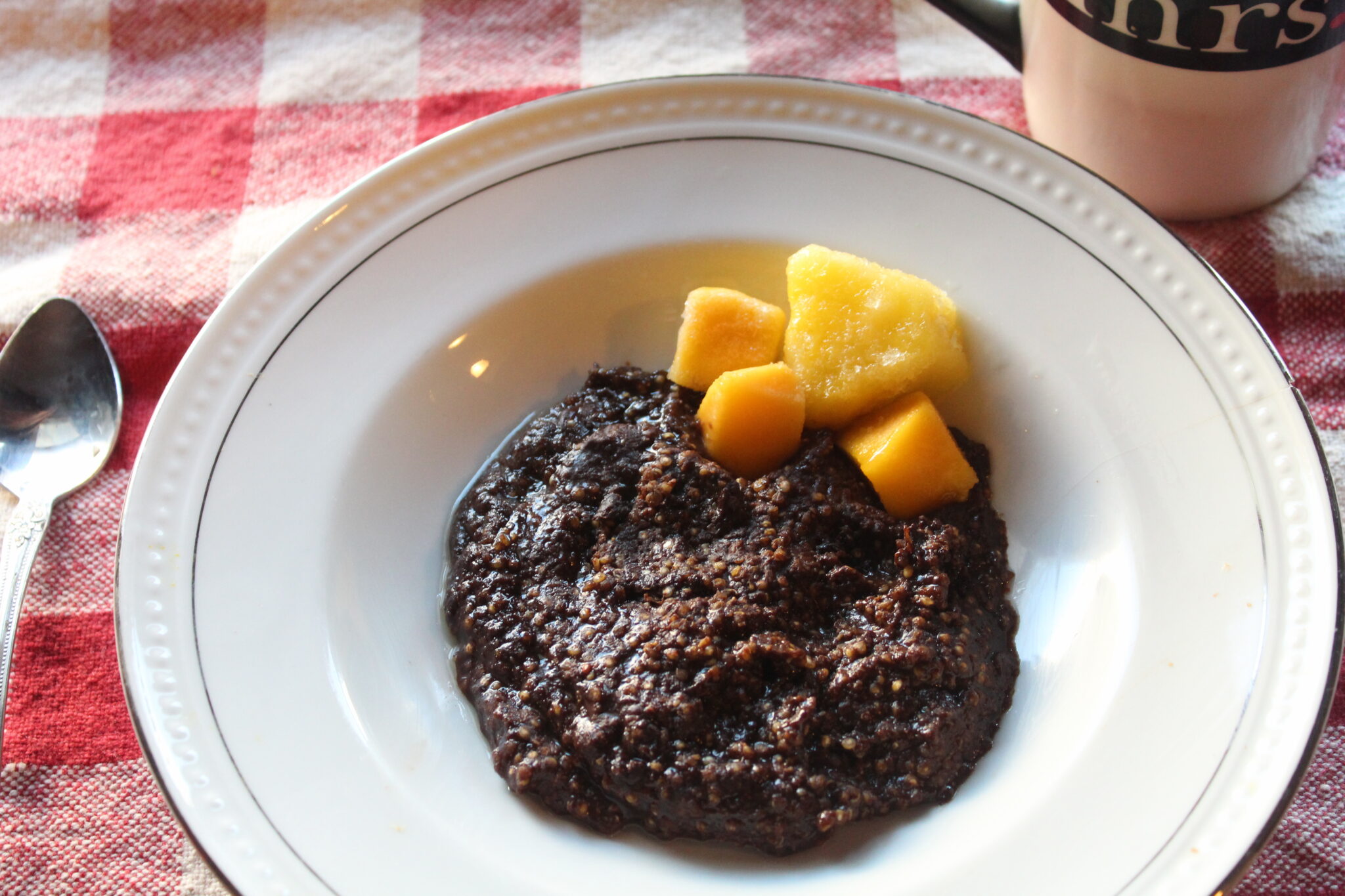 You'll notice this recipe isn't sweetened and yes, it's on purpose! I personally prefer this type of breakfast sweet, but the original recipe actually comes unsweetened and you would be SO surprised at how many eat this plain. Sweeten it to fit your taste. 🙂 To make this recipe NSI, feel free to omit the Baking Blend. The result won't be the exact same, but it is still good!
Place the quinoa, salt, cocoa, Baking Blend and vanilla in a blender. Blend for 30 seconds or until the quinoa is lightly broken up. Place this mixture with the water in a saucepan over medium heat and bring it to a boil. Turn the heat down to low and simmer until the quinoa is fully cooked (10-15 mins). Stir occasionally. Sweeten to taste and enjoy!